June 25, 2018
Alaska Fly Fishing & Packrafting: An Inside Look at the Making of the Film, "100 Miles"
UPDATE! "100 Miles" Now Available on Vimeo
Check out our Q&A With Fly Out Media Producer Cory Luoma About his Award-Winning, Alaska-Based Fly Fishing & Packrafting Film
Cory Luoma and Katie Edmiston of Fly Out Media created their first film in 2011, and have made over a dozen conservation, web series, and promotional videos and films since.
"That's seven or eight years of schlepping cameras around the bush," Luoma says. And he wouldn't have it any other way.
"I'm passionate about nature and the outdoors. Filmmaking and photography is an outlet for me to express that love and world view for preserving wild places," he explains. "The passion stems in creating films that inspire and invoke emotion."
Alpacka Raft partnered with Fly Out in 2017 to make the film, "100 Miles," which toured with the 2018 Fly Fishing Film Tour and was also shown at the 2018 Mancos Valley River Film Festival.
"100 Miles," says Luoma, isn't about first descents or "some epic of mankind's quest through the uncharted" territories.
Rather, he and the "100 Miles" crew, including our avid fisherman CEO, Thor Tingey, simply wanted to use Alpacka's new two-person Forager, a sportsman/woman's packraft, to explore and fish in an extremely remote and braided river system in Alaska, inaccessible with larger rafts.

"This river drainage had always been on my radar, as it had great potential to be a fantastic trout fishery," Luoma explains. "The idea for the film was to showcase a no-frills style float trip by using packrafts. Merging packrafting and fly fishing has been an interest of mine for a while now, and it was awesome to feature the two in the film."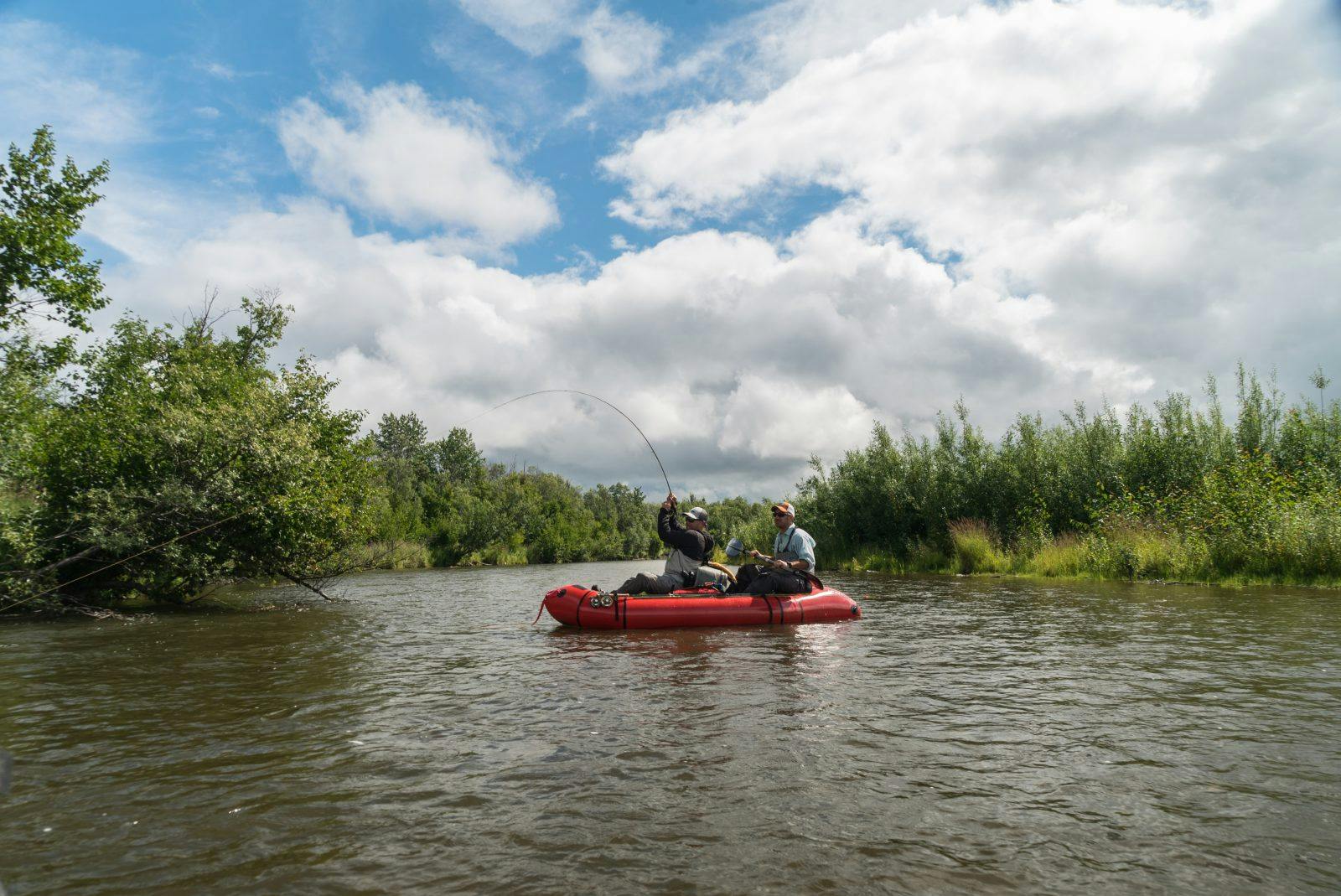 Along with choosing the subject of the film and the place, Luoma says he wanted to focus on themes like self-reliance, genuine adventure, and traveling as simply as possible. And with that, the story took on a life of it's own.
"Stories like '100 Miles' unfold as you go," Luoma explains. "In our case, much of the story came to life weeks after the trip had finished. Throughout the post-production process we were able to identify what came through as powerful, funny, or intriguing. Some of our best footage came from 'point the camera and see what happens method."

Of course, there were challenges, primarily the weather.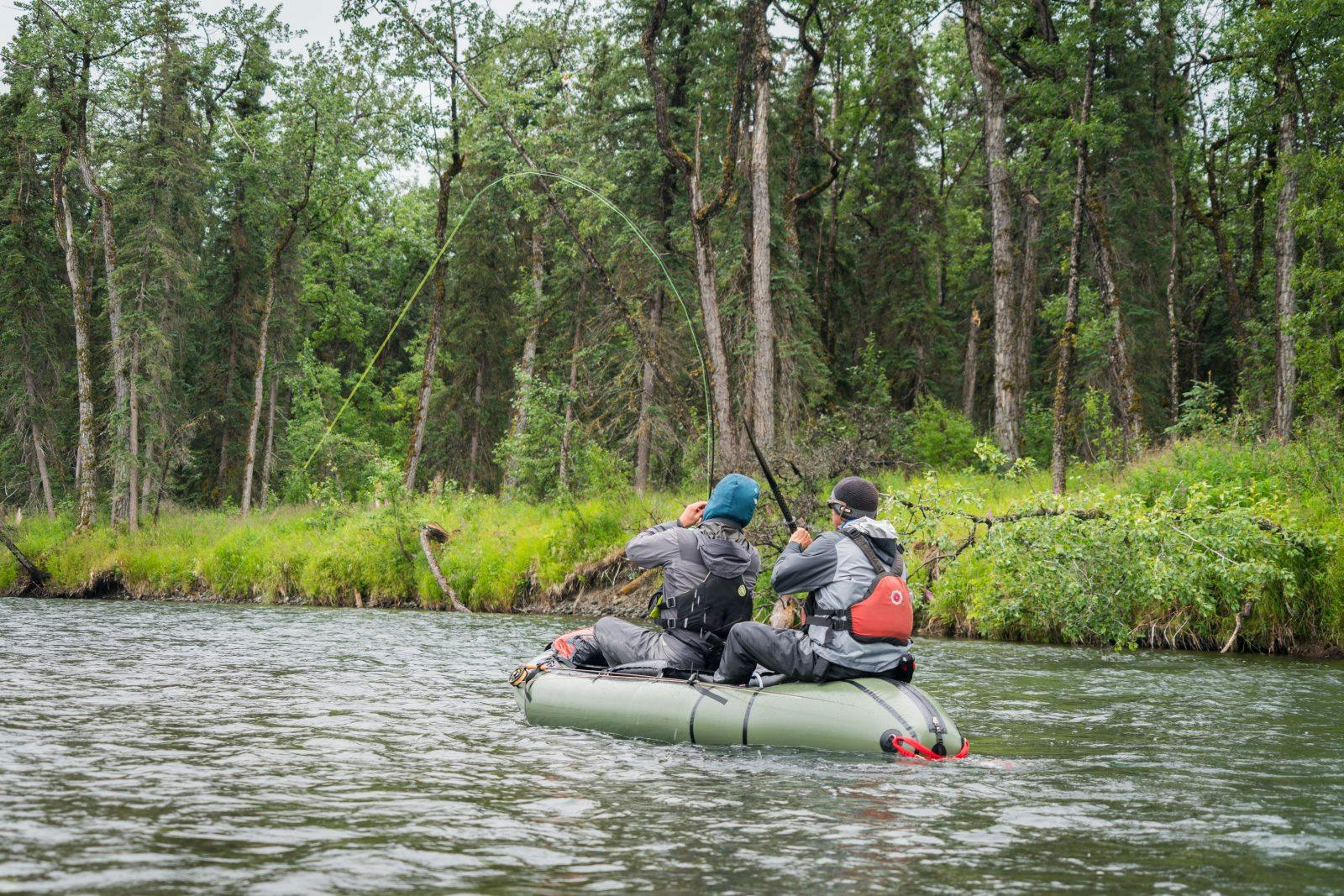 "We had some pretty serious rain for several days, which limited our filming opportunities and put our equipment at risk," Luomo states. "The second challenge was that I did not have any type of camera support crew. This was a one-person show."
Luoma was in charge of paddling himself down the river, cooking meals, and doing all the necessary things to complete 100 miles on a backcountry river. All the filming and tech stuff had to fit in-between all that, he explains.
But with that said, he had a fantastic adventure, especially rehashing the good fishing, fun, and mishaps with the guys at camp at the end of the day. You can see all their antics in the film.
Check out more films by Fly Out Media on their website.