Our Story
In 2000, Alpacka Raft was born through a collaboration between Sheri Tingey, the design genius behind all of our products, and her son Thor, who had just completed a 600-mile packrafting traverse of Alaska's Brooks Range and had some ideas for how to make a better-performing packraft.
The Backstory
Sheri's journey began in the late 60's, when she fled the socialite circles of Phoenix, AZ, for the river-rat/ski-bum life of Jackson Hole, WY. Her grandmother had taught her how to sew at a very early age, and while in Jackson she founded "Design by Sheri," a custom ski clothing shop and one of the first modern outdoor clothing companies. Also an avid kayaker, she brought one of the first whitewater kayaks to Jackson. In the early 80's, Sheri sold her original gear business to raise a family, and it's only fitting she got back into kayaking as a result of her son.
Thor was born in Jackson, but the family moved to Denali Park, Alaska in 1981 where Thor's father worked for the National Park Service. Thor spent his childhood immersed in the outdoors with his family doing everything from backpacking, to river trips, mountaineering, to dog mushing, to hunting and fishing and more.
In the late 1990s
The Tingeys met Roman Dial when he left a mountain bike at the their house while on a trip to Denali in the early 1990s. A college professor from Anchorage, Roman had become one of Alaska's most prolific adventurers and was also an early adopter of the packraft, after being introduced to one during the Wilderness Classic adventure race. Roman and his partners went on to make the cover of National Geographic for a 700-mile traverse of the Alaska Range via mountain bikes and packraft in 1996.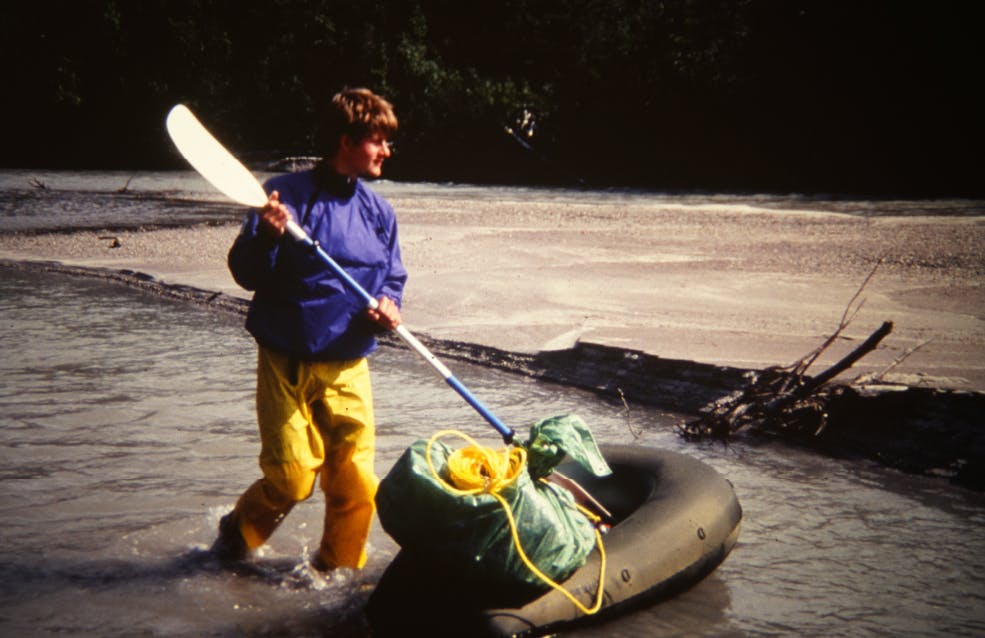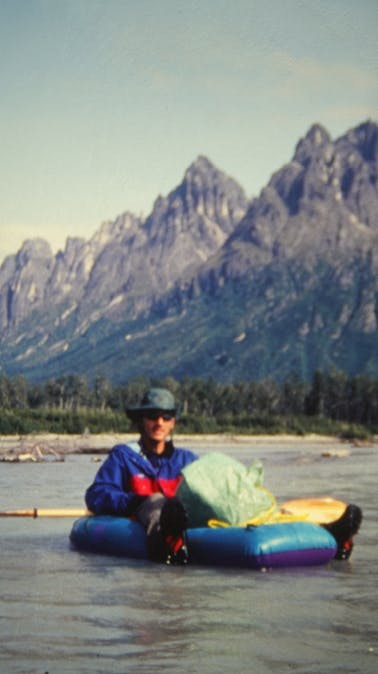 In 1996
Thor started college at Colorado College ("CC") in Colorado Springs. The Ritt Kellog Memorial Fund had recently started a grant program to fund outdoor expeditions for CC students. Thor reached out to Roman for ideas and he suggested Thor hike and packraft a 160-mile portion of his Alaska Range traverse. He and four college friends received the new grant and completed the trip in the summer of 1998 - they were hooked. In 2000, they received a second Ritt Kellog Fund grant and spent 39 days traversing 600-miles of the Brooks Range.
According to Thor, the packrafts they used for these two traverses were wholly inadequate. Roman had used a Sherpa packraft for his trips, but they had been discontinued in the 1980s. Thor used a Sevylor Trail Boat, which was great for kicking around the local lake, but not durable or river-worthy enough for an Alaskan traverse. It was at this point that Thor asked his mom to build him a raft.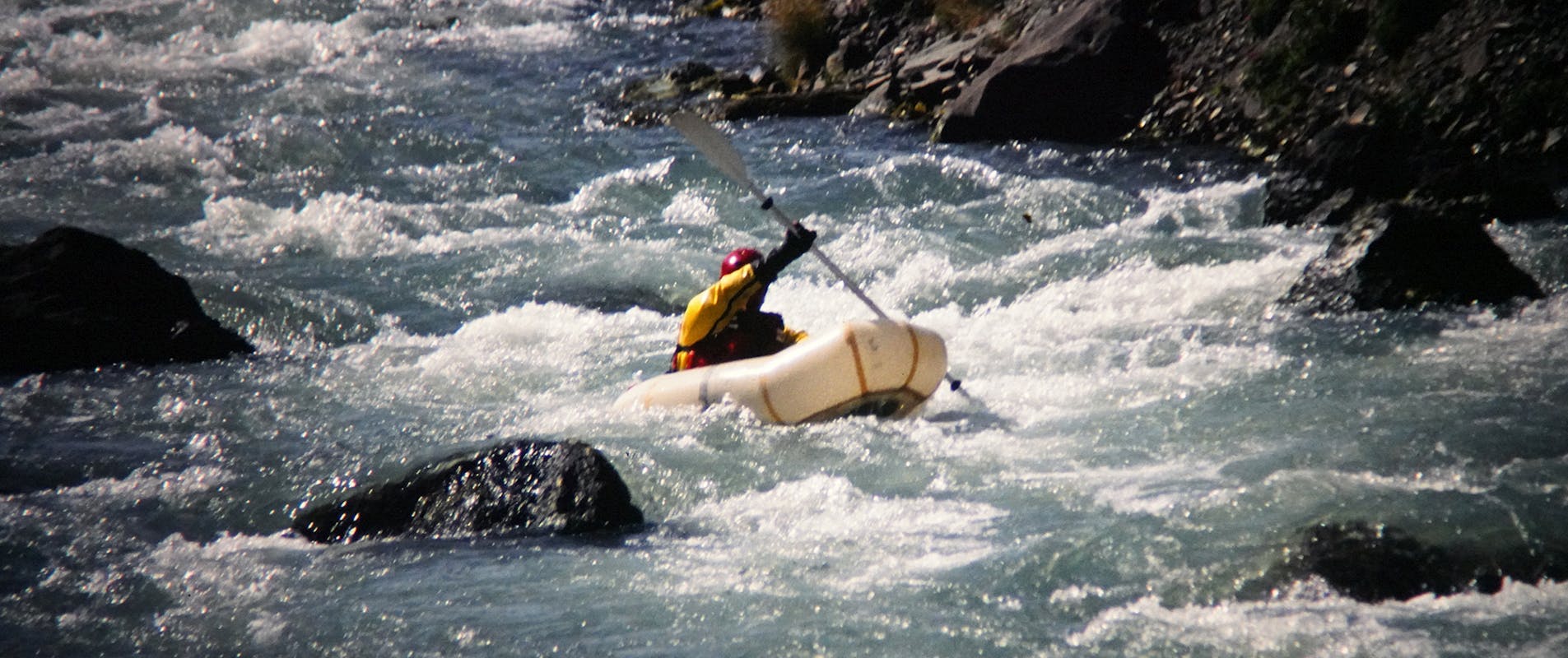 Sheri mixed her decades of kayaking and clothing design experience with Thor's ideas for what would be suitable for backcountry needs and together, their first packraft was born. That first boat, the "White Boat," was made in 2000. It used heavy white nylon fabric with a urethane coating on one side, with 12-inch diameter tubes and an upturned bow, all sealed together using a hot air gun, a roller, and a lot of Aquaseal®.
The new design took the packraft world by storm, and the rest is history!