January 18, 2019
2nd Annual #DogsOfPackrafting Photo Contest
And The Winners Are…
Note: We were unable to share all the photo contest entries on Instagram, so we did not consider Instagram likes from our own platform.
Congrats to Nikki T. for winning one of the Werner Pack-Tour M Paddle with his submission, "Sunrise Glacier: Murphy doesn't mind trading whitewater for ski approaches, even during runoff." This was a staff favorite, and is the featured photo for this blog. We liked it because it spoke to the multi-sport adventures you can imagine while you're on a packraft.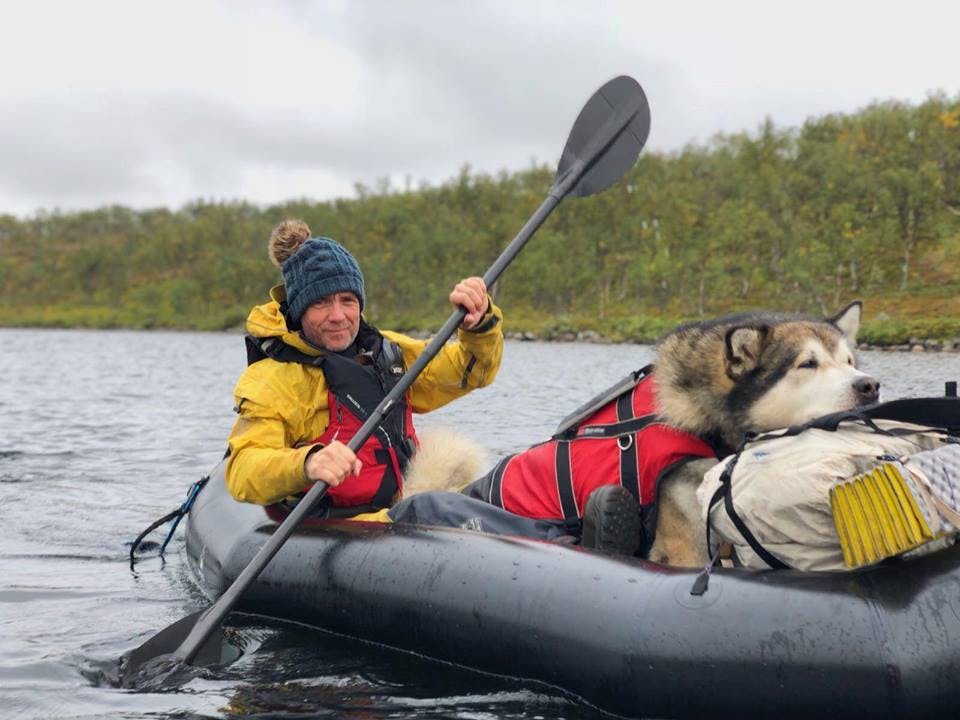 Jose M. had the most votes (345) for this photo of his pup, Lonchas. "August 19 in Lapland, Norway." Lonchas is an old favorite pup of ours! We've seen many photos of him over the years. Congratulations on winning the Pack-Tour M Paddle!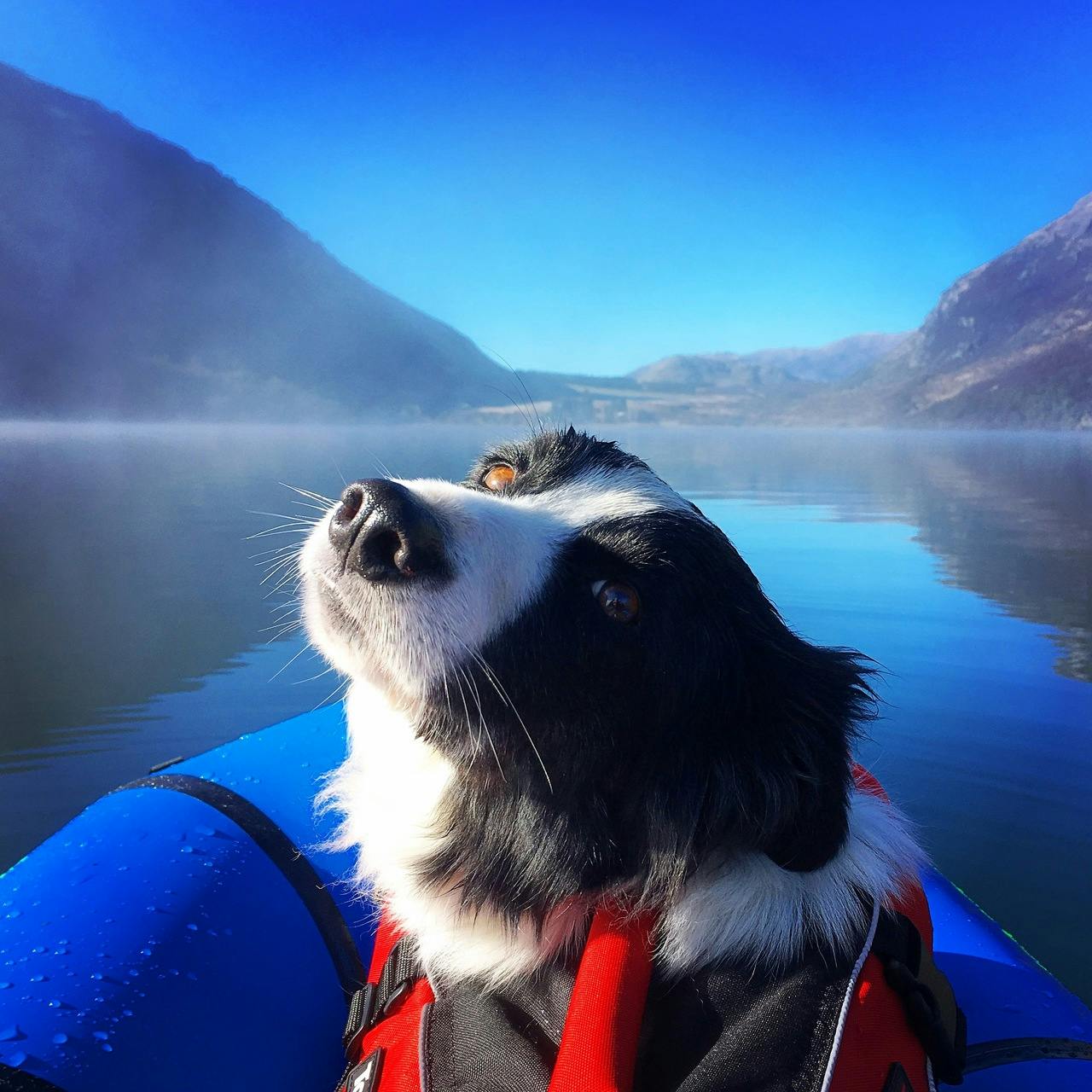 This photo by Helen B. got the second most votes on the app. Congrats for winning an Alpacka Copper River Delta T-shirt and an Alpacka Raft calendar! This was also a staff favorite, and the most loved of the photos we posted on Instagram.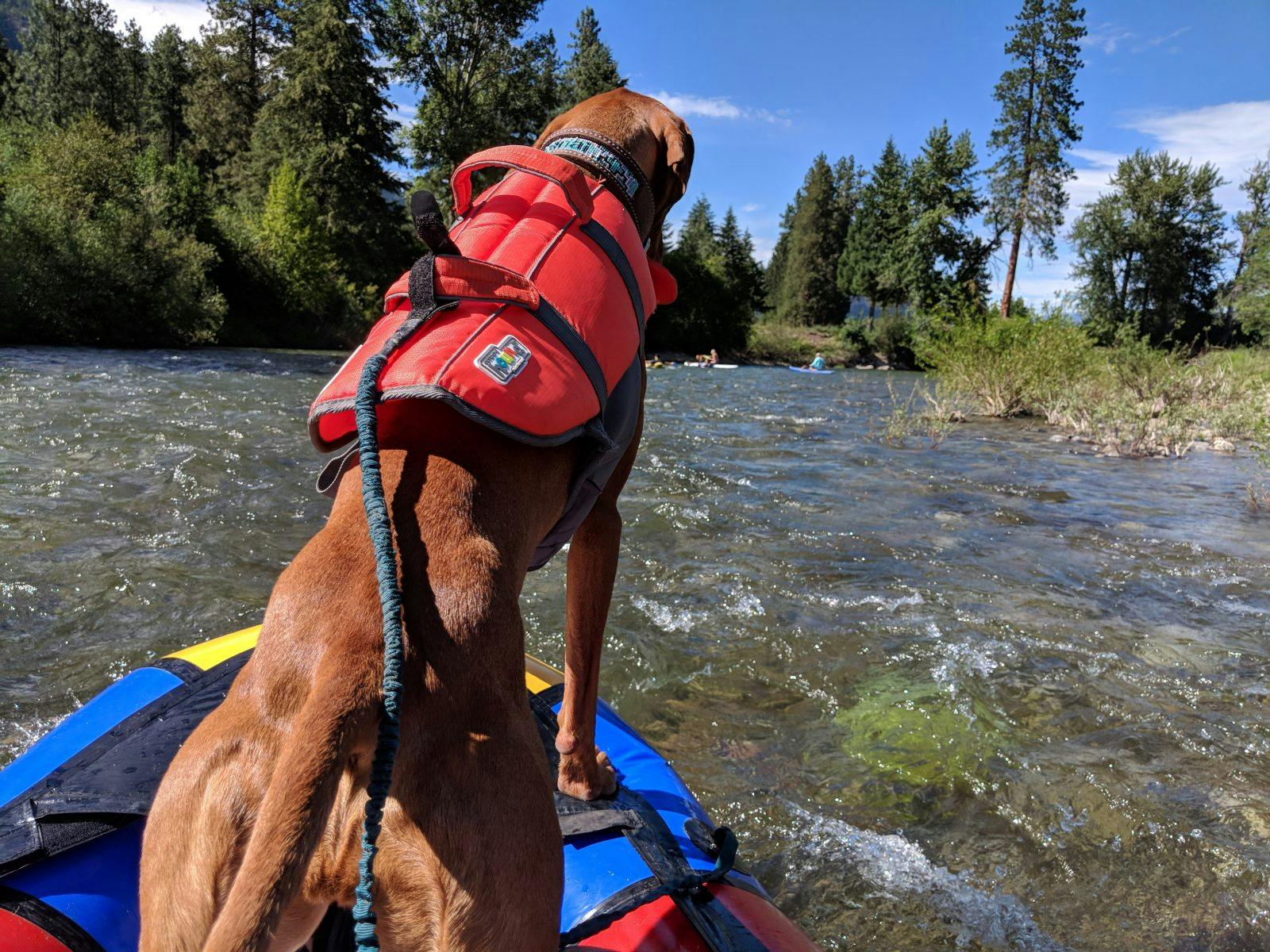 Congrats Dan D. for winning an Alpacka Raft Logo T-shirt with: "Wenatchee River, Wash. & Boya Lake, BC: I think Kenai loves the packraft even more than I do."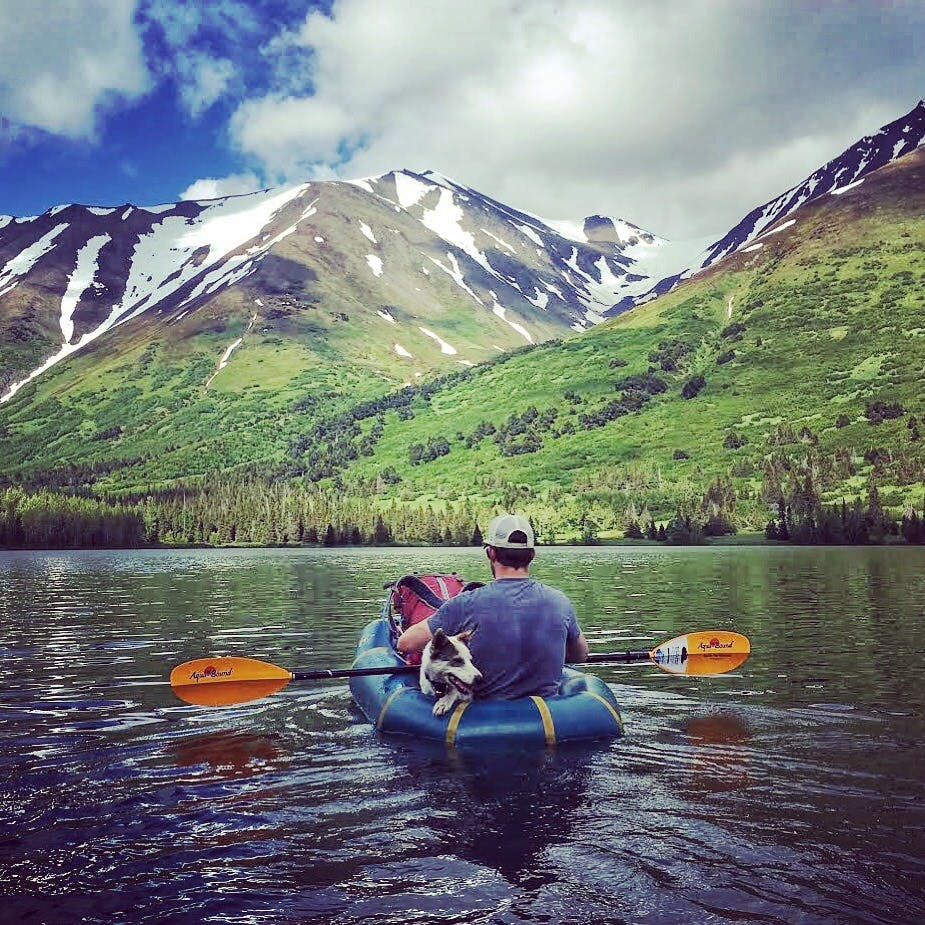 We especially loved this photo because of the retro boat. Thanks Jesika R.! Enjoy your new Alpacka Raft Logo T-shirt. Her entry: "Hot Alaskan summer day: Paddling to our campsite on Crescent Lake. Enjoying some reprieve from the bugs!"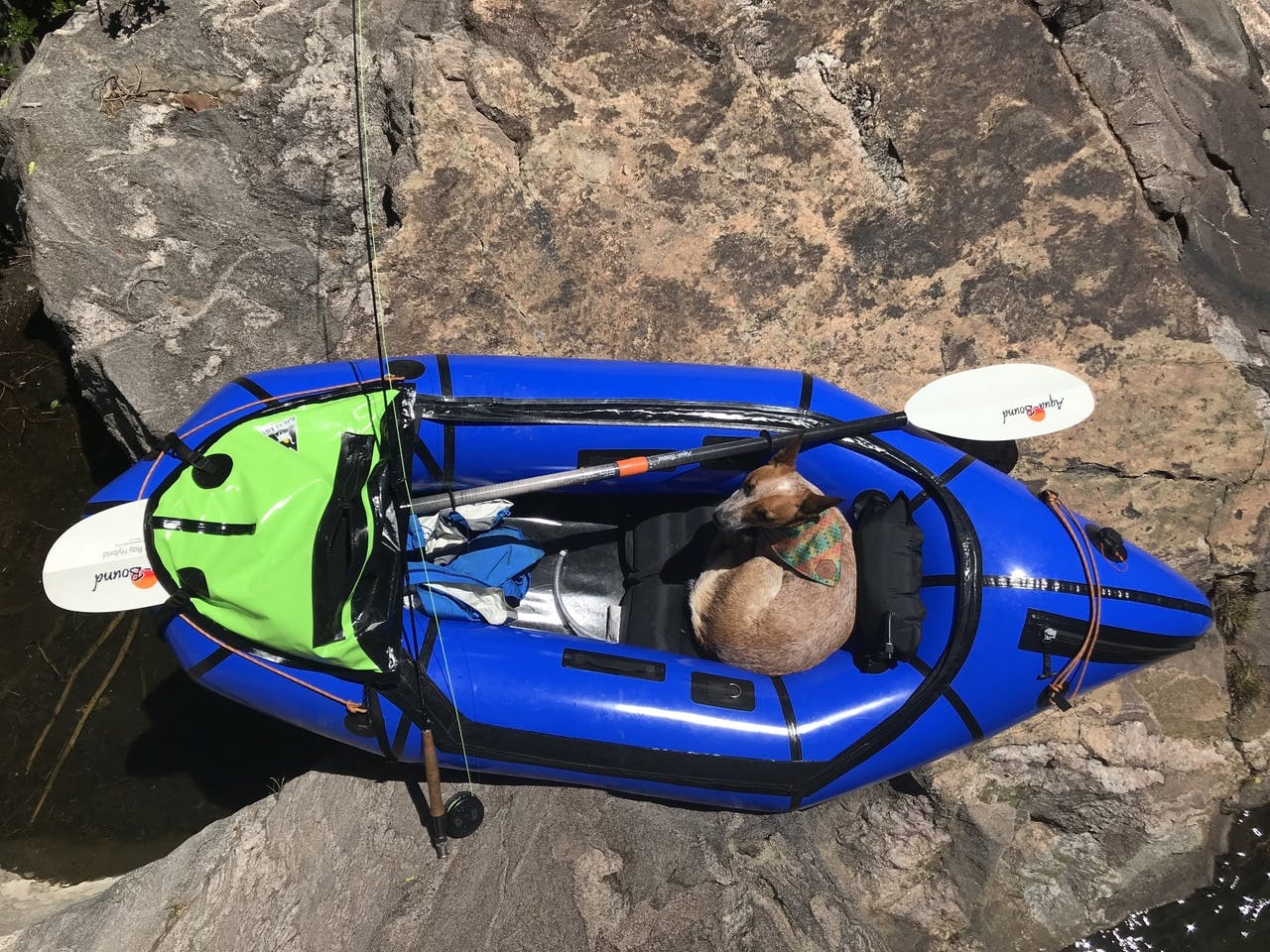 Erin S. won an Alpacka Raft Logo T-shirt for this fun perspective shot. "A girl's best friends: Dog, packraft, flyrod, in no particular order."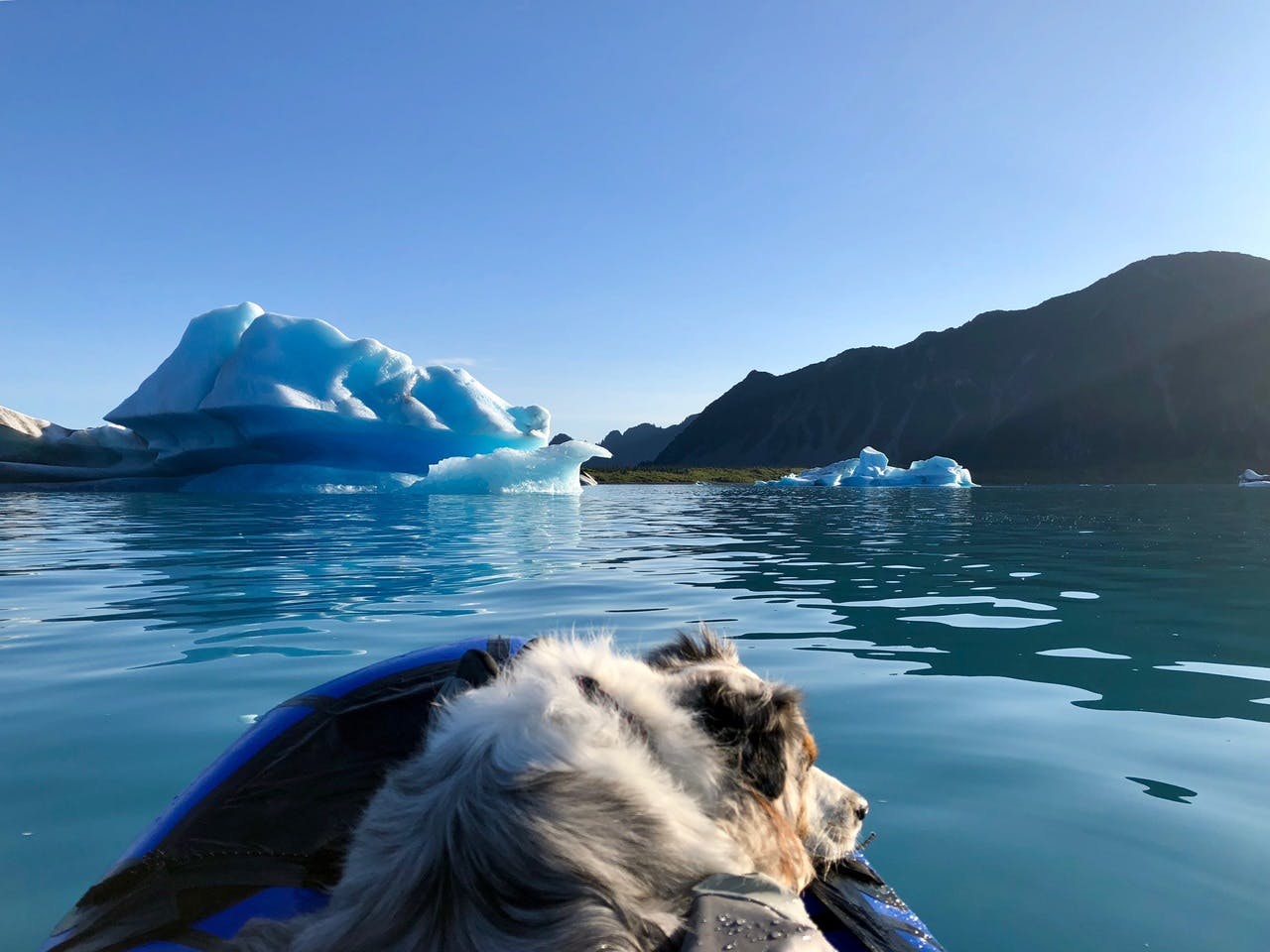 Honorable mentions and Alpacka Raft calendars go to: Mylise B. and Connor J. for sharing photos of a wet and bored "Talley" on the "waveless waters of Bear Glacier!"
And Beth H. also wins an Alpacka Raft calendar for: "Oofta the Deckhand: Our pup Oofta loves to greet our passengers and guests. On this day he was very helpful in retrieving some pack rafters to show them the correct way to our boat, the Tulchina, after their float trip on the Tlikakila River in Lake Clark Pass." We thought this was the most out there, adventurous photo.
And the rest of the awesome entries (only ones with packrafts in them are shown)…