Badger-Two Medicine
Photos and Story by Tara Kramer
We followed grizzly tracks along the old road bed for the entire first day. Over a pass, along the ridge, down into the thin waters of the South Fork of the Badger. We'd loose the tracks then watch them reappear on hardened mud, just before a turn in the trail or a blind hilltop. The tracks ran both directions, heading back towards where we started from, heading off to where we were going. 
We'd parked at a forest service gate, smashed open by a truck or tractor or something large with an engine. The washed out two-track continued from there, and we went on foot. We'd turned from the cutoff road, driven miles across the reservation through rolling hills of wildflowers, stopped to open a handful of cattle fences. I'd pull tension on the barbed wire loop that held the fences together, straining in the full sun in flip flops. Sometimes Nick got out to help, then we'd drive on.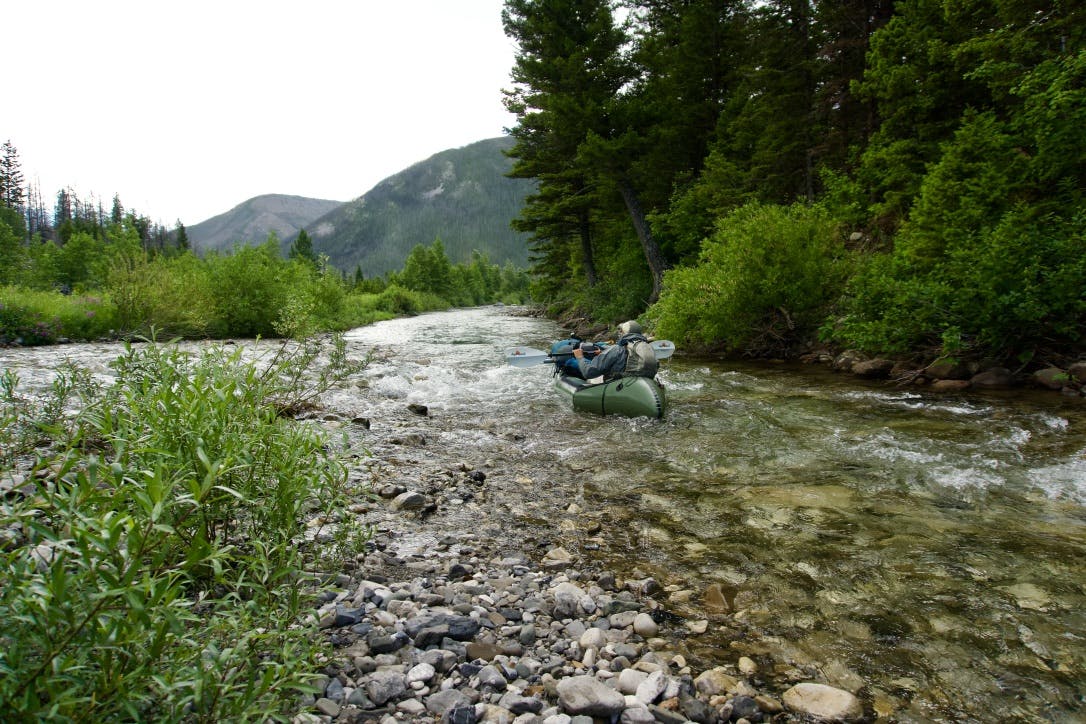 For years we'd looked to this bit of land known as the Badger-Two Medicine. An undesignated area tucked between the Bob Marshall Wilderness (the Bob) and Glacier National Park, rolling out into the Blackfeet Reservation. Two summers ago we traversed the Bob on foot and in packrafts. Just days before this trip we'd bikerafted the western edge of Glacier. If backcountry camping were permitted on the reservation, we'd have chosen to paddle the most remote stretch of the Two Medicine River. 
But that day, we walked to find the headwaters of Badger Creek. We didn't know the flows, whether it had been paddled, where to begin, the rapids or mileage of the water.  We studied topos and went to see what we pieced together from the map and websites and blogs.  An unprotected piece of one of the largest intact ecosystems in the lower 48. A critical migratory pathway for grizzlies, wolverines, and elk. A sacred area used by the Blackfeet for over 10,000 years, and a place threatened by oil and gas leases since the '80s. We went into a quiet piece of land, a hidden triangle of wildness.