October 29, 2018
How to Lose 100 Pounds & Turn Into an Adventure Photographer? (Hint: Move to Canada & Buy a Packraft)
Leigh & Spring McClurg Made Drastic Changes to Their Sedentary Lives, Moved to Canada, Learned How to Adventure in the Wilderness, & Became Successful Adventure Photographers — Here's How…
We are featuring photos by the McClurgs all this week on Instagram. Follow us!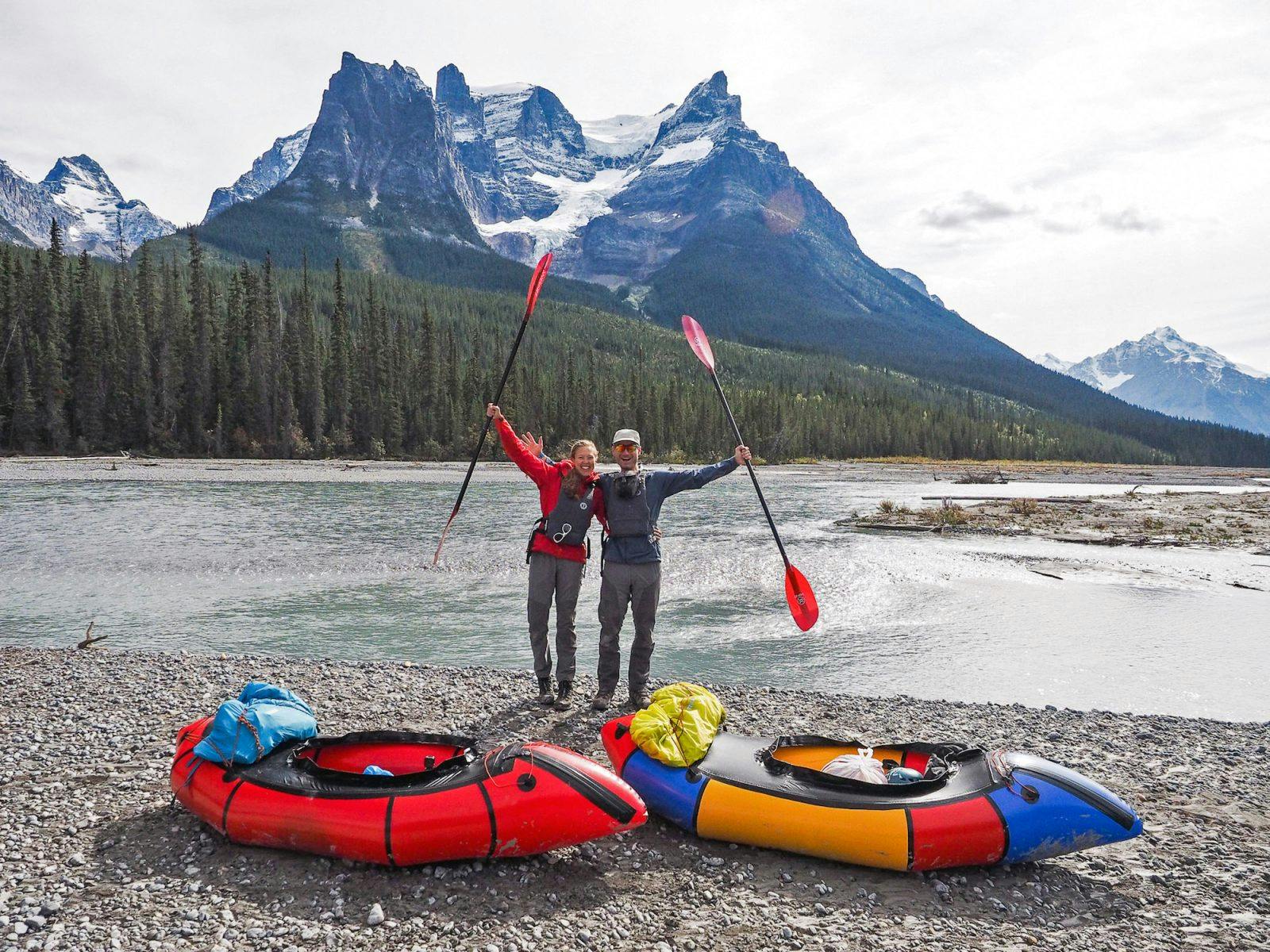 The Happy Outdoor Nuts
Self-described storytellers, outdoorsy nuts, adventure photographers, happy campers, wanderers, and sometimes adrenalin seekers, Leigh and Spring McClurg live and adventure out of Canada. They left a sedentary life, working 9-5 in a city to embark on an incredible lifestyle of adventuring in North America's wildest areas. They coined the term "Pebbleshoe" to represent their new identity (check out their Instagram @pebbleshoo and website, www.pebbleshoo.com).
It's a philosophy they've now applied to every aspect of their lives. We first caught wind of their adventures and travels on Instagram, and we've been following them ever since. We hope you enjoy this Q&A with Leigh and photos and captions by both McClurgs.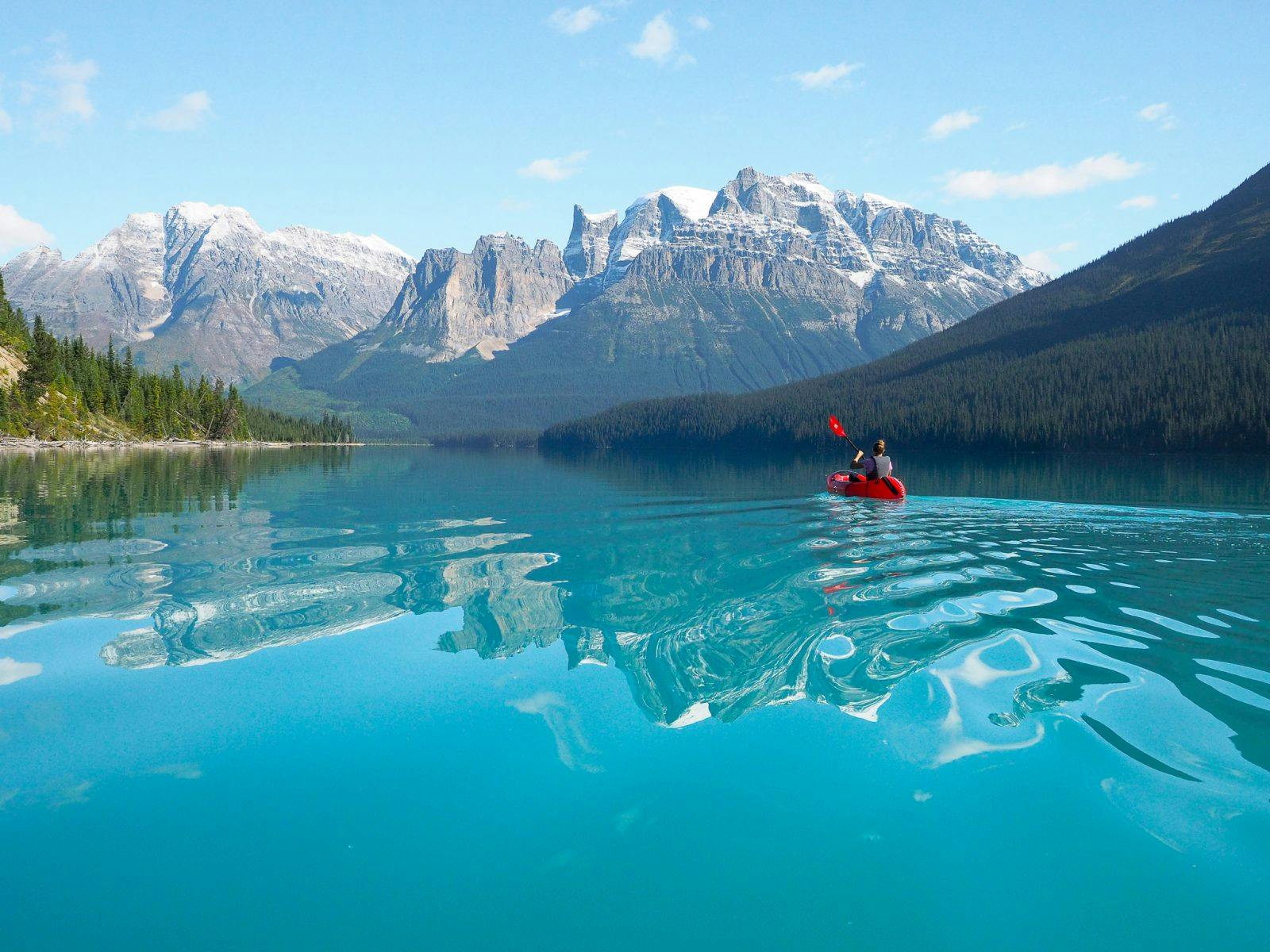 Alpacka Raft: When and why did you get into photography?
Leigh McClurg: When I moved to Canada in 2010 I initially started using a point and shoot to simply share images with my family back home in Ireland via Facebook. My interest grew from there. In the middle of 2015 I think I finally made the decision to start putting focus into my shooting and trying to compose better shots. My motivation has always been to try and inspire the viewer to want to find the joy in wild places that I have found.
AR: When and why did you get into adventuring, and why are you passionate about it?
LM: A renewed sense of curiosity really. In 2010 I went through some big life changes. I left my home country of Ireland, all of my family and friends, I left my career in computer networking and sold off almost all of my possessions, save for a suitcase of clothes and moved to the small town of Squamish, BC with my wife. We knew nobody in this town, we had no car, and we rented an apartment without internet or TV. We lived that way for over six months. It was a complete detox of every part of our past life that we'd ever known.
We'd saved up enough to not have to think about money for a while, so we had nothing but time on our hands. We just started walking along the streets, and then along the trails, talking to people as we went about the gear we'd need. Hiking up to lakes, then seeing a mountain and hiking to that. We let curiosity lead the way. My life in Ireland was entirely sedentary, I'd never owned a pair of hiking boots before and spent my free time playing video games. I weighed over 300lbs as I got on the plane to Canada.
As winter came around we saw people with skis in the mountains, so we took courses on avalanches and skiing and learned that, then rock climbing, ice climbing, trail running. Whenever I see somebody doing something fun in the mountains I'd ask them about, make some notes, then figure out what I needed to do to try it also.
I just try to stay curious about the world and what my body and mind can accomplish. It's not about being the best. Rather, I simply wanted to reconnect with the wonder I used to have as a kid that was led by curiosity, that didn't see scraped knees as a failure, but rather a day when something new was learned.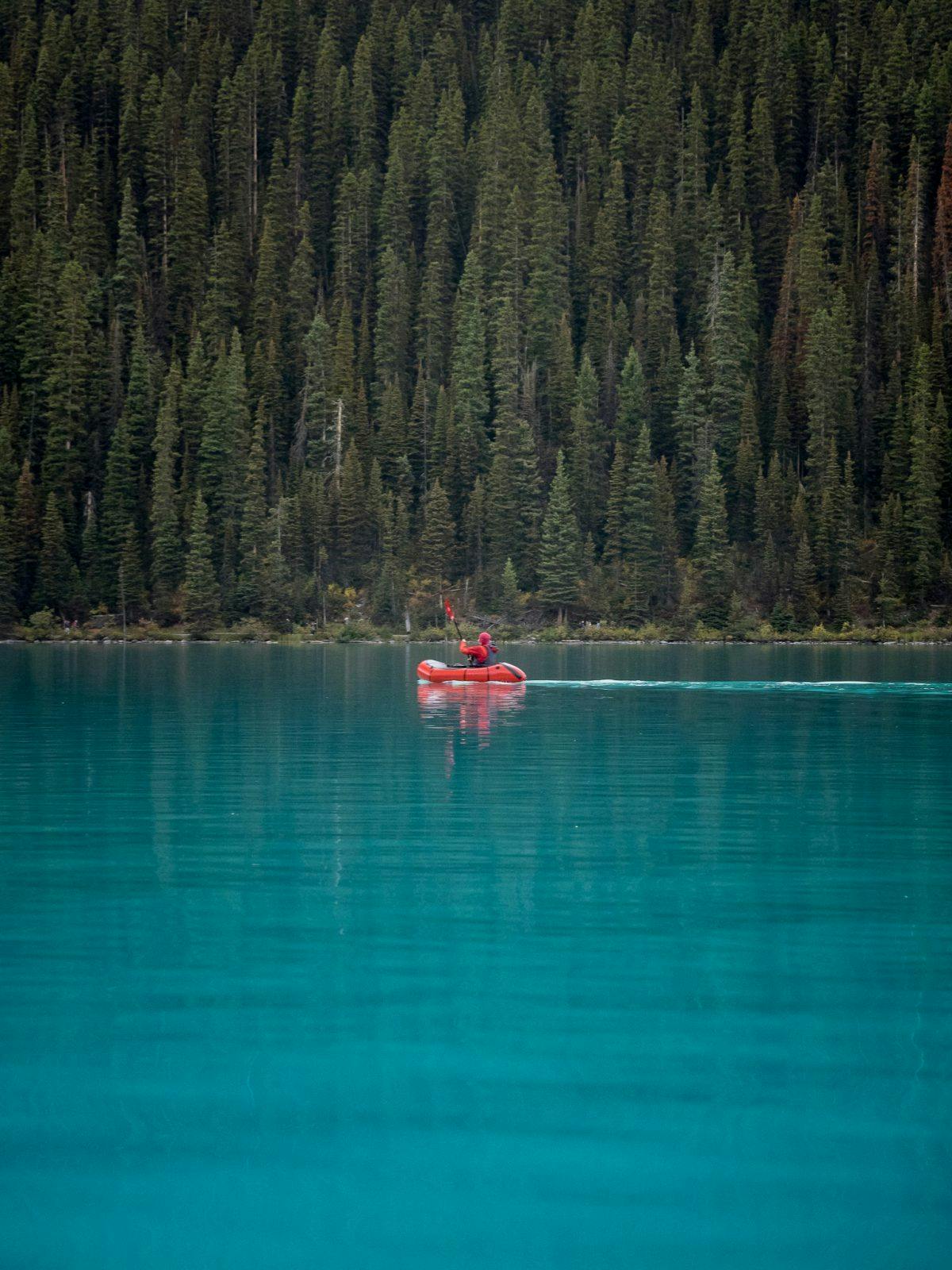 AR: How did you discover packrafts?
LM: For a while I became obsessed with ultralight equipment and how to enable travel in the mountains with less. Through this research I discovered Alpacka Raft and why many people use them for lightweight explorations of rivers and lakes. I couldn't believe how versatile they were and could not understand why the adventure community in Squamish, BC hadn't already adopted them.
That is swiftly changing now. I see more and more of them on the rivers here, and almost daily hear about the adventures of others, enabled by packrafts. I'm excited for what the future has in store for the packrafting community in British Columbia.
AR: In what ways did Packrafting change the way you adventure?
LM: I liken the difference to progressing from snowshoeing to skiing, but on steroids. When I learned to backcountry ski, all of a sudden the worst part of the day when snowshoeing, the long plod down a mountain, became the best. With packrafting suddenly obstacles such as water become the best challenges on a trip. You can hike up along the banks of a river towards its headwaters high in the mountains, float an alpine lake that might never have been paddled before, and then let the rivers current carry you back to your car.
I plan trips around water now whereas before the trips were always planned to avoid it. Travel by water is infinitely better than traveling in the dense bush that is common in most parts of coastal British Columbia.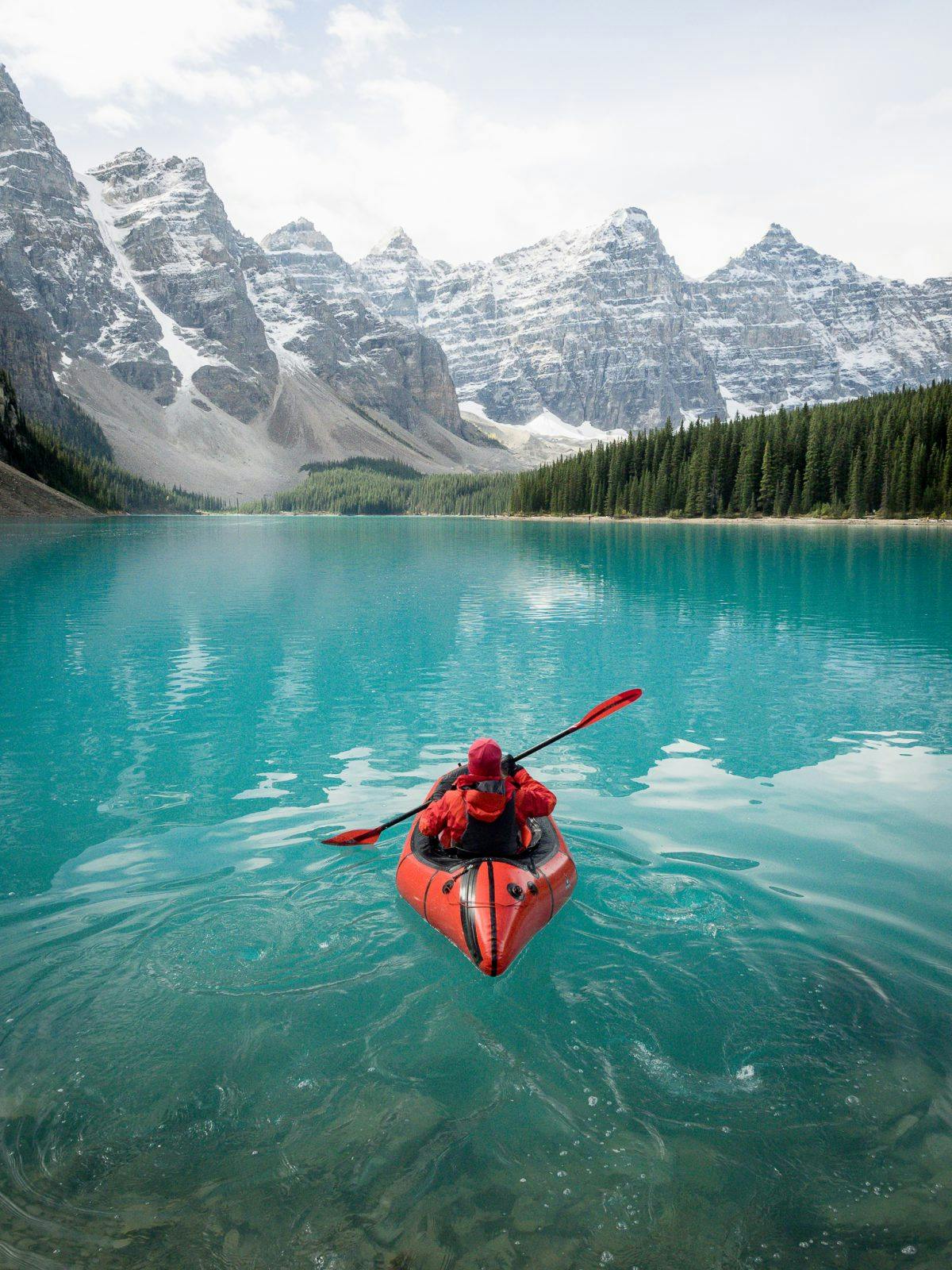 AR: How much of your life is spent traveling?
LM: Not too much actually. I've travelled in Europe growing up, but mainly as a tourist. I've lived in Canada since 2010 and the majority of my travels have been in the Canadian provinces of British Columbia and Alberta. I want to explore more in Alaska and the Canadian territories to the north in the future. I like international travel, but my focus is on seeing what my body is capable of so I don't need to go far to do that. British Columbia offers every kind of wilderness playground an adult could hope for. My list of places to explore even within a five-hour drive of my home is as long as my arm and grows with each year as I learn a new activity. Learning to packraft immediately doubled that list, as there are so many waterways here that flow into the pacific that are calling out to be paddled.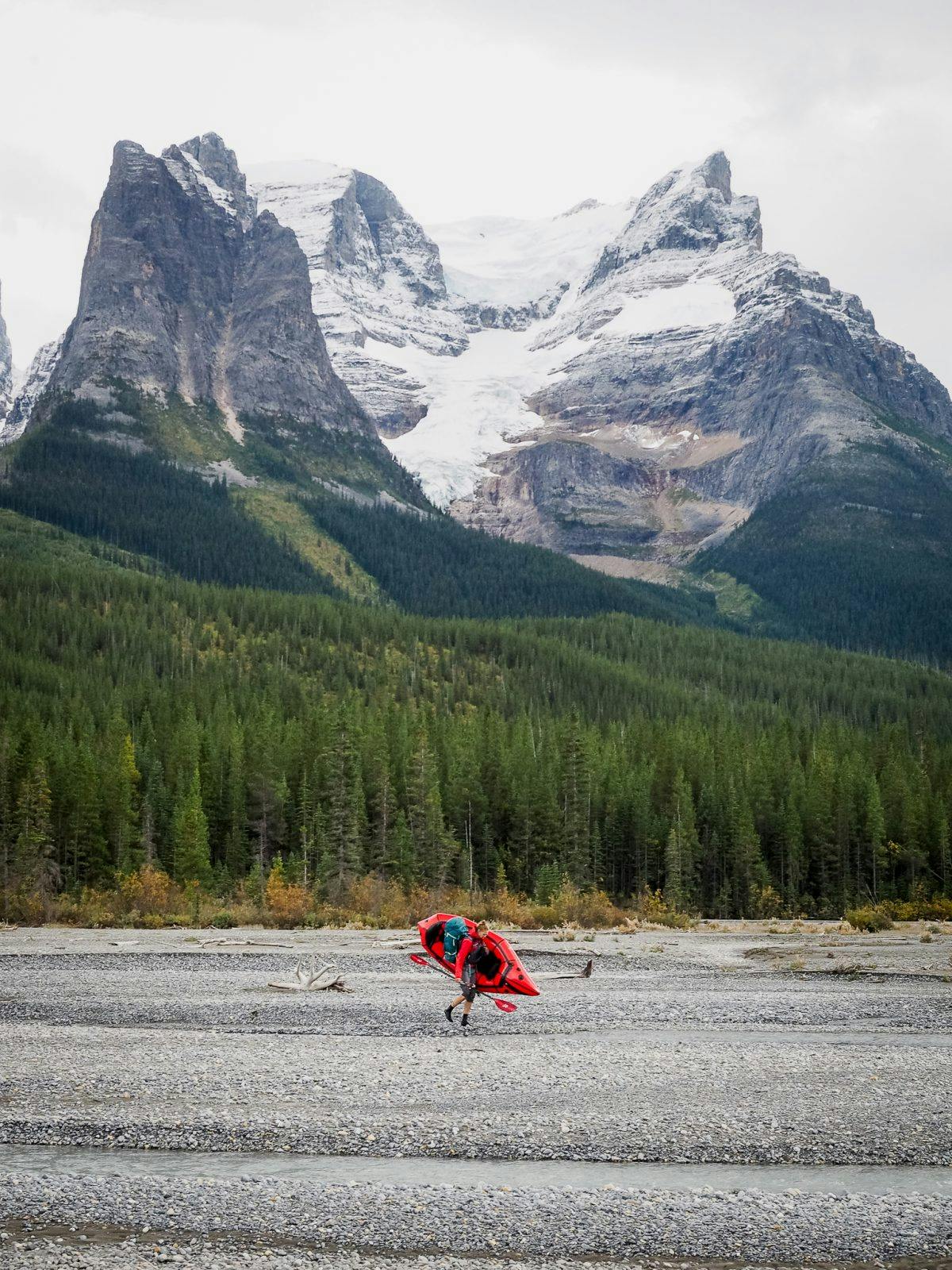 AR: What have been some of your favorite trips?
LM: Not necessarily the ones where I am wholly successful, but the ones where I learn the most about myself. I spent two months in 2016 living out of hostels in the Canadian Rockies with my wife, where we taught ourselves how to ice climb. We'd taken a course in it before, but knew we needed to immerse ourselves in a location with a lot of ice to get better at it. It was formative, and I learned a lot. I appreciate trips of that length and am thankful for pursuing a freelance career that allows me to allocate big chunks of time to personal development.
Last summer I did a trip into Fortress Lake in BC, which has become an excellent trip for packrafts. A crucial bridge washed out a few years ago, and there are no plans to replace it. Getting to Fortress Lake requires 24 kilometers of hiking with two mandatory river crossings. The lake itself is stunning! The reward was a 30-kilometer river paddle out with rapids up to Class II+ that got the heart racing. I'm excited for many more trips like that in my packraft.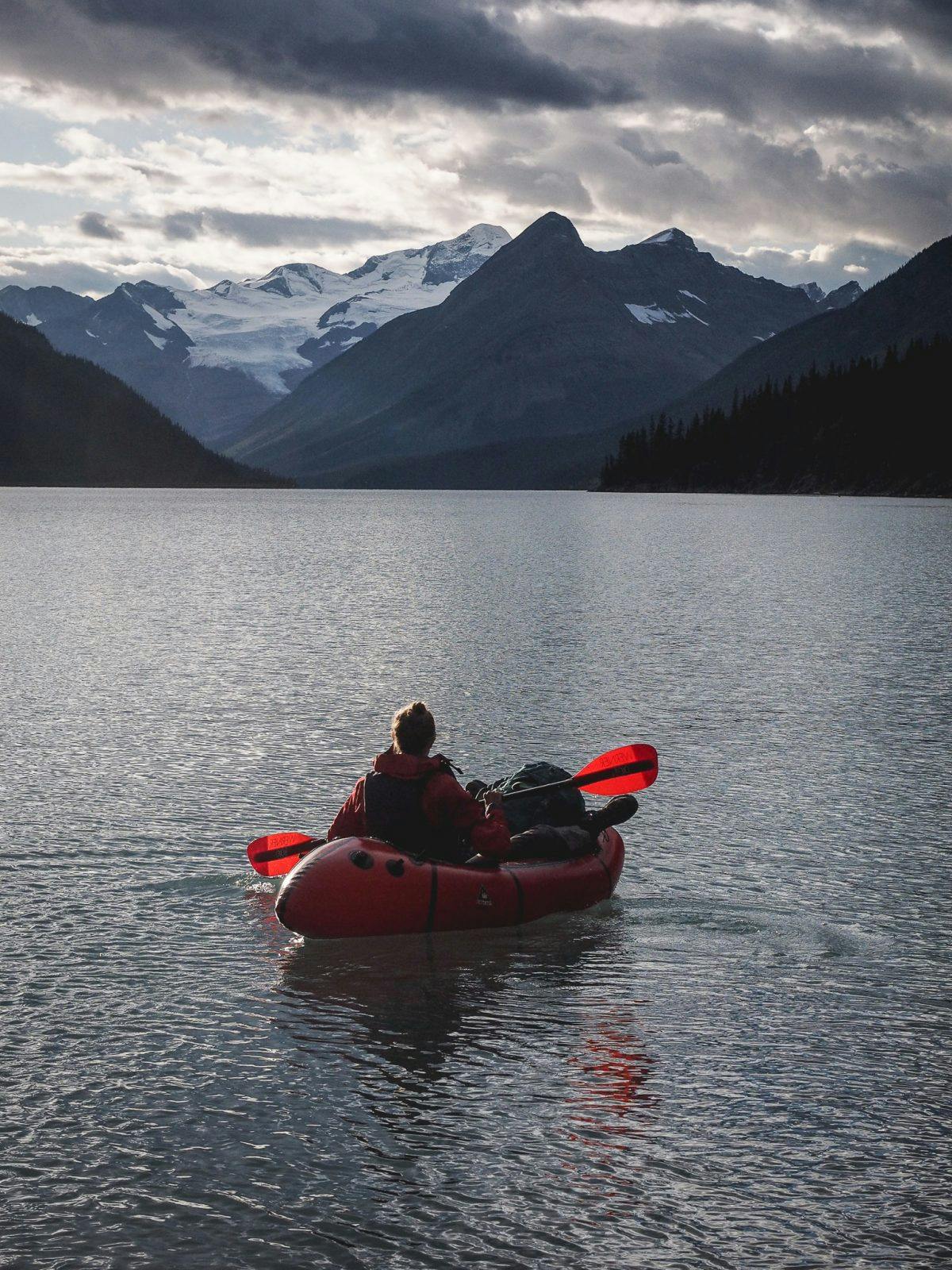 AR: What's your wish list of places to visit?
LM: That list is too long! I plan to spend a lot more time to the north. Alaska calls to most adventurous individuals. I think it has something to do with the lack of people and abundance of wilderness. I can see myself packrafting through the summers and skiing and ice climbing in the winters. I know many of my future best memories will be forged in this US state.
AR: Is there anything I'm not asking you that you want to share with me about your life, your travels, adventures, other passions (conservation? Food? Etc?)
LM: Not really. These questions were awesome! Thank you! My advice is always to try to remember what it used to feel like as a kid before were conditioned to view life through the lens of failure and success in school and then work. There is no success or failure, only lessons. I was a 300-pound guy who spent every weekend up to my late 20's playing video games in a dark room, grumbling at the sun outside for casting glare on my TV's. Now I'm over 100 pounds lighter and spend my year challenging myself in wild places. I'm not special or extraordinary or gifted in some way that others are not. I'm just curious and don't fear failure anymore. Start with having an insatiable curiosity for life and the world, and let that be your guide. It has never led me astray.