Godzone – Alpacka Athlete Ambassador Dulkara Martig Takes on Adventure Racing
Check out some great packrafting shots from Godzone,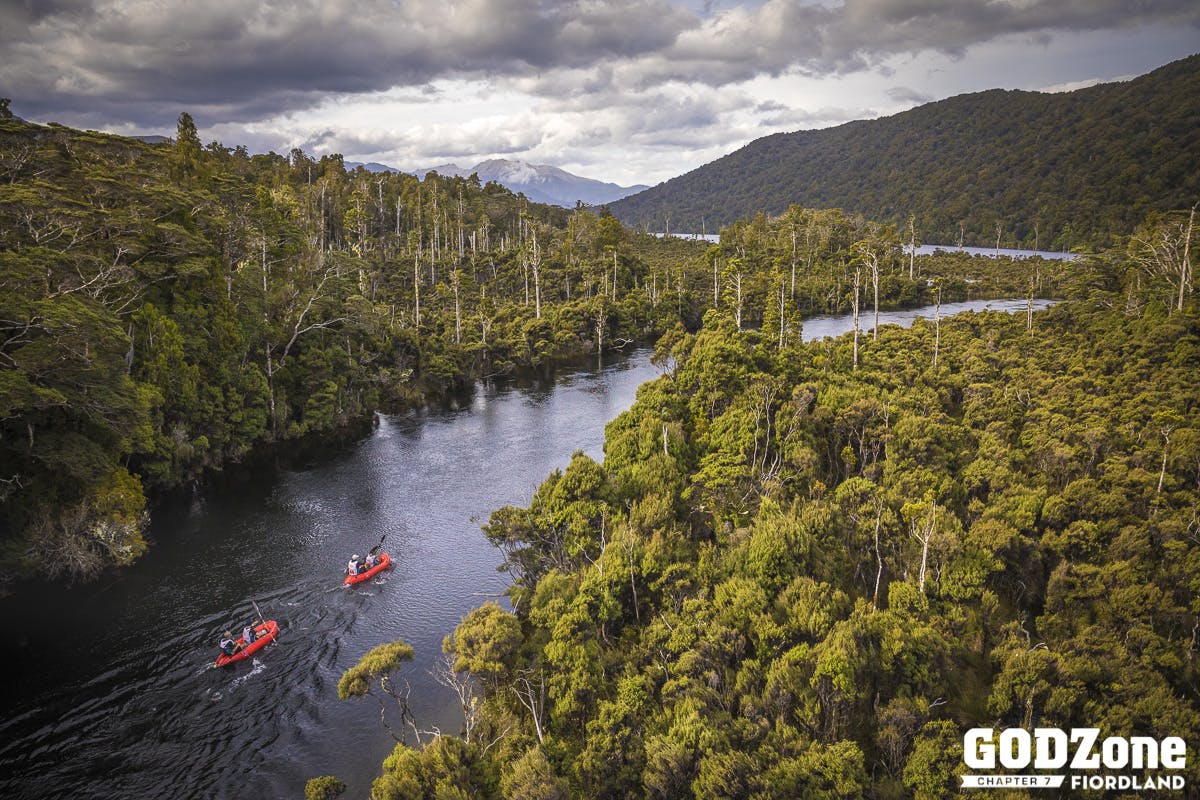 Godzone is New Zealand's annual expedition adventure race, and in 2018 it thrust packrafting into the limelight. This race has two categories, and those competing in the longer course were required to bring a packraft with them.
So, 320 people immediately went out and bought packrafts and scrambled to develop their packrafting skills in time for the race. Many with a strong background in whitewater and rugged hiking quickly clocked up miles in New Zealand's extensive trail networks. What had been a slowly growing niche sport for the last few years suddenly became more mainstream in the adventure community in New Zealand.
As race director Adam Fairmaid told me later, "Packrafts allow us to get people into the kind of places we want to get them into much more easily. If we don't have to factor in transport and water safety to the same degree then we can go further away and get people more remote. We've been so remote this course, there has never been a race like this in New Zealand."
At the Startline of Godzone
In March 2018 I found myself on the start line of Godzone with Tim, Theo, and Neville. All under 30, we hoped for a top five finish. I didn't quite know what to expect, as I hadn't done any adventure racing before, let alone Godzone. But, was excited to be part of a competitive team. With packrafting and it being in Fiordland, it promised to be truly epic.
"We probably won't sleep at all for the first 24 hours, maybe even over 30 hours, and then we'll get around two hours per night," Tim said.
I gulped. I like sleeping eight hours per night and enjoy a cup of tea in the alpenglow. Was I really serious about doing this race? I had been craving a new challenge and was excited to experience the camaraderie of an expedition race. Many uncertainties flew through my mind. Would I cry? Would my feet give out? What if I couldn't keep up with the boys at the start?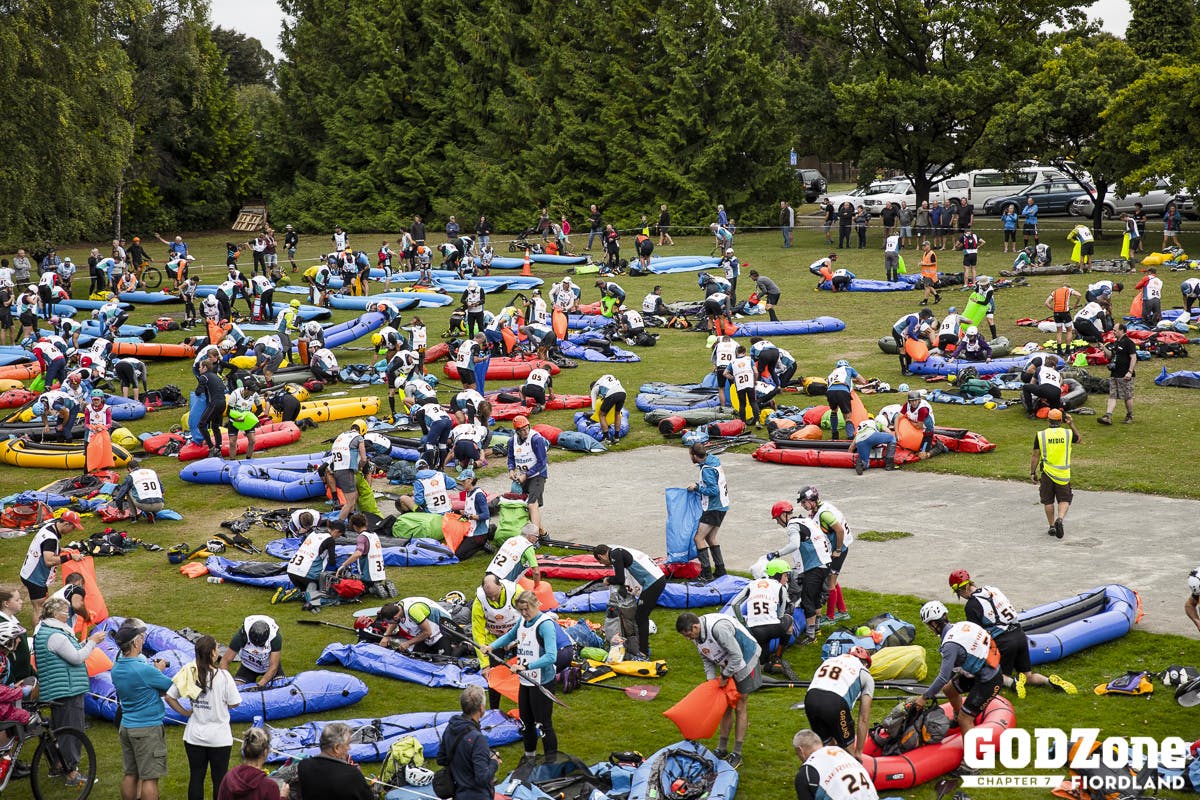 550 Kilometers of Climbing, Trekking, Biking, & Packrafting
In adventure racing the route remains a secret until the day before the race. All we knew in the build-up was that we would be covering around 550 km of rugged terrain and the disciplines would include trekking, mountain biking, packrafting, kayaking, canoeing, and ropes.
When they released the route, most of my nerves slipped away. I'd been on much more rugged adventures in Fiordland over the summer. This race seemed like just another mission.
Excitement swirled around my stomach as I stood at the startline. I was curious to know if this would be a "one-time-wonder" or if I could get addicted to this crazy sport. I pushed the thought aside and focused on the task at hand.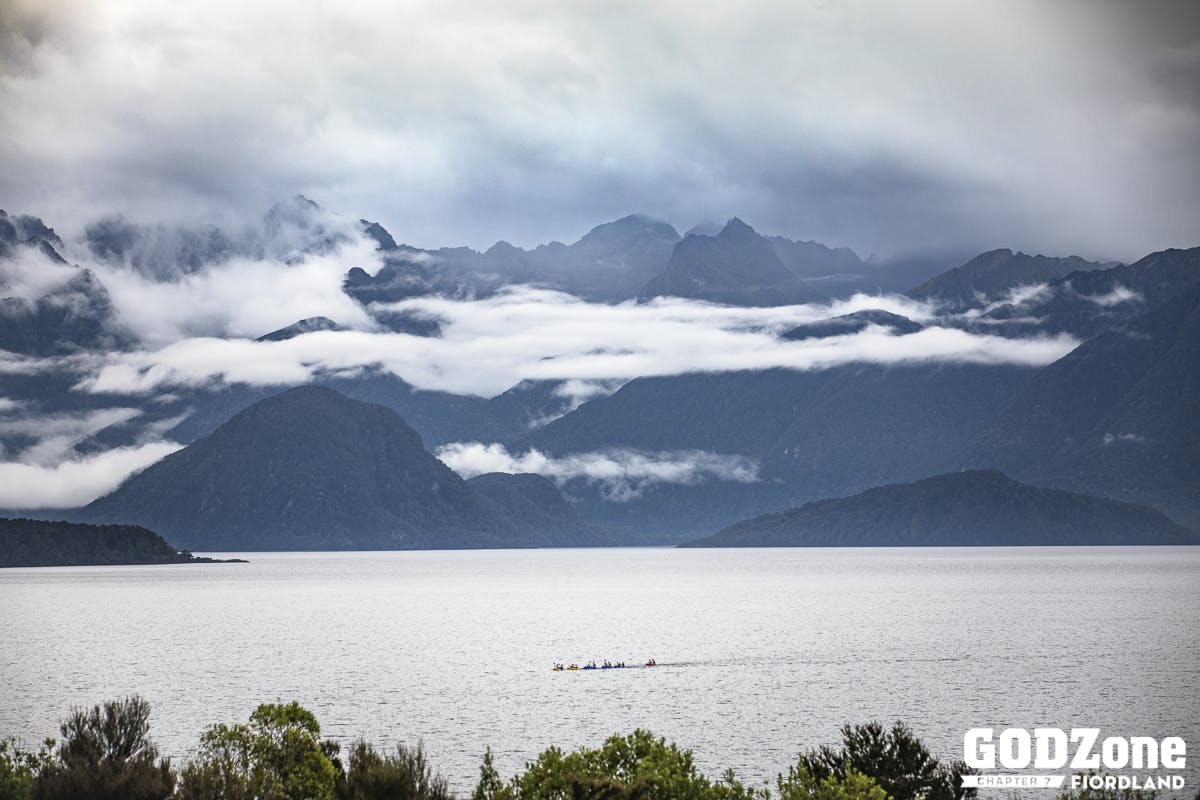 The First Leg of the Adventure Race – Mishaps & Mistakes
Our first leg was 120 kilometers of packrafting and hiking before we'd transition into a 55-kilometer mountain bike stage. The start gun went off and over 300 of us jogged down the main street in Te Anau, heading towards the lake.
We were the first team to have our packrafts inflated and get on the water. Early on in the race we made a silly route choice error and dropped from 4th to 15th place, losing about 40 minutes on the front teams. We did a lot more climbing than we should have, and before we reached the top of our first mountain one of my teammates just about collapsed. He was totally dehydrated, sweating profusely and incoherent.
I felt frustrated and, as time went on, I even started to feel a bit angry. "After all this preparation time, how could he blow it by not keeping hydrated," I thought to myself. We carried his gear and pushed him uphill. We often stopped while he vomited on the side of the track. His two-day illness caused us to move at an extra slow pace.
We ended up getting almost no sleep while other teams towards the front of the field got almost full nights with two dark zones, resetting their bodies to zero. (Dark zones are sections of the course where teams were not permitted to continue in the dark, therefore forcing sleep.)
We easily navigated from this point, and if we'd been moving normally we would have been getting six to eight hour of sleep for the first two nights. I felt frustrated, gutted. I had fully expected to be the slowest in the team on the first day, pushing myself to try and keep up. The reality was actually harder to come to terms with.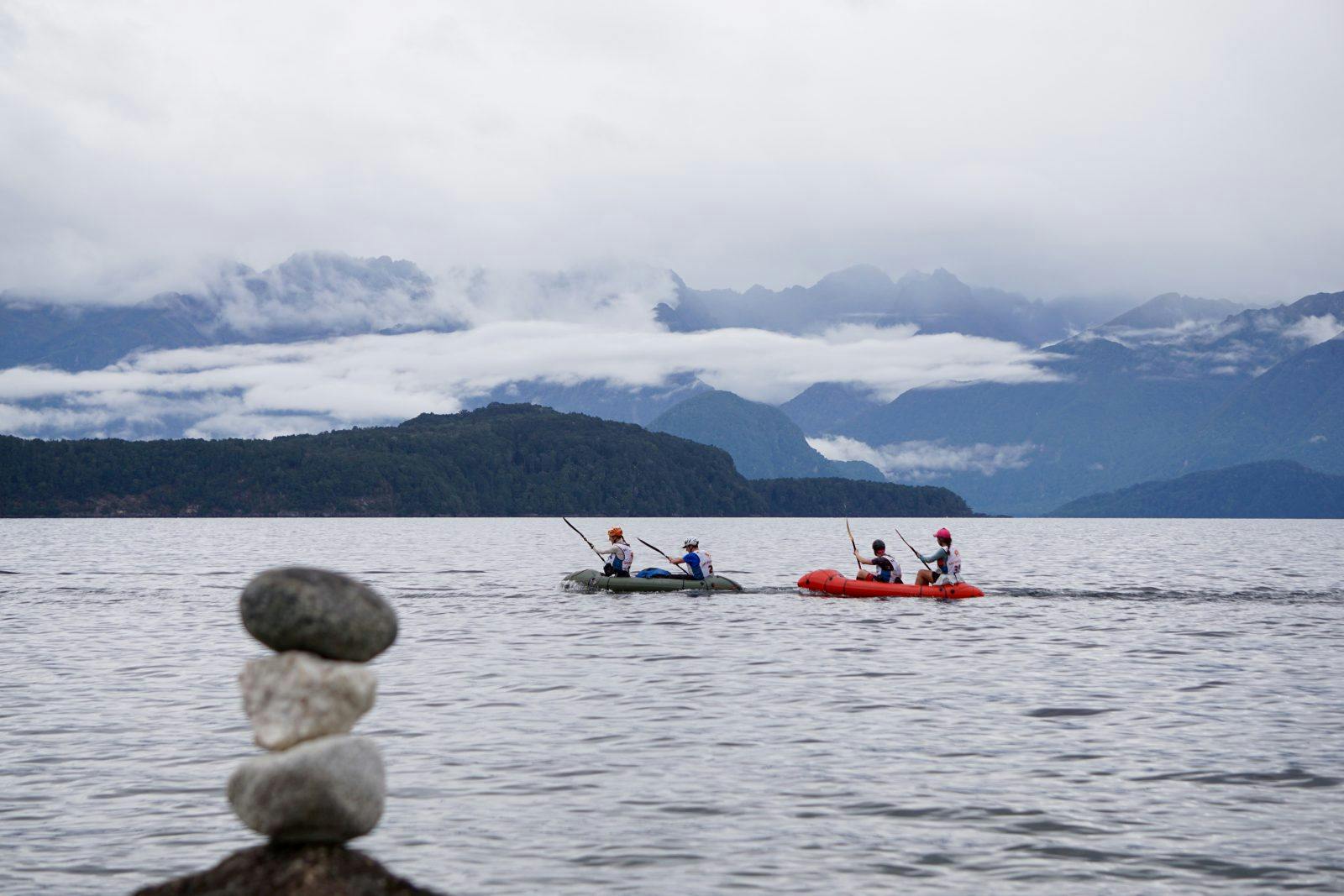 Day 2 – More Misadventures
On day two, in the caving section, we lost our race passports. (Each team had two, which had to be punched at checkpoints.) Instead of safely zipping them into a pocket, one of my teammates quickly stuffed both of them into his pants for a short swim through a pool to reach an awkward checkpoint in the cave. We incurred a two hour time penalty for the loss, to be sat out at a later time. Silly us!
After a fairly uneventful short bike leg, we got cranking on the mammoth 150-kilometer trekking and packrafting leg, which would see us packrafting three of the largest lakes in Southern Fiordland – Lake Poteriteri, Lake Innes, and Lake Hakapoua, before culminating in the muddy South Coast Track and transition area 3. Though much less rested than the other teams in the top 15, we managed to pick up nine places in the Waitutu Lodge to Westies Hut section (after sitting out our two hour time penalty).
One or another of us always seemed to have an issue to deal with. In this section, Neville had a large wart causing him trouble during the bush-bash. But the landscape we were racing through was spectacular. We were really remote and the bush was wild and gnarly, our route linking up several rarely-visited lakes.
We waded through an eel-inhabited swamp in the middle of the night. We packrafted across peaceful lakes under a full moon. We fell into a much-needed three and a half hour sleep at Slauterburn Hut and took a slightly longer sleep at Westies Hut, letting a couple of teams pass. Most of us were starting to show some signs of trench foot, and it started to feel like we were in some sort of survivor challenge. At this point I realised this race was becoming a race of attrition.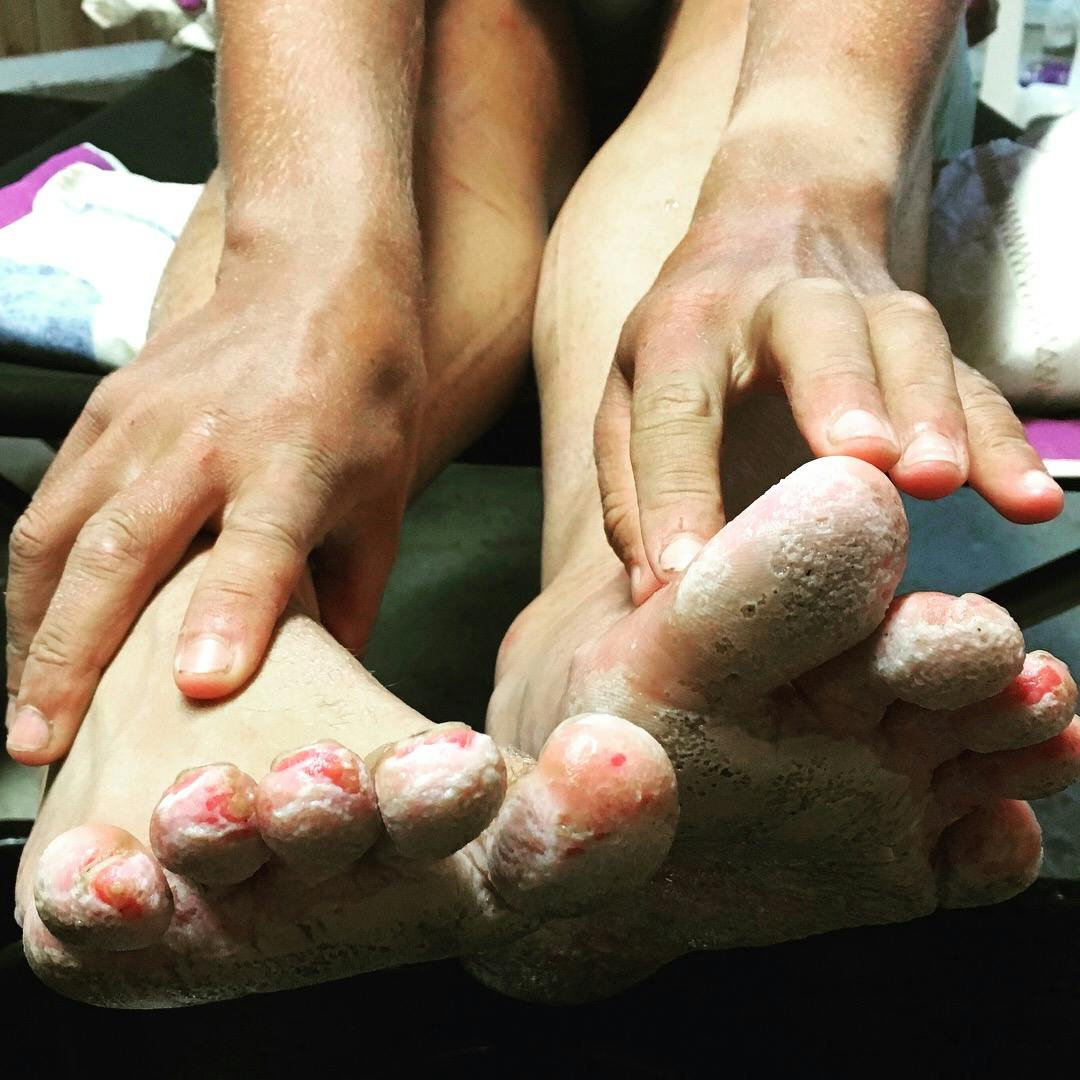 Race of Attrition – The South Coast Death March
From Westies, we slogged from the South Coast back out to the road end at Rakura, a 50-kilometer section of rooty, rugged track with thick mud. Around mid-way, my feet worsened. An hour or two from Waitutu Lodge, the pain was severe, and infection had spread to a point where if I didn't stop to rest my feet I didn't think I'd be able to finish the course. I felt like I was letting the team down, but I desperately needed to look after my feet.
The guys also had foot rot starting to set in, despite us all stopping regularly to lather our feet in antiseptic anti chafe cream. We took a 17-hour break before boosting it to the road end. The section became known as, "The South Coast Death March."
By Bicycle
When we reached the road end, and TA3, we realised just how tough it was for almost everyone. Teams had been coming past with serious trench foot. Most people had completely run out of food, and there was talk of teams behind us spending at least 90 hours battling through this leg. It ended up being the longest leg in the history of expedition racing.
My feet were usable again, and Tim was back to his normal self, raring to go faster. The unplanned long rest had no doubt done all of us a lot of good. We rushed through TA3 and began the 160-kilometer mountain bike leg. Bike shoes provided a small amount of relief for my feet, which were still warm and tender. They probably wouldn't get much worse on this leg, I figured, but they definitely wouldn't be getting any better.
Pedling consistently, we started to pass several teams. I was the slowest in the group at this point. Plus, it was dark and we were heading down Borland Road.
"Can't you just bike faster?" a teammate scolded. We were all tired and starting to get grumpy with each other. They attached a leash but within about 30 minutes it broke and we went back to having no tow-line. By then I was having serious trouble staying awake on my bike.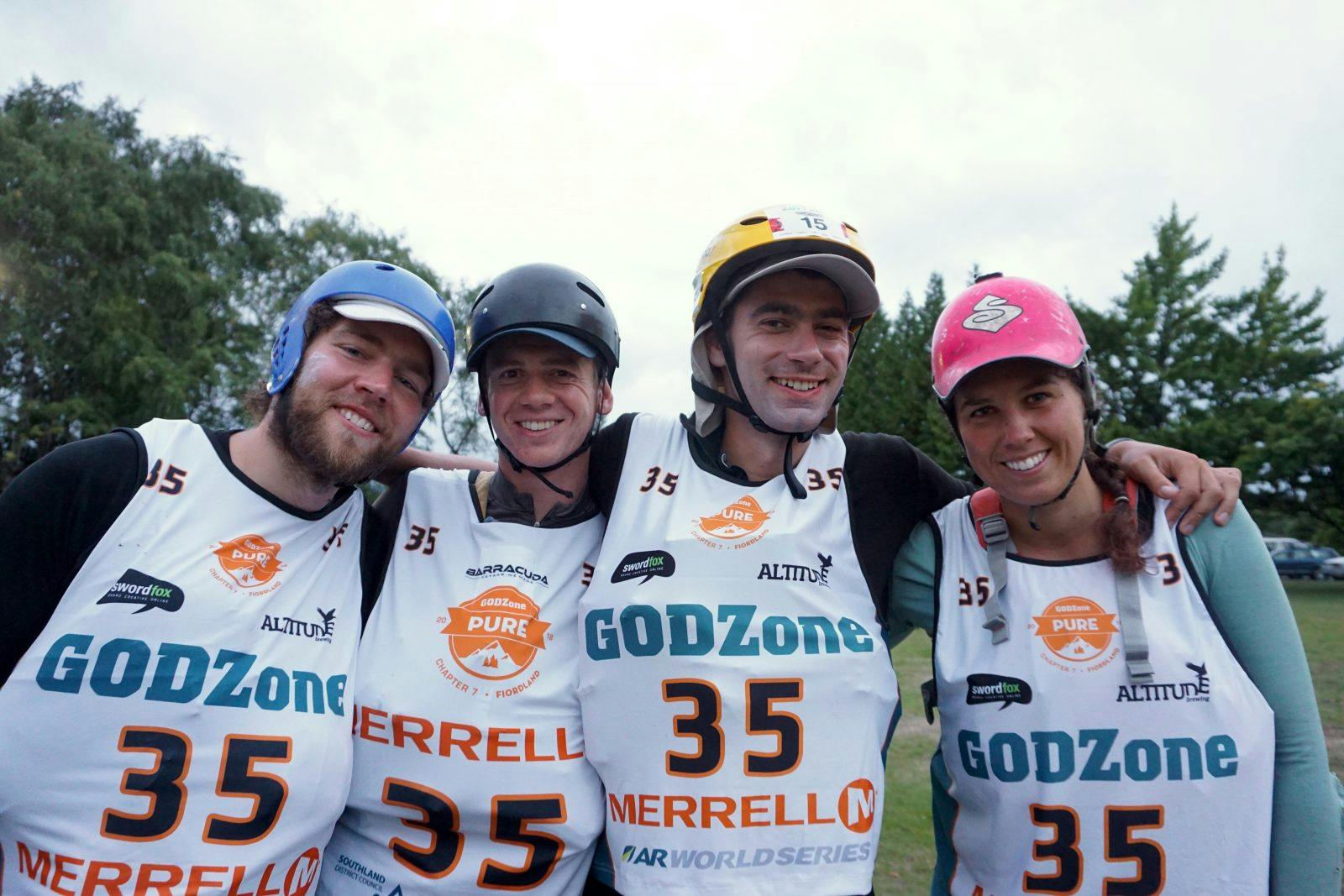 Team Mates…
We kept going until Borland Saddle Biv, where we stopped at 4:30a.m. for three hours sleep. Freezing and shivering, I had a lot of time to think on the bike, to reflect on the race and my motivations to do it. I had thought I'd cry in the race, but until this point I hadn't. A couple of tears rolled down my cheek as I realised I hadn't laughed properly once in the whole race. I was used to more fun and camaraderie on missions and had to accept that this time it was different.
Our team didn't know each other well at all, we had only been on two training missions together before the race. I told myself that if I did it again I'd sign up with a local crew and train together frequently. Our team were all keen and had different strengths, but we didn't gel enough to race together properly.
The next bit over Percy Pass was brutal, a hike-a-bike to the top. We carried our bikes over large tree roots and awkward boulders, and up scree slopes. We had fun going downhill, enjoying the spectacular views. We pushed on and into the 14-kilometer kayak leg, stopping super quickly at the hut before heading up Freeman Burn. We travelled well and didn't stop to sleep until around 3a.m.
Apart from my sore feet, I felt strong. But Theo's feet were now getting worse, with mild trench foot and a blister, and every little cut on his body was starting to fester. He started to act irrationally, sleep deprived and speaking jumbled words. Out of the corner of my eye I saw him fall over backwards, his feet sticking out and his body slumped down. He'd fallen down a rotten hole in the forest.
At this point we all felt like it was a long time until the end. Our initial thoughts of pushing through the whole night were ditched, and we slept for three hours on a small flat patch of wet moss in the forest.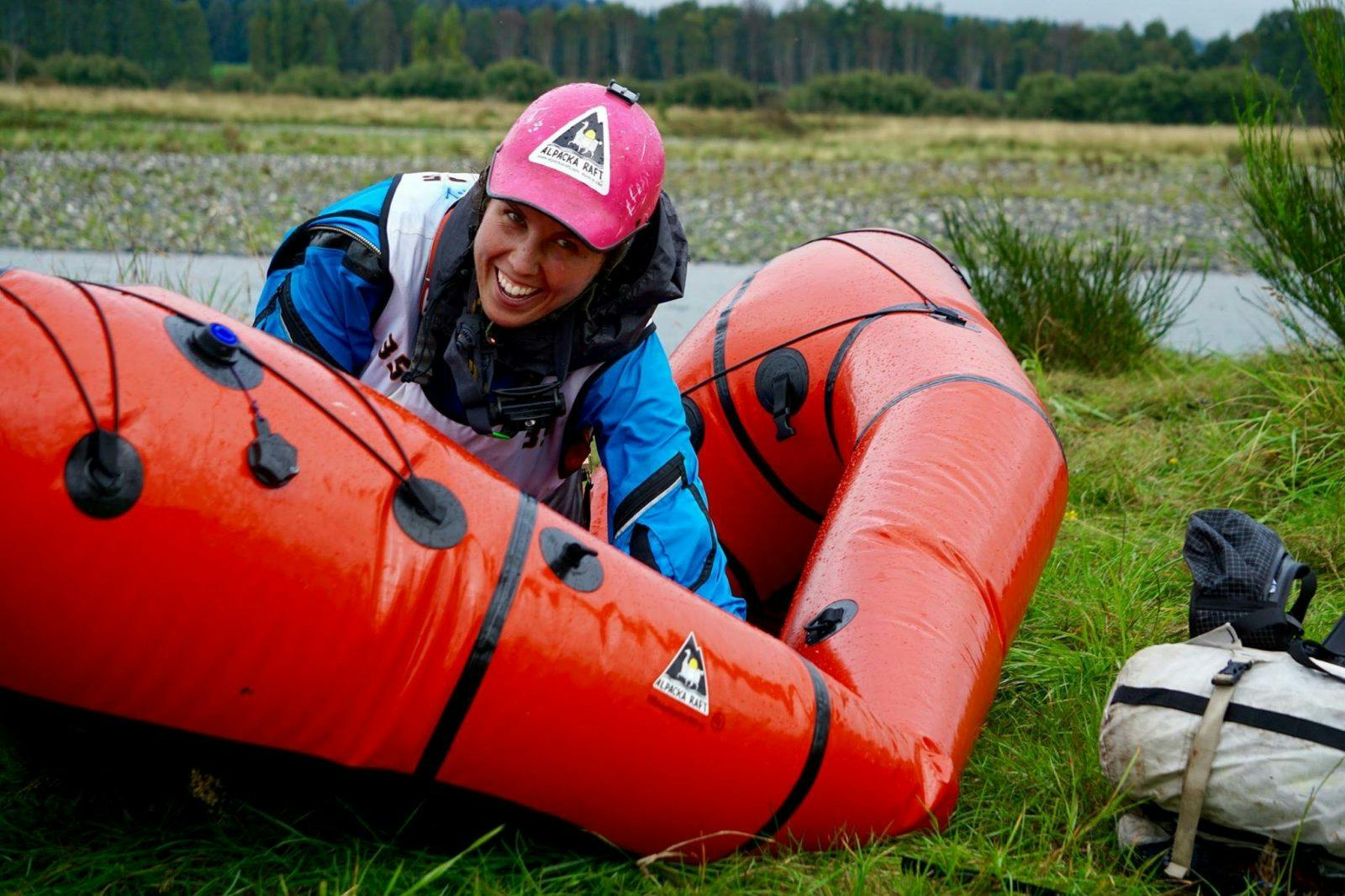 The Final Leg of the Walking Wounded
In the morning we continued negotiating seas of boulders in the forest up the Stevens Burn, slowly creeping closer to Lake Herries. My favorite part of the course, I loved the wild, thick forest and stunning alpine lakes. As we made our way over the tops I told myself I'd be back, with a good stash of hot drinks and plenty of time to sit and enjoy the golden hour!
By this time I'd made peace with the race, I was just out there to get to the finish line. I no longer felt frustrated or guilt-ridden, just really sore. I took Tramadol for the pain in my feet, but it had little effect.
As we made our way down the final section of that hike, I smiled, dreaming about when I'd return to the Kepler mountains. We hit Lake Te Anau and got into kayaks for the final section. The finish line was only about 50 kilometers away, the sun was shining, and best of all, we didn't have to get on our feet again.
At the final transition we could see other teams on the lake and the staff in the transition zone said five teams were within an hour of us. We had no idea how close we'd been and immediately started asking ourselves why we had stopped for three hours when two should have sufficed. We were feeling strong and picked up the pace. The race seemed on again. Maybe we could gain a couple of places! We passed one team and were in 14th place, then overshot the final checkpoint. Another team sailed straight past to the finish line!
Crossing the finish line was strange for me. Ironically, even though our team finished 15th and was one of just 25 (from a field of 75) that completed the full course, I didn't have a great sense of achievement. I felt flat. I'm not sure how much was due to sleep deprivation, team dynamics, or my rotting feet. I handed my finish line beer to a friend and hobbled off to see the race doctor to get my feet bandaged up. The whole town had run out of antibiotics and antiseptic. The finish area was full of the walking wounded.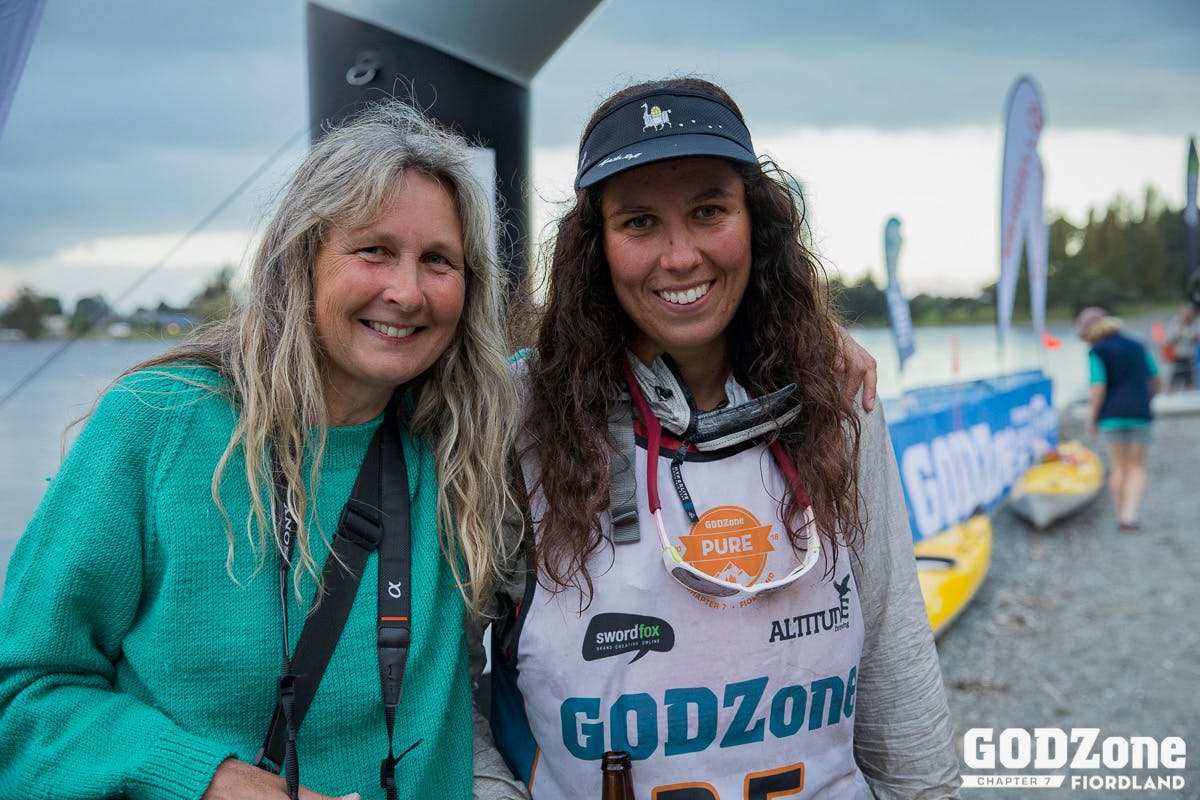 What Next? Probably No More Adventure Races…
It has now been a year since Godzone and my thoughts on it haven't changed much. I'm really excited about future personal wilderness expeditions, but not necessarily for more expedition racing.

Part of me wonders if it's because our team didn't gel very well. We all had our strengths, but I felt we lacked the x-factor, the strong bond, and camaraderie needed to work well together in a race context. I've spent lots of time talking to people about adventure racing since participating in Godzone, trying to make sense of my own experience. Everyone seems to agree that each race is a unique jigsaw of team mates, emotions, physical and mental challenges.

Maybe one day I'll do another race, but I think I prefer personal expeditions that are slightly more technical and take me to places that are more remote than a race generally allows.