December 11, 2019
Photographer Andrew Burr on Adventure, Photography & Packrafting
Adventure Photographer. Lives in Salt Lake City, Utah
"When it comes to photography, I've learned throughout the years that it's best to go into any situation or trip with an open mind creatively so that you're aware of any and all photographic possibilities," says long-time adventure photographer and new Alpacka Raft ambassador, Andrew "Andy" Burr. And while he does have some plans about images he'd like to create, he also prepares to abandon those ideas if they aren't working.
Andy seeks adventures where he can travel on waterways from source to sea, unencumbered by barbed wire strung across creeks, streams diverted from one watershed to another, or dammed rivers. "I want to get lost, to feel alive, and to document the process."
He's learned over the years that while he loves adventures, the best ones are those he embarks on with his best friends. Of his most memorable trips, he cites one trip to Southern Utah with Doom, where they spent ten days biking and climbing.
"It blew my mind. I immediately saw the potential for all things wild. I look at maps differently now. Instead of avoiding river systems, they're now incorporated whenever possible."
And of his favorite places to visit, he also says the desert Southwest. "It will forever be my favorite place to adventure. It's easy to get lost and there is nothing better than that. but cold beer is great too."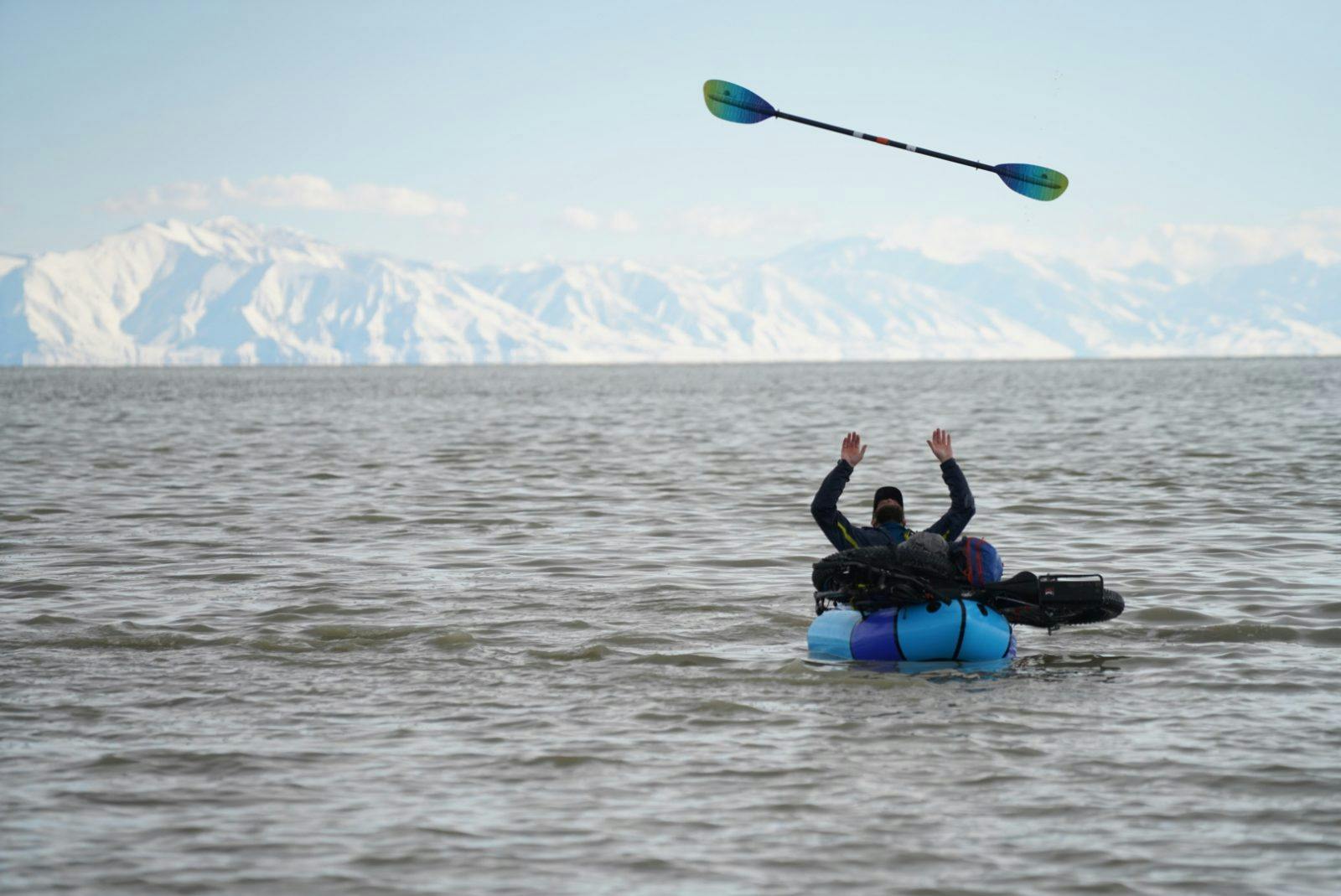 Preferred Packraft
The Gnarwal: "I enjoy the extra stability in whitewater and will gladly take the hit in maneuverability for the added piece of mind of staying dry. I don't particularly enjoy drinking from the bootie."
Beginner Tips
"Start on mellow rivers with a scenic setting, a fish, and a long hike."
Learn More…
Follow Andrew on Instagram.
Read "The Adventures of Fat Kid & Twiggy," about Andy and Doom's fat bike and packraft circumnavigation around the Great Salt Lake.