Sign Up Now! The 2018 APA's Packraft Roundup Will Be Held Near Carbondale, Colorado
By Joseph Bell, President, American Packrafting Association, cover photo by Cherri Chaple.
I discovered packrafting on the internet in 2014 and was immediately obsessed with the idea of pulling a boat out of my backpack by a river deep in the wilderness. I bought my first packraft that summer, inflated it, and sat in it for the first time on the floor of my tiny living room in Los Angeles. I didn't know anyone else who'd even seen a packraft. But the internet came through for me again; I discovered the American Packrafting Association (APA for short) was hosting a gathering of packrafters – they called it the "Packraft Roundup" – on the North Fork of the Flathead River in Montana. I flew to Kalispell, grabbed a rental car, and rolled into the campsite, where I was greeted by Moe Witschard and his trademark smile.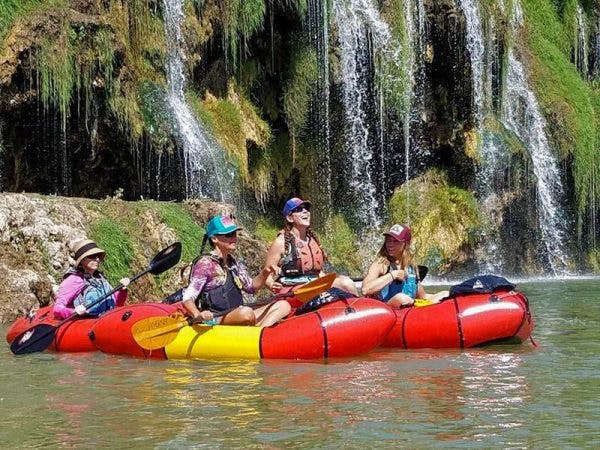 APA is a true grassroots organization. No paid staff, no membership fee – just volunteers who care deeply about conservation, community, and safety among packrafters. Don't come to the Roundup expecting a cadre of greeters in matching T-shirts scanning passes with their iPads. If you're like me, though, you'll find your people there – friends to paddle with, accomplished adventurers to be inspired by, techniques that you might never stumble across otherwise. I made connections at the 2014 Roundup – the first one ever, by the way – that have been with me ever since.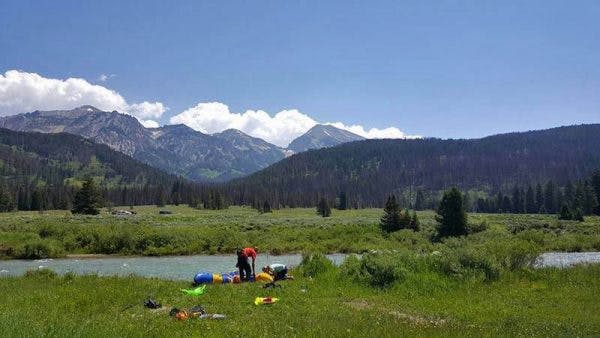 This year, the 2018 Packraft Roundup will be in Colorado, at a venue near Carbondale that promises some terrific paddling. Activities include bikerafting with Why Cycles, a read and run river clinic with Alpacka's Thor Tingey, women-only trips led by Sarah Tingey and Theresa Lundquist, and group trips on the Roaring Fork and other local runs (spaces are limited). There'll be workshops on boat repair and whitewater boat set-up, happy hours and a BBQ dinner. Swiftwater Safety Institute is offering packraft-specific rescue training in the days leading up to the event, and our amazing sponsors (including Alpacka) have equipped us for a one-of-a-kind auction and raffle. Keynote speaker Jim Harris has inspirational stories to tell, and above all, there'll be the chance to meet some really awesome people.
There aren't too many places you'll find dozens of packrafts littering a campsite after a great day out. We hope you can join us at the Roundup in Colorado on June 8th-10th.
APA from LaceMine29.com on Vimeo.