October 2, 2019
Back To School – Mountain Middle School's Packrafting Adventure
Story & photos by Pete Basinger.
Mountain Middle School does a one week intensive class called Intersession every spring. Classes range from silversmithing to traveling to Costa Rica. Sara Tescher and I wanted to offer a bikepacking Intercession, and thanks to the generous community in Durango and Alpaca Raft we were able to round up bikepacking gear and boats for nine kids and three adults. 
We spent a day in Durango packing bikes and sorting food, followed by a practice float down the Animas with our bikes and gear. The next day we drove to Moab and camped out along the top of Spring Canyon Road in Canyonlands. 
Our route went down Spring Canyon Road to a rarely used Green River put-in site. We launched boats here and spent the next two days floating until we pulled out at the bottom of Mineral Bottom Road. From here, students rode out and back to our original campsite completing a 50 mile loop.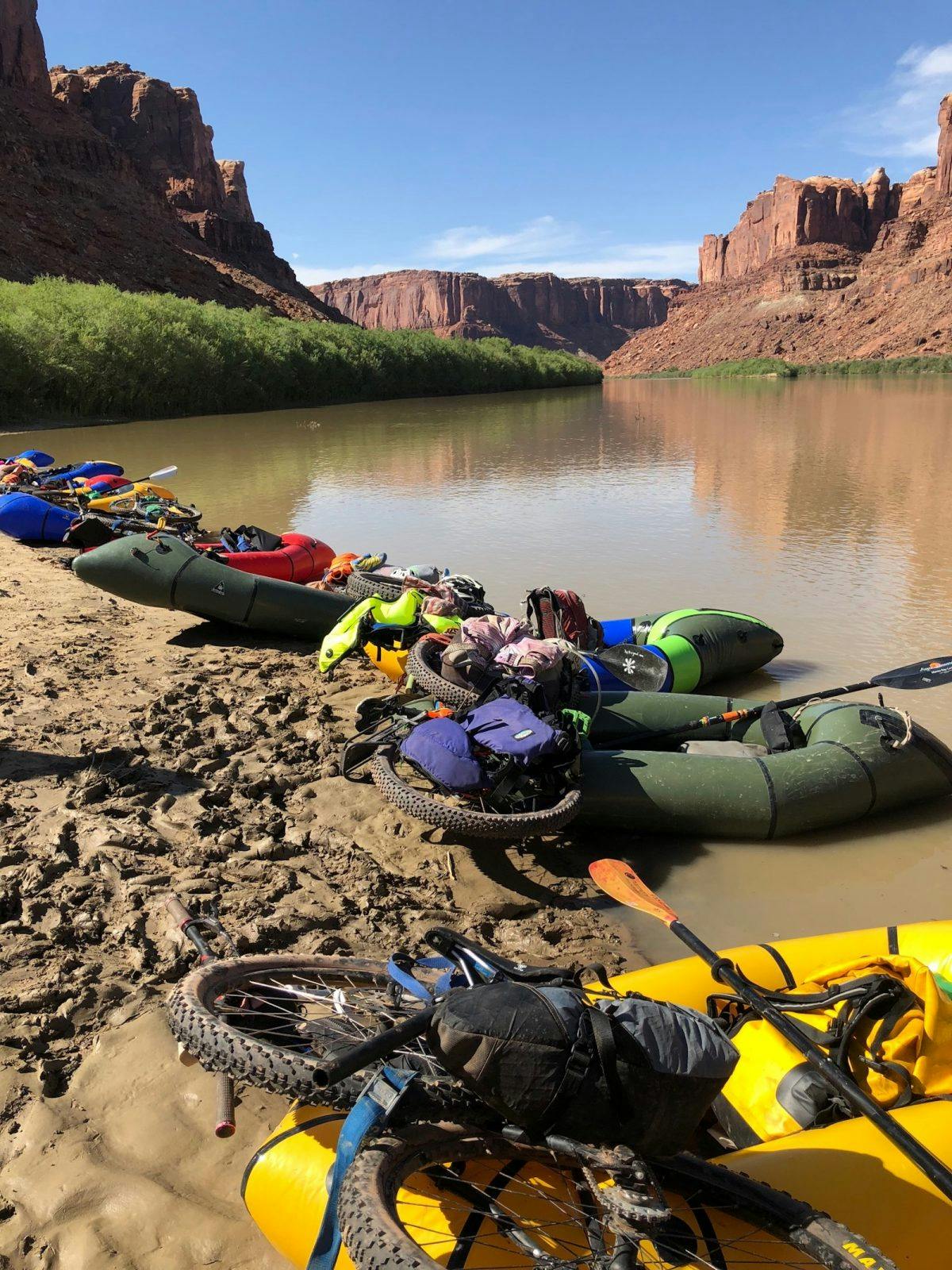 School Trip in Photos