December 28, 2017
Conservationist, Adventurer, Alpacka Raft Legacy Ambassador – A Q&A with Brad Meiklejohn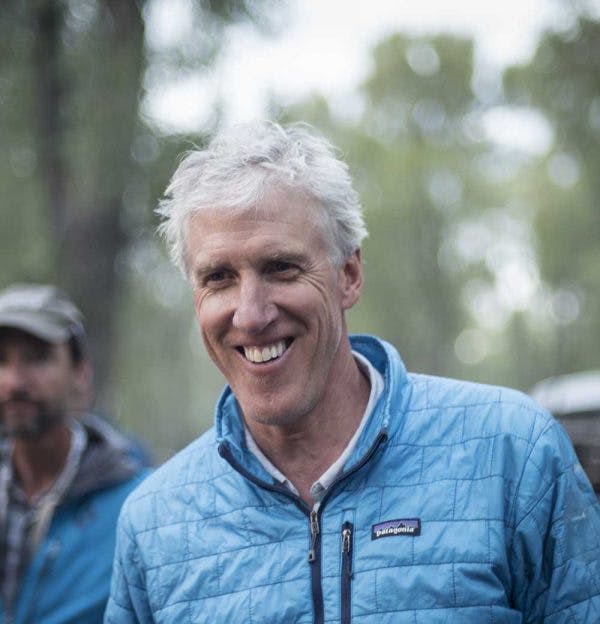 Brad Meiklejohn's passion for wild places drives him to not only explore the world's most remote regions, but also to conserve them. Through his work as Alaska State Director for The Conservation Fund, he's been instrumental in protecting nearly half a million acres of wild lands and rivers in the United States. And, in order to understand these places better and to stay inspired to do the sometimes grueling work of conservation, he regularly traverses up, over, and and across them via foot, packraft, long-distance ice skate, and backcountry ski. In a recent "The Firn Line" podcast, Meiklejohn talks about the places and people that have affected him the most, including Kyle Dempster, an alpinist with whom he shared a "deep family and spiritual connection." Meiklejohn's is one of our Legacy Ambassadors, having been one of the earliest adopters of the Alpacka Raft packraft. Enjoy the Q&A, and check out the podcast here.
Alpacka Raft: How and why did you get into exploring?
Brad Meiklejohn: It's what everybody in our family always did; it wasn't even a choice. My parents had me on skis before I could walk. One way or another it was skis, snowshoes, or rock shoes. My mom used to start the day by asking, "Well, what are we going to do today to get outside and get some fresh air?" That's the way she started every day growing up. And my grandmother was a pioneering rock climber.
AR: How did you get into packrafting?
BM: If you like to do the stuff I like to do, and you're doing it in Alaska, you will quickly come up to a river. If you want to go far you have to figure out how to get across it. I didn't live here very long before I realized this. I got on board early with the Sherpa/Curtis/Sevlor boats; we made do with whatever we could lay our hands on. They weren't much more than glorified air mattresses; you were lucky if you made it across the river before you sank. The Alpacka boats helped us start incorporating rivers into our trips. That was the big Aha.
AR: What drive's you to go so deep into the wilderness by human-powered means?
BM: My grandmother really instilled in us a clear directive to make a difference. For her, it was winning women the right to vote. For me, it's protecting wild places because that's where I'm most alive. But I also feel a tremendous drive to take care of those places. If we're not protecting the places we are using, we are self-indulgently consuming these wild places. I go on big wilderness trips on packrafts so I can understand these places. Through immersion I've developed my passion; it translates to my work, and it keeps me focused and motivated. There's a lot of drudgery in conservation. That fire in the belly that keeps me going is knowing a place deeply and thoroughly.
AR: What are your proudest accomplishments in adventure? In conservation?
BM: I don't like to talk about what I do. I don't blog or do social media. My adventures are not for public consumption. But I am proud of the career of 24 years in conservation. If I had to add it all up, I've protected something close to half a million acres in Alaska, Nevada, NH and AZ. That to me is very meaningful. I've worked to protect 300 different places in all these transactions. The project that has me most fired up right now is removing the 88-year-old The Eklutna Dam. (Also referred to as the Lower Eklutna Dam, this 70'-tall structure blocks the Eklutna River about 30 miles northeast of Anchorage in Alaska). My dream is to someday boat that canyon; it would be one of the most dramatic river segments in Alaska. We are working to rewild and free that river. Basically it's all done. Most of it got taken out this summer. It was one of the fastest dam removal projects in the nation. That's something I'm really stoked about and proud of. Never has the planet been as under assault as it is now. If you're not contributing, you're just a consumer in my opinion. The people I admire the most are the people giving back the most.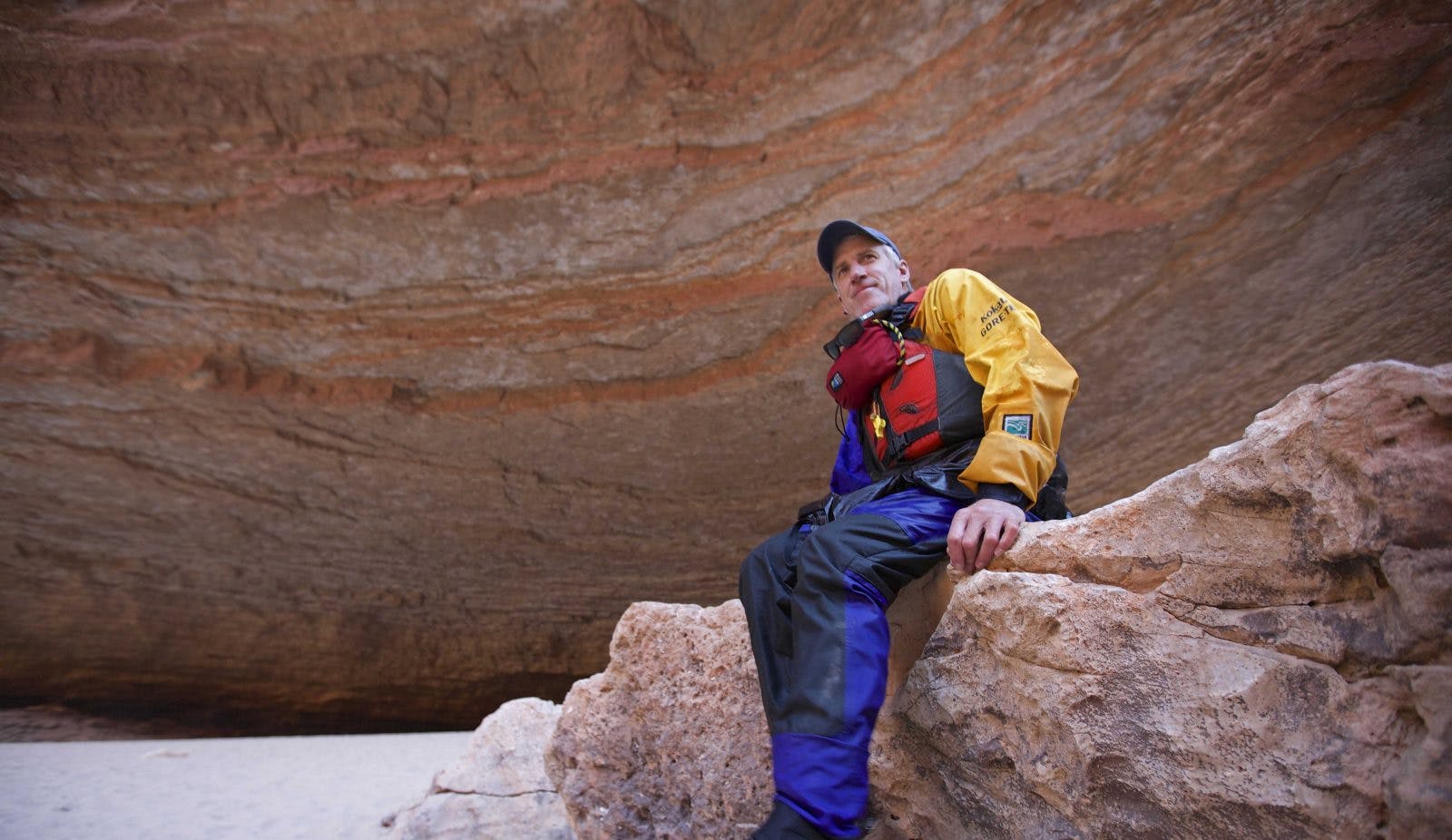 AR: What's your biggest disappointment in conservation?
BM: The one that is most important is the Acrtic Refuge. (Note: I want to ask everyone to call it the Arctic Refuge, not ANWR, because the oil companies don't want you to think of it as a refuge). In that case… here's a battle that we've won 30 times before, and that we recently lost with this pork belly corporate giveaway tax bill that passed in Congress. It points to the nature of conservation; you can win 100 times, but all it takes is one loss. It requires constant vigilance. It's a draining and thankless process. People on the other side are making the big bucks; if they win and you lose. The power dynamic is very uneven. It requires a lot of sacrifice for the people fighting these fights. I'm hoping our politics change next year, and then we can roll some of this back. Right now there are a lot of assaults on our public lands.
AR: How did the death of your nephew Kyle's death changed you?
BM: I've talked to so many people who knew Kyle. And it's touching to know how many people he touched. There's a lot about what happened that I don't understand. None of it really makes sense, and I can't explain it rationally. There's an absence left in the world when somebody like Kyle falls off the face of it. But, Kyle made his own decisions, and I can't fault him for that. I'm just sad he's not here because he would have continued to contribute and change peoples' lives.
AR: Is there anything I'm not asking that you want to share with me?
BM: I've lost 32 different friends to rivers and mountains. I don't think any of these people chose death, but they may not have fully appreciated the consequences of what they were doing. There are other ways to seek fulfillment than risking your life. If you're in the position of having to risk your life to be happy, you're an addict. In the adventure community, we define ourselves by the going and doing. It can be a bit of a trap if that's how you define yourself. I still love to do all those pursuits, but I don't need to do them. Unfortunately, we often don't wake up to the suffering that we create around ourselves when we act selfishly. Maybe it takes going through it and losing friends; perhaps there's no shortcut around that. It's inherent in being young. You're going to feel invincible and get lucky, or you're going to die.
Featured image by Roman Dial.