June 7, 2022
Clean. Drain. Dry. Protect Our Waters and Clean Your Boat
Clean. Drain. Dry.
Help be part of the solution to stop the spread of invasive species.
Did you know that as a packrafter you also need to clean your boat to stop the spread of invasive species in our waterways? Many packrafters do not realize this, but the law is that any and all non-motorized boaters, including packrafters must stop at watercraft inspection stations. As we travel from river to river, even if you think your boat is clean, you never know what microscopic species you may have picked up. It's really important to stop at watercraft inspection stations to ensure your packrafts are invasive species free when entering rivers.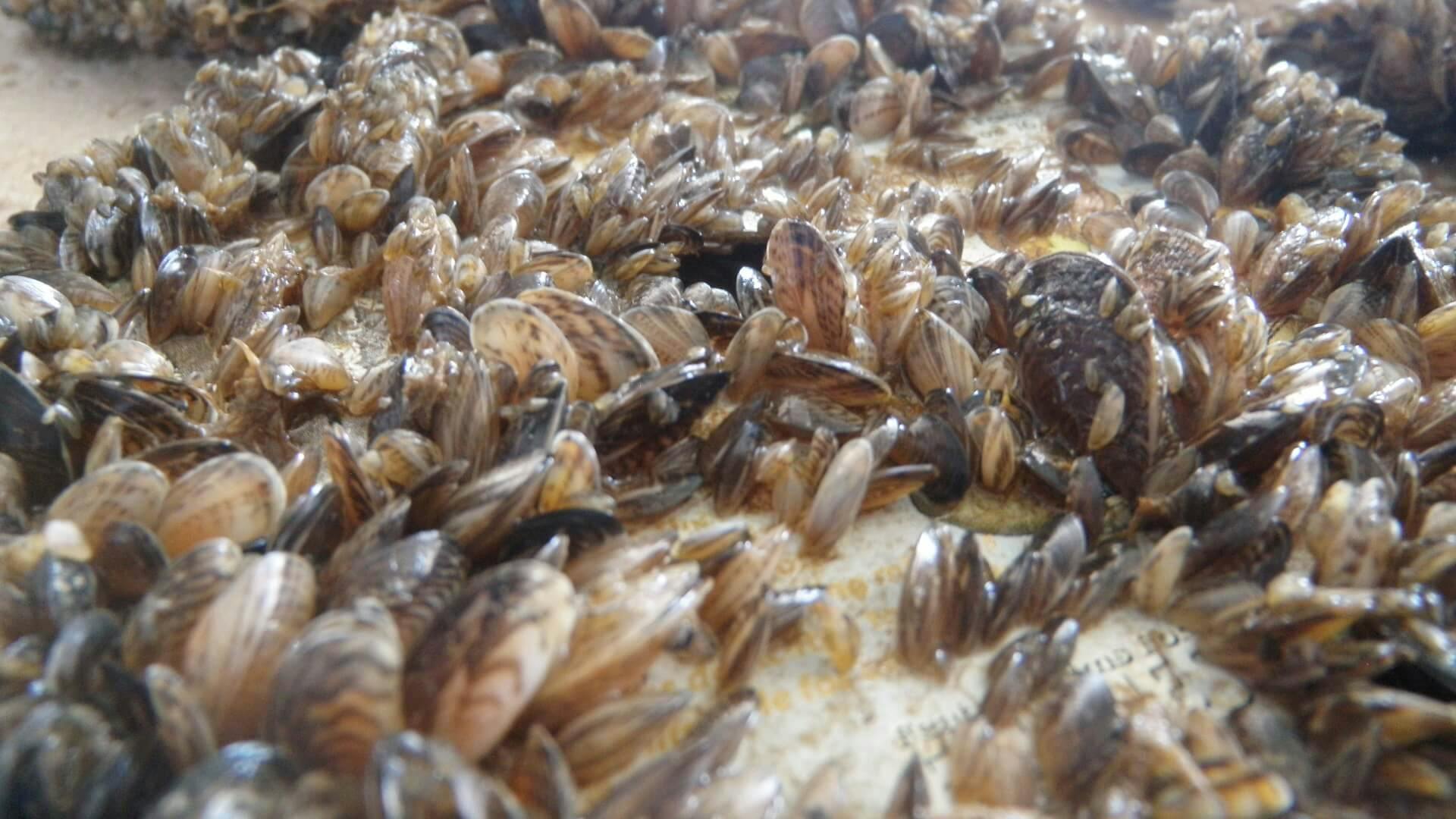 There are several species that are attaching themselves to our packrafts and we don't see, but Dreissenid Mussels, are arguably the biggest threat to waters of the Western United States currently due to their environmental impacts and their wide presence in the Central and Eastern United States. This species is one major microscopic "veligers" living in standing water in boats. In the Great Lakes region where these mussels were first established in the 1980s, powerplants and industrial facilities spend more than $2 million each year to control the infestation and ensure their equipment is operable. 
Important Stats About Invasive Species
Damages from invasive species has been estimated at $138 billion per year in the United States
Invasive species are thought to be involved in 70% of this century's extinctions of native aquatic species
What Can You Do?
No matter what kind of packraft you like to float, you should always CLEAN-DRAIN-DRY. The following steps can help you avoid spreading from river to river.
CLEAN your packraft and gear using the water you just floated in. Remove any mud, sand or vegetation when you leave the water.
DRAIN standing water out of your packraft and gear. Sop up any hidden water from the nooks and crannies with a towel or a sponge.
DRY your packraft by letting the sun do its work. Your chances of spreading invasive species are much lower if everything is dry to the touch.
ALWAYS STOP at watercraft inspection stations - it's the law. No matter how big or small your watercraft, the inspection is mandatory.

If you've cleaned and drained, stopping should be pretty painless. Make sure you clean your gear before you hit the water!
Learn more about the Invasive Species Action Network. This organization provides solutions to invasive species problems by working with organizations like Alpacka Raft, focusing on scientific research, education and outreach programs, and policy development.