Even If Your Dog Loves Water, Train Her to Wear a PFD
Story by John Woods. Check out John's blog, "All Things Dogs," and follow him on Pinterest.
Even if your dog swims well and loves the water, be safe rather than sorry and get into the habit of putting on her personal flotation device any time she is near water.
Just like humans, dogs can tire. They can also get caught in strong currents or accidentally fall into rough waters. PFDs are particularly helpful with brachycephalic breeds, which fatigue much more quickly due to their short muzzles.

In this blog post, we have put together our five top tips to get your dog to wear a life jacket.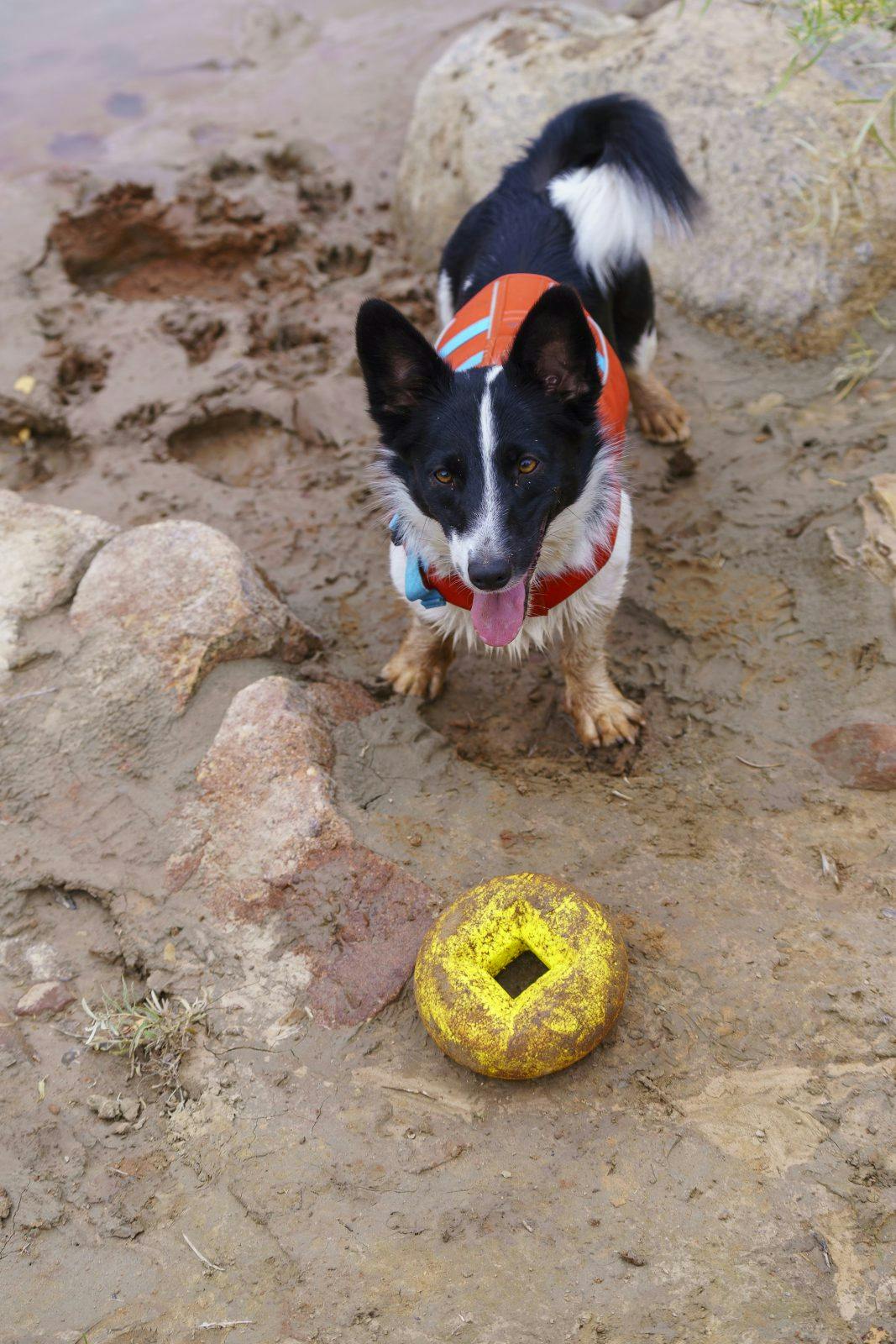 Make Your Puppy PFD Comfortable

If you expect Fida to spend time in this device that could potentially save her life, it needs to fit her properly. You don't need to necessarily have it fitted by professionals, but take some time to research and measure Fida's body.

Before buying the life jacket, measure the length of your dog's back, from the nape of her neck to the base of her tail. Next, measure around the largest part of her chest and neck.

Visit pet stores so you can have a feel of the different life jackets on the market – speak with other owners who have used them, get feedback. With your measurements in hand, purchase the correct size. Most have adjustable straps so round up if your measurements are in between!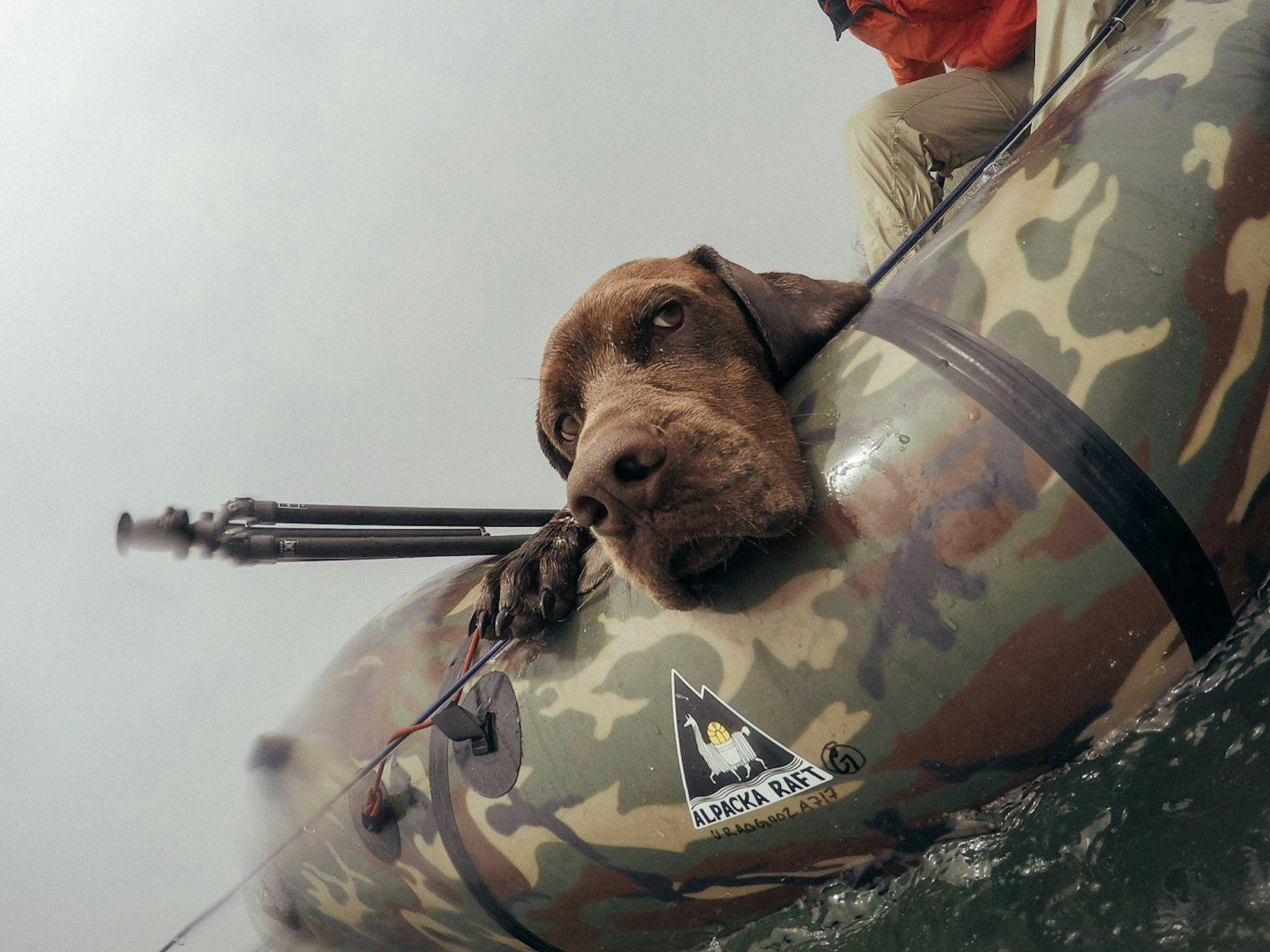 Ignore It

Once you have purchased the PFD, at home, allow Fido to sniff it and just ignore it. Don't make a big deal. If Fido wears a harness for walks, he'll likely accept the jacket very quickly.
When Fido is calm, attempt to bring the jacket over his head, encourage him with treats through the neck hole. Only attach it to him if he's calm and happy – praise and reward him.

If he's attempting to scratch it off, or roll to remove it, give him a chew. One that will keep him occupied for a few minutes. We are encouraging him to ignore the jacket by re-directing his behavior.

Let Fido wear it around the home – we just want him to accept it. Remove it and praise and reward him again.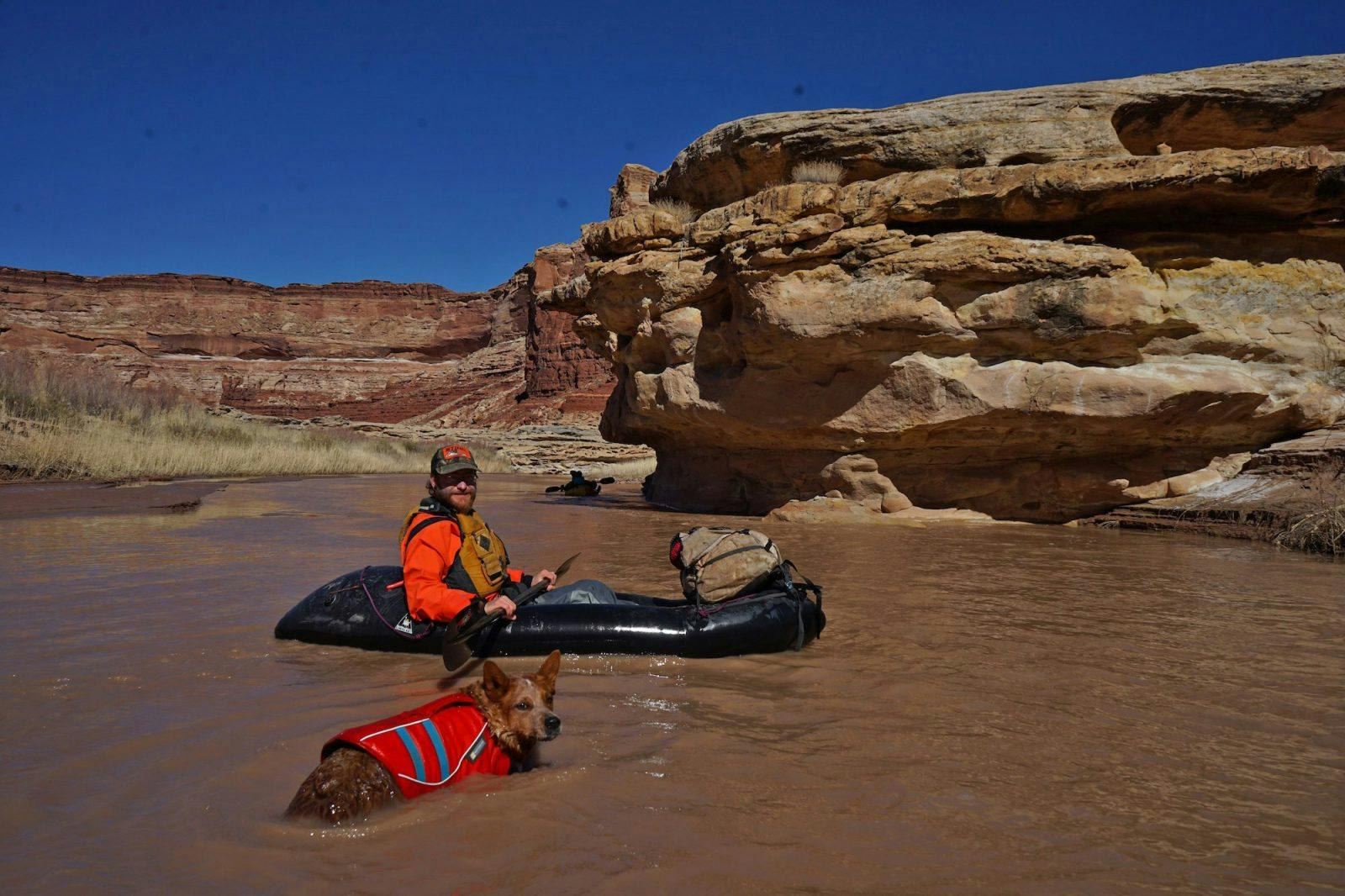 Try It Out

Take Fida to shallow water. Attach the jacket in the same way, encouraging her head through with treats if needed. Praise and reward. Encourage Fida into the water, just so she can paddle.
Wearing a bulky life jacket in water is a totally different experience. Watch her body language: Is her body soft and fluid? Does she seem happy and accepting of the life jacket?
If so, encourage her to retrieve a toy from the shallow water.
Again, we want her to learn that the water is a good experience, even with a life jacket. Keep the introduction short and positive – once she's paddled a few times, remove the life jacket. Praise and reward her and leave it for another day.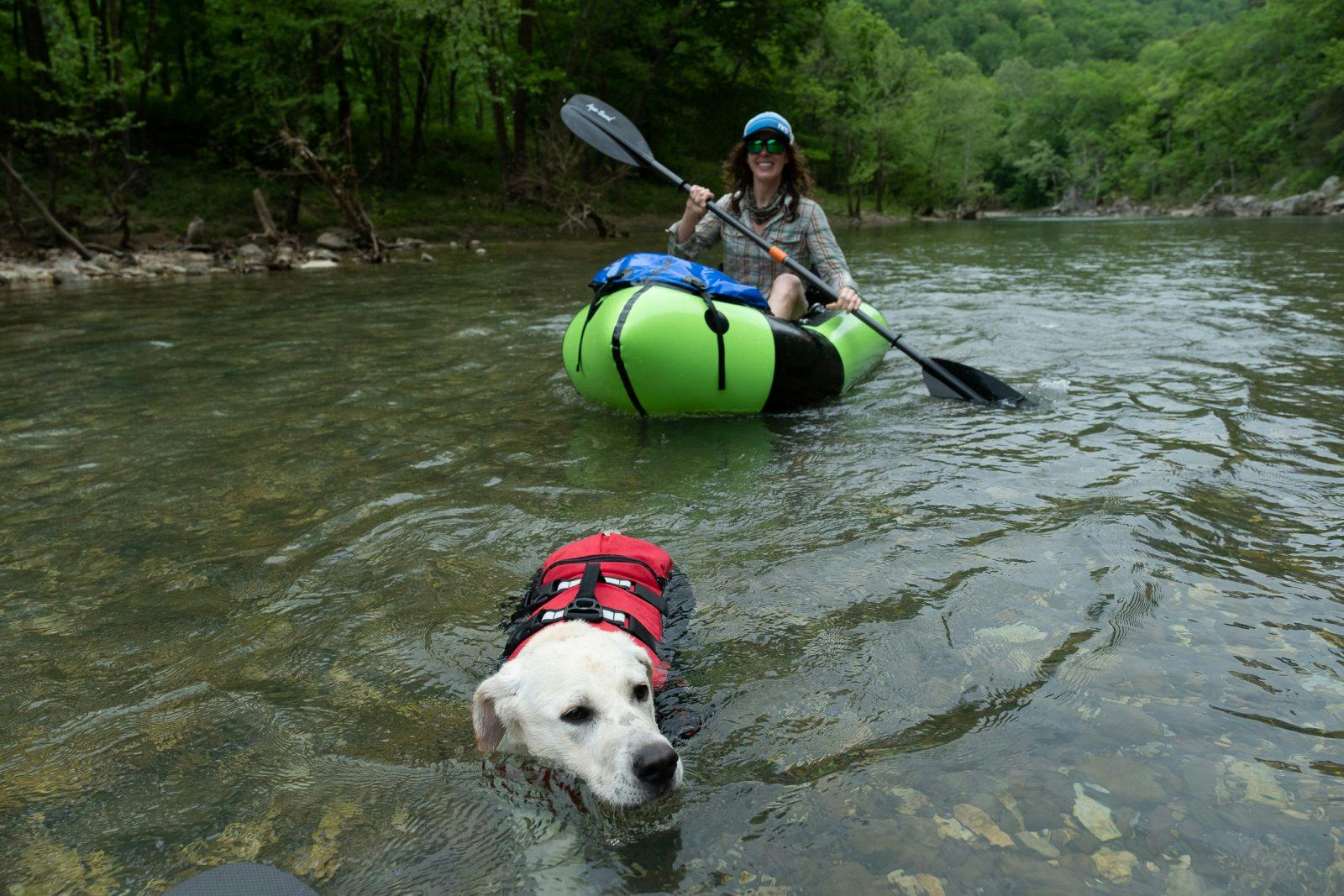 Build Her Confidence
As Fida gets more confident in shallow water, slowly increase the depth where she swims.
The first time she feels the buoyancy of the life jacket will be a shock. Ask her to retrieve toys; she should be having that much fun swimming and retrieving that the jacket is of no consequence to her.
Increase the time spent in the life jacket – if you spend days at the lake, or river rafting, there will be times she may have the jacket on for hours at a time.
Remember, the jacket isn't only necessary if Fida swims, it's a precaution too. She could easily be playing and chasing, mis-step and fall into strong currents or fall overboard.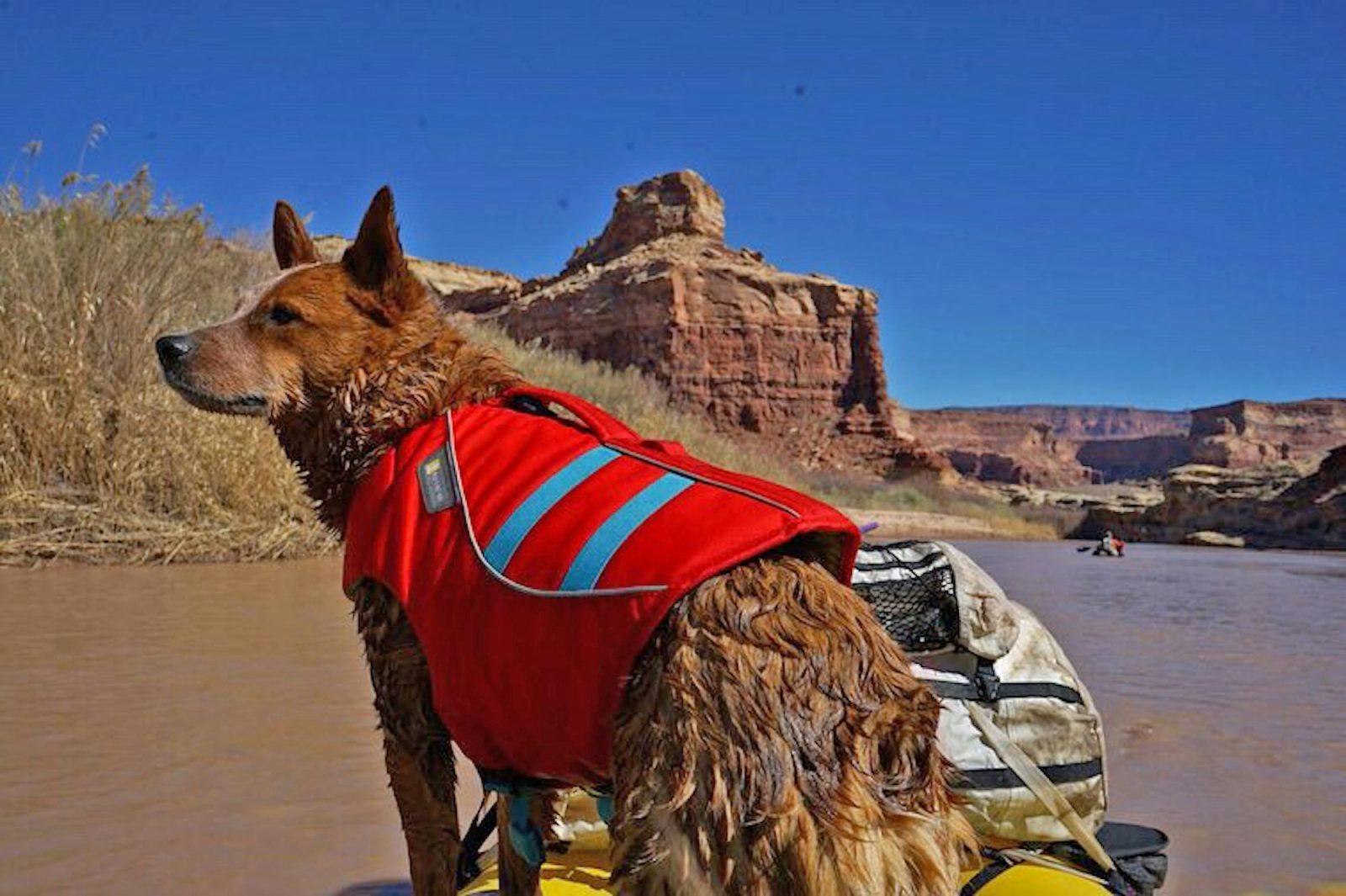 Maintain His Jacket
Always check Fido's jacket, check the seams, check for damage and keep it clean. If it's in good condition, it's more comfortable for Fido to wear.
As soon as you notice tears or loose parts, invest in a new one, the cost of a new jacket far outweighs the risk of Fido wearing a defective one.
As we've mentioned, a jacket isn't only necessary when Fido is swimming, but as a precaution when around large bodies of potentially rough water with strong currents, and when on boats or rafting.
Just like humans, dogs can tire; brachy breeds more so. Most dogs are accepting of wearing a life jacket, we hope these tips have given you a good place to start to keep Fido safe on his adventures!