One Swiftwater Rescue Course & Three Days Packrafting the Dolores River Changed My Life
The first time I packrafted, Alpacka Raft COO Sarah Tingey took me on a swiftwater rescue course to Moab. Petrified of cold, fast-moving water for most of my life, I spent the entire first day nauseous and shaking. But, it took just that course and then a three-day adventure on the Dolores River for me to discard a lifelong fear and discover a new, exciting way to adventure.
Story by Lizzy Scully, photos by Steve Fassbinder.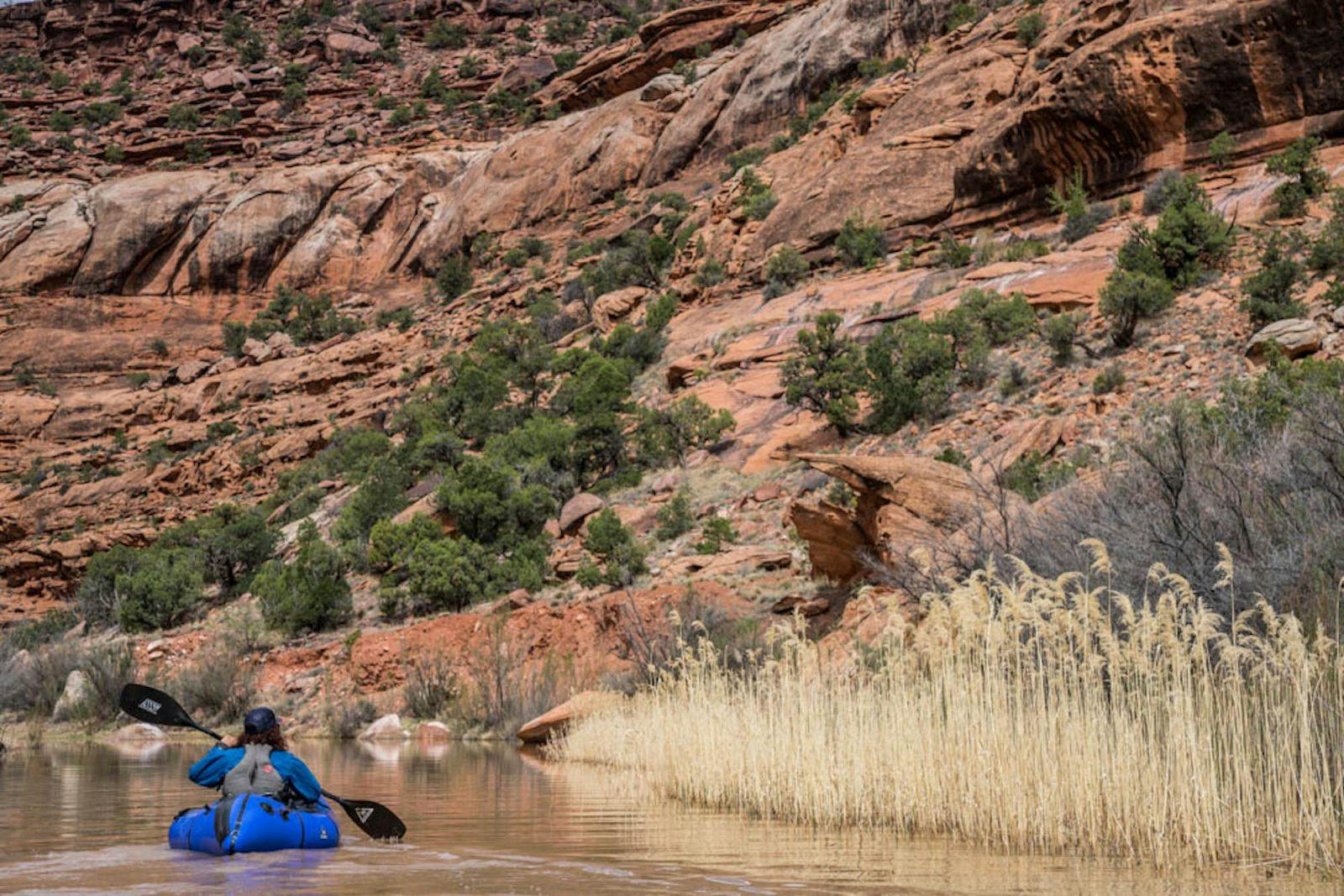 I love rivers–fishing them, wading through them, and, when they are warm, boating in them. I grew up canoeing the bathwaters of the Rapidan and Rappahannock Rivers, north-central Virginia, with my father. 
Of my best childhood memories, two focus on those rivers. At maybe five, I remember laying in the bottom of our orange canoe watching the sky and river bank as we floated by. Then, at age ten, we visited one of our favorite camp spots, "The Big Island," which was covered in tiny frogs.
Those rivers captured my imagination.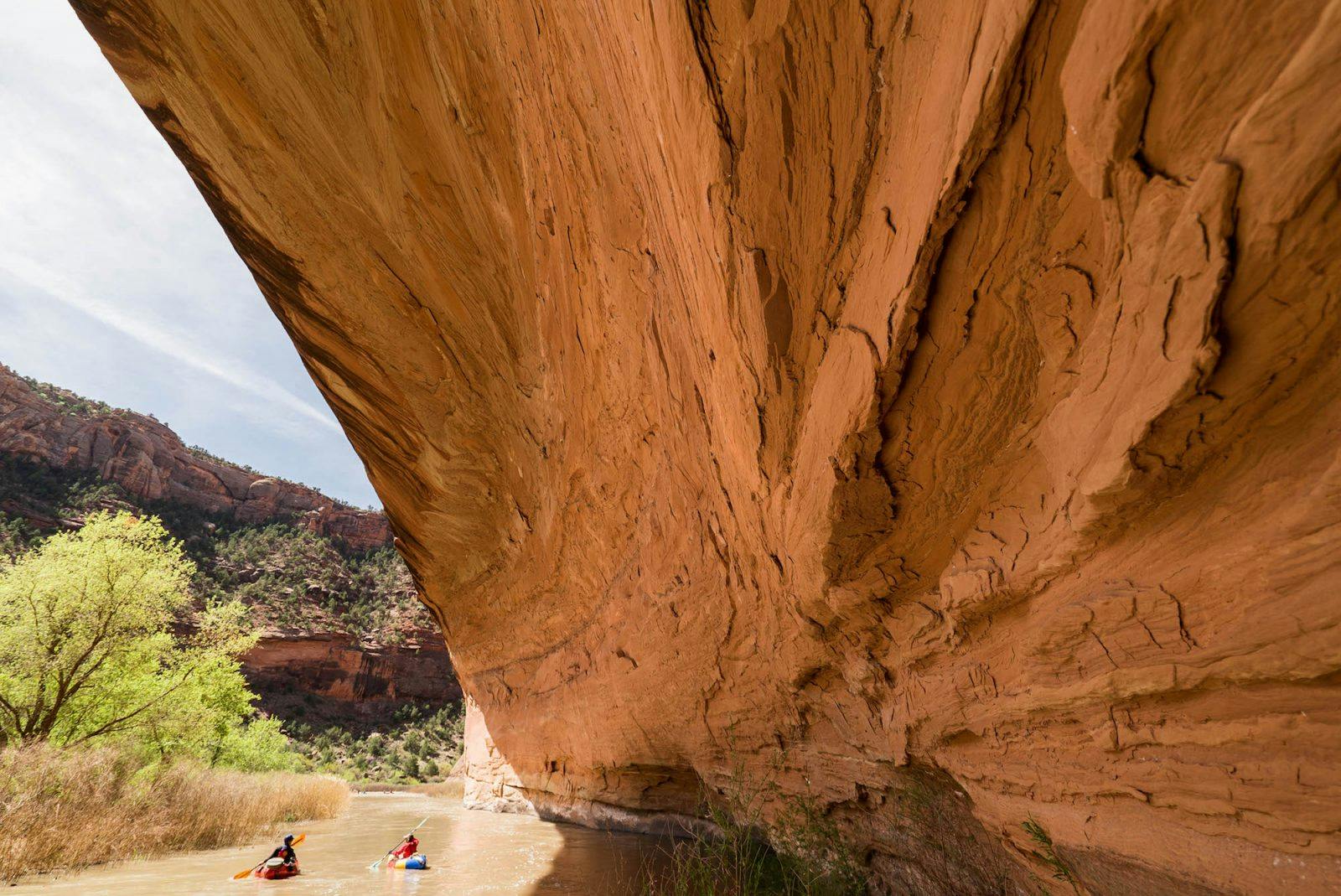 As a kayaker, something I tried hard to like for nine years, I also occasionally enjoyed paddling slow rivers, with few rapids. And slow. I liked slow. When I flipped, those rivers didn't take my breath away. 
Unfortunately, I learned while living in Colorado, where most of the rivers run cold and fast. Subsequently, most of the rivers I tried to paddle frightened me, sometimes to the extent that I would hyperventilate or start crying. It happened often. I could roll in class, in the pool, in flat water, but as soon as I hit a rapid, I freaked out and wet exited.
Irrational, I know. Put me 2000 feet off the ground, and I would thrive. Throw me down a raging river (which anything above Class II seemed to me to be), and I immediately went into freeze mode.
I really did try to overcome my fears of kayaking. I actually bought a kayak, took various courses in college, had one private lesson, and I went on numerous boating adventures. But, I liked it about as much as I liked ice climbing. Not at all.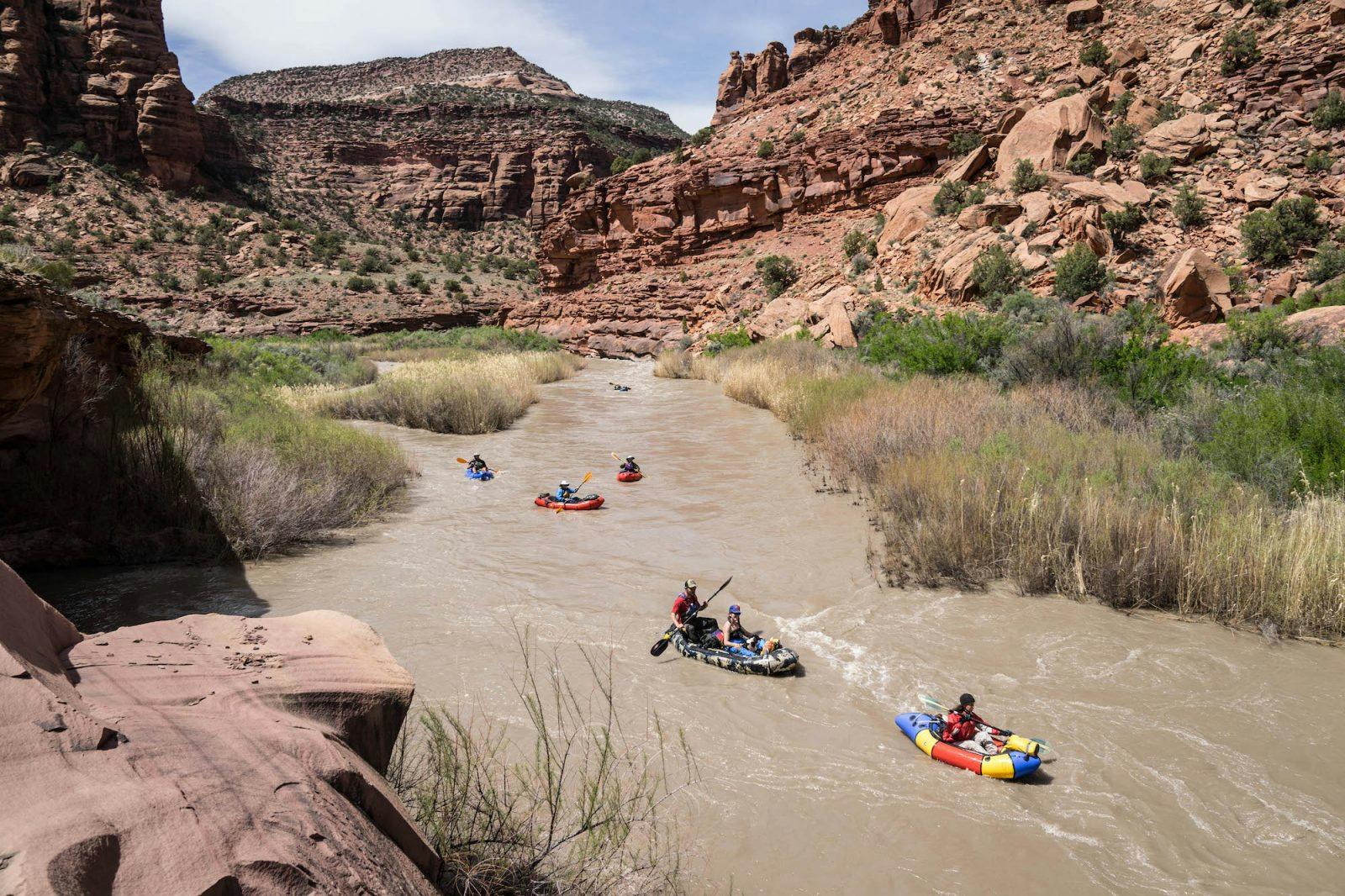 The Clincher
I thought I'd eventually get over my fears. But, then one day, a well-meaning friend, knowing of my climbing abilities, assumed I would be as fearless if he took me on the Big Thompson River, Estes Park, in the spring. I remember standing by the shore thinking, "Wow, that water is moving fast." I expressed my doubts, but he responded…
"You'll be fine!"
Not. Within five minutes I hit a strainer, flipped, lost my boat and paddle, and dragged myself shivering onto the shore while my friend raced down the river to retrieve my gear.
That clinched the deal for me. Floating rivers in small boats horrified me. No thanks.
I did try to go one final time on the Poudre River, outside of Fort Collins. But, I put in the water, took a paddle stroke or two, thought my heart might explode, and got out. A few weeks later I sold all my gear.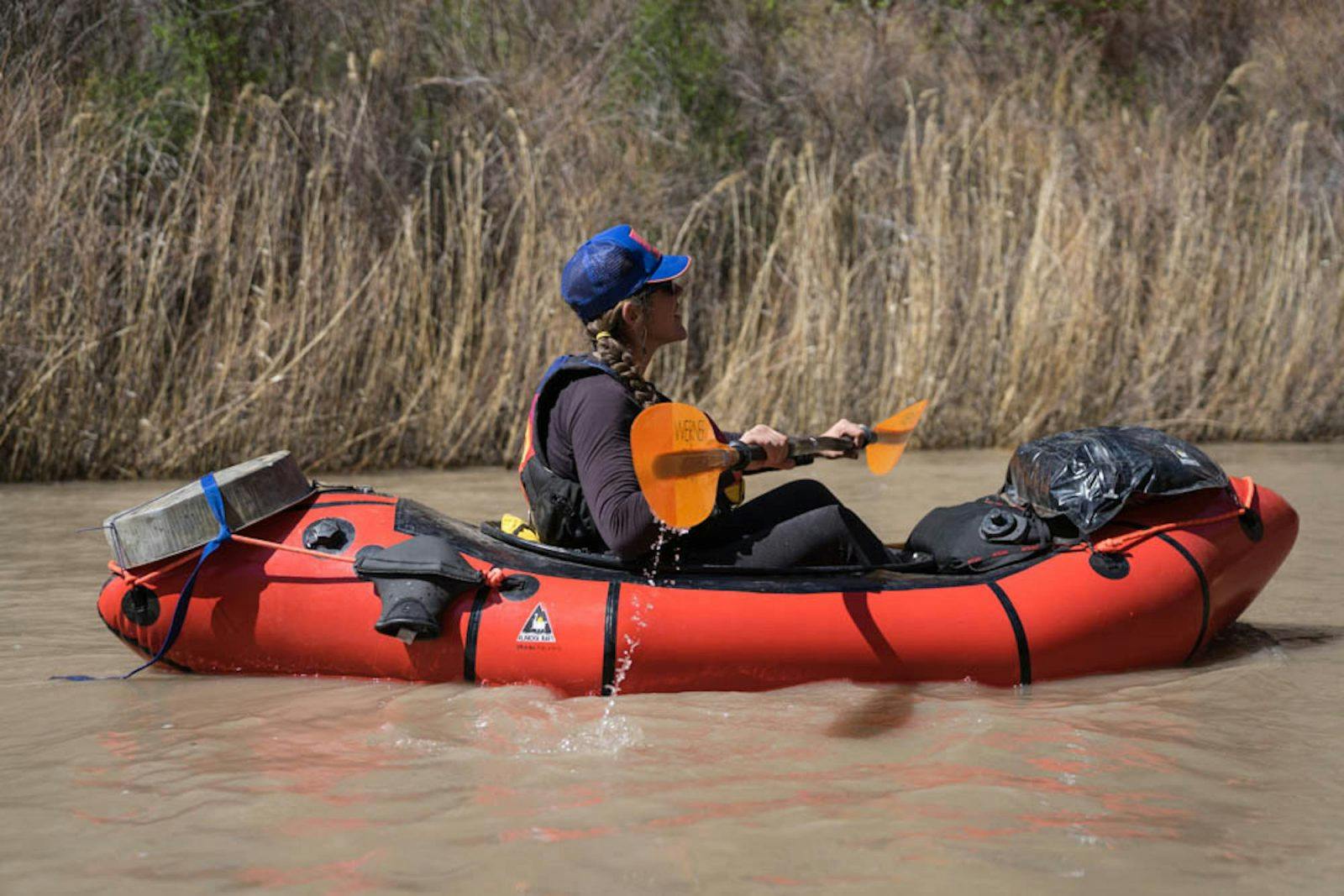 And Then I Started at Alpacka
Late 2016, I moved to Mancos, Colo., and found myself working as the marketing manager at Alpacka Raft. I expressed my fears of small boats on rivers to Sarah. So, she invited me to take a swiftwater rescue course as my first packrafitng adventure.
Instead of throwing me at "Smelter" at the Animas River Play Park (like my boyfriend did that following spring—I flipped and lost everything), Sarah knew how to take it slowly when teaching a newbie. Continually striving to get more ladies into boating, Sarah understands how to gauge peoples' abilities and meet them where they are. 
Though I felt nauseous at first, after hours of forced flipping, swimming, practicing self rescue, and having Sarah and the other women in the course encouraging me the whole while, my fears abated. I gained confidence when I realized that my climbing actually helped me with the dreaded self rescue. I had plenty of experience "beached-whaling" it up climbs. Getting into a packraft was no different.
The next day was all fun and smiles, as we learned rope and various rescue techniques. I was hooked.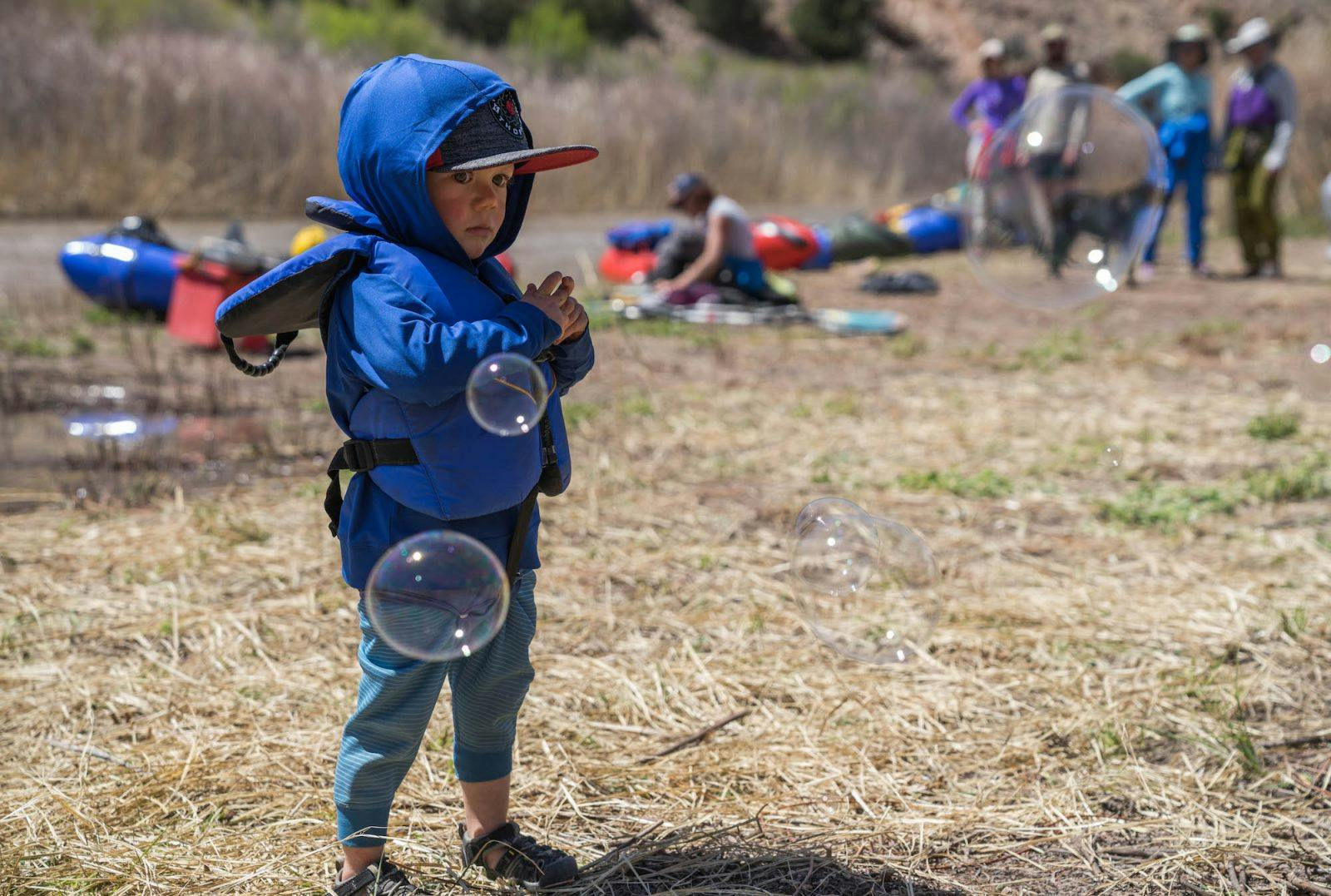 The Dolores
A month or so after that trip, I did my first overnighter, and my new adventure obsession was solidified. 
A banner year for snow in 2017, the powers that be released sufficient water to boat the Dolores River for the first time in a decade (as it's flowing now!) Sarah organized a shop trip, and I jumped at the chance to experience three days on the river, warm weather, mellow rapids, and good company. 
The trip met all my expectations and then some.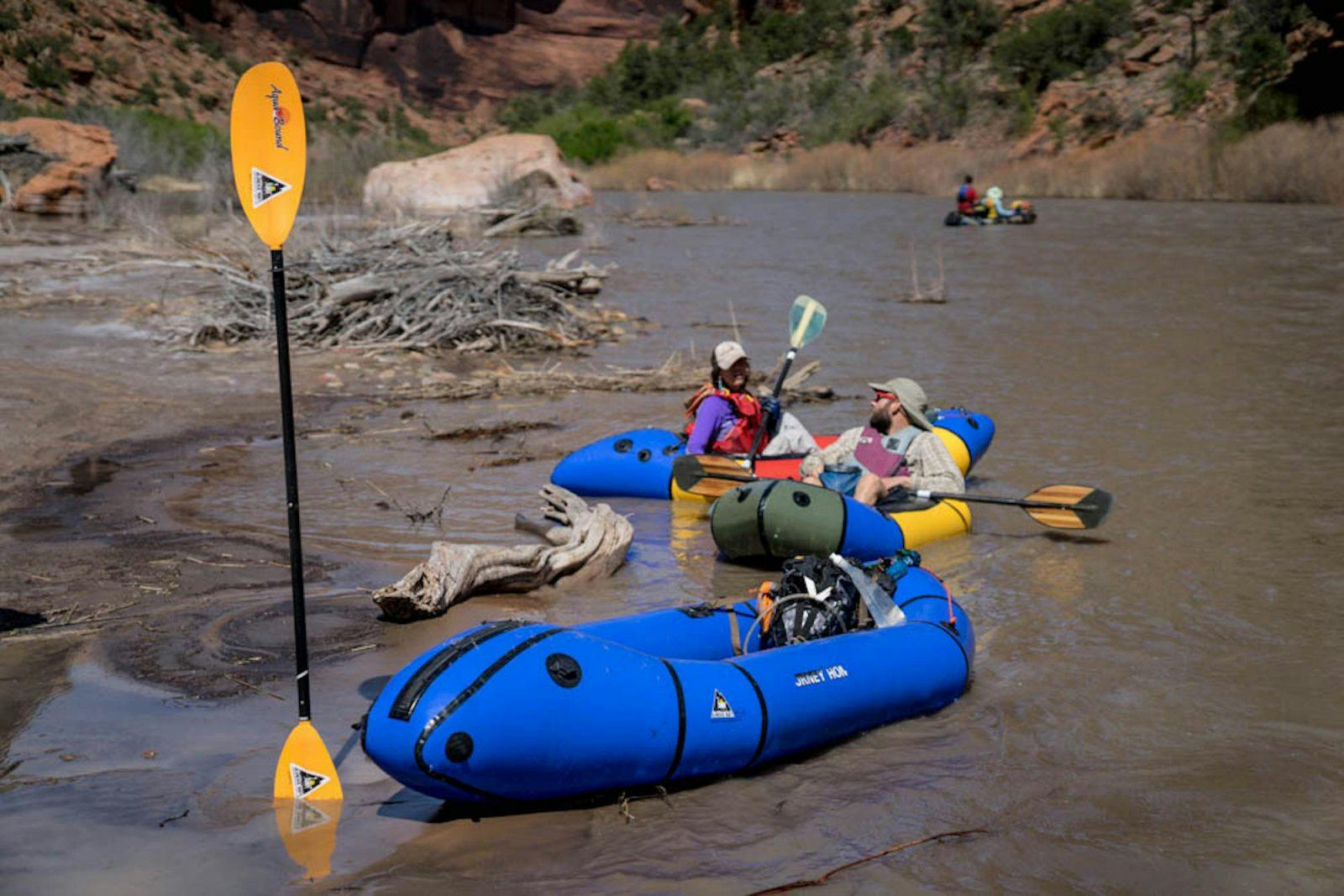 My boyfriend Steve (aka "Doom"), of course, with his excessive amounts of energy, somehow enticed me to climb two days of the trip. I really did enjoy ascending this neat tower at the put in called, "Psycho Tower," via a fun 5.9 that circumnavigates the formation. 
But, the second day, I couldn't muster the motivation to climb the chossy first ascent he chose above our first camp. I kept looking longingly at the gorgeous overhang we camped across the river from and my friends chatting and drinking wine down below.
A firm, "no," followed his request to do another first ascent that evening or the next few days, and I got to enjoy some down time.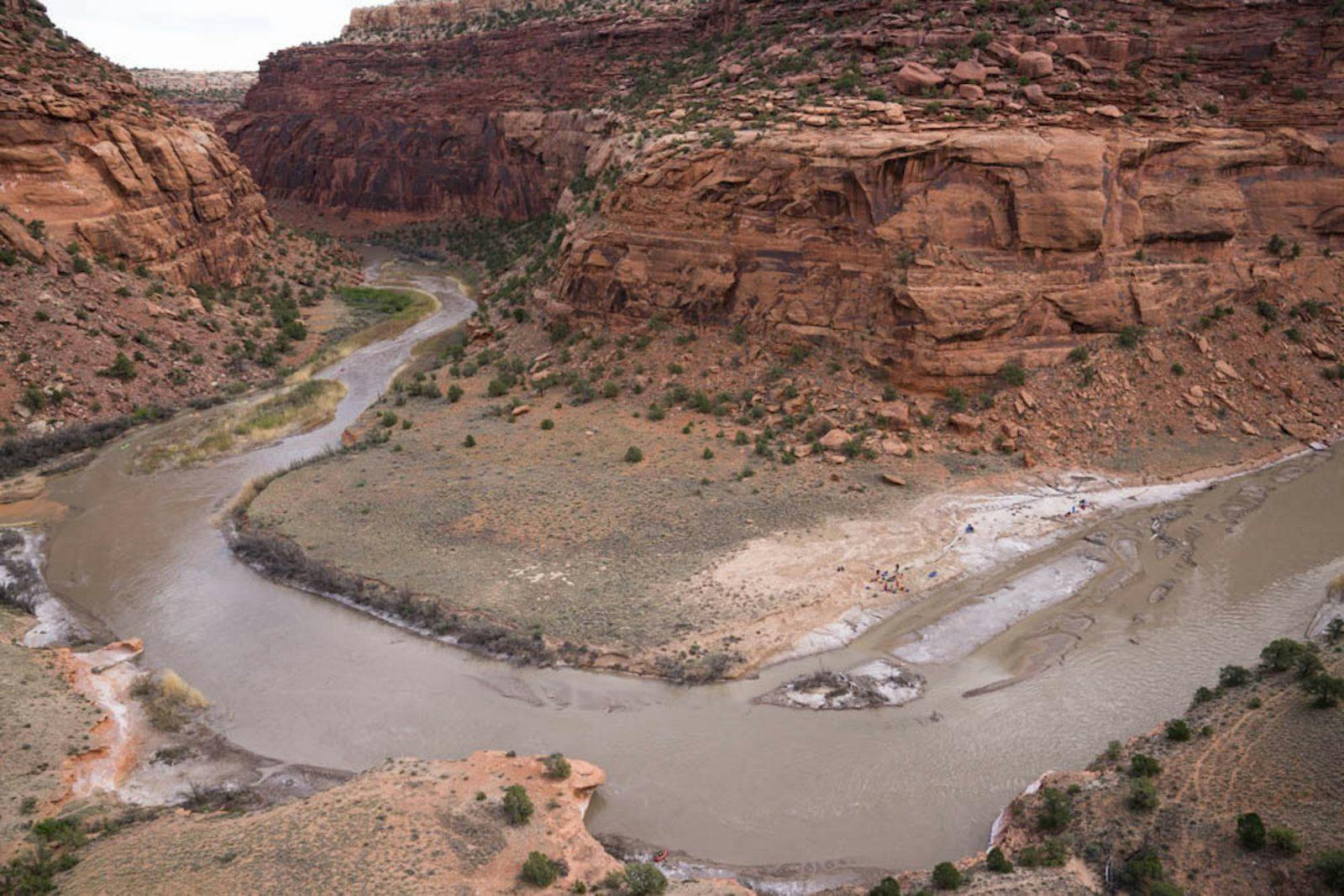 The Dolores River brought back my childhood love of running water and erased my bad memories.
And "Packrafting" now means listening to the calming white noise of water rushing over rocks, the soft plop of rain on water, the crackle of a fire on a beach. It means the smell of reeds, mud, and sometimes grease when I throw a bike on my boat for a bikerafting adventure.
I love linking landscapes with these little inflatable boats. And I love the camaraderie that it brings to my life. I have nothing to prove any longer. But, armed with my new inflatable toy, I have everything to enjoy.