February 6, 2018
Alpacka Raft Pro Team Athlete Spotlight - Dulkara Martig
From barefoot childhood wanderings to long-distance, multi-sport trips, Dulkara Martig was born into adventure
Throughout February we will be featuring our new 2018 Pro Athlete Team—Dulkara Martig, Steve "Doom" Fassbinder, Luc Mehl, and Mike Curiak. Each of these athletes boasts a wide spectrum of skills, from mountain biking to climbing to ultralight backcountry travel, and each of them has mastered packrafting and incorporated this activity into their multi-sport adventures. The three men on the team have been using packrafts since the early days of the company. Though a relative newcomer to packrafting since 2013, Martig already had a strong background in whitewater kayaking, and so quickly and expertly incorporated packrafting into her adventures. We'd like to welcome each of these badass athletes to our Pro Team. Stay tuned as we'll have a feature Q&A with a different person each week. If you haven't done so already, click here to sign up for our bi-monthly email to read these profiles, other stories, and to find out about new products and promotions (hint: we'll be announcing a surprise sale this month via email).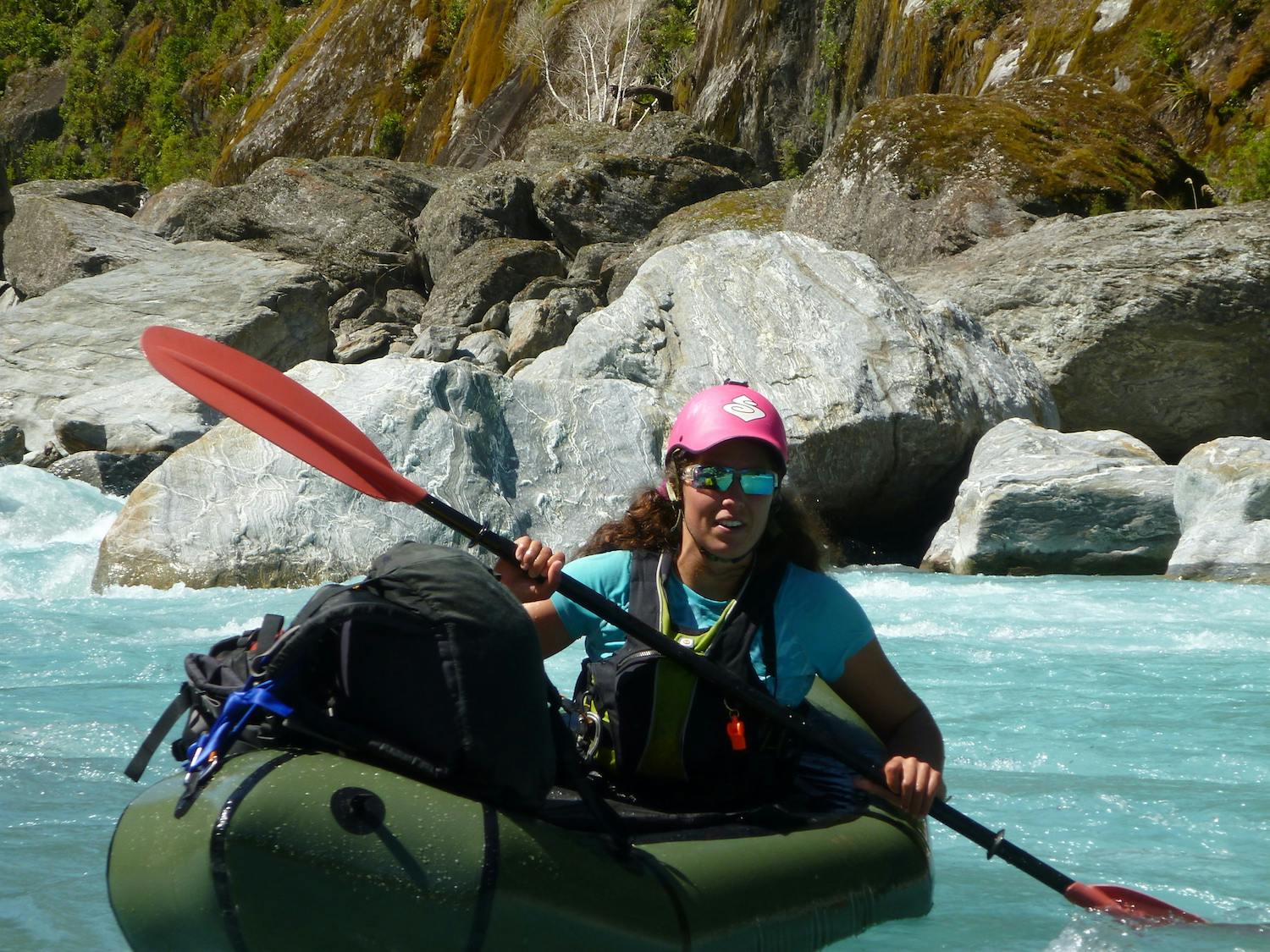 Dulkara Martig was born into adventure. Her parents met in Kandersteg, a small village in the Swiss Alps, where her "mum" worked at a guest house and her father as a mountain guide. They shared a love of nature and adventure, and until she was eight, the family lived in Mount Cook Village and a place called Roa (population 17) on the West Coast of the South Island. They didn't own a TV, and they spent their time outside.
"I was mostly barefoot, exploring the bush, playing in the creeks, swimming, and climbing trees," Martig explains. Later, after the family moved to Nelson, she got into whitewater and sea kayaking and longer hiking trips. And though her parents separated, Martig continued to adventure regularly with her father, as well as take outdoor education courses.
"Many schools in New Zealand have outdoor education as an official subject in high school, and that's where I started developing more technical outdoor skills," Martig says. "I learned things like basic rope work, how to use a compass and navigate with a TOPO map, roll a whitewater kayak, how to use an ice axe, and build a snow cave."
Nowadays, Martig travels the world hiking, packrafting, skiing, mountain biking, and, kayaking, climbing, and mountaineering. This past year, she's traversed the Southern Alps in New Zealand, spent ten days hiking and packrafting Fiordlands National Park, and has been to Alaska for two multi-sport expeditions. We recently chatted with Martig; check out our Q&A below.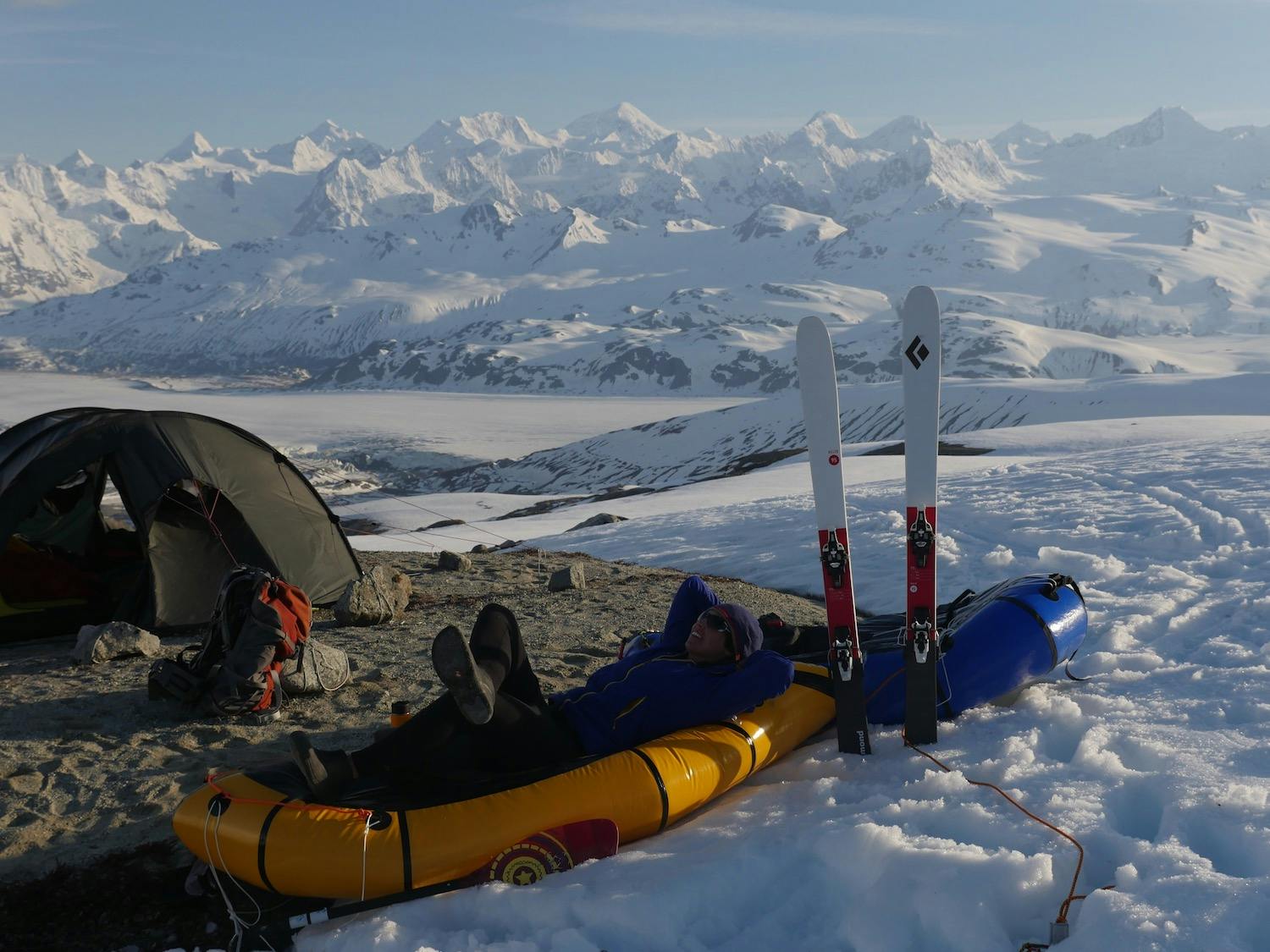 Alpacka Raft: What drives you to adventure
Dulkara Martig: My mum always encouraged me to follow my curiosities and not to focus on money too much. And my dad would always tell me, "you've gotta feed the soul, Dulkara. Make sure you always make time to feed the soul." There's one experience that sticks out in shaping the young adult I grew into. When I was 12, my mum went on a bike trip in Africa for six weeks. I stayed at home in Nelson during this time, more-or-less independently, though my mum's flatmate was around if I needed any help and my dad lived just an hour's drive away. I did my own shopping, cooking, and took care of myself. That experience triggered something in me, the realization that what I did in my life was up to me, and it gave me the confidence to look after myself.
At 18, I travelled through Vietnam, Thailand, and India with my mum and then spent a season working in a bar in Kandersteg, my dad's home village. I spent every spare minute scrambling in the mountains. I loved them so much that I cancelled plans to city-hop in Europe and bought a one-way ticket back to India. I flew into Delhi and then travelled overland to Nepal and spent three months on my own, hiking, mountain biking, and whitewater kayaking. Looking back I realize it was a bold move for an 18-year-old. My parents raised me to think for myself, make my own decisions.
AR: Who are some people who inspire you and why?
DM: I'm inspired by people whose eyes light up when they speak about what they do; and by ordinary people who go out and follow their passions in life, while simultaneously contributing to the world in a positive way. Steve Irwin and Sir Edmund Hillary inspired me when I was a teenager. They both had an infectious enthusiasm for what they did and they both made positive contributions to the world: Irwin for wildlife conservation and Hillary for outdoor expeditions and philanthropy in Nepal.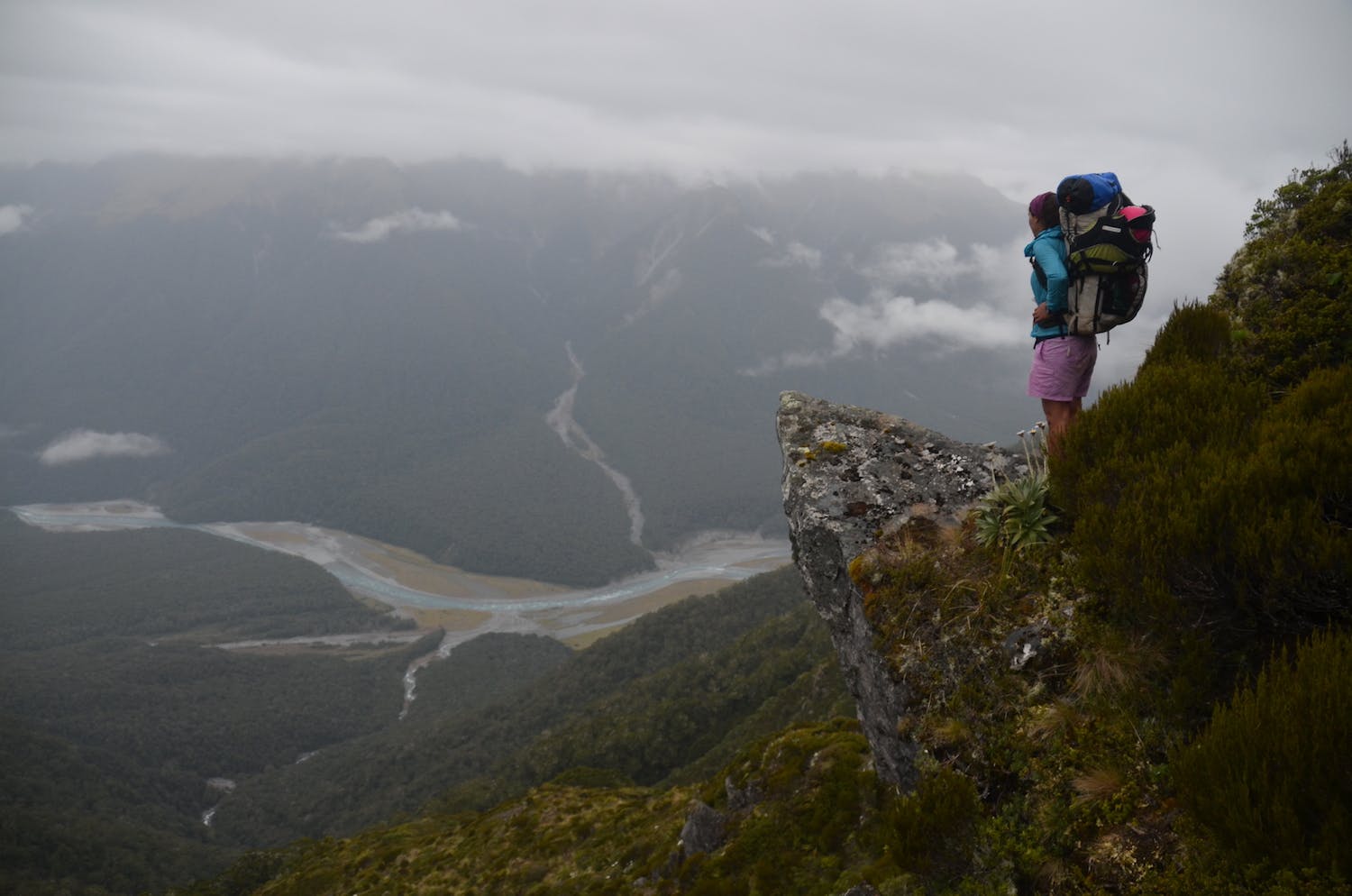 AR: As you get older, have your motivations to go on big adventures and travel changed at all? If so, in what ways?
DM: Now I appreciate returning to familiar, special places, particularly Nepal and Alaska, to peel back more layers, to connect more, to discover the intricacies of the culture and of nature. I also recognize the importance of closer connections with fewer people. For me adventure is closely linked to friendships with people. Over seven years I've experienced how great transient communities and friendships can be, but now I find myself prioritizing doing trips with people who are likely to stay a part of my life.
AR: How and when did you get into packrafting?
DM: Four years ago I was in the Kahurangi National Park in New Zealand with Oscar, my co-instructor from NOLS. We were on a trail looking down on the Anatoki River when Oscar told me about packrafting. He explained the modern-day packraft in a couple of sentences, and I was sold immediately. As soon as I got back to town I rang a store in Alaska and bought a packraft. Less than 48hrs later the father of one of my NOLS students had found space in his bag and brought it to NZ for me and I went on my first packrafting trip! A month later I bought a second packraft so I could bring friends out and try to convince everyone to start packrafting. Initially my biggest challenge was finding anyone to go packrafting with. Then, in January 2016, I arranged the first New Zealand Packrafting Meetup, and 30 packrafters from New Zealand and around the world came to Murchison for a few days. I made new friends and connections for life, including Australians Ben Weigl, who I've now adventured with across three continents and John McLaine, who joined us in the Gates of the Arctic National Park in August. Also Brad Meiklejohn, then president of the APA, who I met in 2015 when I went to Alaska for the first time. The community aspect of packrafting has been one of my favourite things.
AR: In what ways did packrafting shift your perception on the possibilities? How has it changed you as a person?
DM: When I started packrafting I had a background in intermediate-level whitewater kayaking and extensive experience on rugged hiking expeditions. I was able to jump immediately into semi-technical, remote alpine river trips. With each trip I did, the more my eyes opened to the possibilities packrafting offered. For me a packraft is ultimate freedom. I started looking at maps with new eyes. Routes that had seemed inaccessible, impractical, or obscure suddenly made perfect sense. I could also cover much larger distances in any given timeframe. I love the creativity of planning trips and the exploration factor, how packrafting lends itself well to combining with different sports like skiing or mountaineering.
AR: What next?
DM: I'm making a conscious effort to reconnect with my community back in New Zealand and to spend more time in one place in between longer adventures. I've just started teaching Outdoor Education at a high school in New Zealand. I get to teach lots of cool stuff – navigation and hiking, whitewater kayaking, mountain biking, rock climbing, and mountaineering. I would love to introduce packrafting into the program. At the start of March, I'll be competing in the world's biggest expedition adventure race, Godzone. One hundred teams of four will be racing for 10 consecutive days through the wilderness in Fiordland. The race includes packrafting. And my next longer packrafting mission is in April, a two-week  trip in the Kimberley, Western Australia, with Ben, Brad and a couple of others. And some of the oldest rock art in the world!
AR: Is there anything I'm not asking that you want to share with me?
DM: I had two nicknames in high school: Nature Girl and Ducky. It's true. But seriously, something that I've discovered is really important to me and which I encourage my students to discover for themselves, is finding a meaningful sense of place, of home, of belonging in the natural environment. When you love a place, you're more likely to protect it. It's not all about the adventure. If you allow yourself to move slowly but deliberately through the natural world, you see different things, your eyes are opened to new perspectives.