June 1, 2017
Floating The Border - How Trump's Wall Might Affect the Rio Grande & Communities Around It
Packrafting the Rio Grande to Discover the Consequences of the Border Wall
In January 2017, Richard Forbes, Peter Levin, Robby Dohrn, and Gus Griffin floated along the Rio Grande for 11 days as the narrative backbone for an environmental documentary. The Lower Canyons of the Rio Grande, just downstream from Big Bend National Park, is designated as a Wild and Scenic River and is one of the most remote places in the Lower 48.
The Rio Grande begins in Colorado as a small mountain stream, in the heart of the San Luis Mountains.  Over the next 1,885 miles, the Rio Grande works its way south and east to the Gulf of Mexico, through forests and cities, between mountains and canyon walls.  By the time it reaches Texas, the river has three main roles: river ecosystem, water source for humans, and international border.
The upcoming documentary, tentatively titled "Splitting the Land", explores the Rio Grande and surrounding borderlands through an expedition, and incorporates interviews with devoted locals and activists.  While the film was motivated by Trump's impending border wall, the filmmakers realized that the wall is only the latest threat to a vulnerable region already struggling with the issues of invasive species, erratic water flows and climate change.  Forbes and Levin interviewed five people whose lives are "intimately involved with the river", from river guides to park rangers.  Through their trip and interviews, they realized that, despite the potential crises, the river is still an incredible haven for both people and wildlife.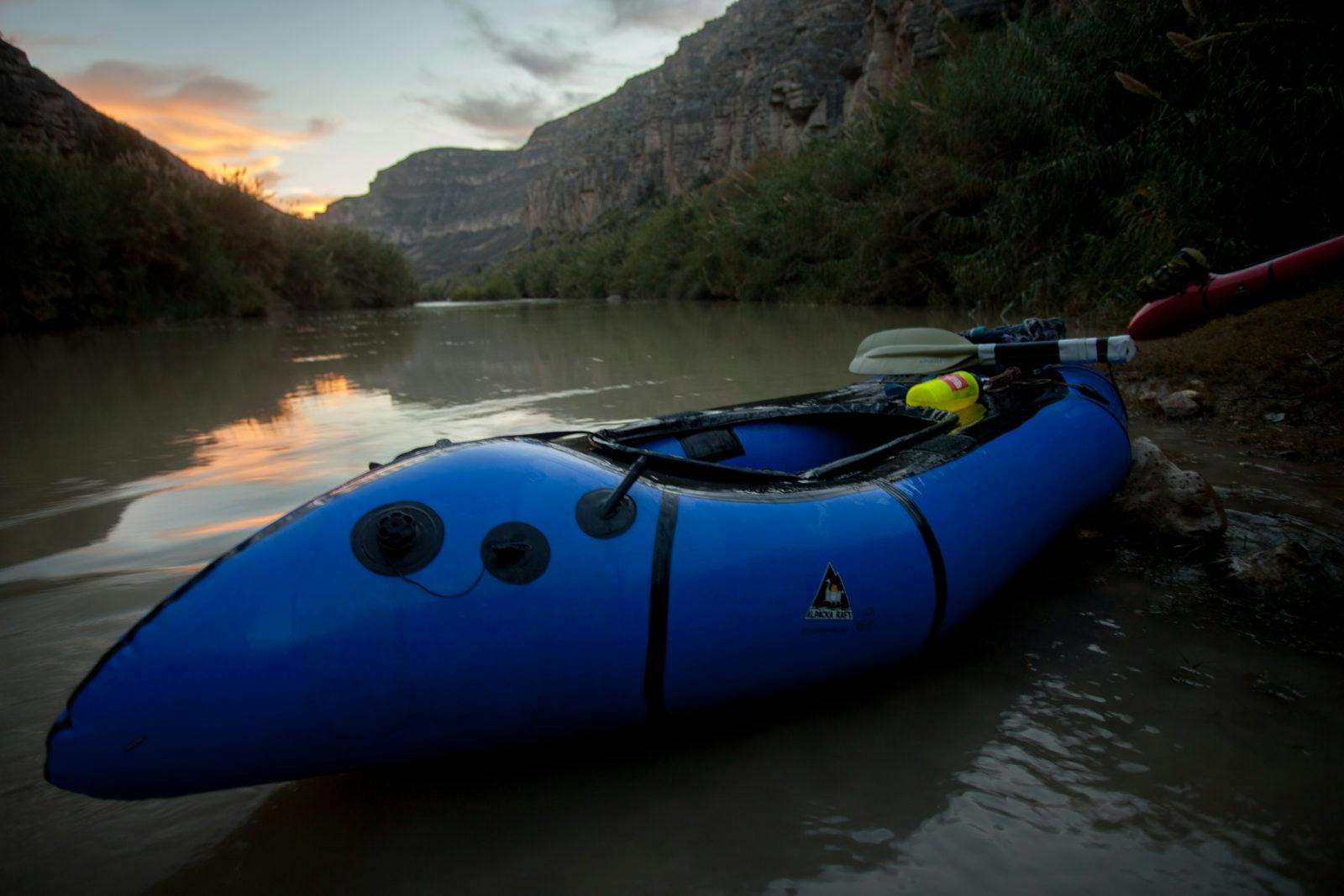 Forbes studied ecology and journalism at Colorado College, and recently moved to Seattle, WA where he's splitting his time between producing this film, climbing, and making enough money to live on.
Levin studied the American Southwest at Colorado College and wrote his thesis on the complex relationship between humans and rivers, specifically addressing the American Santa Fe River and Australian Wimmera River. He's lived in Costa Rica and Latin America for six months, and spent two months in Spain. "Richard and I've wanted to work on a conservation project for years, and finally we're doing it," he stated.
Griffin and Dohrn both studied ecology at Colorado College. Griffin, after several months working his way south from Mexico, is currently working in Chile at the Parque Patagonica.  Dohrn now lives and works on the Olympic Peninsula, monitoring the Lower Elwha River after the dam removal (documented in the film DamNation).  Dohrn came up with the idea to visit the Lower Canyons.
Check out their trailer, and visit their Floating the Border website for more information. And a quick update on the border wall – there still isn't any funding, but regardless, the federal government has chosen 20 finalists from the April bidding process to begin building prototypes in San Diego.