Switching From Packrafts to PPE
Alpacka Raft helps the community by making hospital gowns in times of need.
Alpacka Raft has recently switched from packrafts to Personal Protection Equipment (PPE) during the pandemic. Since all of our packrafts are manufactured in our Mancos, Colorado shop, we have been able to use our equipment and amazing team of craftsmen and women to help our community during this pandemic.
Alpacka Raft has been working with representatives at Mercy Regional Hospital in Durango, CO, San Juan Regional Health Center in Farmington, NM, the MakerLab at the Powerhouse Science Center in Durango, and several other local sewers and small area businesses to make medical gowns for medical staff in the local community.
Before Alpacka Raft started making PPE, the MakerLab performed several rounds of research and development work with housewrap materials to manufacture reusable gowns and hoods for hospital use. Working with local sewers and small businesses in the area, they were able to deliver a number of functional gowns and hoods to the hospitals, which are critical for protecting medical staff.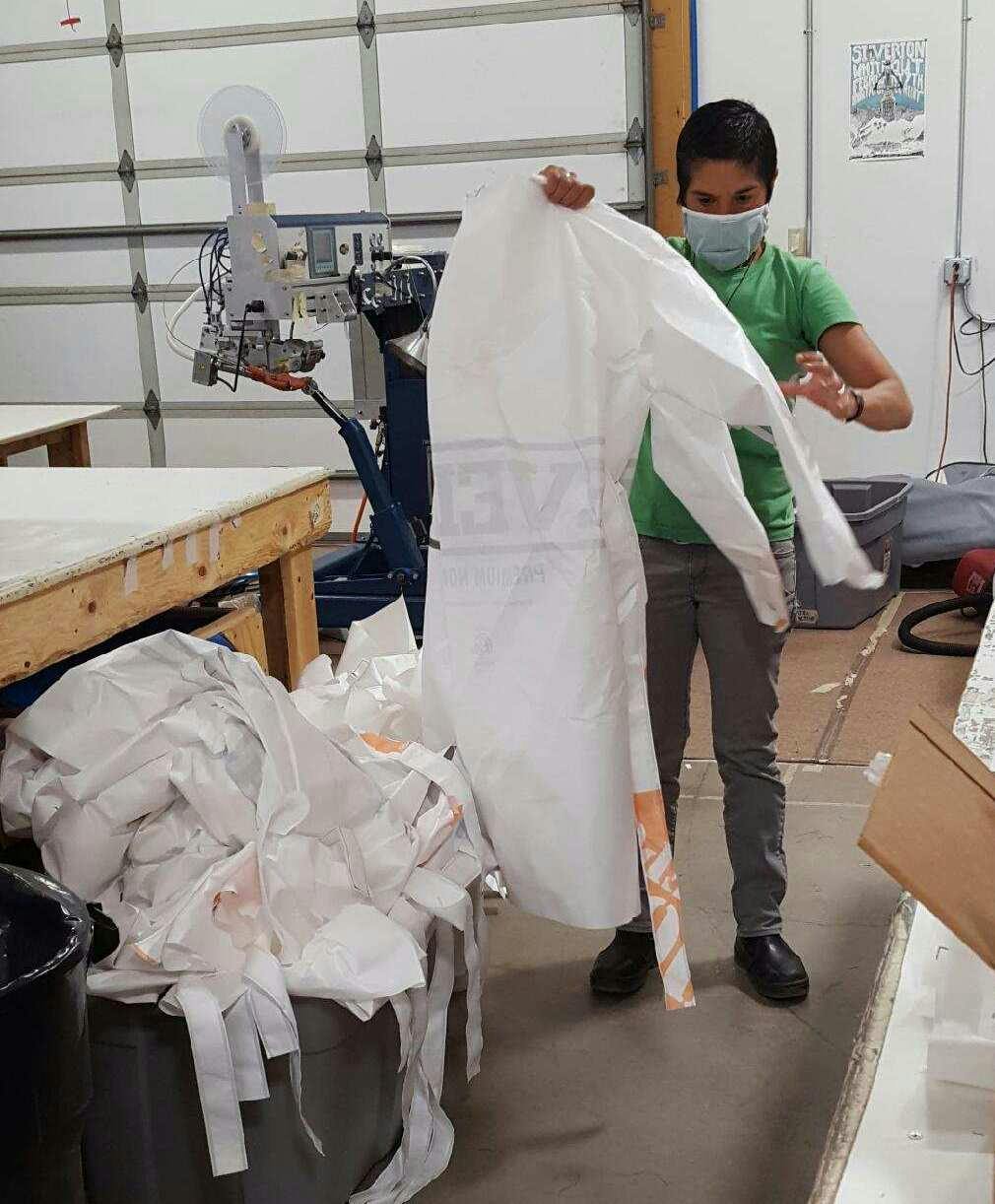 Alpacka Raft came into the picture as a partner providing cut and sew services to manufacture gowns in much higher volumes with our automated cutting machine and our team of industrial production sewers. 
In early April, San Juan Regional Medical Center delivered 4,000+ yards of housewrap material for this project. Alpacka Raft has been donating hours of labor from each team member of our sewing and cutting teams. Our sewing team includes Regina Bilbrey, Armida Huerta, Rogelio Gutierrez, Sheri Tingey, and John. Dustin Brown and Dustin Partridge are also taking the lead on the automated cutting machine.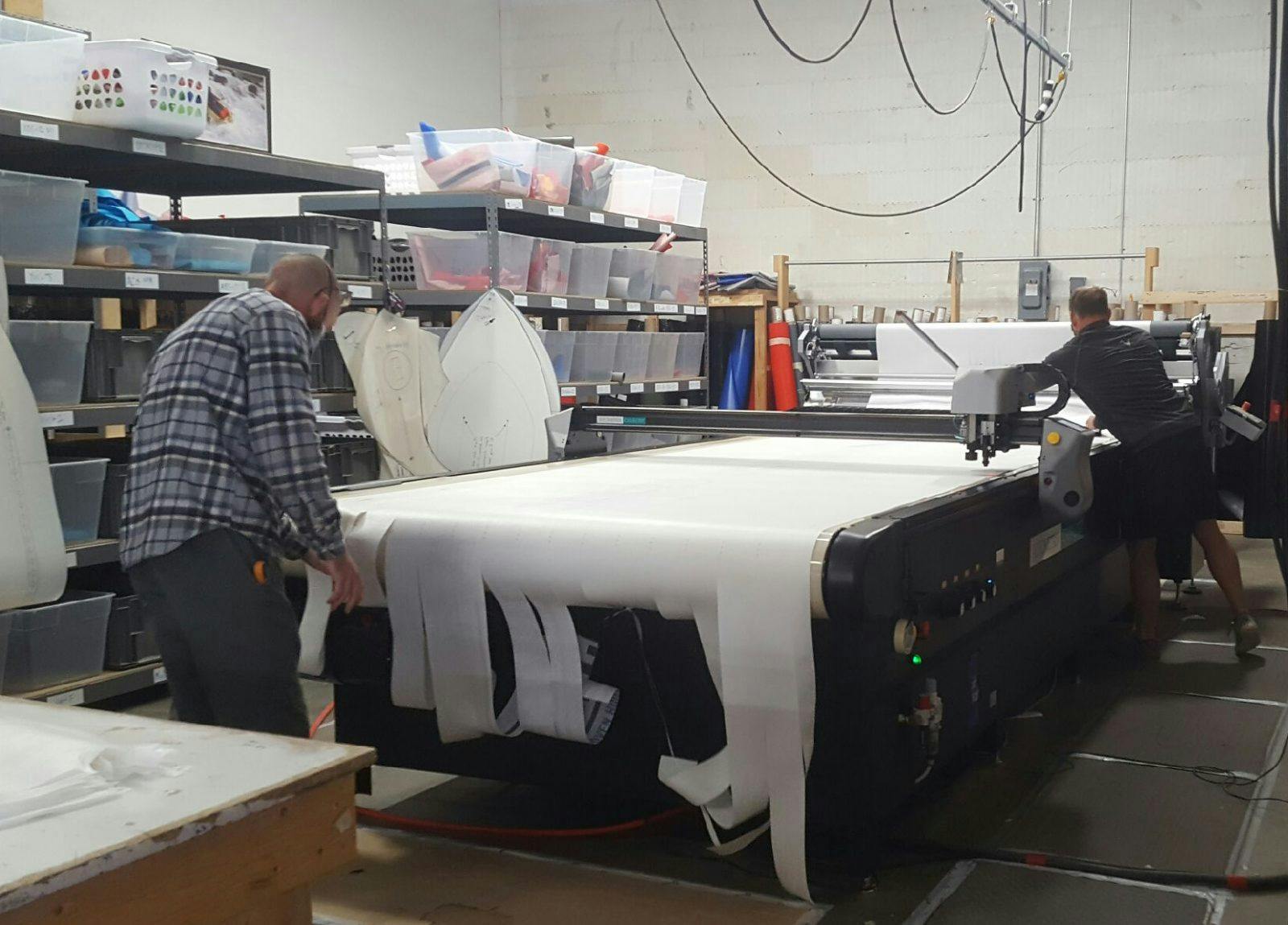 Over the next several weeks we will be manufacturing several thousand medical gowns, as well as donating cutting machine time to produce cut patterns for all of the MakerLab sewing needs.
Alpacka Raft has also provided isolation work spaces for each sewer, so they don't have to risk exposure to others during the stay at home order.
Looking for more information on this project?
Local news station, KSUT recently did a radio interview with Thor Tingey, as well as Osprey Packs about our community PPE efforts with the MakerLab at the Powerhouse Science Center to help out during the pandemic.

Still have questions? Feel free to reach out.