Helen's Story
Follow her journey on the first bikerafting instructional course in New Zealand through Packrafting Queenstown.
Story, Photos and Film by: 
Deane Parker of Deane Parker Adventure Channel. 
Bikerafting for me was my introduction to Packrafting, I'd paddled a packraft for about 4 hours prior to loading a bike on a boat above a technical grade 3 run that was part of the expedition which made the short film 'Waiau Toa Odyssey'. 
Nearly 4 years later it seems crazy that there were folk out there that wanted to learn how to participate in this niche genre of Packrafting.  But that's what was happening as good friend Muel and I drove south to Queenstown to meet the owner of Packrafting Queenstown, Huw Miles, for the first ever (in NZ) bikerafting instructional course. 
I had never met Helen but we had exchanged messages, with her after some advice. Helen lives in a little settlement called Bealey Spur very close to the alpine village of Arthur's Pass on the main divide of the South Island. Helen works for the Department of Conservation at their visitors centre there. 
Helens journey into bikerafting started when Helen and her husband discovered a book by Roman Dial and contemplated how many of their backcountry trips could be morphed into boating trips. Unfortunately before this plan could be actioned Helen's husband passed away.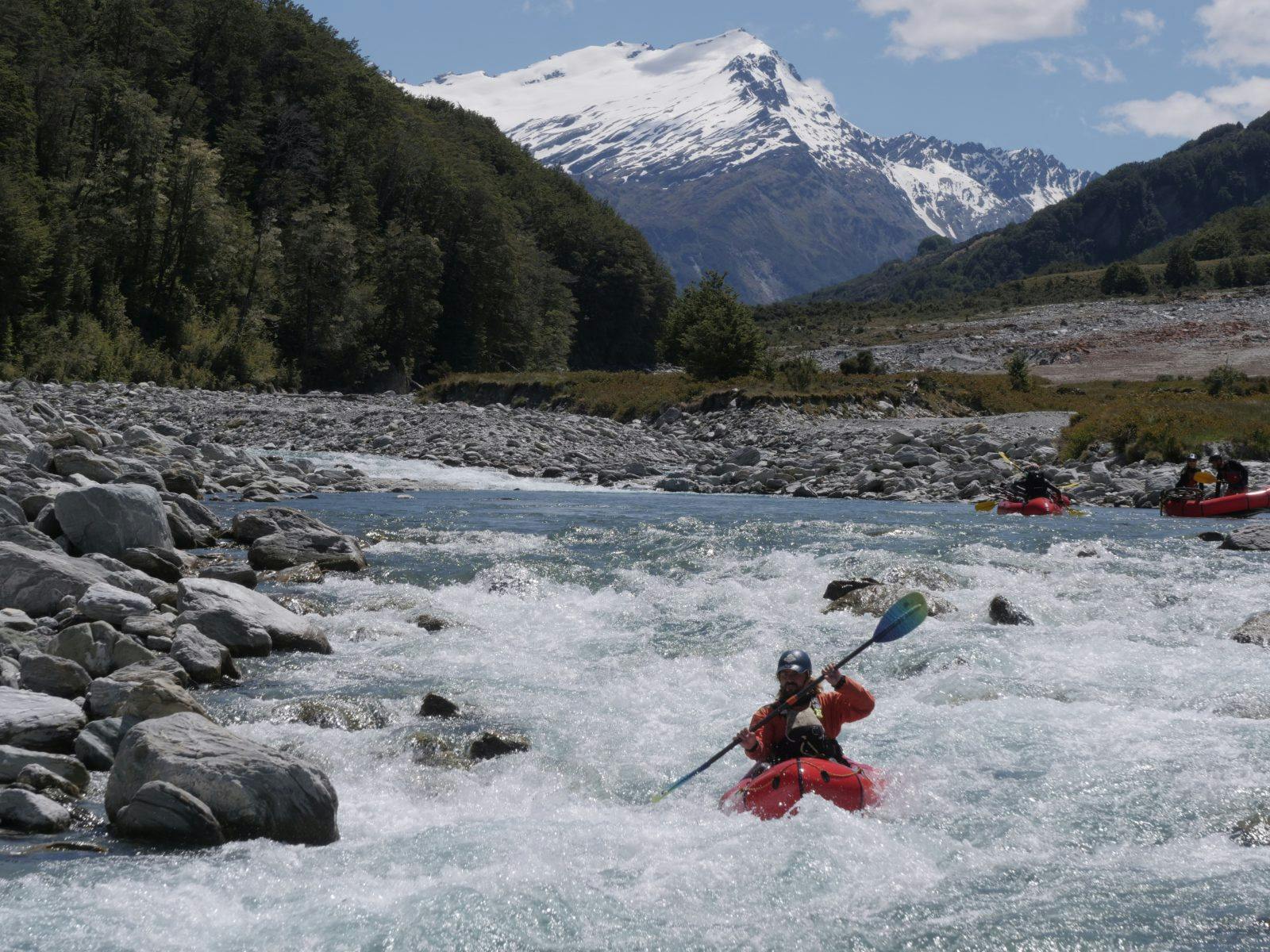 For a time the idea of packrafting wilted until a friend invited Helen to Colorado where she purchased a boat from Alpacka Raft and returned to NZ with it. The brand new boat gathered dust in the garage until another invite to the States for some packrafting in Idaho. Maybe crazy or dodgy friends but Helens first experience packrafting was on the main and middle Salmon. Obviously carnage ensued and almost finished Helen's journey before it really got started. 
Upon returning to NZ, and noticing a post about the first packrafting meet organised by Alpacka Raft ambassador Dulkara Martig. This ideal learning environment grew Helen's confidence but a niggly arthritic knee put paid to her plans for multi day hike to boat trips.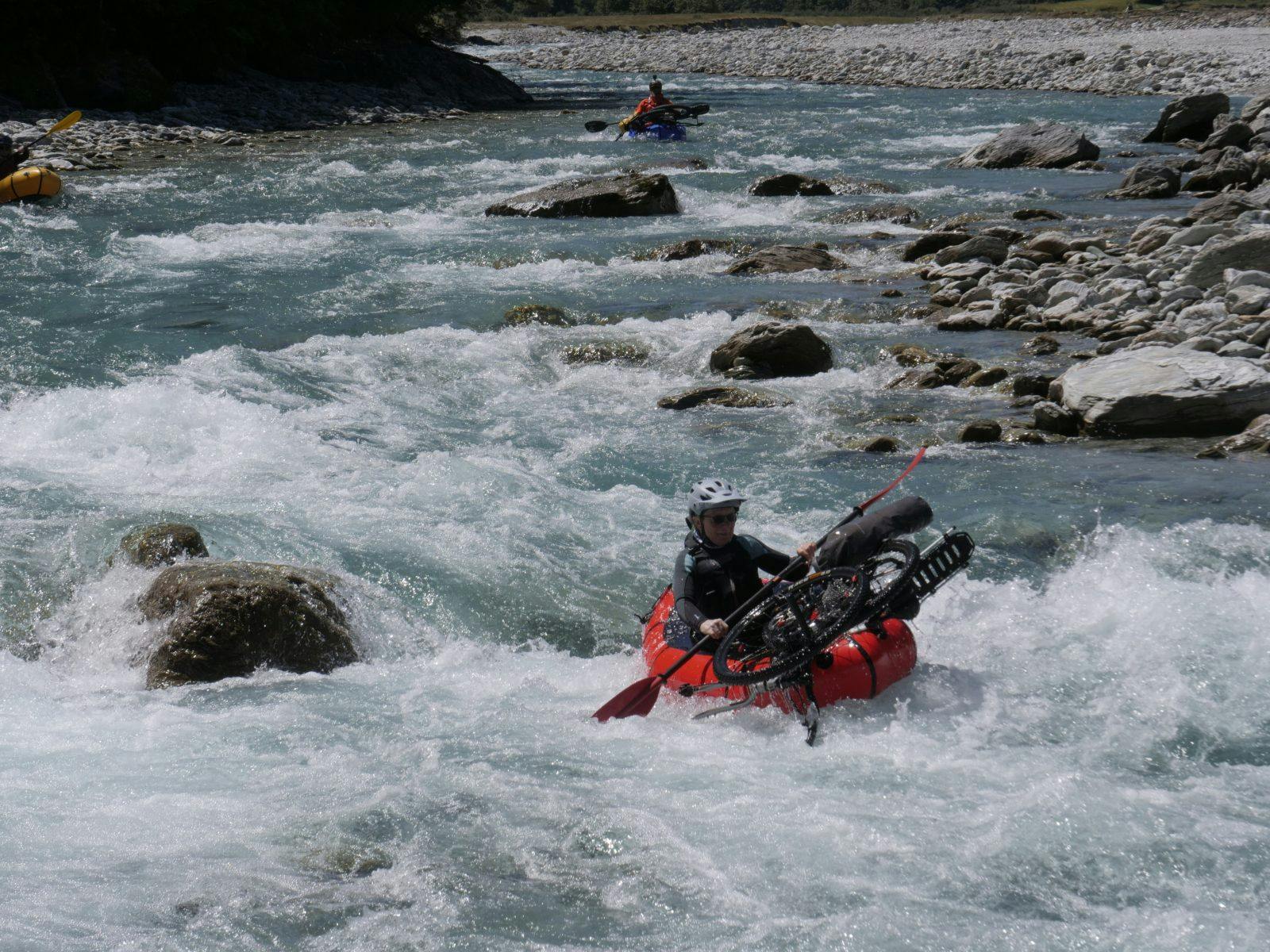 Having seen some online videos about bikerafting, and biking being more comfortable on the joints Helen was called to action by the promotional video for the bikerafting course with Packrafting Queenstown. She was the first person to book on the course. 
Watch the film to see how Helen got on. To summarize though, Helen is one of the most courageous and inspiring people I've met in some time. Not scared at all of mixing it with folk at least half her age on the bike and on the packraft. We gave the participants the choice on the second day to leave the bikes behind, Helen was the first to agree to continue with the bikerafting and successfully negotiated all the rapids encountered. 
Be like Helen, don't be the old dog, learn new tricks.