Packrafting Lake Clark National Park
as a Hydrologist for the National Park Service
Story by: Sam Carter
After months of uncertainty due to COVID-19, I finally made it up to southwest Alaska in June of 2020.  I was privileged enough to get a job with the National Park Service, working as a Hydrologist for SWAN (the Southwest Alaskan Network of national parks and preserves), which includes the Alagnak National Wild River, Aniakchak National Monument and Preserve, Katmai National Park and Preserve, Kenai Fjords National Park, and Lake Clark National Park and Preserve.  These nationally protected lands are some of the most remote and breathtaking wild spaces in the world.  I was ecstatic to have acquired a dream job, but also to be able to experience true wilderness for once in my life—a land that is literally only accessible by boat and bush plane.  I would be primarily working in Lake Clark and Katmai National Parks. If Alaska were a textbook, Lake Clark would be on the cover. It's littered with sprawling turquoise glacial lakes, more than 6,000 miles of rivers, and jaw dropping fall colors.  Katmai National Park is famous for having one of the world's highest density brown bear populations, while also boasting beautiful freshwater lakes and eerie volcanic landscapes with ash smothering the landscape from the famous 1912 volcanic eruption of Mt. Katmai.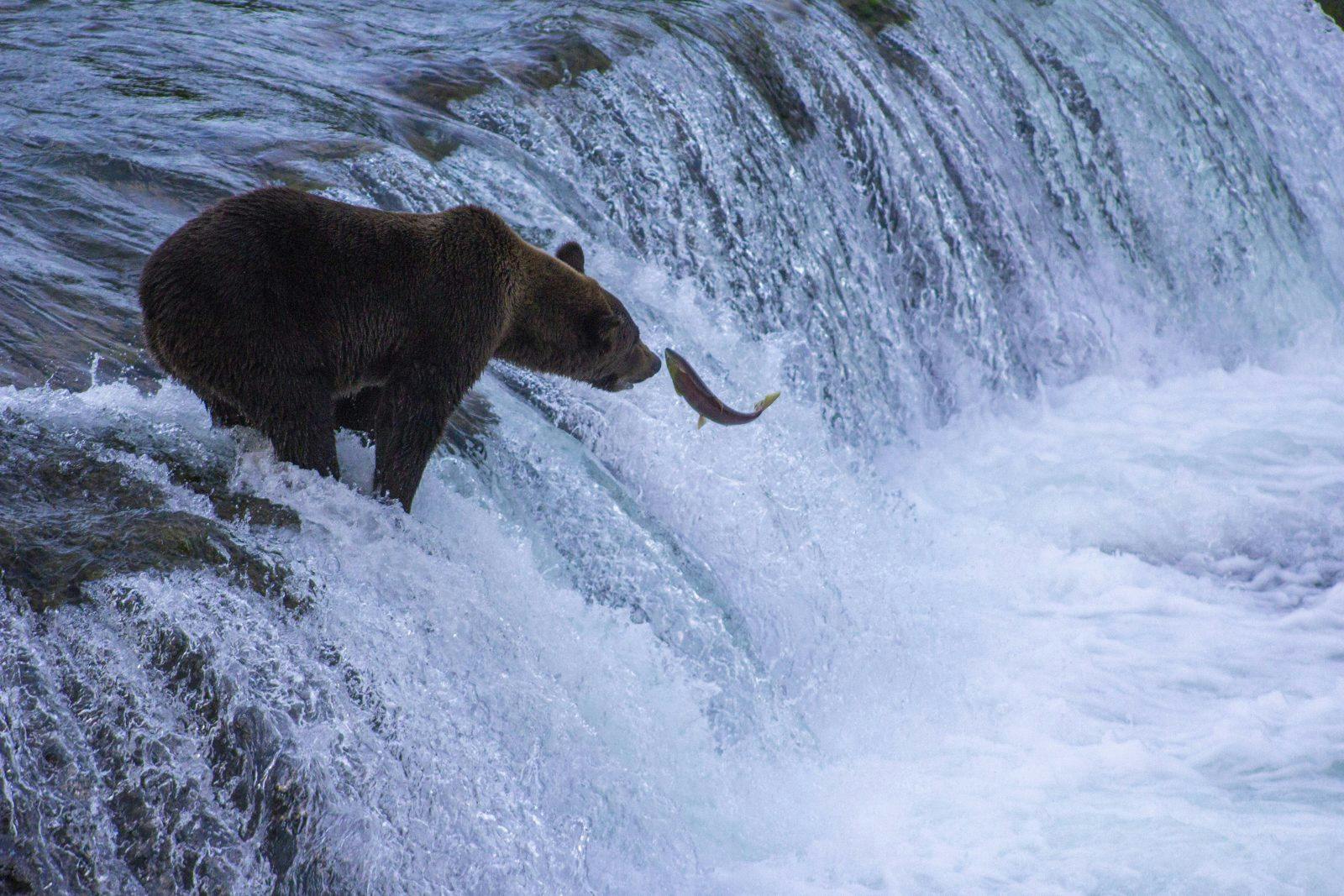 The day before flying out to the "bush", I splurged and bought a brand new Alpacka Raft Expedition packraft.  I was going to be living in Port Alsworth, the only town in Lake Clark National Park.  There are no restaurants or grocery stores in this town of 150 people (you must fly your food in from Anchorage), but there IS packrafting.  While there are nearly no trails in Lake Clark National Park, there is one from town that gives you access to the Tanalian Falls.  Below the falls is the Tanalian River, an approximately 4 mile stretch of river draining Kontrashibuna Lake and feeding into Lake Clark, with consistent class 2 rapids and a few class 3.  The proximity to town makes it an easy after-work packraft.  After the Tanalian spits you out into Lake Clark, you can soak up the panoramic views of prominent peaks jutting up from glacial lakes as far as the eye can see.  There is also phenomenal fishing all around.  If you're lucky, the wind will blow you back towards town.  Otherwise, a short hike on the runway (ie. the longest road in town) will get you back home.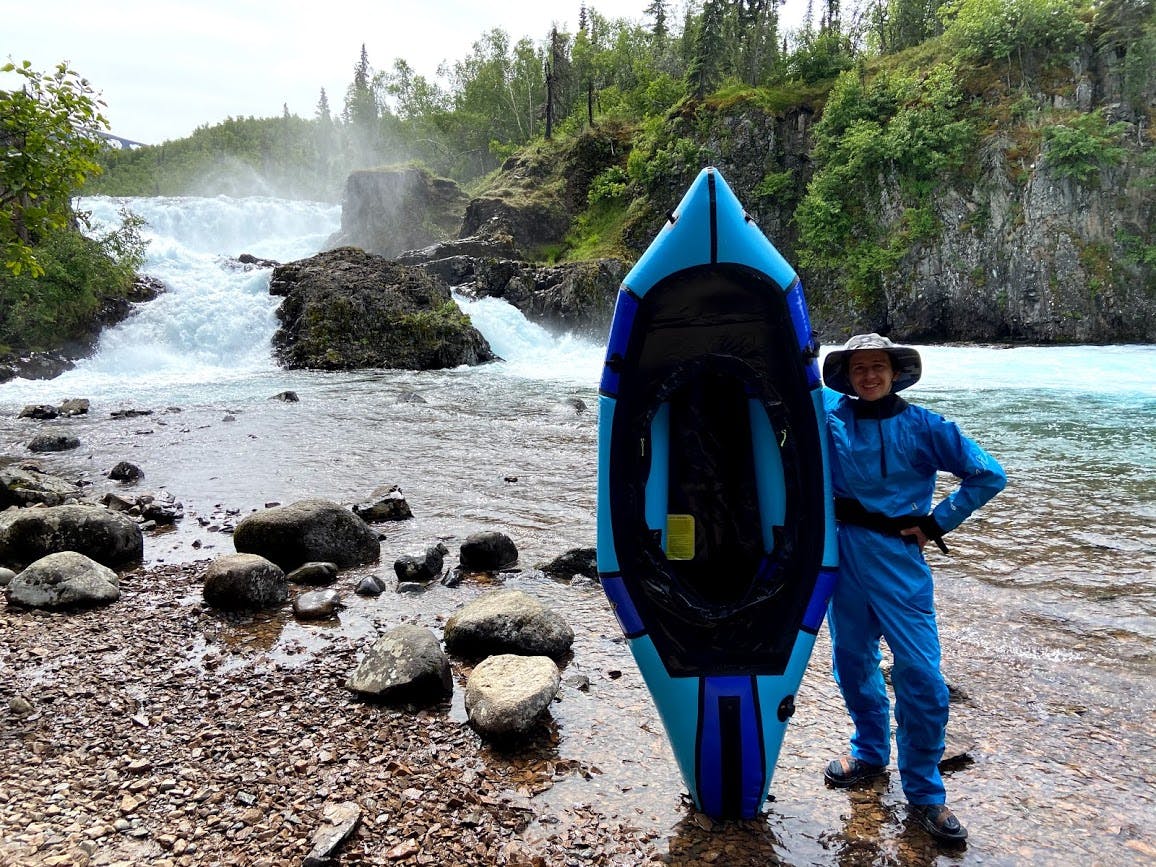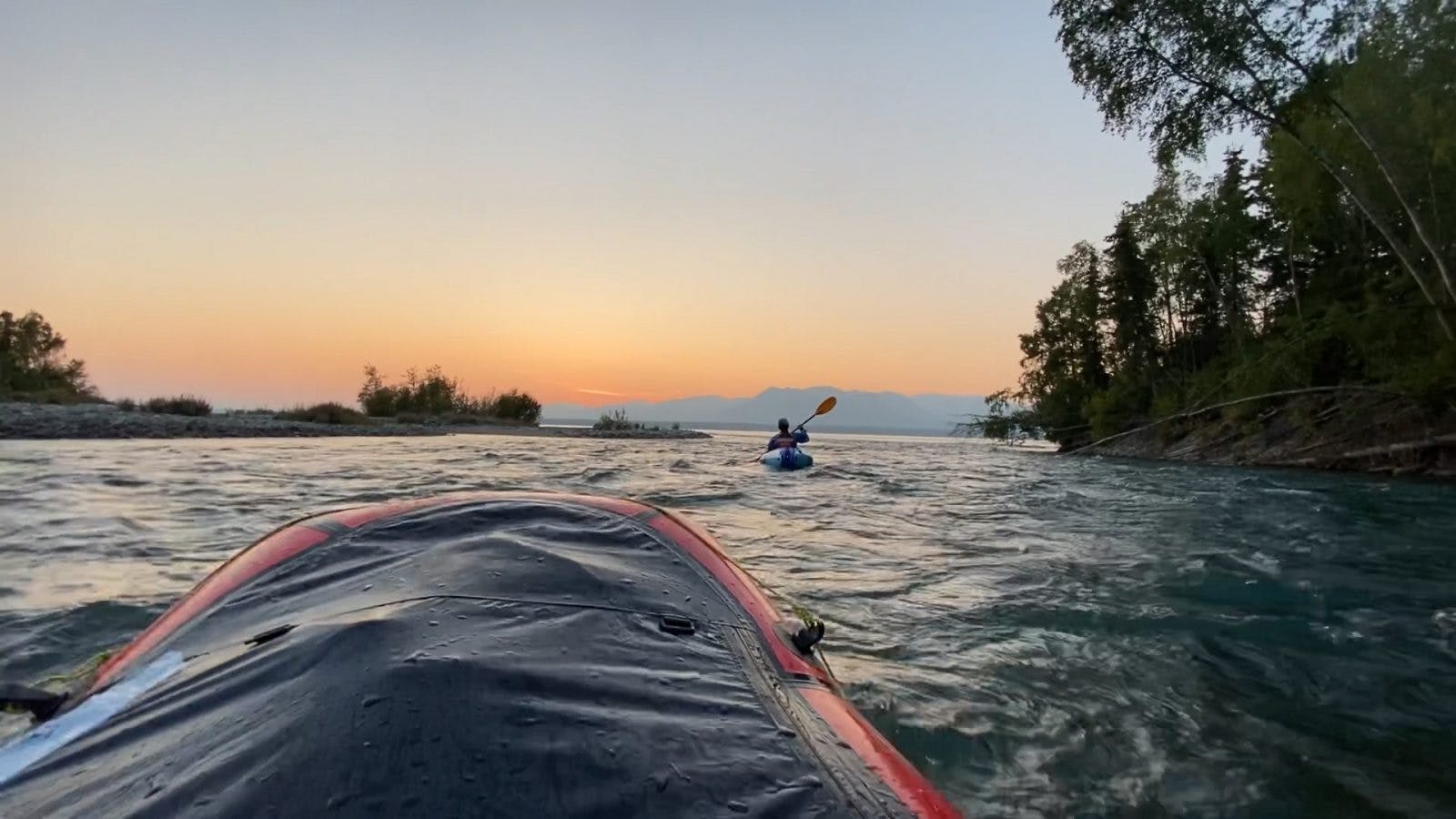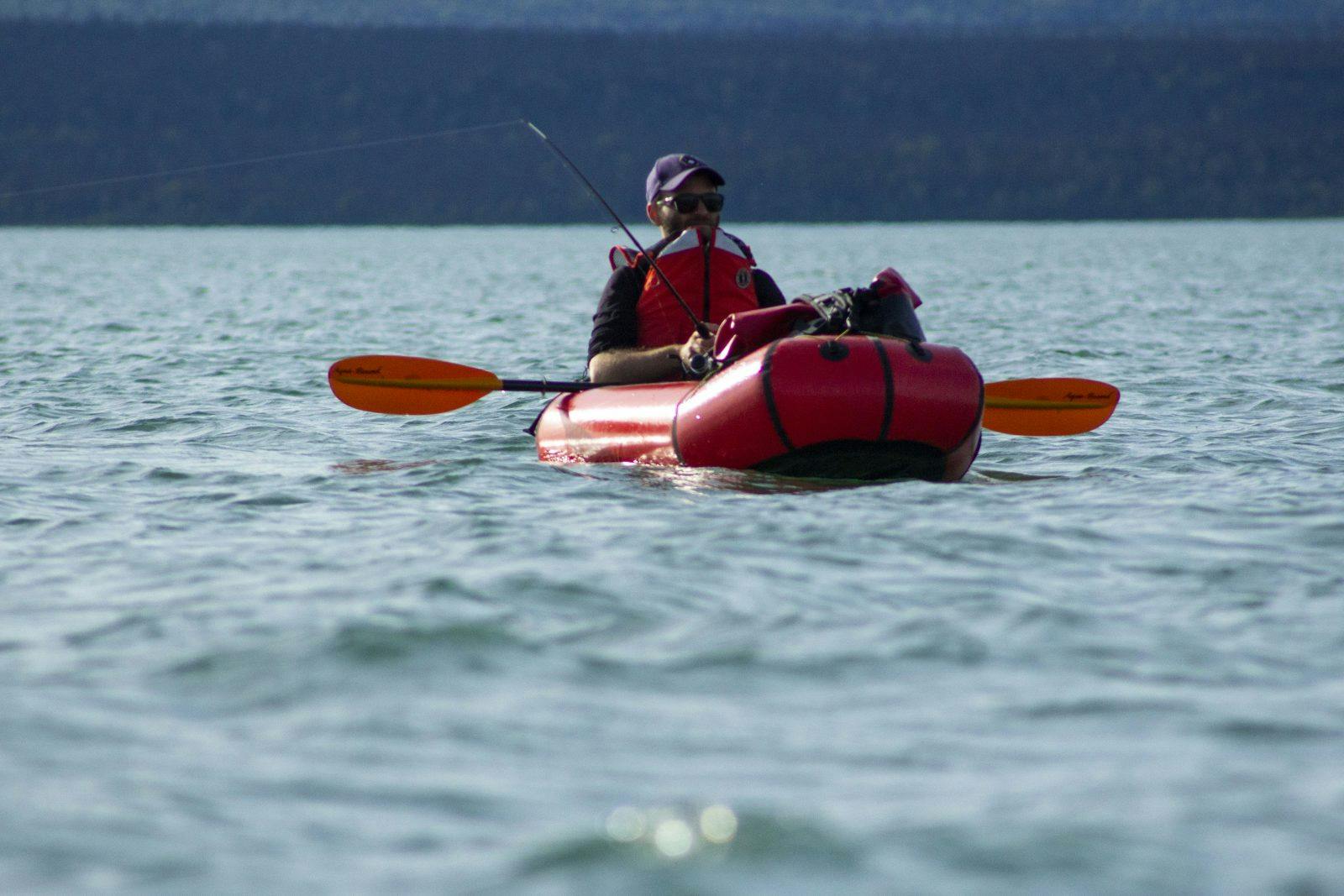 This region is part of the Bristol Bay watershed, the largest sockeye salmon fishery in the world.  Every river, from 20 cfs to 20,000 cfs is filled with thousands of salmon during the right time in the summer.  As the sockeye salmon migrate upriver from the ocean to the precise spot they were born, they change from silver to a bright cherry red color and their heads turn dark green.  As I was jet-boating up the nearby Tazimina River, I thought to myself "This could be featured in National Geographic".  Crystal clear, turquoise waters were teeming with tens of thousands of bright red salmon swimming together in coordination.  In Katmai National Park, you can watch brown bears "snorkel" for salmon from above.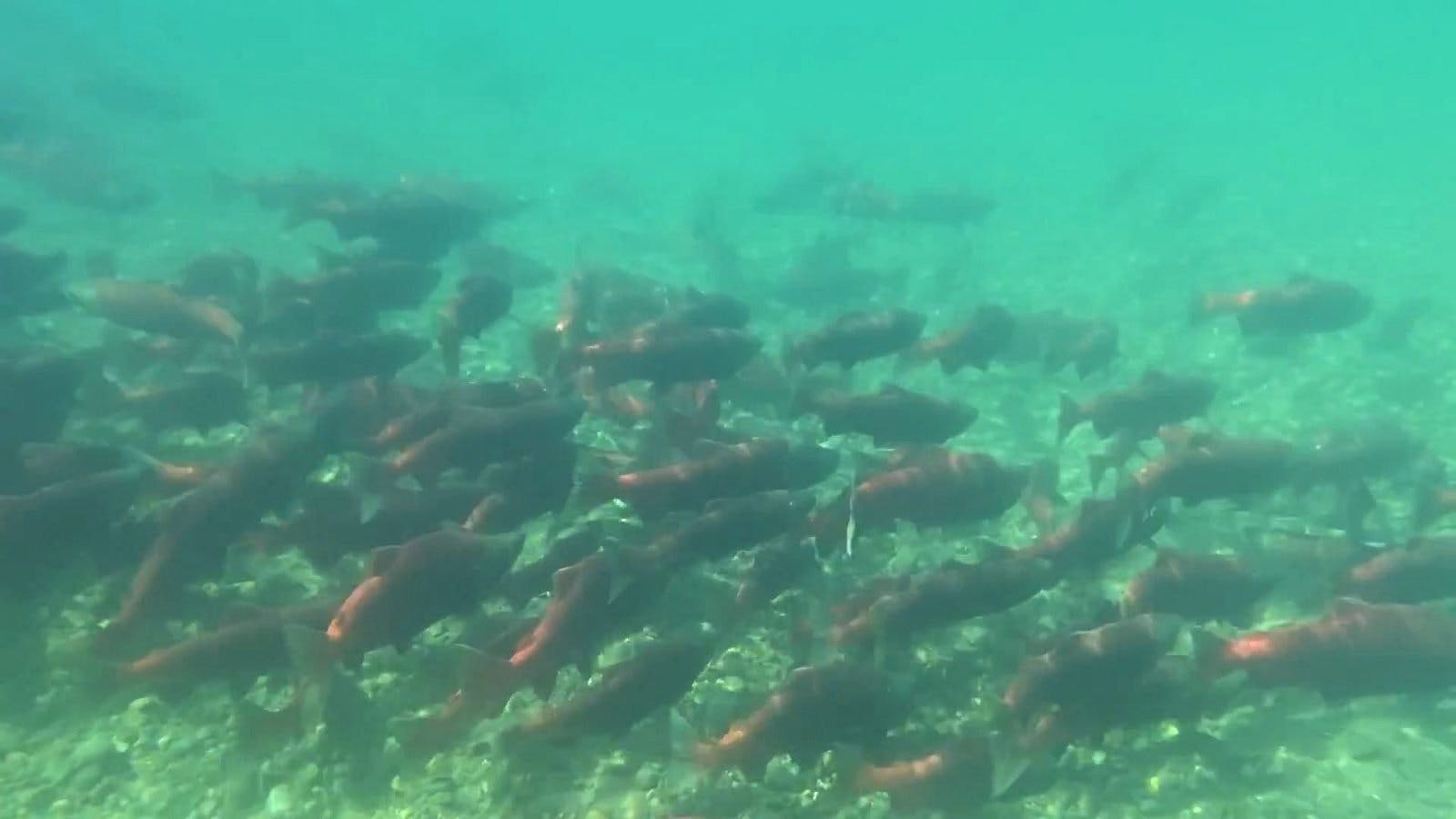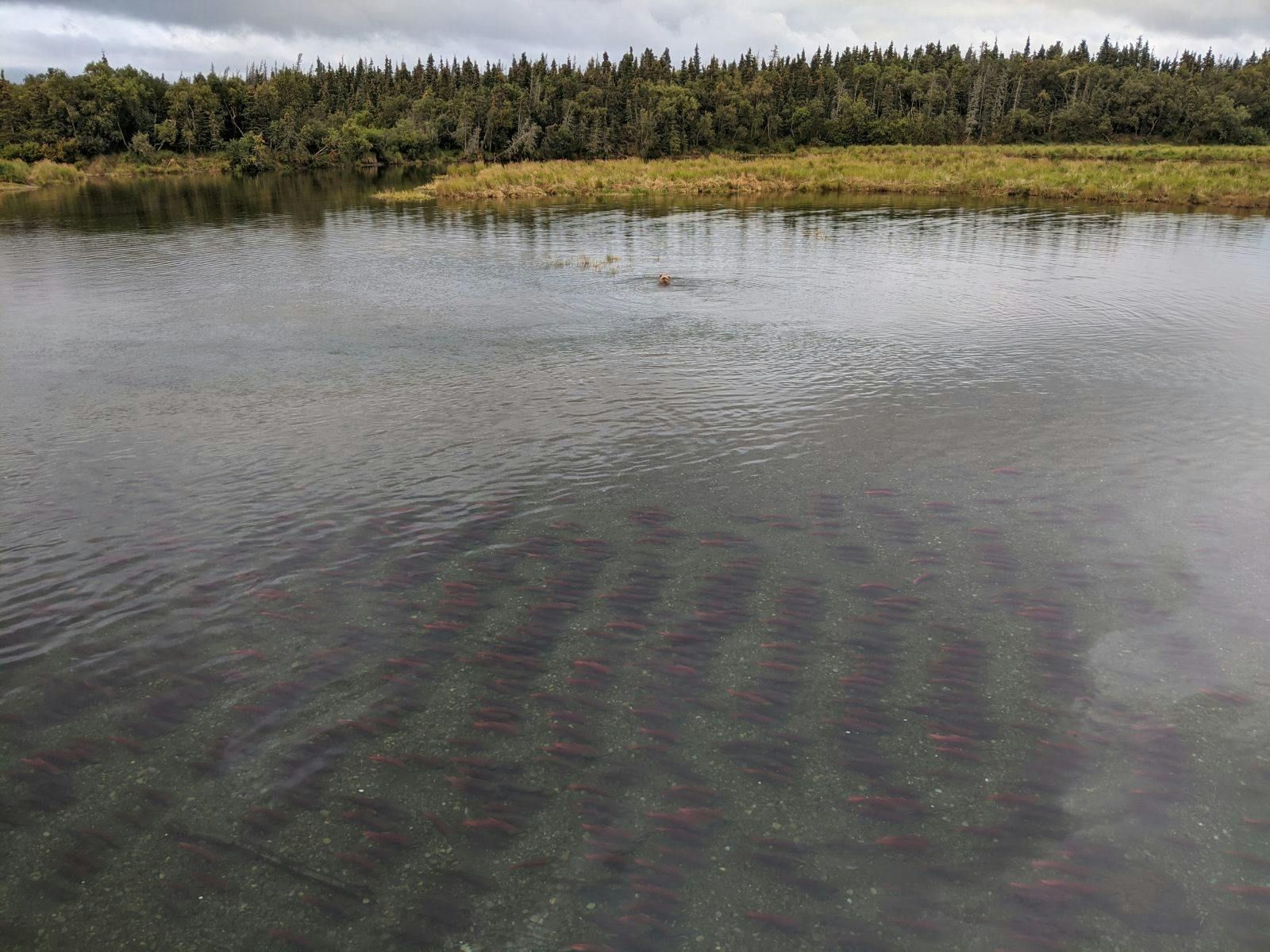 Working with the fish biologists of Lake Clark, we maintained river temperature data and sediment temperature data (where the salmon lay their eggs) to monitor trends in temperature change in salmon habitat.  As there are very little roads in this region of Alaska, every one of these rivers and streams had to be accessed by boat (usually motorized) to install and monitor these data loggers.  One day, we were able to install a temperature logger on the Tanalian River, easiest accessible by packraft.  My dream had come true, a day where I could packraft for work—no complaining here!  Paul Gabriel, the lead Hydrologist, and I set out to find an ideal location for this temperature logger, shallow enough to access for future maintenance, but deep enough to be covered by water year-round.  All in all, it was a pretty spectacular "commute to work".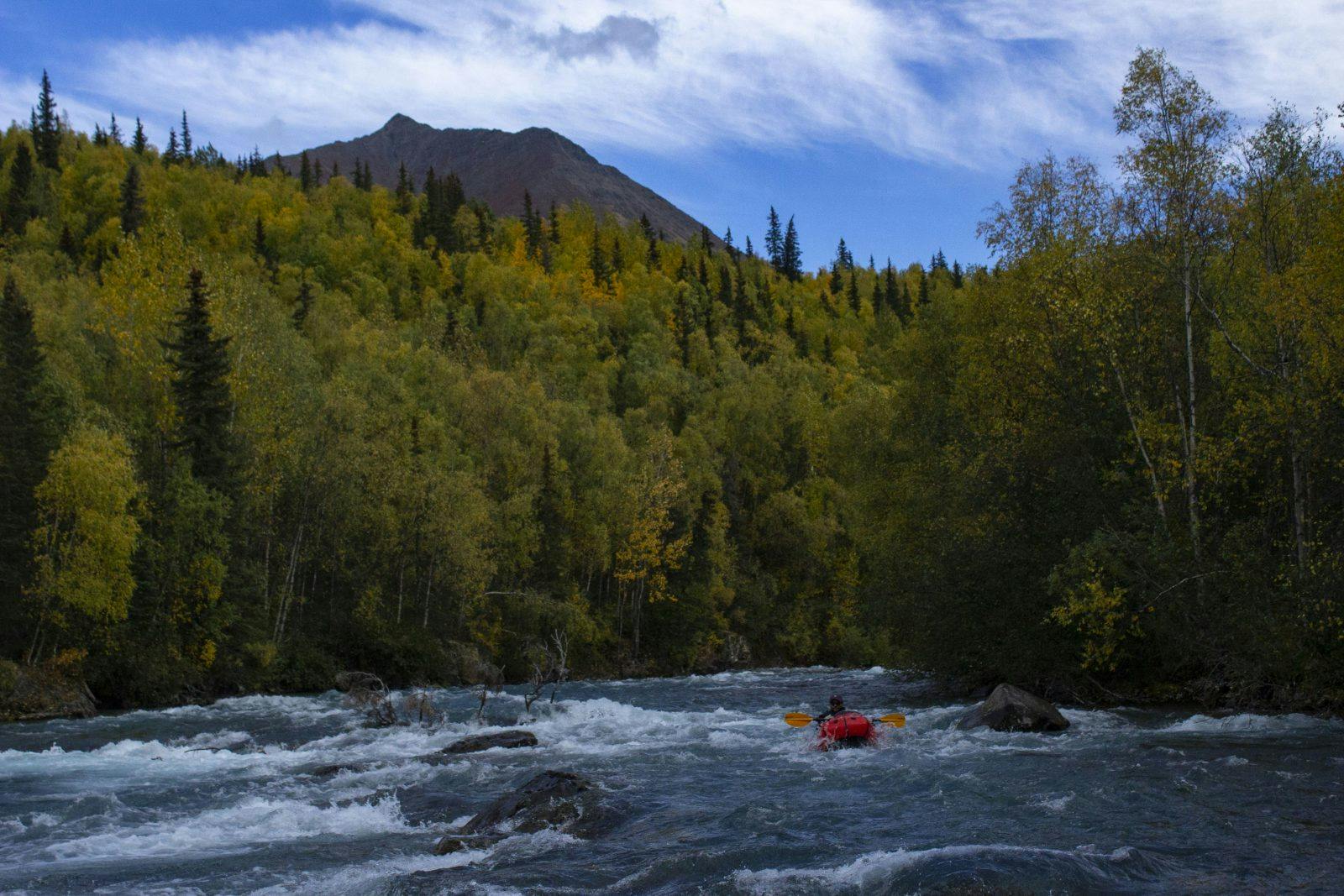 As we continued downstream, we had to pull over several times to look at salmon.  Initially, we weren't expecting to see to many actively spawning salmon, especially in the main channel, because of how swift the Tanalian River is.  But much to our surprise, there were dozens of salmon at every river bend.  As we approached Lake Clark, we found a spot to hammer in some rebar and attach a temperature logger.  As we got off our packrafts, a once gloomy day turned into a miraculous display of rainbows and golden lighting.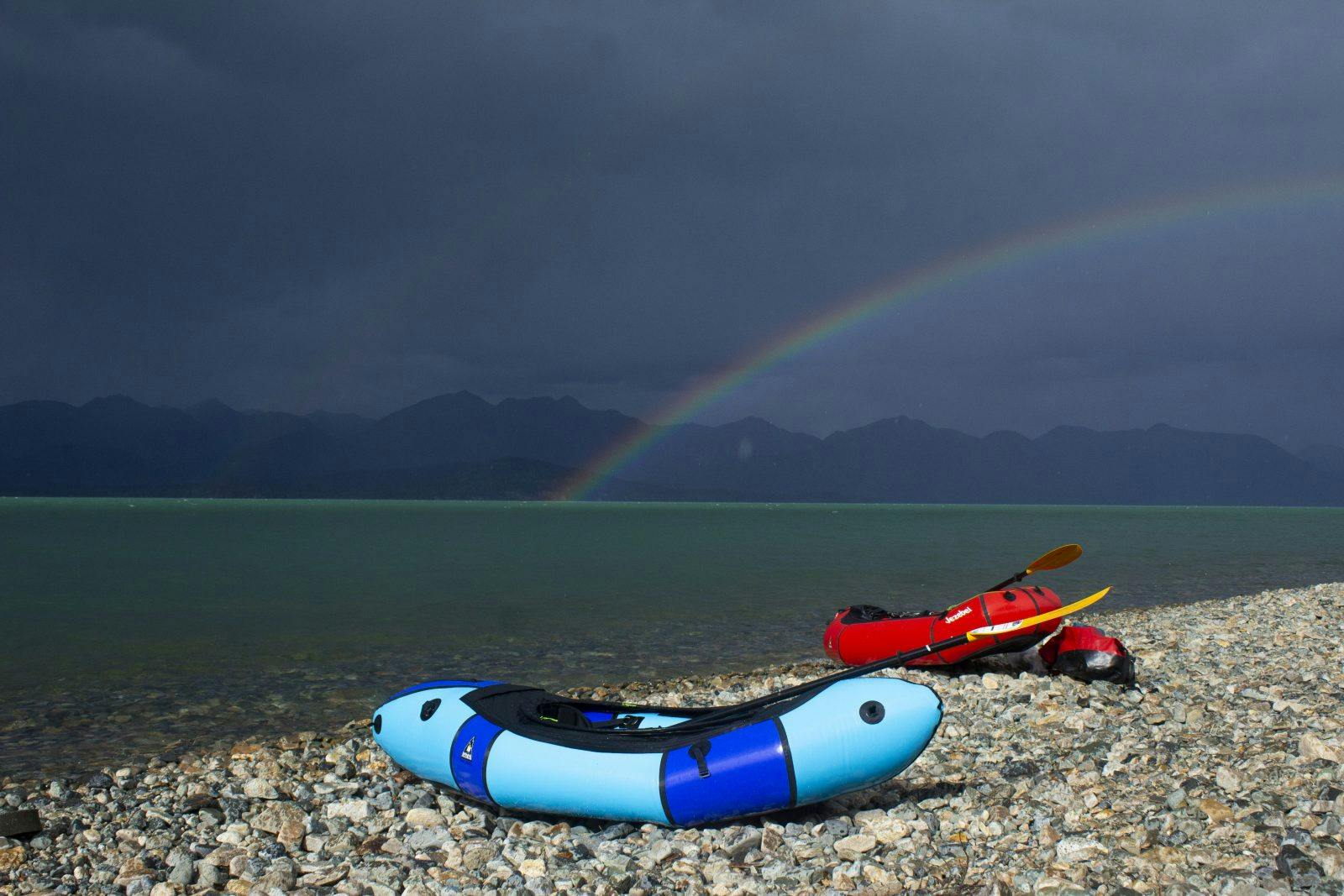 All in all, I merely skimmed the surface of packrafting potential in this region of Alaska over the 2020 field season.  Packrafting awaits for those who are willing to bushwack for miles or pay for a bush plane (most trips require a combination of both).  Exploring these wild places is a special experience, especially when human-powered.  I am very excited for the adventures to come, and the applications of my packraft for both recreation and science.