Trip Ideas in the Southwest to Help You Adventure Near Home
Looking to avoid travel, but still want to have fun? Not all adventures require flight travel or long distances to be great, including packrafting trips. Avoid the crowds, hop in your packraft and pick an adventure close to home. 
Whether you're hitting your local river, heading out on a nearby lake or reservoir, or traveling into the backcountry on a backpacking trip, packrafts provide access to complete solitude, away from everything and everyone.
We know you have your favorite spots, but if you're in the Southwest U.S., we've compiled a few local packrafting spots, for almost anyone. Most routes are class III or below, incredibly beautiful, and other than a few additional rafters, are generally crowd free. No need to travel far when you have a packraft!
Not in the area? No problem. Use these spots as inspiration to plan great trips close to home.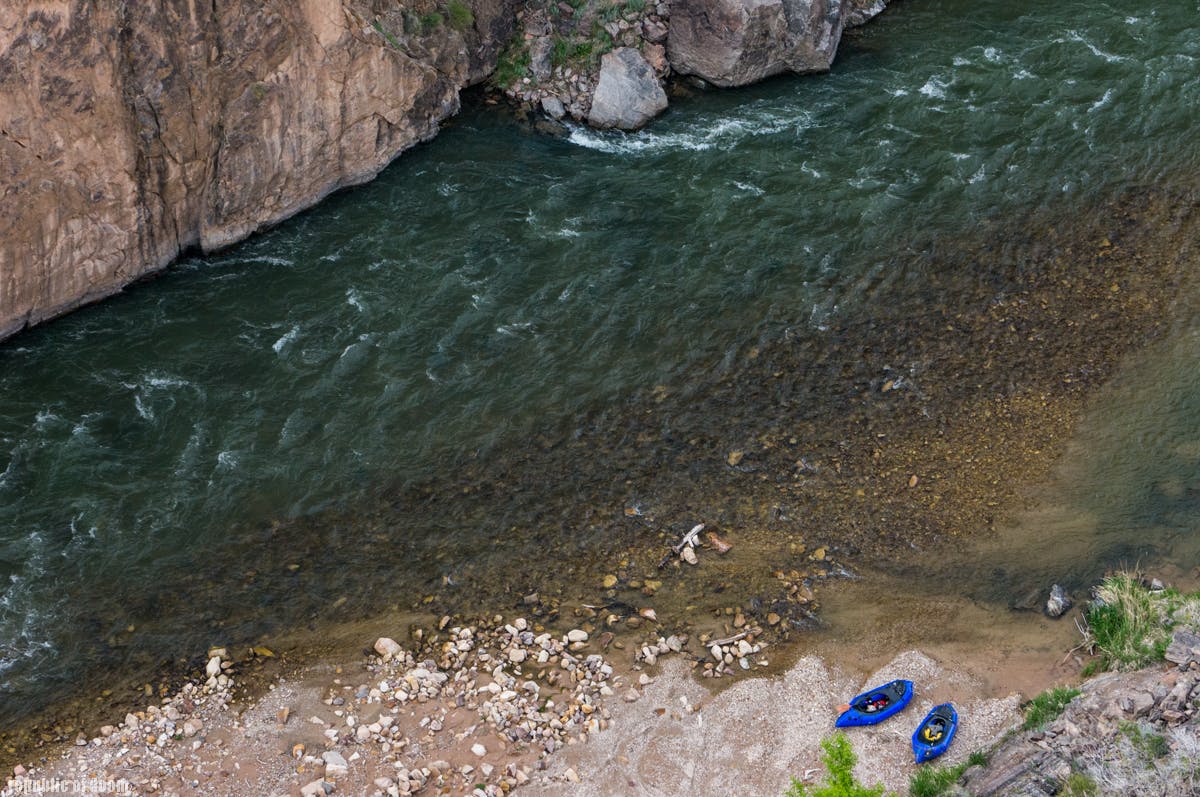 Gunnison River in – Delta, Colorado

The Gunnison Gorge runs through the heart of Black Canyon of the Gunnison National Park. It's incredible beauty runs through the carved depths of 2,000 feet tall granite walls, and ranges from Class I-III (make sure to check before going, specific spots can get higher based on runoff).
It's approximately a one-mile hike in and the total route is approximately 13.5 river miles. Find out more on the American Whitewater Gunnison Gorge route page for more information about this trip.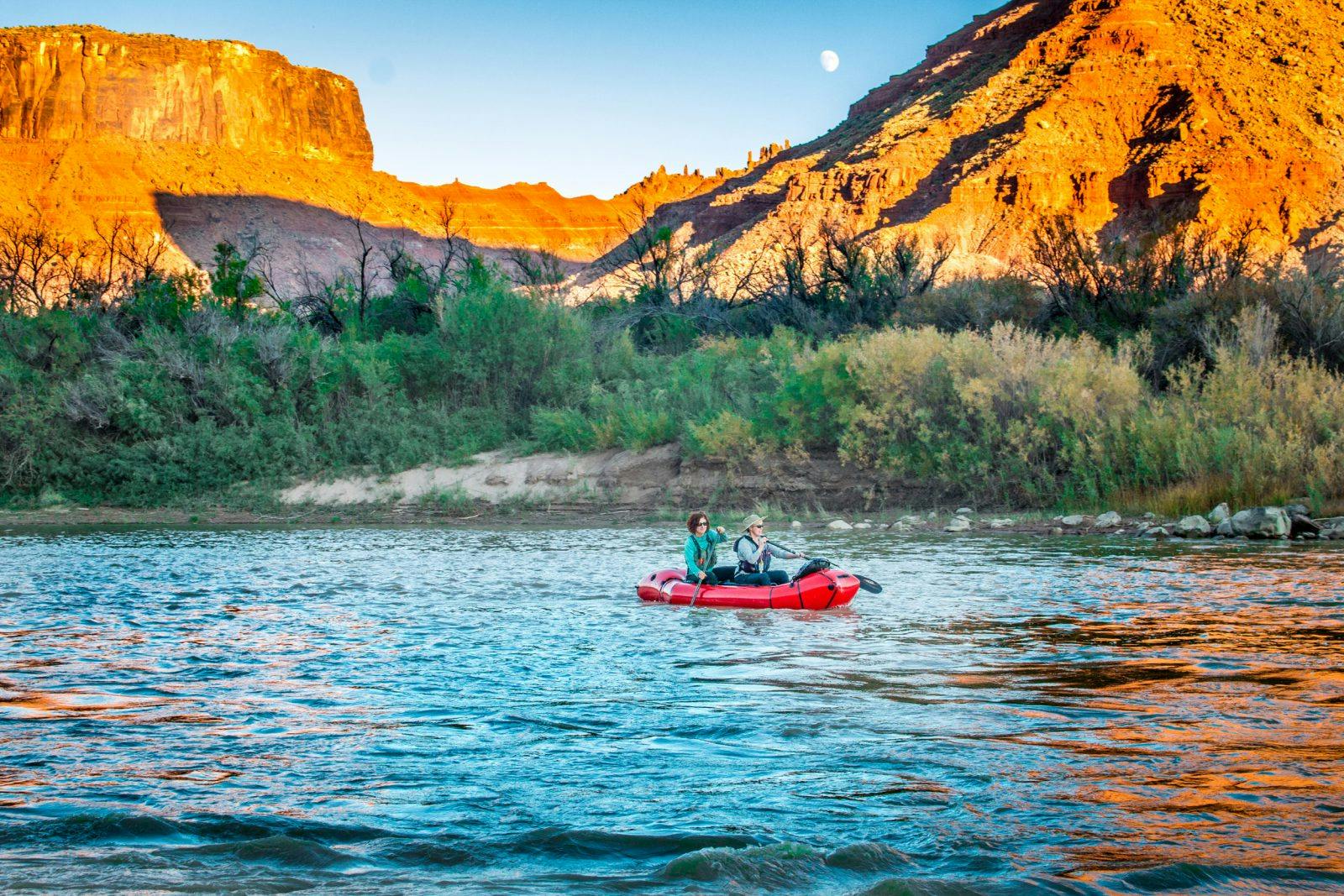 Colorado River – Moab, Utah
This 13-mile section of the Colorado River is located near Moab, Utah. It's a great route for most, ranging from Class I-III with beautiful desert scenery, as well as views of the Fisher Towers and the La Sal Mountains in some areas.
For those wanting a little longer trip, you can continue on to the 7.5 mile Dewey Bridge to Hittle Bottom stretch of the Colorado River, that offers flat water and great views. Being in Moab, you can also consider turning this into a bikerafting trip if you're up for a bit of additional trip planning and adventure.
For more information about this trip, visit the Moab Bureau of Land Management Moab Daily route page.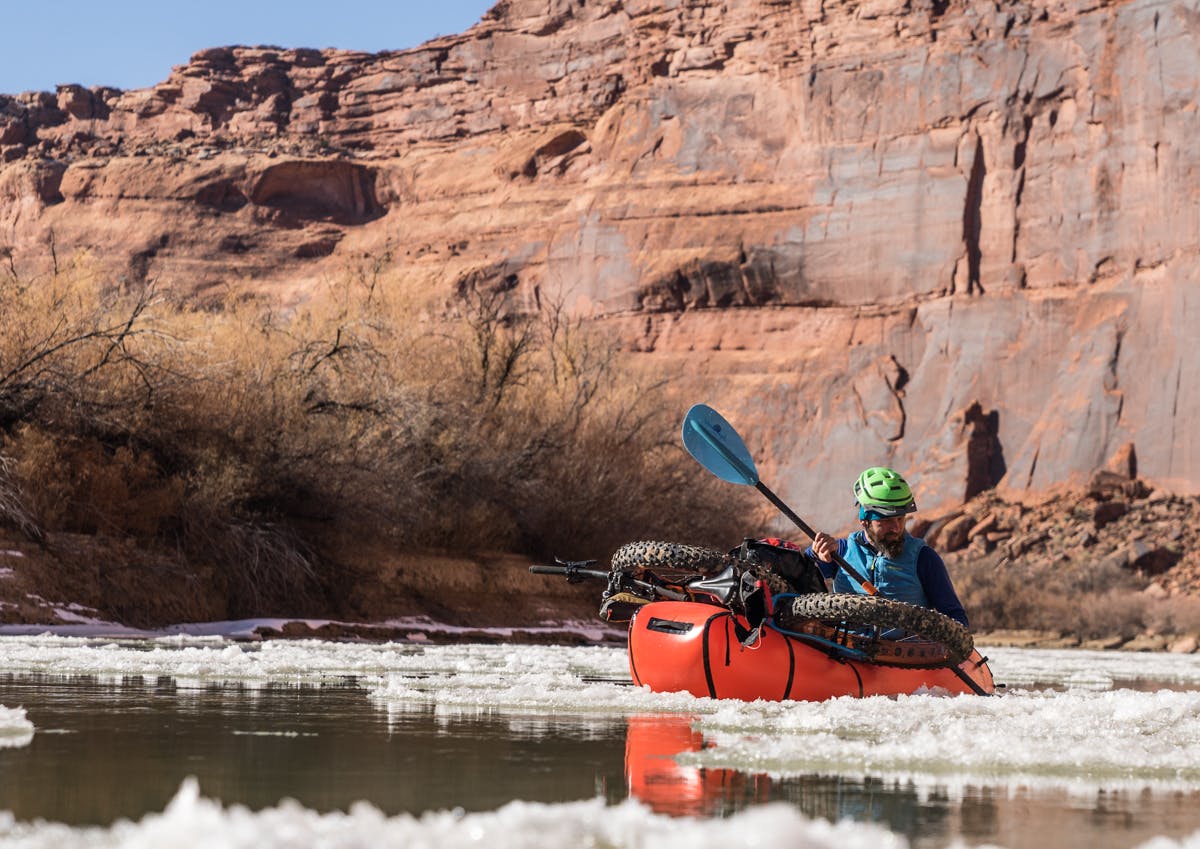 The Green River, Canyonlands National Park, Utah 
In the heart of Canyonlands National Park, the Green River flows 123 miles from the town of Green River, Utah, through Labyrinth and Stillwater Canyons to the confluence with the Colorado River. This route is mainly flat water, mostly isolated, and lovely in a packraft. 
This trip is quite long, so if you don't want to do the full 123 river miles, you can also consider choosing one canyon or the other, rather than both. With a bit of trip planning, you can easily break up the route to pick and choose the destination of your choice.
Take a look at the American Whitewater Labyrinth and Stillwater guide for more information about this route.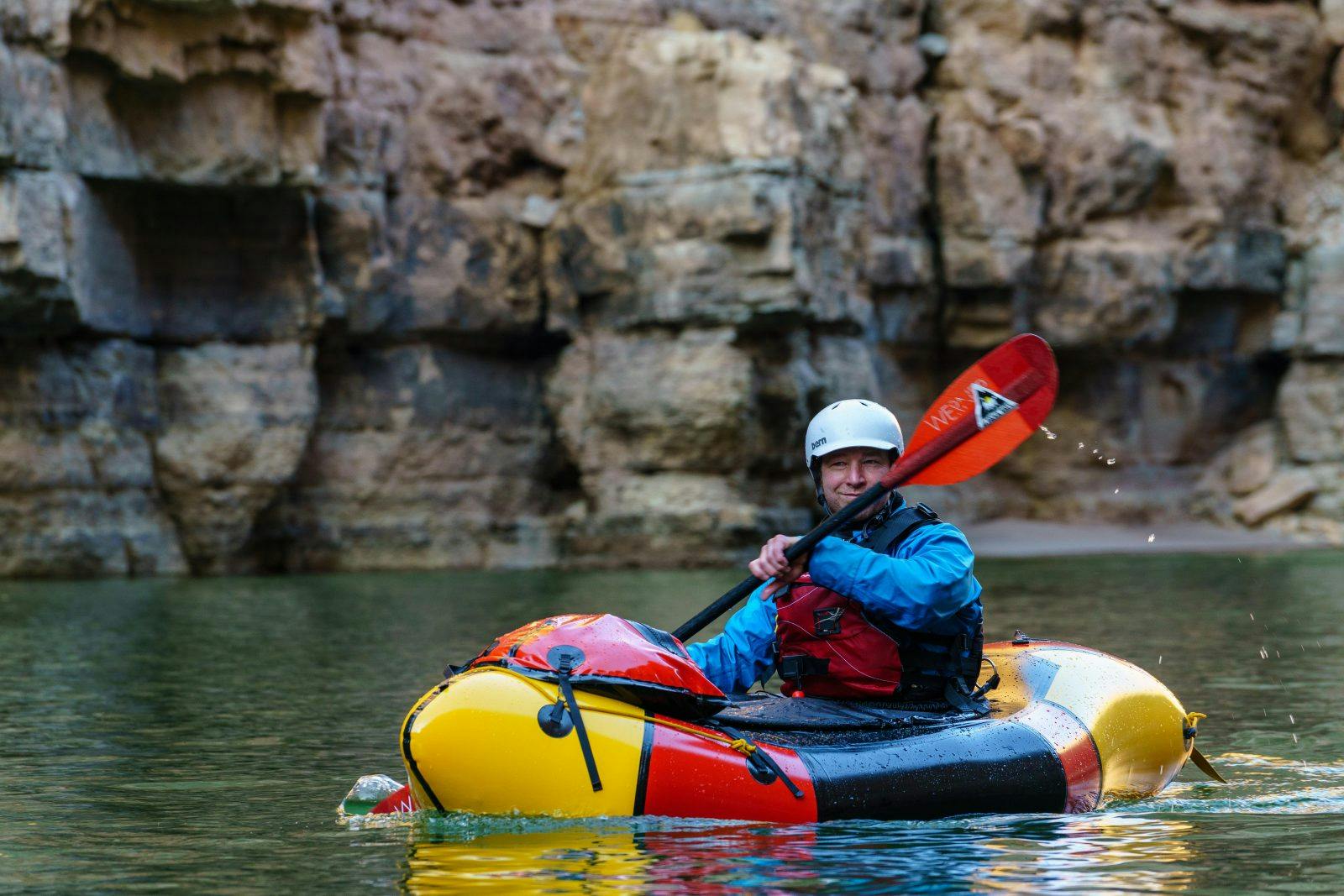 "Browns Canyon"
Arkansas River, Salida, Colorado 
Browns Canyon is a 13-mile stretch of beautiful granite canyon walls, perfect for packrafting. Other than a few other boaters (depending on what time of year you choose), the only sign of civilization is a railroad on the left, during this route. Many believe Browns it is one of the best Class III whitewater runs in the state. If you're up for whitewater, this is a fun route to take.

Take a look at the American Whitewater Browns Canyon route for more information on this trip.
Packrafts are perfect for local trips.
Packrafts are the perfect opportunity to get out when you don't want to be in crowds or travel too far.
Not in the Southwest? Still no need to travel. Check your local routes for trip ideas near your home.
Don't have a packraft yet? No problem. Check out our selection of packrafts and contact us at [email protected] if you have questions about choosing the best option for you.

Permits may be needed for some of the areas listed above. Please make sure to do your research when taking any river trip. Check permits, campsite reservations, overall access, and the flow range before heading out. Ensure you are confident in your ability to run these rivers and if you're not, take an instructional safety course prior to going. Please be smart and compliant with the rules and regulations.