July 15, 2019
Climbing, Packrafting, Adventure – Miah Watt Captures it All on Camera
Adventure Photographer. Lives in Salt Lake City, Utah.
Jeremiah "Miah" Watt started shooting photos in the late 90's after an internship went awry, he dropped a business degree, and signed up for photo classes.
"Shooting allows me to lose myself in an objective and come out the other side with a means of sharing an experience with the ability to inspire and educate," Miah says.
And his creative process? Well, he loves getting outdoors, getting lost, and coming home with more than he left with from a cultural and experience standpoint. Miah seeks the freedom to explore "everything from backdoor public lands to distant, rumored waters and mountains."
Over the years, Miah says, his journeys have changed and become simpler and easier. "I'm less concerned with the where than the whom and why." Although, he adds, one of his most memorable packrafting experiences was dropping into Cache Bar on the Middle Fork of the Salmon (blind) and realizing it was far larger than he expected.
"I thought I was most likely f'd, but it turned out everything was solid. The anticipation was terrifying!" And of the most beautiful place he's visited. That's a hard one. "Mountain vistas from a packraft are stunning, but salt water flats in the Bahamas and Mexico are pretty surreal."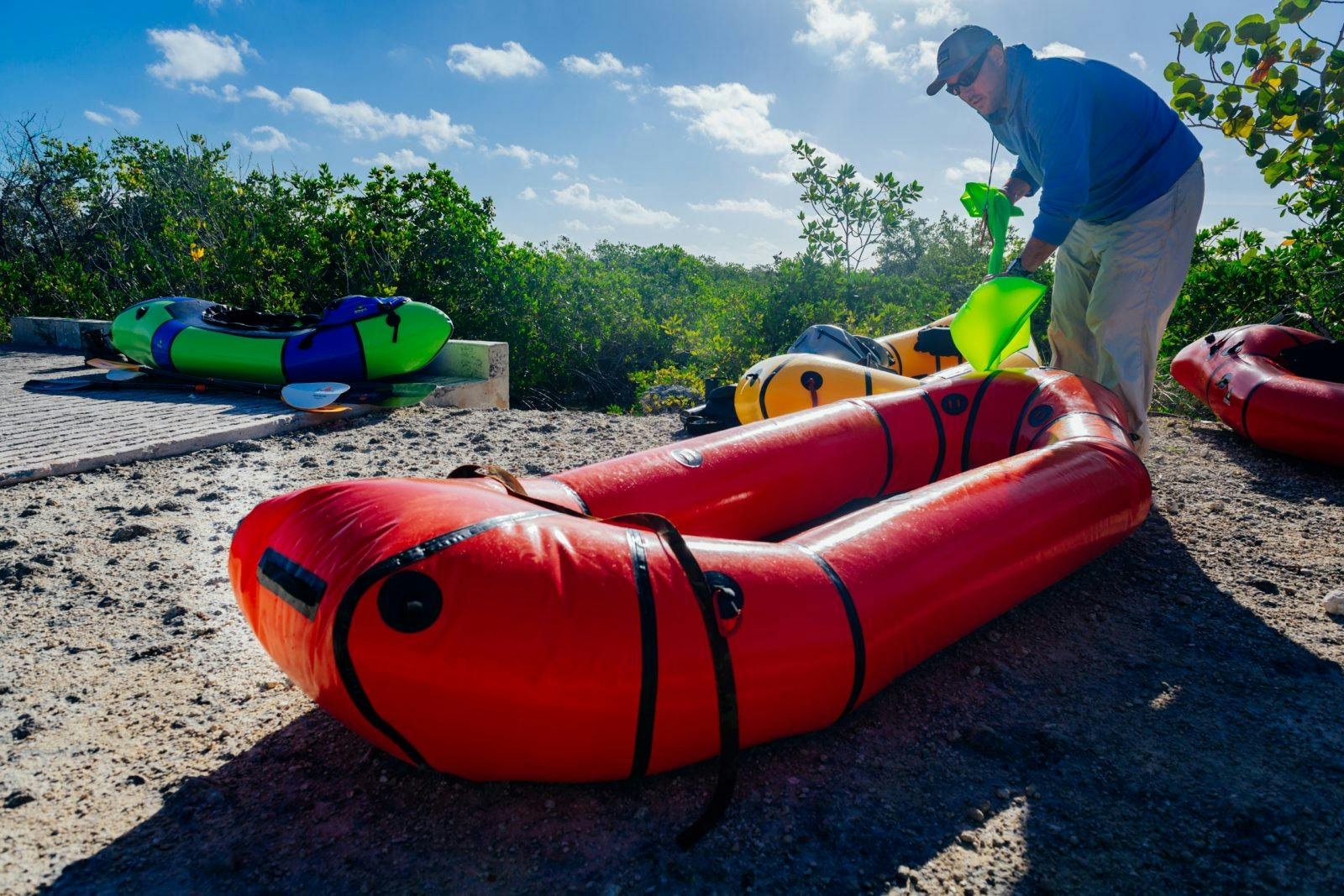 Preferred Packraft
"The Gnarwhal is a super fun, lightweight boat that does everything from surf ocean waves and saltwater flats to big, rowdy, mountain rivers."
Beginner Tips
Visit the South Fork of the Snake and Middle Fork of the Flathead.
Learn More…