November 19, 2017
Making the Waiau-toa Odyssey - Behind the Scenes Look at an Award-Winning NZ BikeRafting Film
Checking In With the Waiau-Toa Odyssey Crew. What's Next?
This summer we premiered the award-winning New Zealand film, "Waiau-Toa Odyssey," at the Mancos Valley River Film Festival, a fundraising event sponsored by Alpacka Raft. As a follow-up this fall, we asked Damian Stones, one of the athletes and the main organizer, a bit more about the film and about the crew's future bikerafting plans. Check out our Q&A, and watch the film, which is embedded below. Photos courtesy of Grant Stirling.
Alpacka Raft: Where did you guys get the idea to do a bike and Packrafting adventure?
Damian Stones: The idea arose as I was keen to do a different type of adventure than I had done previously. Previous trips had been solely biking focused. I had seen a few other athletes overseas using packrafts and had some local friends which currently use packrafts in the more traditional sense, I was keen to explore the option of combining packrafts and mountain biking as the two seemed like a really good fit in NZ.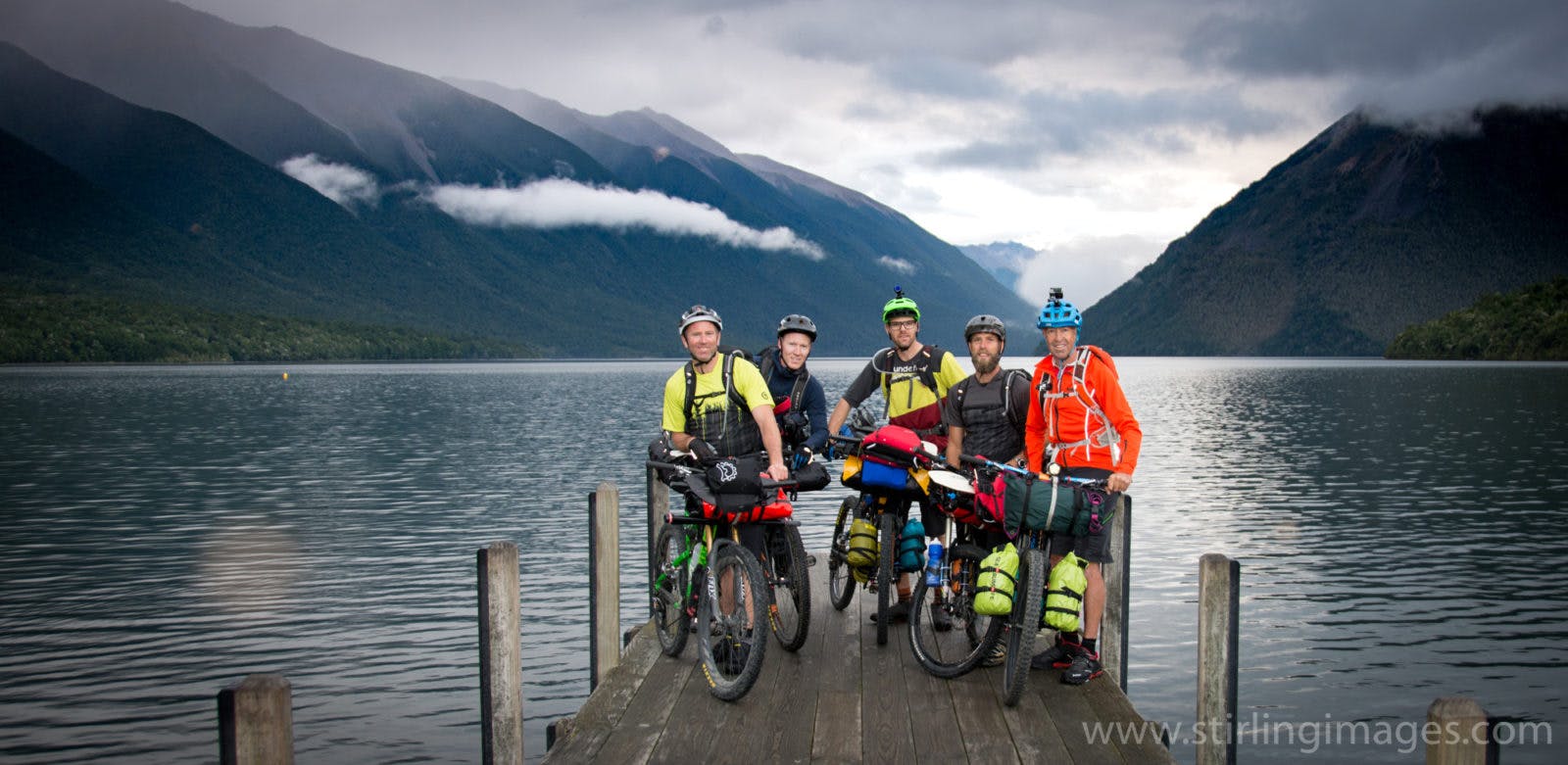 What inspired you to do a film about it?
I felt there was a good story here, this type of adventure (bikerafting) hadn't been done in New Zealand before. Packrafts opened up an opportunity to access different riding zones, and I felt the landscape we chose was pretty stunning and un-tapped in terms of finding places that hadn't been ridden before. I was inspired by expedition ski films where skiers explore un-skied lines.
Why did you choose this particular route?
I wanted to create a journey (mountains to sea) from Nelson Lakes to Kaikoura and then exploring unridden lines along the way. Once I had the idea I needed to create the team to make the trip achievable (I had limited paddling skills for example). At this point I reached out to Deane Parker, a very experienced rafter and kayaker and from there the trip evolved.
What makes New Zealand an ideal place for this sort of adventure?
The geographic make up of the country, a long narrow island with big mountains and lots of rivers, with interconnecting trails and roads. In this particular route it was feasible to create a mountains to sea route.
What are your future bikerafting plans?
Currently I am recovering from shoulder surgery which has taken me out for a few months. My physio has recommended I start paddling again in January. The Waiau-toa Odyssey team are in discussions about future projects; we are currently in the early stages. Following the Mountain Film Festival and online film release, and the really positive feedback we have received, the team has been given renewed motivation to plan the next trip.
Is there anything I'm not asking that you want to share with me about your adventure?
The team would really like to thank all of our film and personal sponsors, specificaly of course Alpacka who supplied the key equipment for this project which worked flawlessly. We also want to acknowledge the amazing work of the cinematographer Simon Waterhouse from Resonate.
Waiau-Toa Odyssey – Full Film from Resonate on Vimeo.