A Thousand Miles – A Q&A on Bikes, Packrafts, and Long Distance Wilderness Travel with Alpacka Raft Pro Team Athlete Mike Curiak
Mike Curiak likes to be out in the mountains, woods, or desert, without too many other people around. His ideal trips are on foot, on bikes and/or boats, with an objective that is satisfying "but not super likely to be a big epic" for the small crew of long-time multi-sport adventurer friends he regularly goes with.
"I choose less ambitious objectives nowadays, so that I can enjoy the moment more, and absorb more of the place while out there, instead of going faster, harder, longer, and then only understanding what we did when looking at pictures later," he explained. "That way we can get into character—be ourselves in our natural environment—immediately, and then take in the world around us without too many distractions."
Of course, Curiak is a legendary mountain biker and long-distance, multi-sport athlete, and when he gets out with his "friends" on "less ambitious adventures," they regularly embark on what normal weekend warriors would consider fairly extreme. In fact, he just returned from his 5th self-supported Grand Canyon trip, where he spent 11 days descending the Colorado River with some of those friends.
However, the Grand trip is actually a relatively mellow adventure compared to some other trips he has done.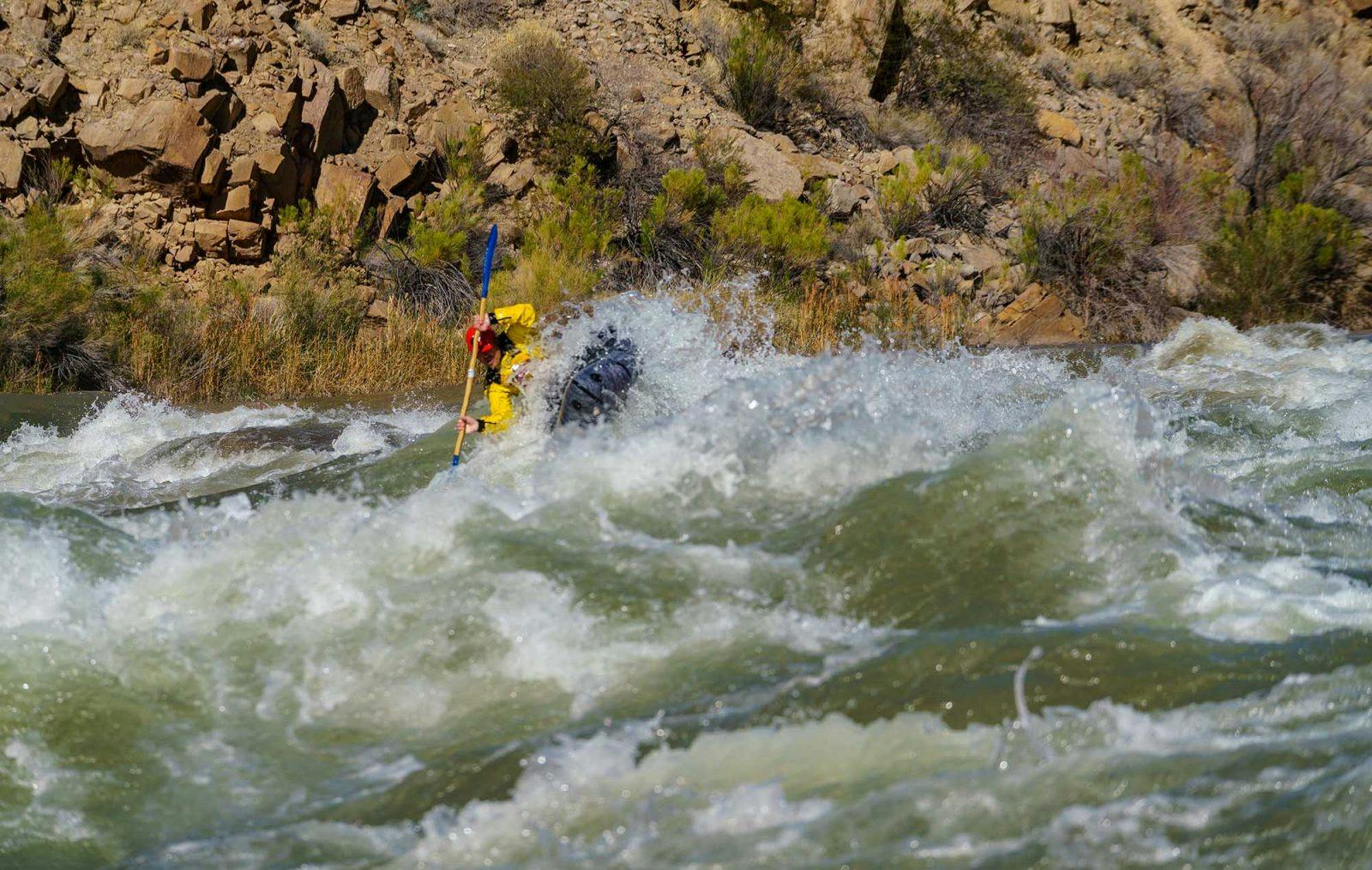 "January is a good time for me to step away from my business for a bit [and go to the Grand Canyon]; it has come to be so hit or miss for weather in Colorado that it just makes sense to embrace the uncertainty by being wet and cold regardless. Plus, there's a lifetime worth of exploration down in that big hole: it's drop dead gorgeous, not far from home, and being able to use the river to convey us through it makes it feel full value."
1000s of Miles of Mountain Biking
Curiak started racing mountain bikes in the 1990s, and he quickly realized that the longer the distance he rode, the better he'd perform. So he started doing 100-mile races, or riding 12 to 24 hours at a time. That bored him. But then he discovered the 100-mile Iditarod Trail Invitational, the world's original and longest winter ultramarathon, held in Alaska. He advanced to the 350 and then the 1000-mile versions of the race.
The idea of these races initially "scared me silly," he said. But they also gave him all the reason in the world to train, plan, and prepare as he never had before. "I shocked myself *almost* as much as my fellow racers by winning that first 'impossible' race," he said. He raced it in some capacity a total of eight times, two totally unsupported. Learn more about Curiak's mountain biking history, including his epic win of the 1000+-mile race, by checking out this extensive Q&A with him on SlowTwitch.com.
As the arc of my trips has gotten wilder and more remote, I've had to learn a whole host of non-biking skills to be able to connect the dots. None of these has been bigger or more earth shaking than the addition of small boats to the quiver, but it goes much deeper. The whole concept of gear abstraction was new to me when I started into omniterrain traverses. Now a paddle is not just a paddle, it's also the center pole to support a tent, a walking stick, and often a monopod to stabilize the camera for windy or long shots. My handlebars not only allow me to steer the bike, they store the fuel I need to run my stove. My patch kit can fix a tire, a tube, my sleep pad, or my boat.  Same with my sewing kit, which can also close a wound. My lifejacket is my pillow, and maybe a fireside seat at camp.  Get the idea?
And Then There Was Packrafting
Curiak saw his first packraft 20+ years ago and thought the people using them were "whack jobs" and that he would never do it. But then he bought his first one in 2011 in order to diversify his until-then land-based travels. He loved it, and so dove into learning whitewater paddling skills with his standard obsessive nature. His style of education (and his standard way of acquiring skills), he said, is "Immersive Learning."
"It's the kind of thing I can't get until I'm out there where it's too late to learn anything else other than what's happening at the moment," he says. "Making mistakes is such a valuable tool for learning. By nature, I am an OCD type, always trying to be in control and do things 'right." Removing the control component—by, say, paddling hard-for-me whitewater—forces me to adapt on the fly. In those on-the-fly moments are the most real, raw experiences that life has to offer—unscripted, unpredictable, with instant feedback. I stop short of putting myself into threatening situations, but I do go to the edge of my comfort zone with regularity. There's no way to know where that edge is without feathering it every now and again."
He took his time figuring out that edge, he says, spending a lot of time boating up to Class III, making mistakes and learning. Then he progressed to Class IV and eventually Class V in 2016. However, he says, he spent most of his time in hard whitewater intimidated, anxious, and stressed. And so in 2017, he took a step back and has been happily paddling Class IV since. "I might spend more time in grade V if I was younger and had access to more testosterone and adrenaline, but then again maybe not. With big risks come ultimate consequences. I'm not willing to play that lottery."
And he doesn't have to boat Class V to pursue one of his biggest passions, traveling epic long distances across wide-open, remote packrafting landscapes. These simple, lightweight inflatable rafts opened doors and expanded his options. From his first big trip –the Lost Coast South Tour, where he and four partners bikerafted 225 miles, unsupported across some of Southeast Alaska's wildest coastal terrain, to his subsequent yearly Alaska traverses and tours of the Southwest—adding packrafts to the mix changed everything, immediately. "Maps just don't look the same once you have a boat and know how to use it."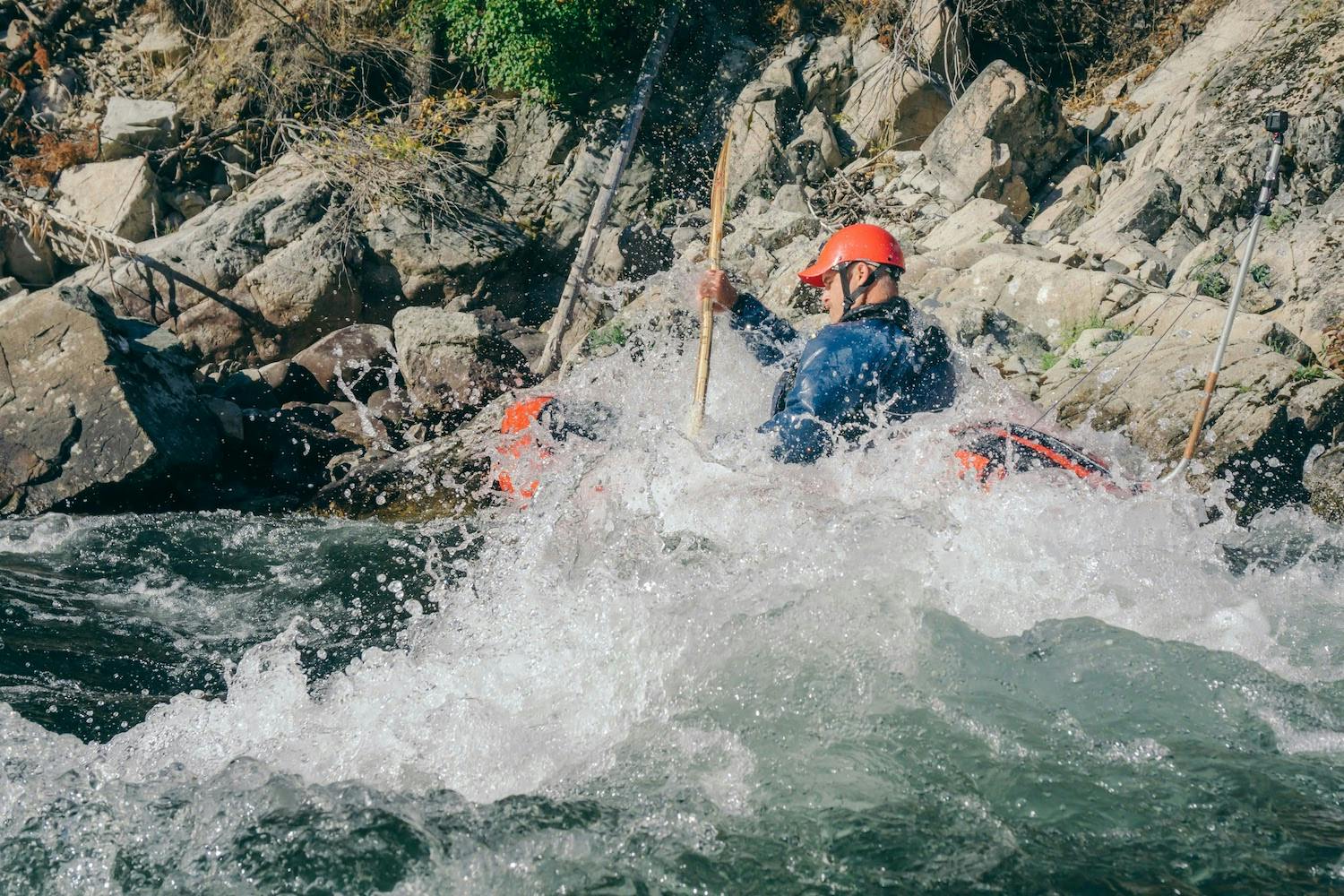 "Start small, make lots of mistakes, analyze and learn from those mistakes, and gradually build experience. It sounds so trite to type that, but that's the lifetime formula for personal growth and satisfaction right there. If you can share those experiences with friends and family you've got something rich—nurture it." (Curiak's advice to aspiring multi-sport adventurers).
Curiak owns and operates LaceMine29, a company that has specialized in 29" wheels since 1999. He has built 14,000 29″, fat, and Plus wheels one at a time, by hand, out of his shop in Western Colorado. At the same time, he's ridden 50,000+ mies of trails on wheels he built for himself, on gravel, sand, and snow as well as miles and miles of twisty, turny, rooty, ledgy, carvy, hoppy and flowy singletrack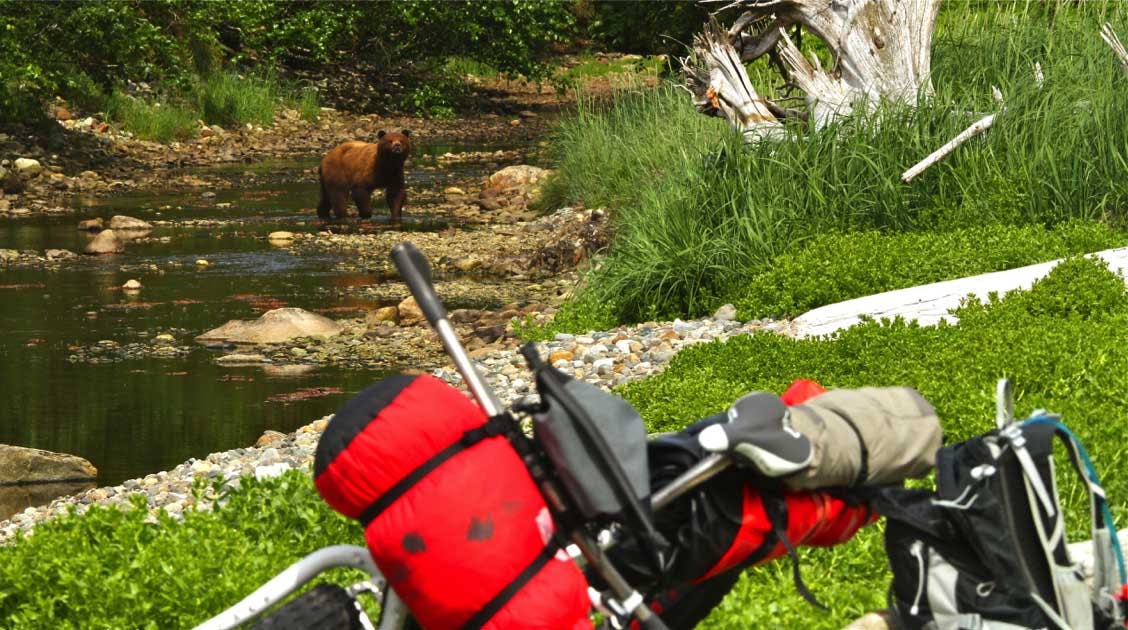 Want to learn more about Curiak's various trips, philosophy on lightweight backcountry travel, and more? Check out his blog.