Packrafting Idaho's South Fork of the Salmon
Plus, Why American Rivers Calls it One of the Most Endangered Rivers in the Country
Story by Claire Cripps, photos by Braden Gunem and Claire Cripps.
If I had to describe Idaho's South Fork of the Salmon in one phrase, I'd call it the rowdy cousin to its more famous and beloved drainage to the east, the Middle Fork. I'd even go a little further and call it the three-bourbons-deep, wrassle-you-to-the-ground, slap-your-ass-and-leave-some-pawprints babe of a cousin to the Middle Fork.  I had the pleasure of getting my first taste of a solid South Fork welcoming slap a couple years ago.
I can't blame it on the renowned raging flows that big charging whitewater enthusiasts come for each spring. It was, in fact, late July, and well beyond the high-water prime for which the river gets its acclaim. However, it was my first time on the South Fork, and even at low-medium flows, the river has a way of teaching you a lesson if you dare lose your humbleness momentarily.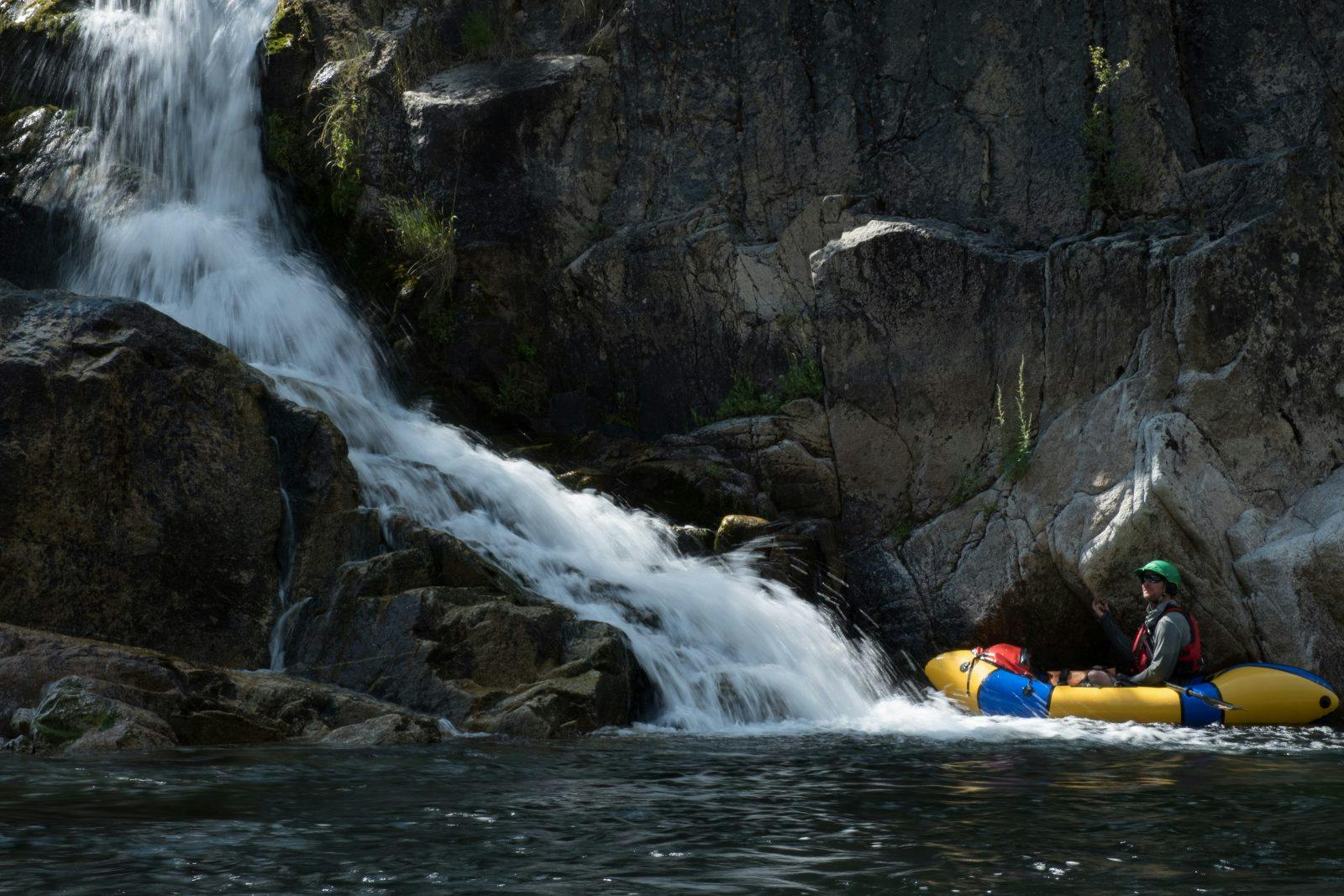 Following my partner Braden into a rapid known as "Surprise", I paddled hard, but apparently not hard enough. I bombed right past the eddy he was lounging in, and don't truly recall what happened next other than…SURPRISE! Visions of darkness loomed, and the surface foamed over my head. At last, I reengaged with sweet atmosphere, finding directly ahead was the one place in the rapid where one just wouldn't want to be. I rolled myself into a ball, and held on for a wild ride.
To this day, I'd call it my worst swim ever. Washed ashore like a wounded river otter, I cussed and ranted like a sailor about the beatdown I'd received from the river. Braden sauntered up slowly, peered over me, and replied, "Well, I told you not to f*** it up." A day and a half later, he swam head over foot through Fall Creek Rapid. It'd be a lie to say I wasn't slightly satisfied.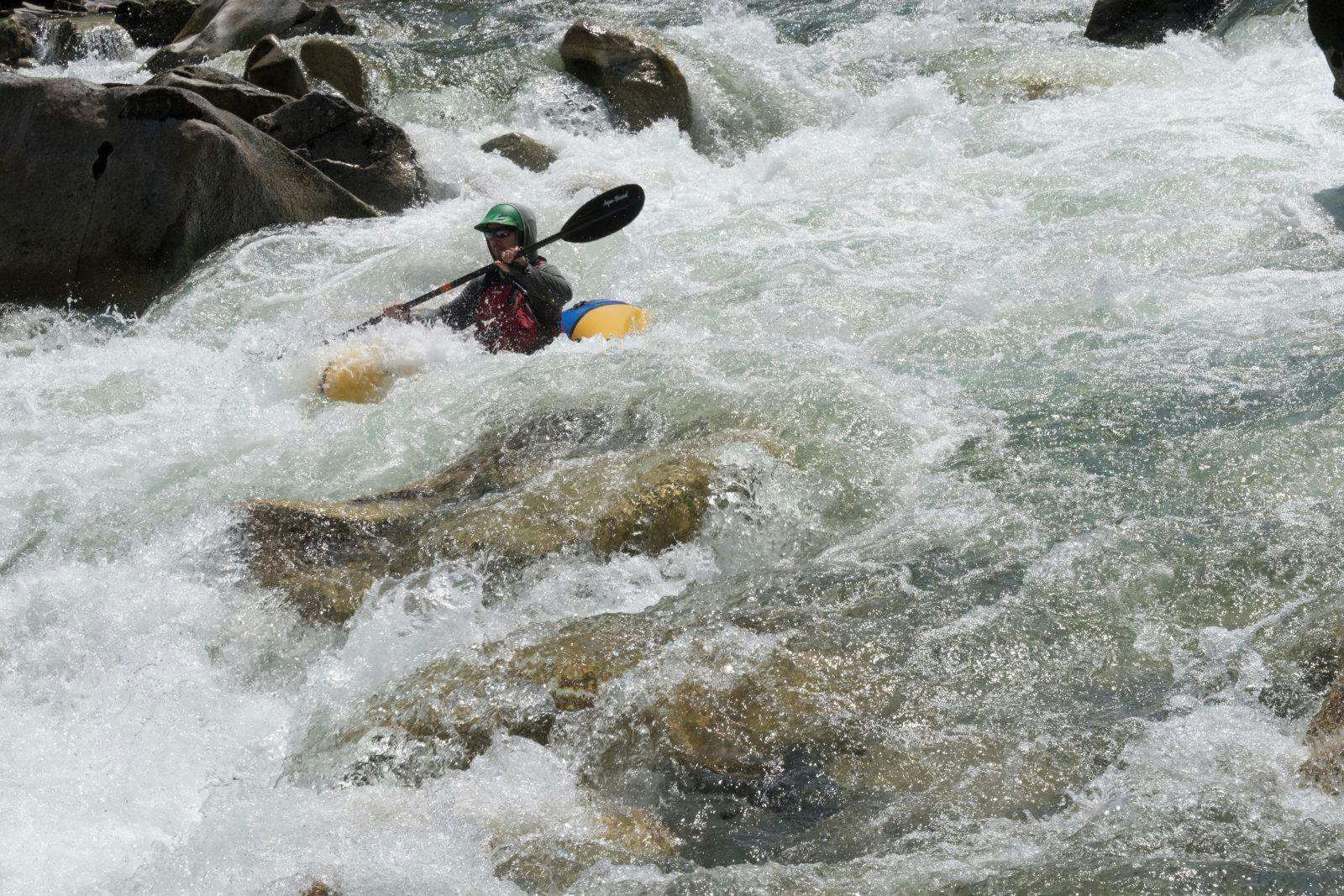 The South Fork certainly had its way with us on that trip. We laughed over French toast the final morning, grateful for no more than a little blood and bruising, recognizing this as one of the most incredible river canyons we had ever experienced.
Nestled in this protective drape of gorge, thousand-foot-tall granite smiles down on you with lichen-painted grins. To know this river is to immediately and wholeheartedly fall in love with it. We paddled over 30 miles on our final push, through the day and into the night. We ended with a moonlight so intense and amplified, it'd make even the most cynical person a believer in the magic of rivers.
This trip would inevitably begin a tradition.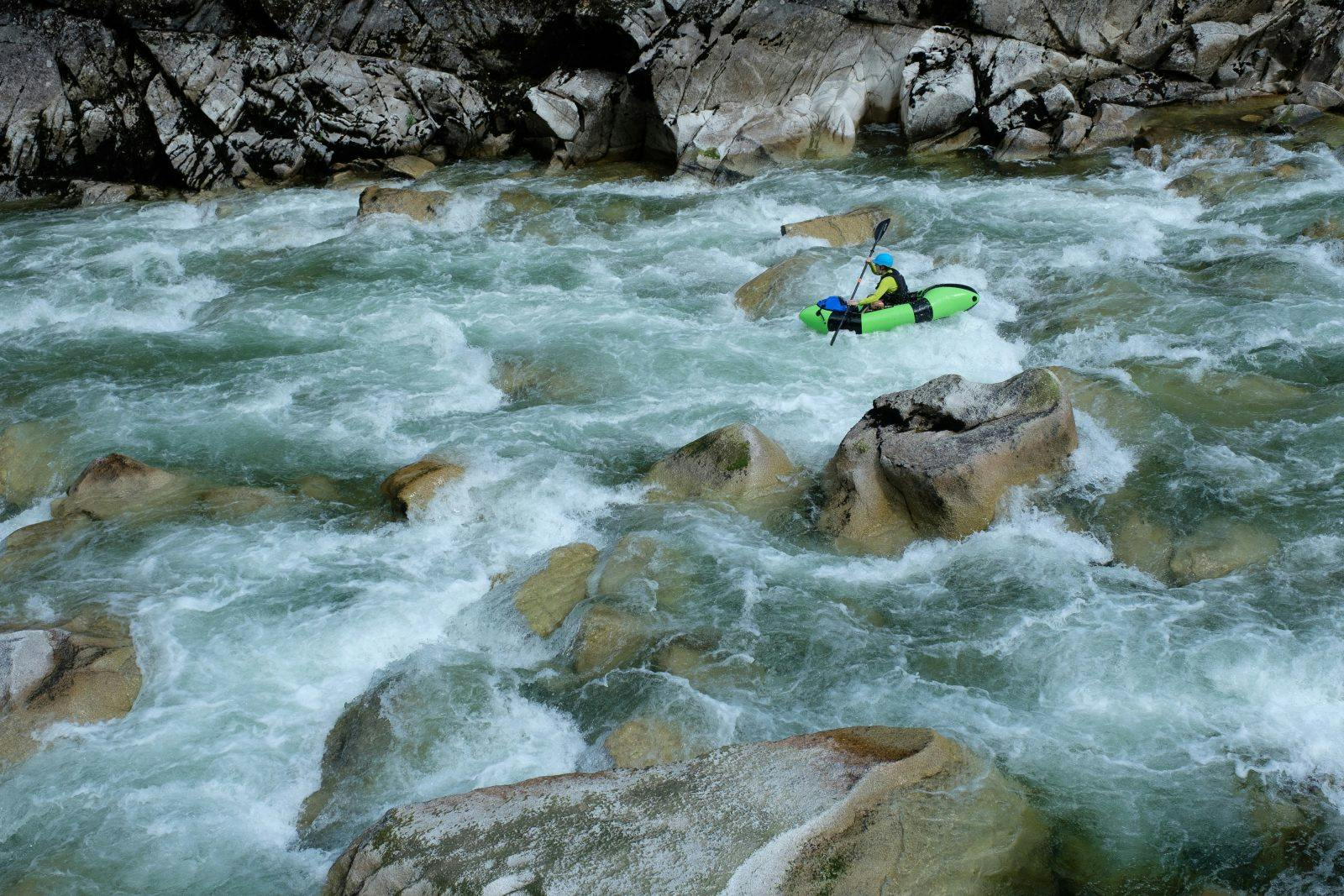 August 1 of 2018, with Idaho river season rapidly dissolving, we finally got our acts together and decided to give'er. The water was low, perhaps too low; but it made for a fun, boulder-hopping, playful trip, much friendlier than the previous one.  Miles of flat water lent itself to a rhythm of taking things slow, skyward hawking for resident eagles, bears, and bighorn sheep, and perusing gin pool eddies for trout.
On day four, we hiked back to the put-in, avoiding the lengthy shuttle and long stretch of flat water. For two days, we overlooked the miles of river we had just paddled. On-foot travel lent itself to be just as exciting as being on the river, as our "trail" frequently cliffed out, or led into an endless sea of bushwhacking brush, or just disappeared altogether into an eroding, stout, and sketchy drop off.
Upon returning to our van, with its A/C and cold beer, it felt bittersweet having to leave our wild little cathedral yet again.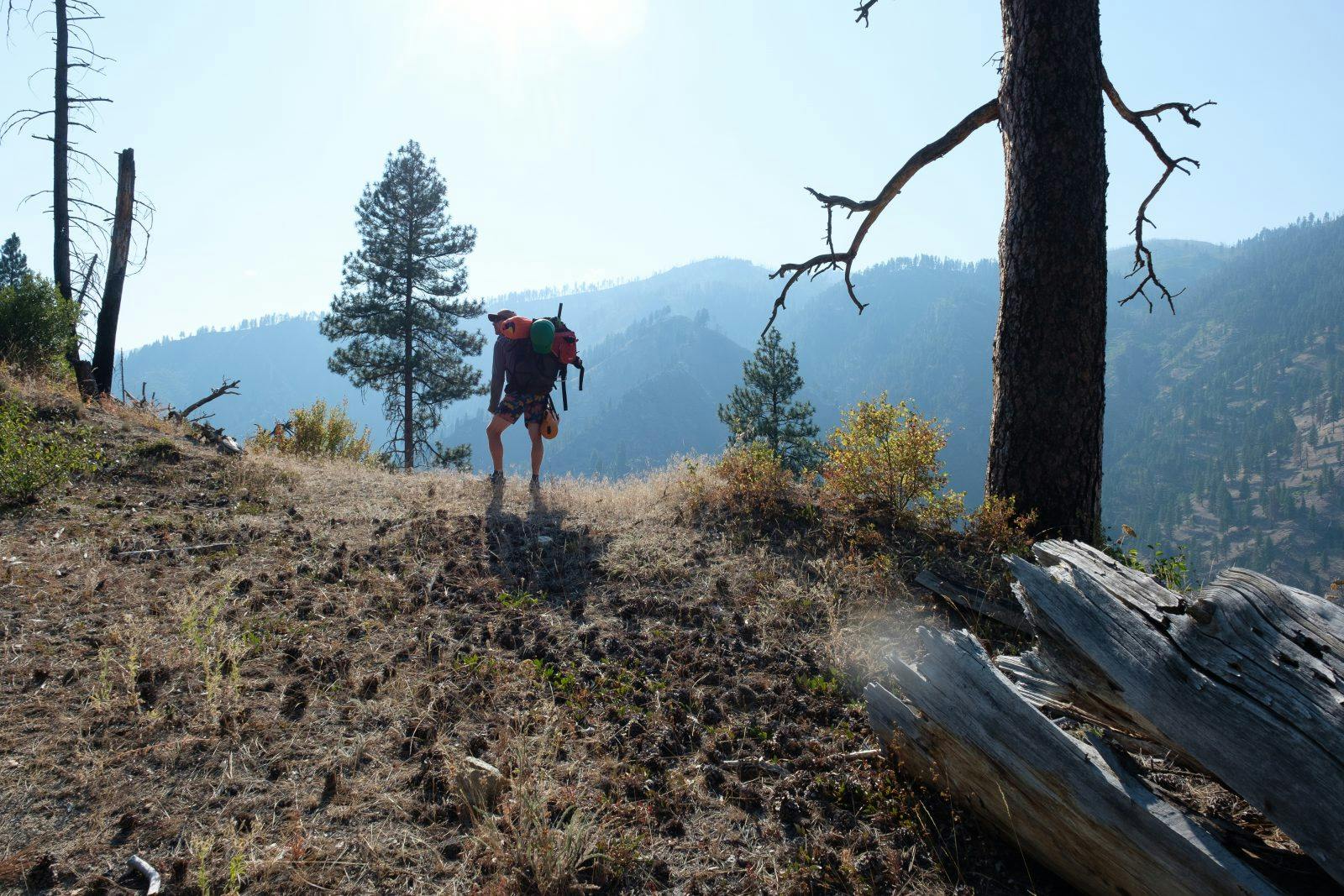 In this great whitewater state, we're fortunate to have numerous incredible rivers that are revered across the nation. The South Fork of the Salmon is the epitome of a rugged, untamed backcountry river that offers so much more than just pristine waters. The history of Idaho is deeply engulfed in exploration of rivers, as well as exploration and extraction of the resources that lie in the soils among them.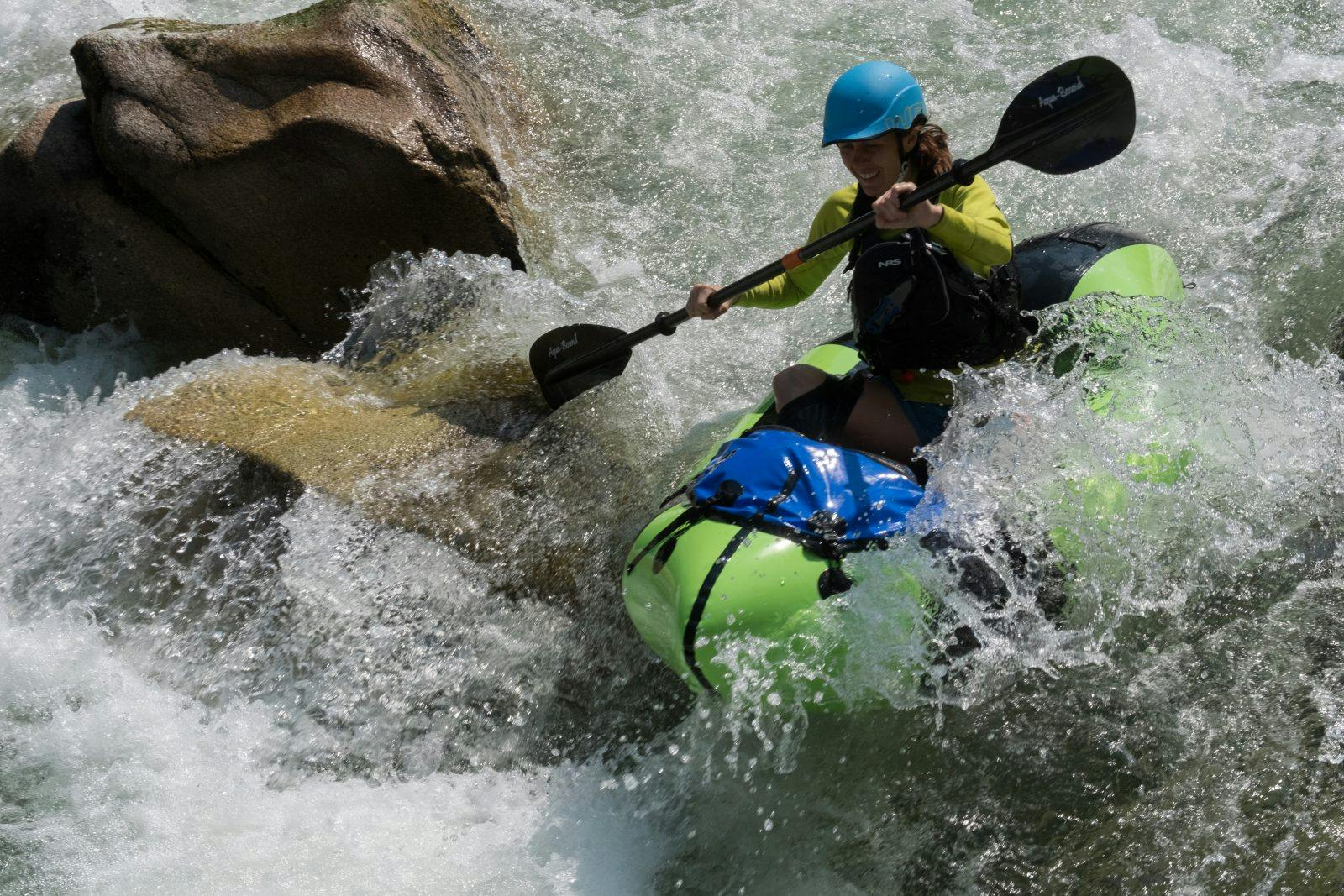 What's Happening to the South Fork of the Salmon River? And why has American Rivers listed it as one of "America's Most Endangered Rivers of 2018"
As a major tributary to the Wild and Scenic Salmon River, the South Fork provides habitat for threatened fish and holds some of Idaho's best whitewater for recreational boaters. But it isn't just gin-clear pools and wild whitewater. The Stibnite mine, located at the river's headwaters, operated from the late 1800s and continued into the 1900s[i]. Since that time, recorded levels of arsenic, mercury, and antimony in the surrounding creeks and rivers have been high[ii].
However, a recent study shows that the detection of heavy metals in these waterways is finally on the decline. In addition, million has been spent in restoration and reclamation at Stibnite to cap legacy tailings and waste rock piles[iii]. Now, decades later, Midas Gold, a Canadian mining company, has submitted plans to the U.S. Forest Service to reopen and expand the mining operation.
There are conflicting arguments on the re-opening of the Stibnite mine; Midas Gold has been pushing their public relations campaign to show that they have a large interest in restoring the South Fork with a self-funded restoration project[iv].
However, the "Plan of Restoration" also includes expanding two existing mining pits and creating a third new active pit. If allowed to proceed, the resurgence of mining at Stibnite could unearth more arsenic, mercury, and antimony, that through natural processes or potential accidents and spills, would deposit directly or indirectly into the South Fork of the Salmon.
These contaminated waters could directly affect the fisheries, recreation economy, and the cultural importance of South Fork waters[v]. While on the surface, a restoration project at the expense of Midas Gold, rather than the State of Idaho, sounds like a great deal, environmental organizations are urging the public to remember that saving the monetary price of the restoration work is not worth the potential environmental cost of more mining.
The next step in the development process will be when the Draft Environmental Impact Statement (EIS) is released by the Forest Service, which will detail the effects the proposed mine could have on the environment. After the EIS is released, the public will have an opportunity to leave comments to have their opinions heard.
After speaking with Forest Service officials working on this project, we now know the EIS release date and comment period will be in the spring of 2019. To stay up-to-date on the happenings of the Stibnite mine, you can join the Forest Service's newsletter on the topic by clicking here.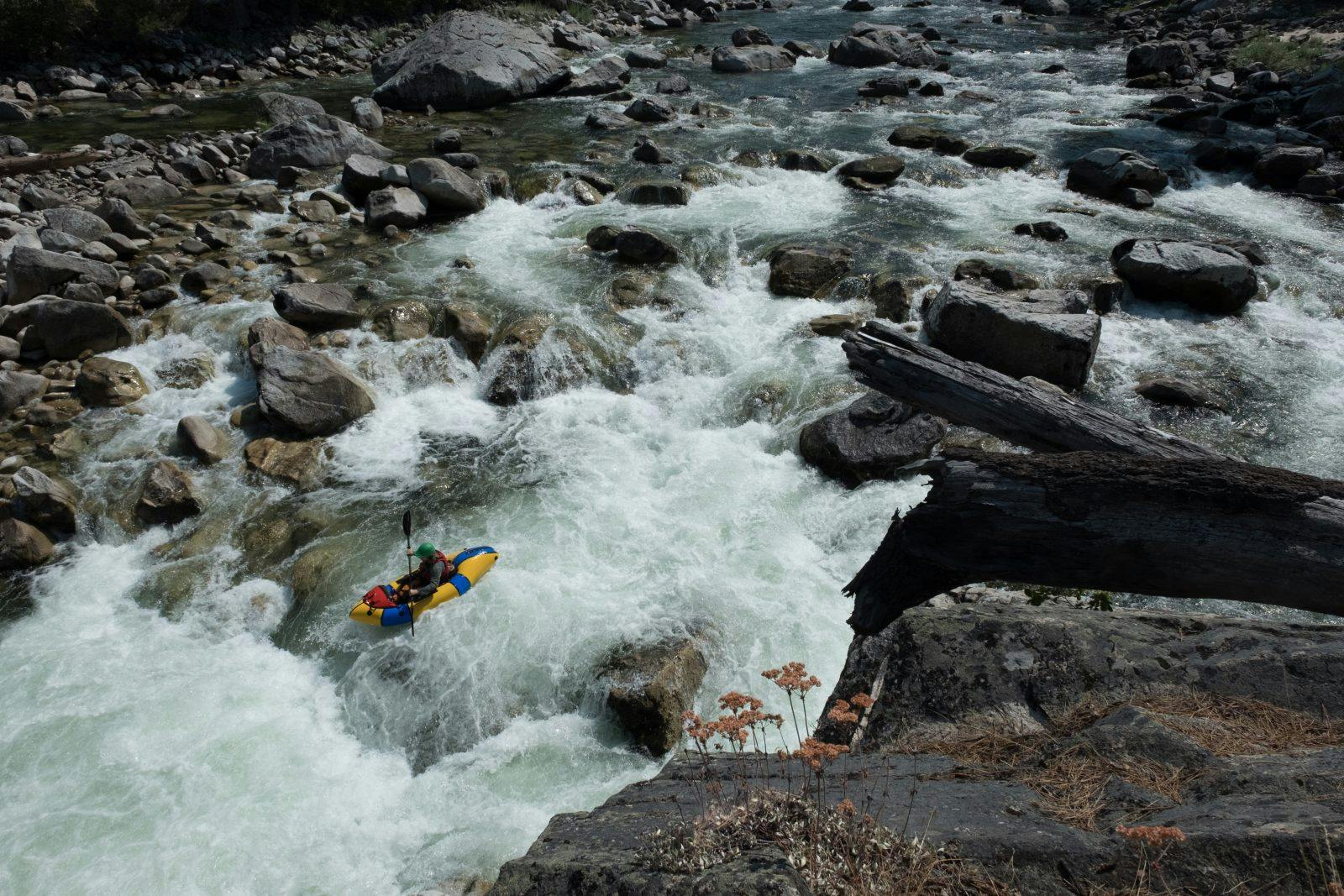 [i] Citation- American Rivers
[ii] Citation- American Rivers
[iii] Citation- American Rivers
[iv] Citation- Midas Gold's Stibnite Mine Project
[v] Citation- Idaho Rivers