Michaela & Seon Crockford-Laserer Love Adventure, Family, and Packrafting, So it Made Perfect Sense to Them to Found Packraft Europe, the First Alpacka Raft Retailer in Central Europe.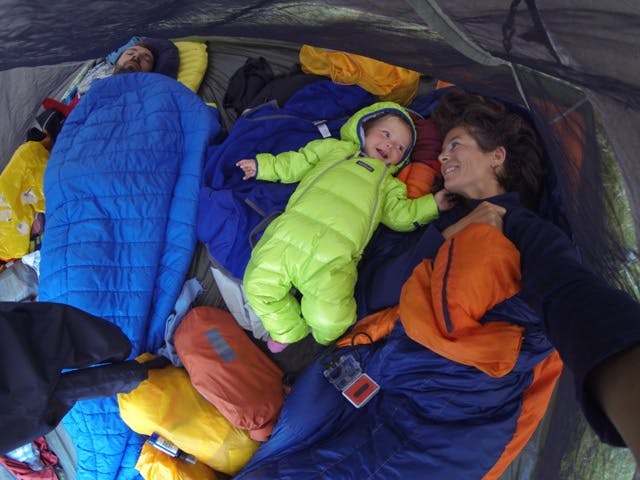 Follow the Alpacka Raft Instagram page August 27-31 to see more of their stunning photos.
In 2014, Michaela and Seon Crockford-Laserer started whitewater kayaking and immediately fell in love with the journey aspect of the sport. However, while they worked on an expedition yacht that sailed around the Pacific Ocean, they took their vacations and explored all accessible inland mountains, forests, and wilderness areas. And, while doing so, they began practicing lightweight backpacking techniques and using ultralight gear. So, kayaking just didn't end up being a practical endeavor. However, says Michaela, they came across a BackpackingLight.com article about packrafting, and the lightbulbs went off in their heads.
"We knew a packraft had to be part of our equipment," she says. "We ordered our first Alpacka and spent an amazing couple of months holiday packrafting in New Zealand. Needless to say we were hooked."
Now, four years later, the couple and two daughters (Maya, 2, and Lara, a newborn), decided to start their own family business, incorporating packrafts into the mix.
"We were looking to do something in line with our values, that we were passionate about and believed in," Seon adds. "We firmly believe that people getting out into nature will make the world a better place. In our busy times, spending time outdoors and reconnecting with nature helps us reconnect to ourselves. People also protect what they love, so the more people who fall in love with rivers and wilderness areas the more people will want to help protect them."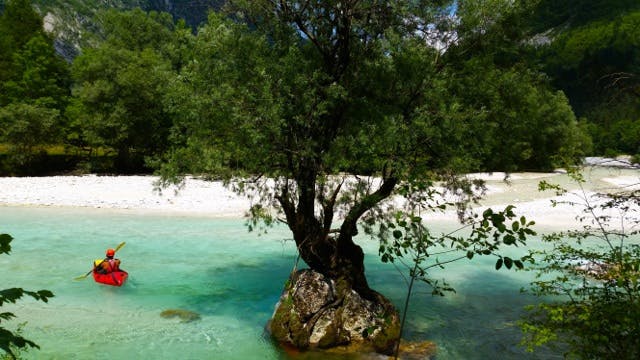 When the Crockford-Laserers found out there were no dealers in Central Europe, they started to form an idea to provide Alpacka's to the European Union.
Having kids changes peoples' abilities to travel in the outdoors because they have to carry more gear and the children. So, says Michaela, they want to share what they've learned with others. "Lightweight backpacking techniques and packrafts enable us to go further, stay longer, and get to places that otherwise would be inaccessible for us as a family," she explains. "Plus it's a lot of fun and our kids love it."
And, not only do they sell packrafts and accessories online, but they also run custom courses where you can learn to hone your skills in packrafting, expedition planning, bushcraft and wilderness survival, off track navigation, or just have an epic adventure in mind and need some support to pull it off. As well, they teach whitewater rescue training courses, something they feel is very important with the growth of packrafting.
"Packrafting is such an easy sport to get into, but the same confidence that a packraft inspires in a first-time user is also its greatest danger," Seon adds. "In life, we simply don't know what we don't know, and this is especially true in a whitewater environment."
The couple credits their being stuck on a yacht as what inspired them to learn more about packrafting safety.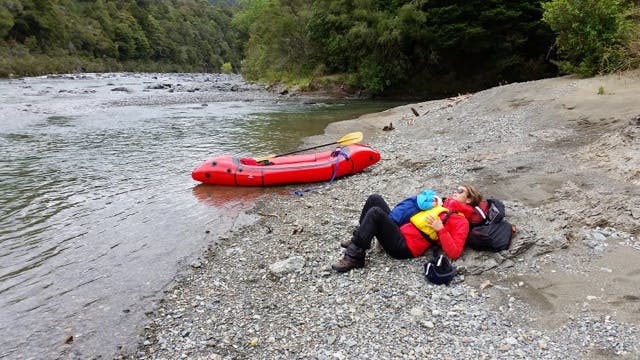 "We used this time and read Roman Dial's book, 'How to Packraft,' from cover to cover, twice," Michaela explains. "Two things from the book really stood out: the emphasis on and importance of whitewater rescue training, and that you should learn to kayak if you want to learn to packraft better."
So the first thing the couple did when they landed in New Zealand for one particular holiday was take both a kayaking course and a whitewater rescue course.
"Now we want to pass on some of the knowledge and skills we have learned to the packrafting community," Seon states. Their goal is to become the first packrafting-specific Rescue3 Europe Training Provider in Europe. They plan to start running Whitewater Rescue Technician courses this September.
In general, the couple says, their mission is to inspire people to get outside, explore wild waterways, learn about them, and protect them.
"And we want people to have fun," Michaela adds. "We are a family business and packrafters ourselves. We want to provide high quality packrafting gear to the European Union, as well as packrafting-specific courses. All the brands we offer in our online shop are the same that we personally use and trust, and we only sell and recommend products we stand 100% behind."
Packraft Europe is a family lifestyle business at its core. The day-to-day operations are run by husband and wife team Seon and Michaela Crockford-Laserer. The family is passionate about the outdoors, adventure, and caring for the planet. Packraft Europe is run from their family home nestled within the Alps of Austria in the heart of Europe. Check out Michaela & Seon's Packraft Europe website and Michaela's Outdoor Family blog.