December 4, 2018
'Perspective' – An Urban Packraft Adventure Film Released Today on Sidetracked.com
Filmmaker Neil Irwin Follows Two Intrepid Explorers on a Bike & Packraft Micro Adventure Through Amsterdam
Read Irwin's full story and see a stack of stunning photos on Sidetracked.com.
Photos, text, and film by Neil Irwin. 
You may equate adventure with wilderness and getting away from the hustle, bustle, and distractions of modern life. And, in fact, packrafts are in their element in the backcountry. But why not experience a unique micro adventure much closer to home, in your own backyard, in an urban environment? Two European packrafters did just that this fall.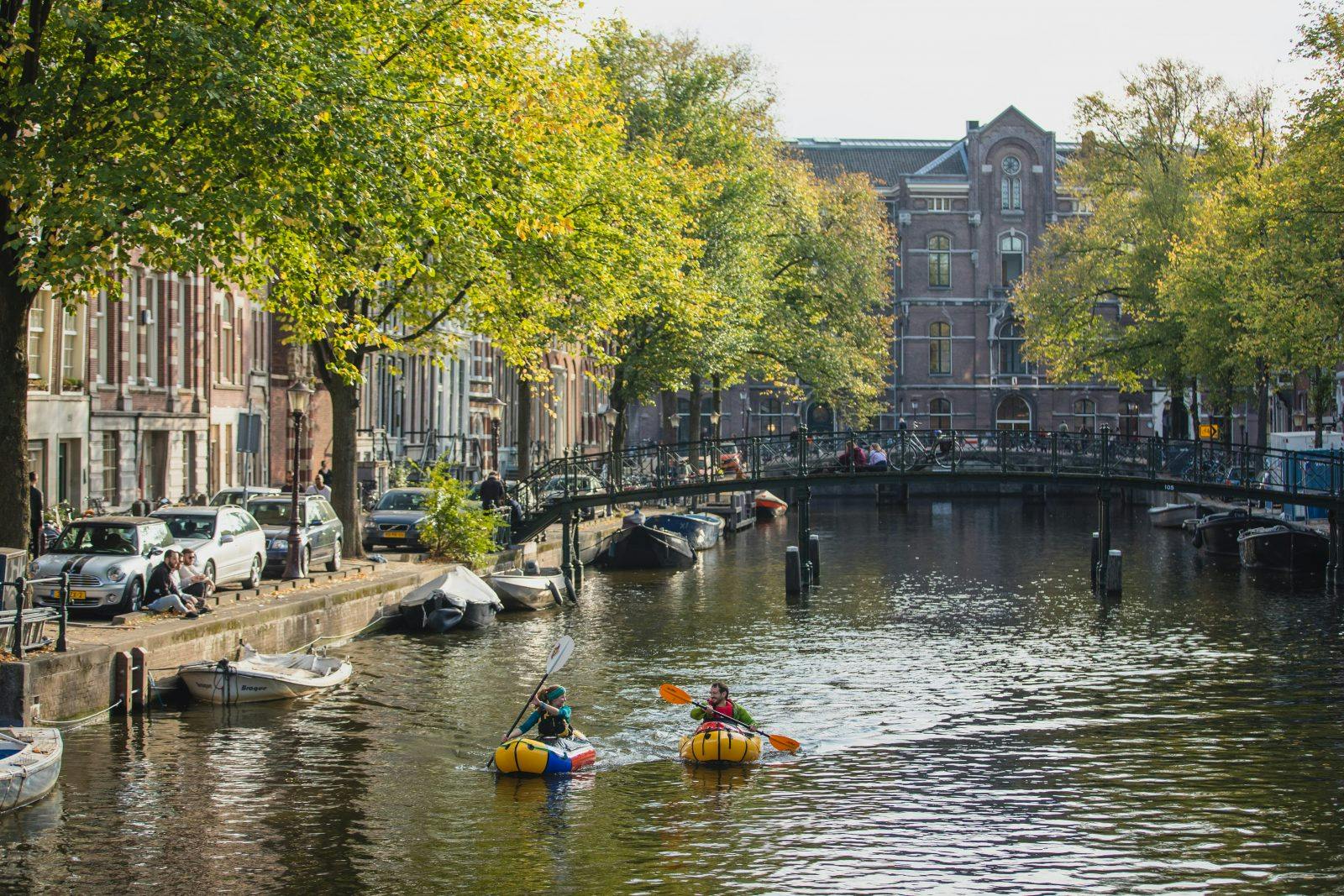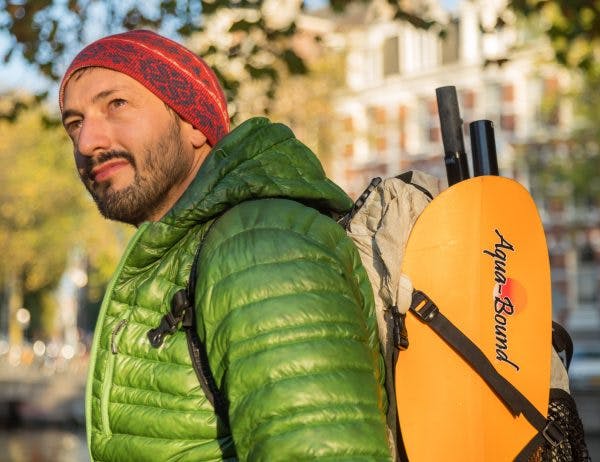 The Featured Packrafters
Jacob Kastrup Haagensen, the "Urban Packrafter," has likely spent more time packrafting the canals, creeks, and rivers around Europe's cities than any other adventurer (read more about his adventures).
Haagensen partnered up with Ambassador Annie Evans, a newbie to the urban packrafting scene, more accustomed to exploring the Scottish Highlands and other wild lands further afield (read about Annie's trip to Greenland).
The duo explored Amsterdam by bicycle, foot, and packraft. With its abundant waterways and plenty of historic and cultural buildings, the city offers the perfect mix of tourism sites and, yes, peace and quiet when you're on the water.
A Micro Adventure Around Amsterdam
Haargensen and Evans rented bicycles to explore the cycling "super highways" that separate cyclists from car traffic, and to experience the sounds and smells of the city. Cyclists heavily outnumbered any other form of transport within the city.
But, it wasn't until they got up close and personal to the other vessels on the vast network of Amsterdam's waterways that the duo really experienced the cityscape in a unique way. Various boats and floating houses line the sides of the canals, all in different materials, shapes, and sizes.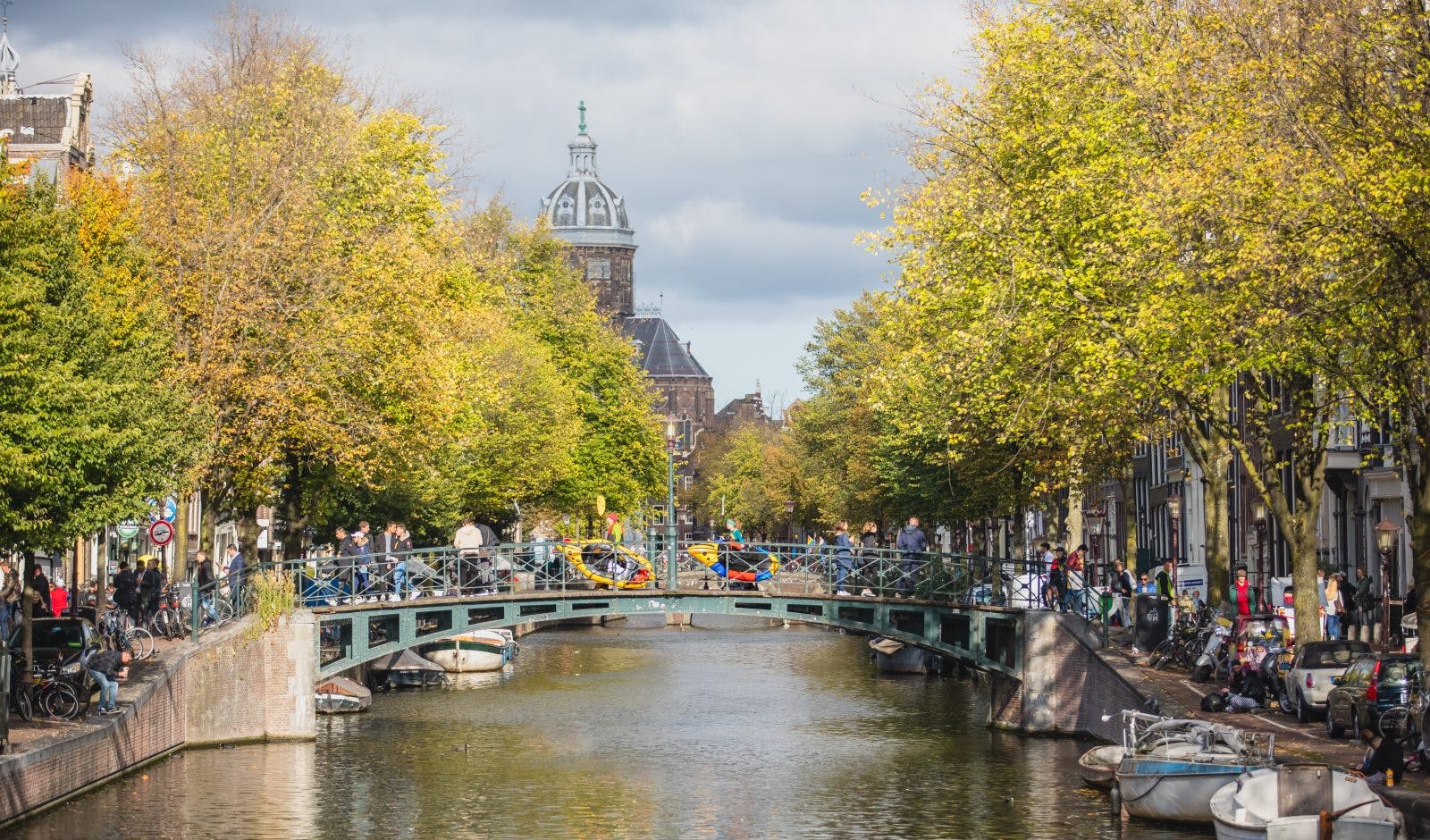 Not only did they see those canal boats from a different perspective, but they also discovered areas not accessible by foot or bike. And they found a peace and quiet rarely found in a city. The intrepid pair paddled around with relative freedom and space without having to avoid traffic and tourists.
And once they finished sightseeing, they easily extracted themselves from the canals, as their entire gear packages weighed less than 10 pounds and were easily storable in their backpacks.
The Possibilities Are Endless
Seeing a city from a different perspective on a micro adventure certainly broadens one's horizons and the possibilities for exploration. Amsterdam is just one location where this is possible. However, packrafts are easy to stash in a carry-on duffel bag anywhere. I for one, intend to paddle some of the canals here and also other waterways in my hometown, London.
Although you may see few packrafts criss-crossing your local cityscapes right now, these versatile little boats give you the freedom to explore otherwise unreachable, serene locales. Imagine your own micro-adventure, right in your backyard. The possibilities are endless.