August 29, 2017
From Russia With Packrafting Love - Stories from Chukotka
August Instagram Takeover: Featuring Russian Adventure Photographer Timur Akhmetov
My name is Timur, and I live in the far far East of Russia – Chukotka. This territory is directly across the Bering Strait from Alaska. I am an Environmentalist on a gold mine; I work shift by shift, which is why I have a lot of time to travel. Of course, I prefer my region because I love it too much. I love their fantastic northern nature, its diversity, severity, and silence. Here in the tundra survived something real. Real life which born in you real emotions. I do more 9000 kilometers in this journeys by foot, bicycle, ATV, kayaks, and, of course, by Alpacka raft (or portage). Packrafting is one of my most-loved activities; I am too weak to carry other heavy boats. Enjoy my photos! Visit his website: http://timurakhmetov.com (Note: Use Chrome in order to utilize Google Translate to read his posts).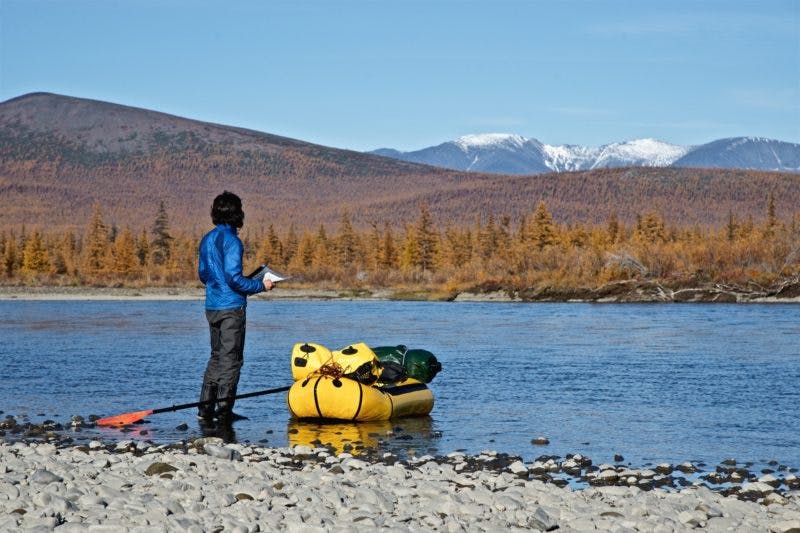 "Rafting along the river is easy to navigate. You look at the map rather not to get lost, but to remember the names of these amazing places."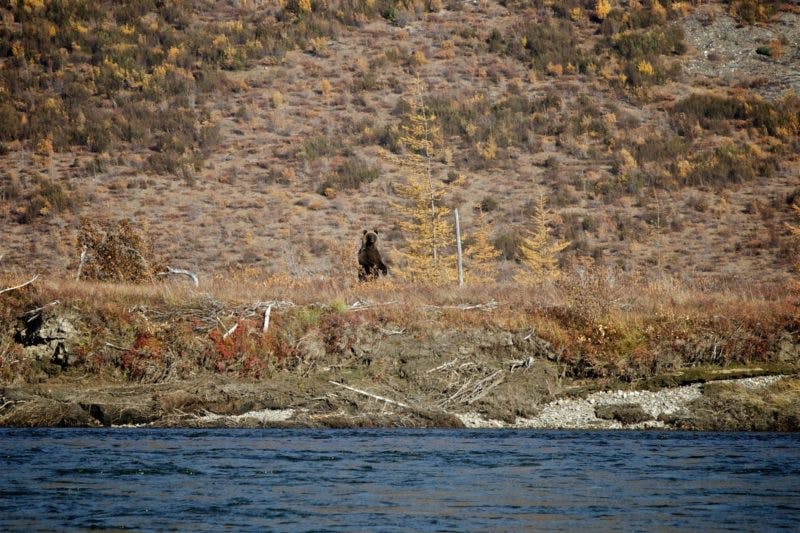 "Chukotka is a real wild and untouched place. While rafting, the probability of meeting animals is very high. These can be bears, deer, moose, or hares.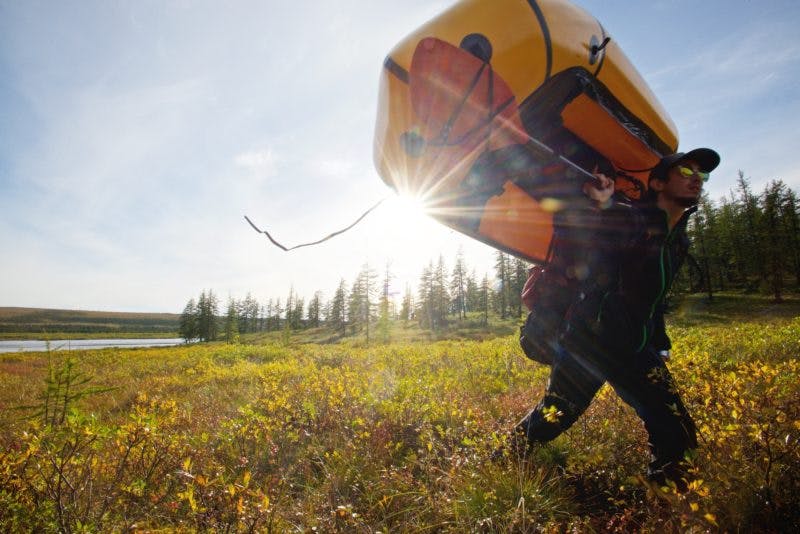 "In one of the trips I had to walk about a kilometer from the river to get to the lake. I did not even blow up my raft: I adjusted the paddle and calmly carried it. Low weight is the main advantage of Alpacka Raft."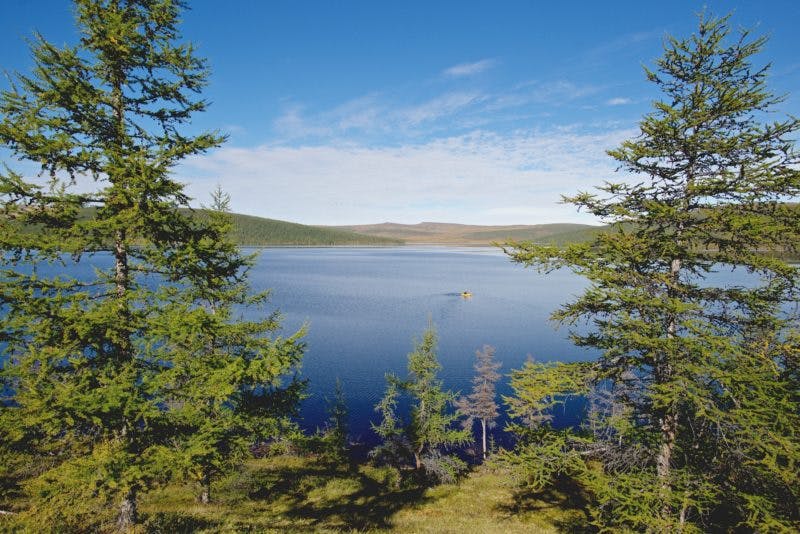 "A small lake with larches, like an oasis stretched in the middle of the bare tundra. A special microclimate makes these beaches suitable for the forest and cozy for the traveler. For those mountains on the horizon, the forest is no more. And this is only 8 kilometers."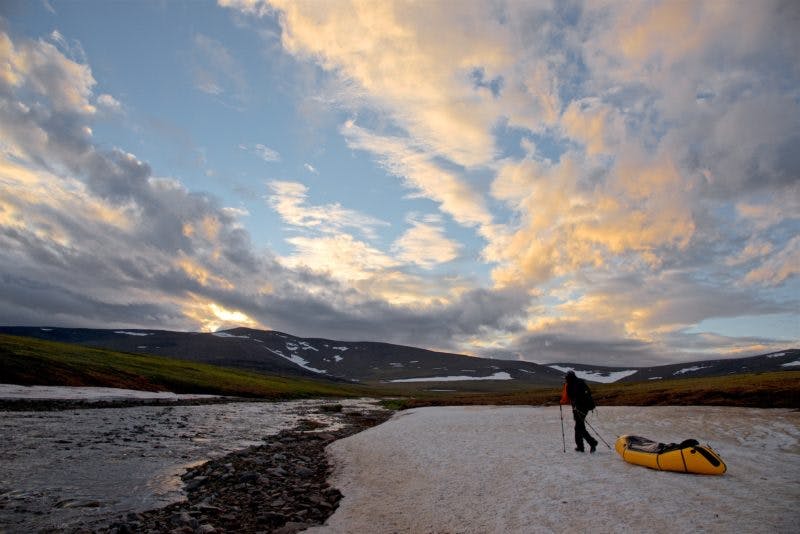 "The backpack weighed 35 kilograms, so I used another feature of Alpacka, loading all my equipment into it."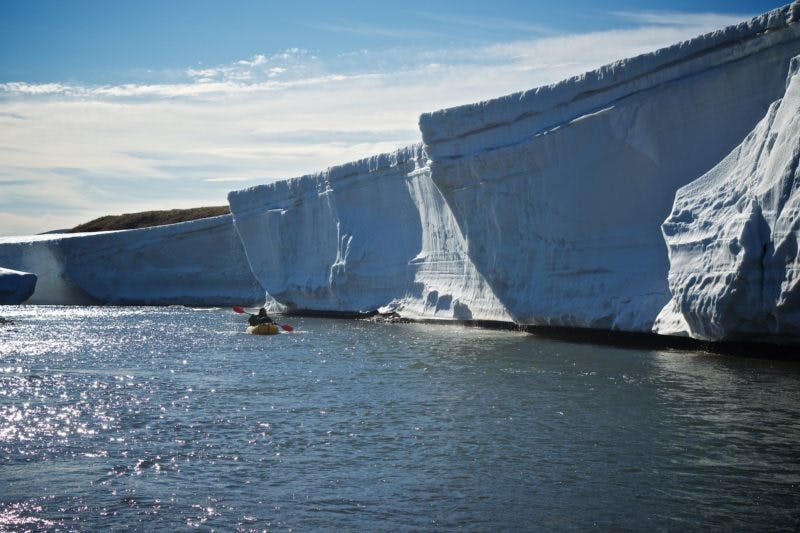 "These are not icebergs, but the banks of the Koolenvaam River. The nature of Chukotka is so severe that some ice sheets do not melt over the whole summer."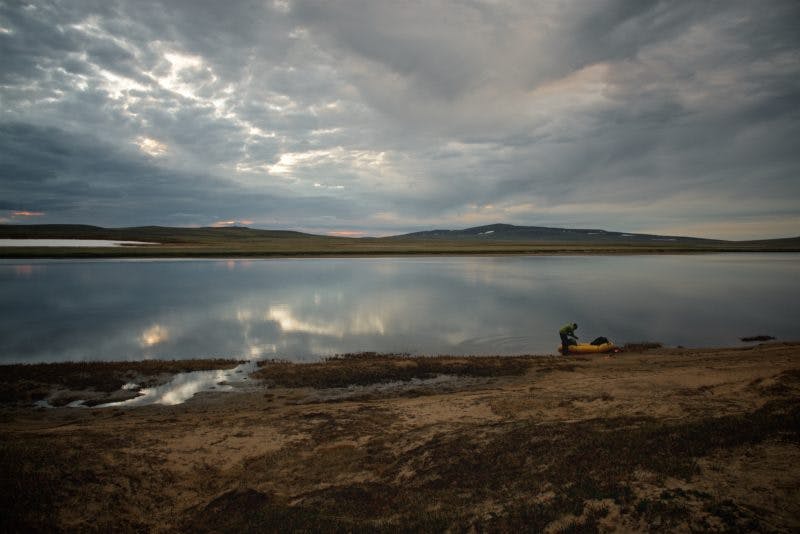 "The landscapes in Chukotka are completely different. I am not far from the coast of the Bering Strait dividing Russia and Alaska. The tundra is severe here, and the coast is treeless."