April 10, 2019
Save Glen Etive: A Scottish Landscape's Struggle Against Hyrdo-Electric Dams
Story by Huw Oliver, Alpacka Raft Ambassador. Action shot of Alex Tetreault boating the Glen Etive by Alex LaLonde. Scenic photos courtesy of the Save the Glen Etive Campaign (find out more Save Glen Etive)
An isolated, but iconic part of Scotland, Glen Etive is the landward extension of the long, fjord-like finger of Loch Etive. It's hemmed in by the steep, craggy mountains of the West Highlands, and by the waters of the River Etive that runs through the bleak plateau of Rannoch Moor.
You might remember the Bond film, "Skyfall," where Daniel Craig and Judi Dench stand next to an Aston Martin, looking out over a moody glen. Now a popular stopping-off point for tourists driving north to Fort William, it boasts a rich history in hill-walkers, climbers, and paddlers. They come to appreciate and enjoy its unique setting.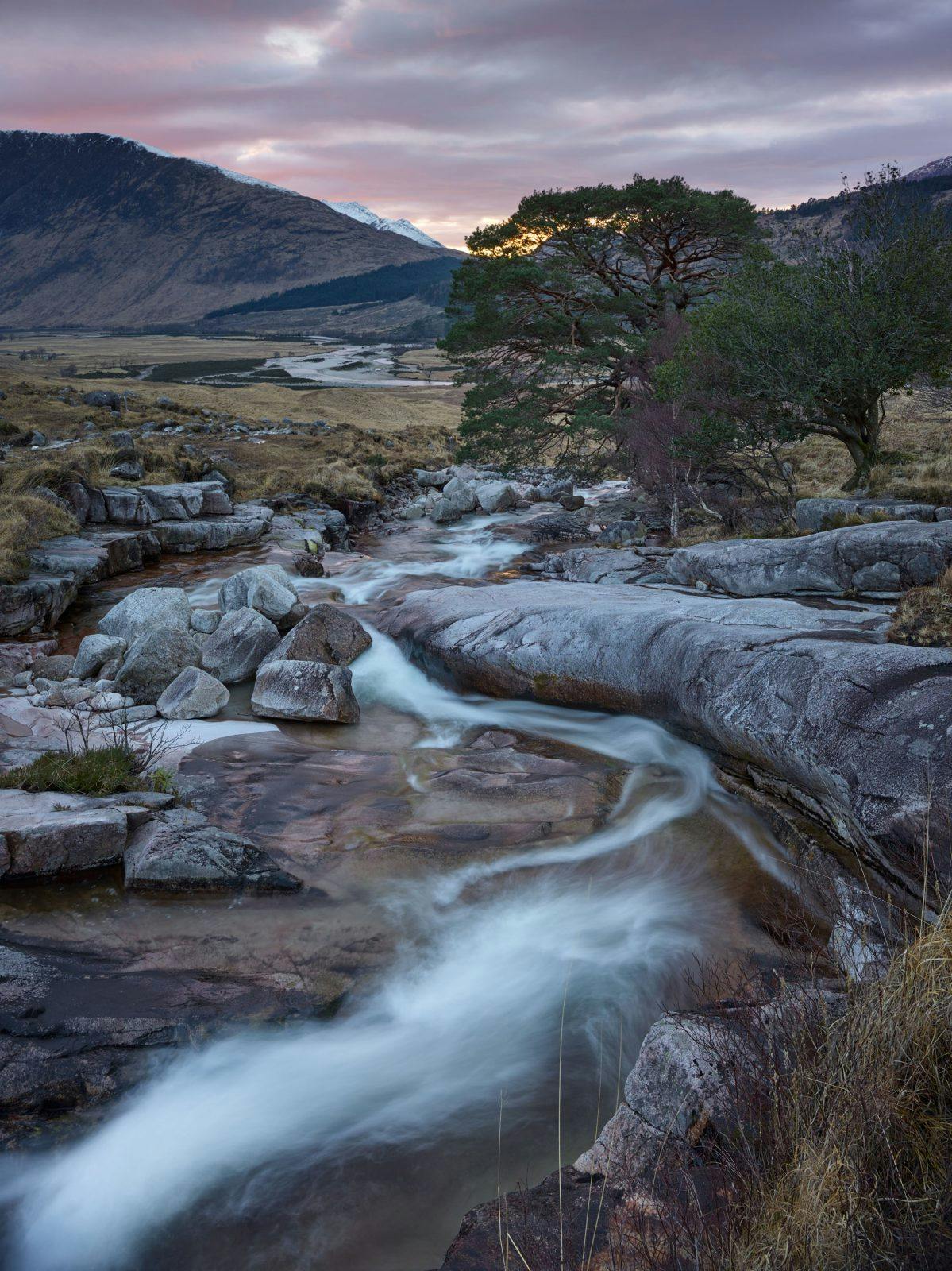 What's happening in Glen Etive today?
In 2018, a planning application was submitted for seven hydro-electric dams in Glen Etive. That's right, in a small area that's famous for the importance of its landscape
Two landowners, of the Glen Etive and Dalness estates, own the land. They stand to profit by up to £3 million from these dams, while the developer, Dickins Hydro Resources, stands to profit by around £1 million per year. The local community in the glen, which is small and mostly relies on the two estates for employment, has been promised just a fraction of that in compensation.
The implementation of these dams will impact land designated as a National Scenic Area, a Special Protection Area, and a Wild Land Area. The Scottish Government describes the latter as, "our finest scenery," and which is to be "protected from inappropriate development."
Objections to the plans center around the fact that this is the "wrong type of development, in the wrong place." Many objectors believe the combined energy output of all seven proposed dams would be negligible in comparison to other renewable sources, and would not outweigh the environmental costs.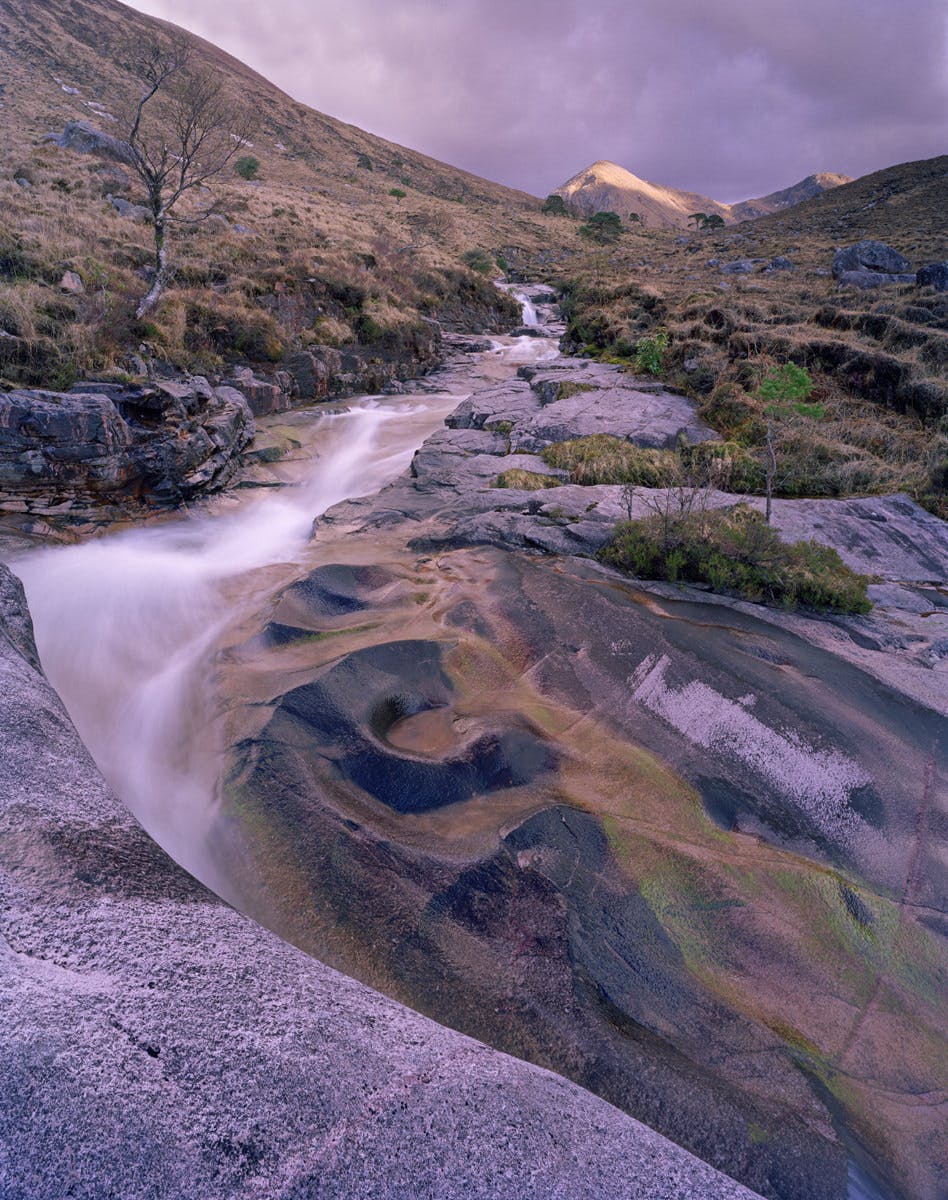 The plans to restore the landscape after construction has finished remain vague. Some plans, such as the idea of burying pipelines, are impossible where the pipes cross areas of lightly covered bedrock.
The plans see the glen and its waterways as a resource ripe for development, but they don't assess its value as a resource for recreation. As well, they don't take into account the enormous draw of the area to tourists, which would be heavily impacted. Who wants to see seven extensive hydro-power systems, their powerhouses, and the tracks needed to construct and service them?
If you're familiar with Highland hydrology, you'll know that the rivers run steep and short. Rainfall might be plentiful, but shallow soils and large area of bare rock in Glen Etive mean that water doesn't stick around long. After a short spate the rivers sink back to base levels, which in summer are often a mere trickle. Great for boaters, but not a source of consistent energy supply.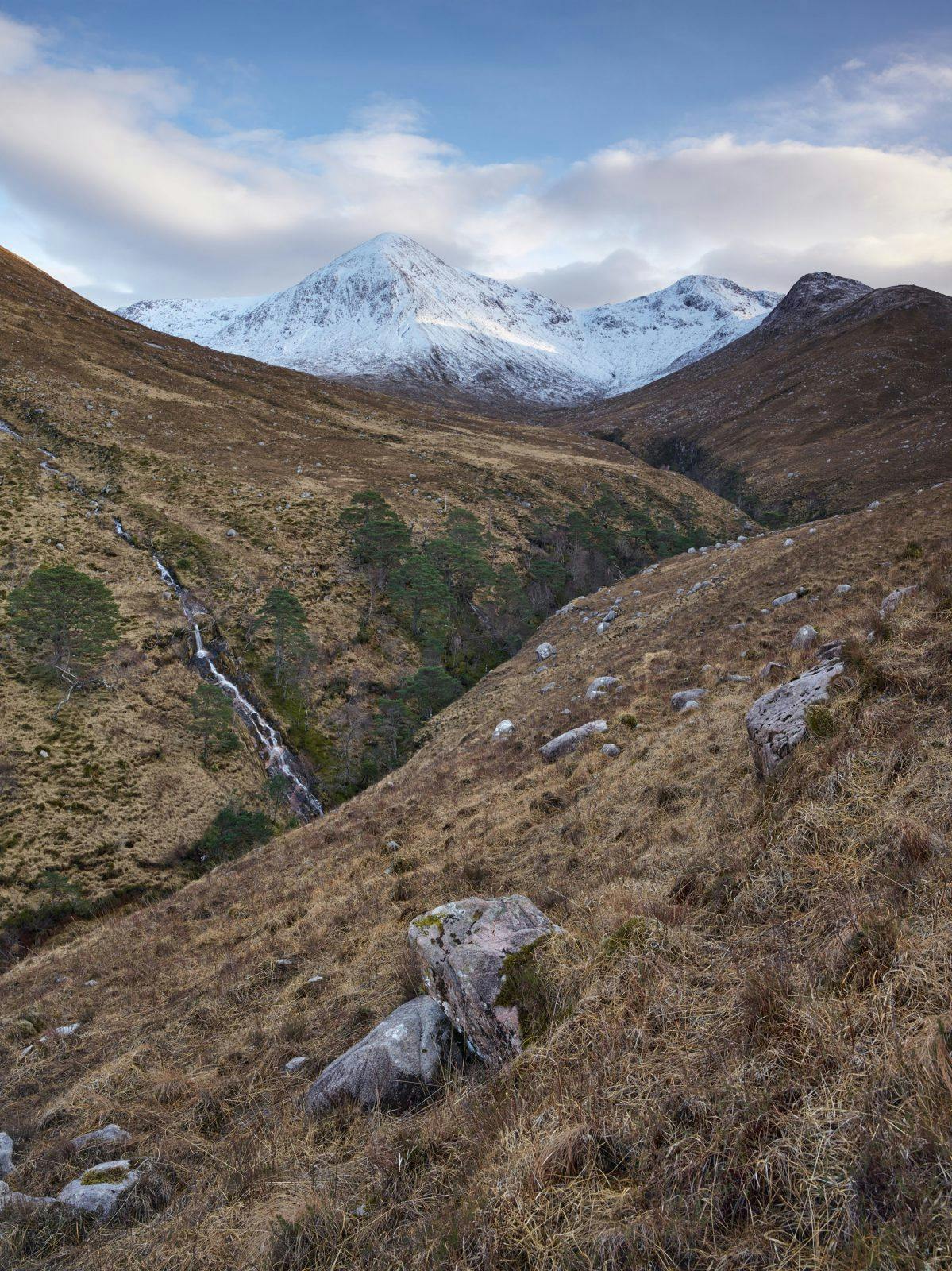 What are the immediate challenges? 
In February, the Highlands Council approved all seven proposals, despite concerns about the impact of two of the dams. Concerned citizens lodged more than 650 objections during the planning process.
Following an outcry from the general outdoor community, three of the proposals came under review (known as the Glen Etive 3). Still, the Council upheld approval in a special meeting in March.
So far, the voices of thousands of people have failed to convince the Council that Scotland's waterways and wild spaces are worth protecting in the way that the existing designations claim to do. On March 29th, the Council decided they will not be reviewing the Glen Etive 3 proposal.
In some ways, what is in question is not just the potential for long-term impacts in Glen Etive itself, but a nationwide questioning of our priorities when it comes to preserving sensitive land that has already been recognized as particularly special. Right now, things look bleak for Glen Etive, and by extension for the rest of Scotland's undeveloped land. But it isn't over yet.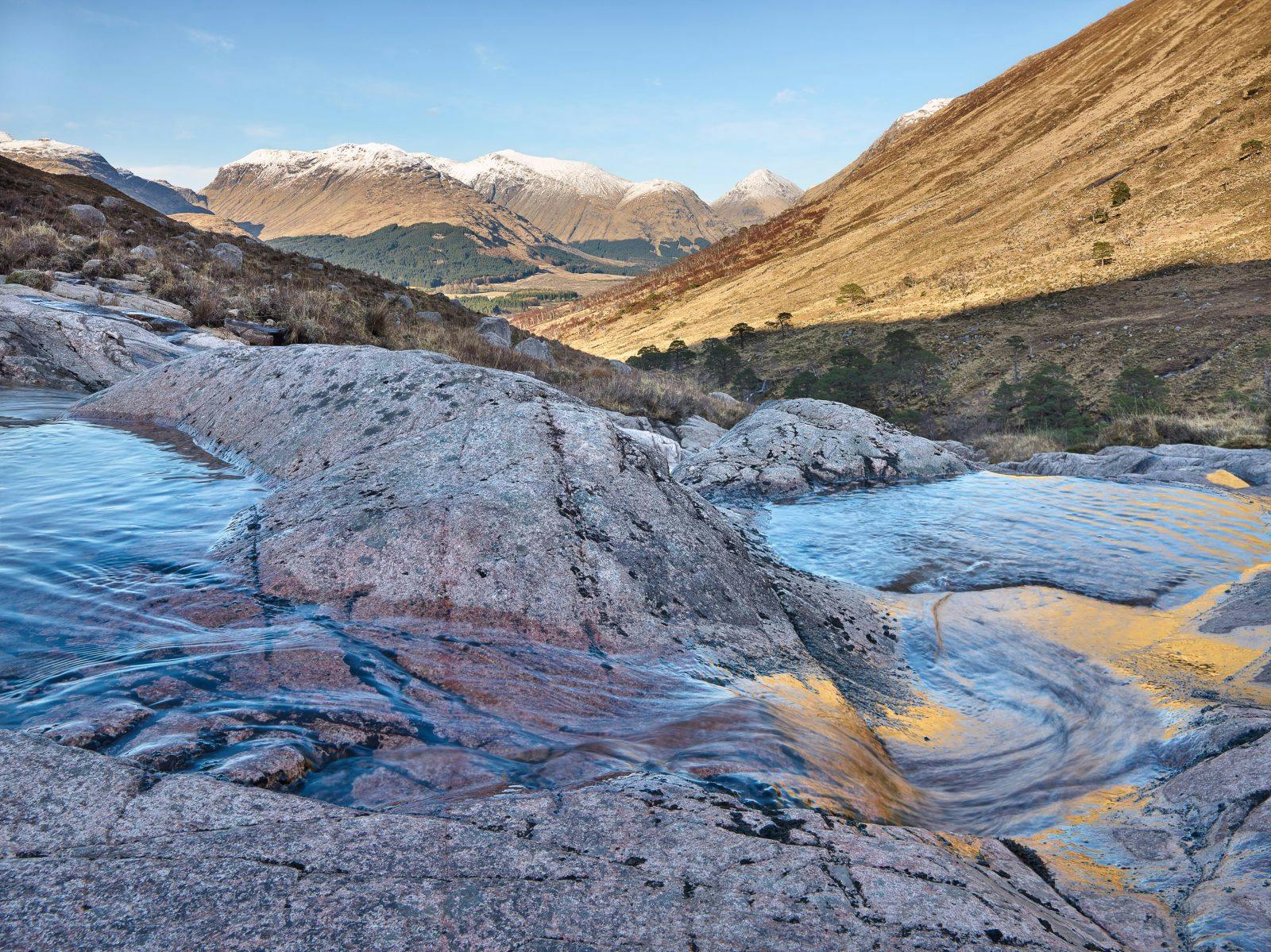 Get Involved!
Facebook frowns won't win the day, but an informative page has been created to keep people up to date with objections to the current situation, and to let them know what they can do to add their voice to the process. You can find it here.
A petition has been launched, and has gathered over 13,000 signatures. Every one of them helps, so whether you live in Scotland or not, please take a look and sign here.