November 4, 2021
Solo Adventure on the Savonoski Loop
Story: Bjorn Dihle | Photos: Glen Aronson
Bristol Bay may be most famous for having the world's biggest run of sockeye and unparalleled fishing opportunities. Its watersheds also have incredible adventure opportunities — everything from day trips to epic Bilbo Baggins' sort of journeys. A while back, my friend Glen Aronson was taking time off from work and decided to do the Savonoski Loop—an 80-mile lake and river paddle that begins and ends at Brooks Camp on Naknek Lake. It's named for Savonoski Village, a Native settlement at the mouth of the Savonoski River that was destroyed in 1912 eruption that formed the volcano Novarupta and Valley of Ten Thousand Smokes. Considered the biggest eruption in the 20th century, Novarupta unleashed three cubic miles of magma and ash and covered more than three thousand square miles in ash more than a foot deep.
"From what I had heard, the Savonoski Loop seemed like a totally manageable solo trip," Glen said.
Glen had bought an Alpacka packraft the spring before. Weighing just six pounds and packing down to the size of a sleeping bag, packrafts are a gamechanger when it comes to backcountry wanders. Glen had taken care to learn the basics of packrafting. He started with practicing capsizing and getting back into his packraft on a lake, paddling rivers close to town and then, paddling the Tlikikila River, which drains into Lake Clark National Park and Preserve. He even took a whitewater packrafting class.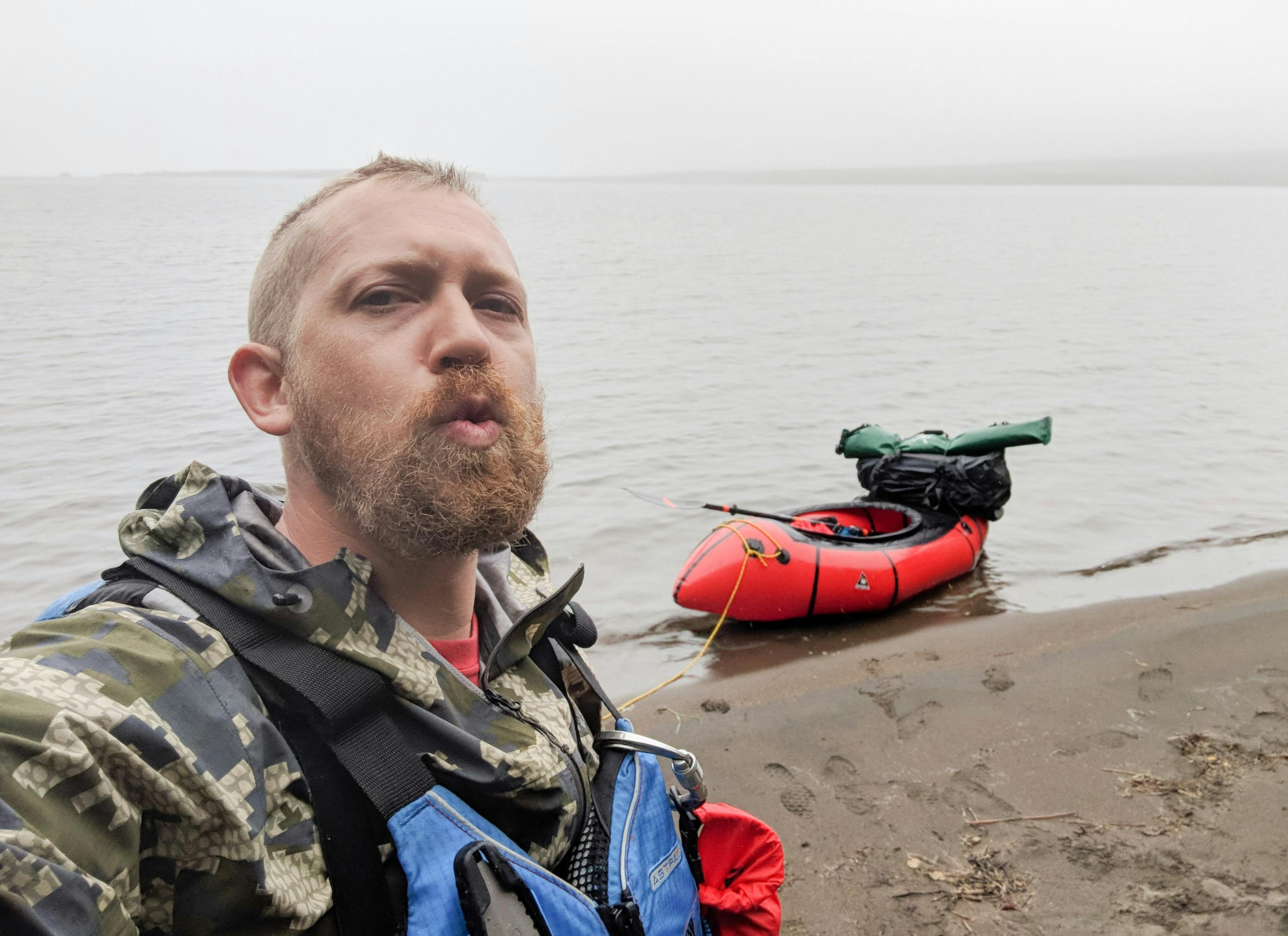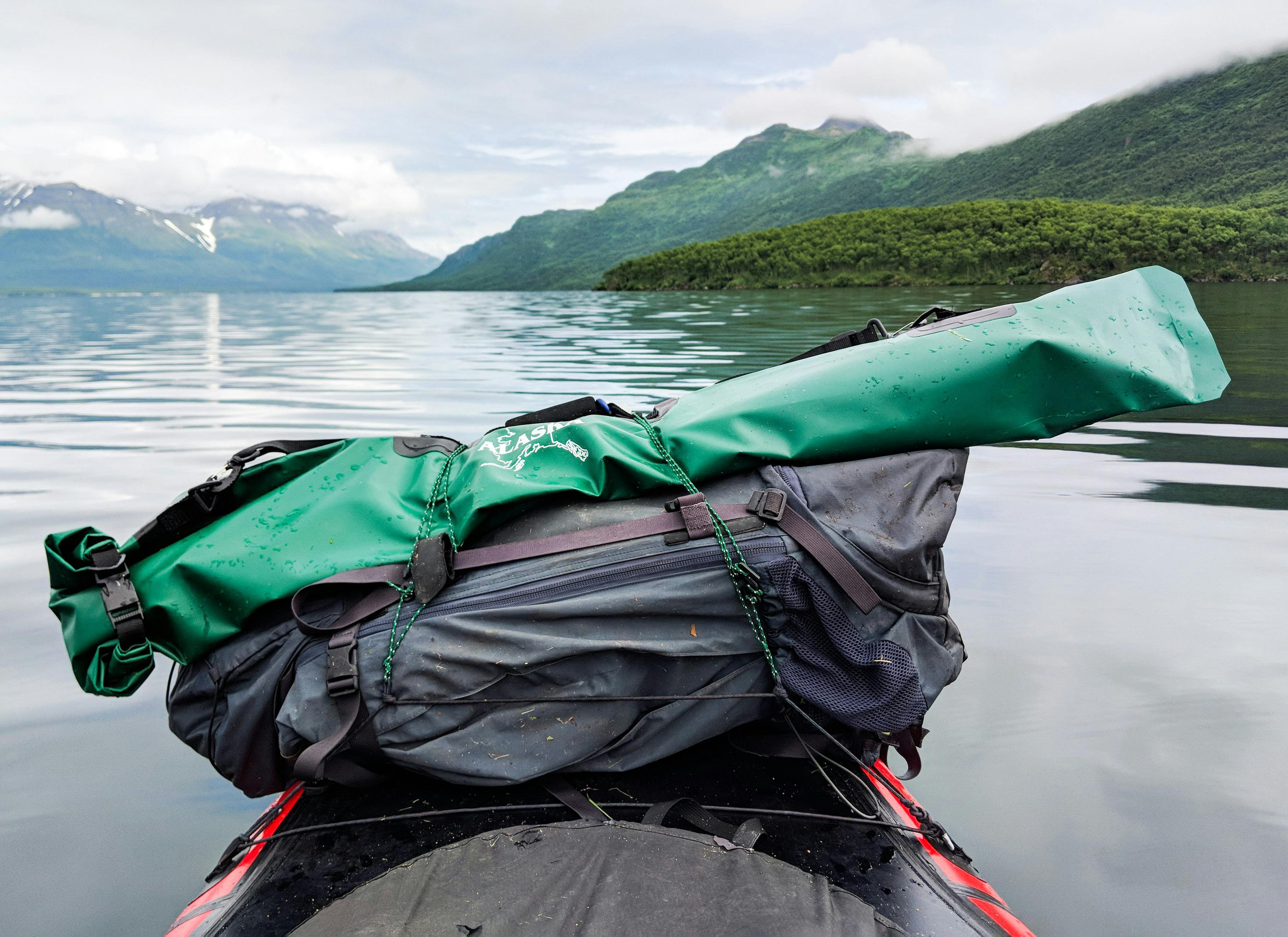 In July, Glen set out to do the Savonoski Loop. He flew from King Salmon to Brooks Camp, where upwards of three hundred people visit during peak season to photograph brown bears at Brooks Falls.
"The place was at capacity. It was this strange improvised human settlement with bear highways running through it," Glen said.
A ranger immediately gave him a bear safety talk. Afterward Glen asked if they had any information on the Savonoski Loop. The ranger told him, 'Nope, but a guy died a couple weeks ago on nearby American Creek because the water is super high.'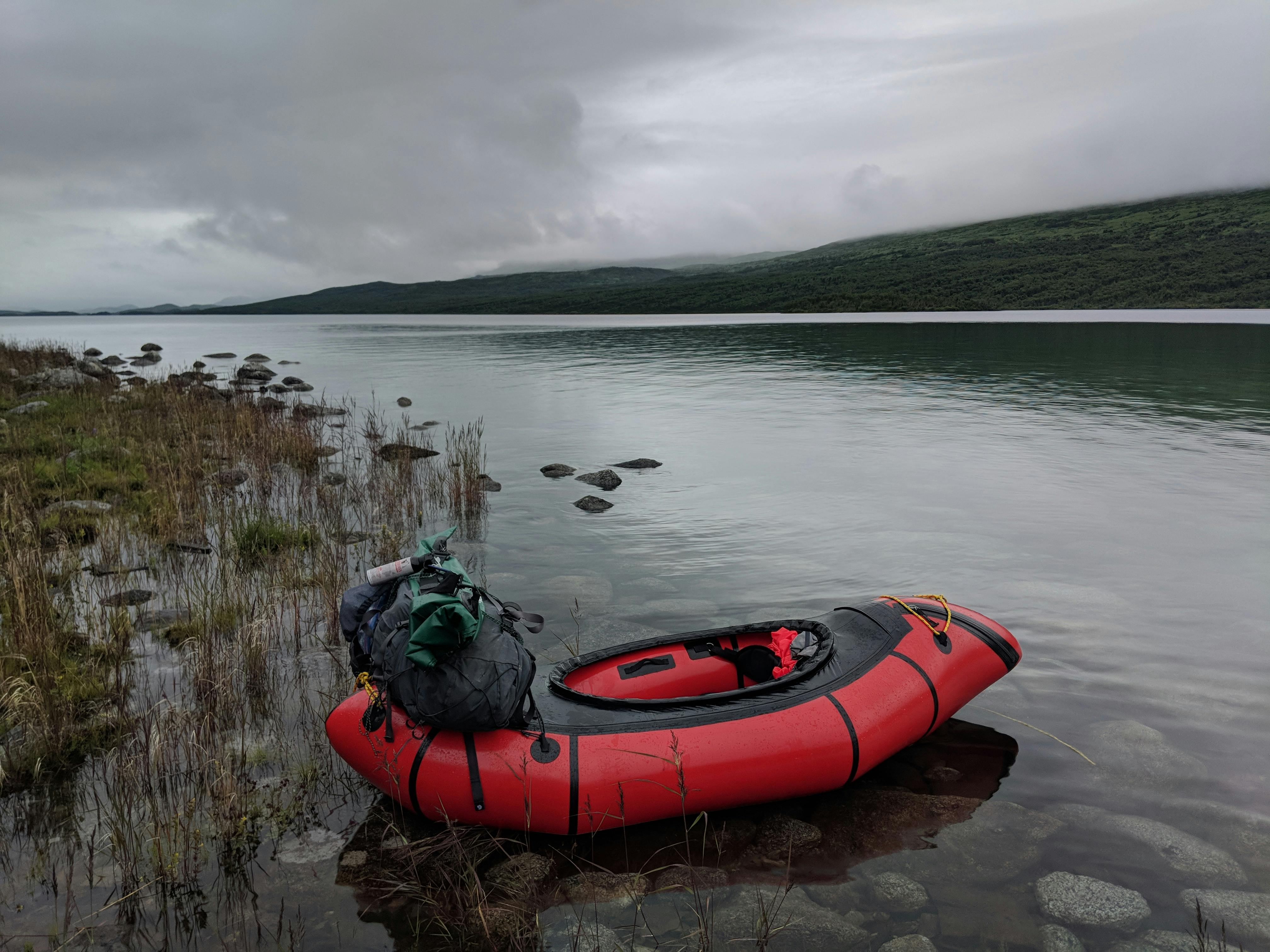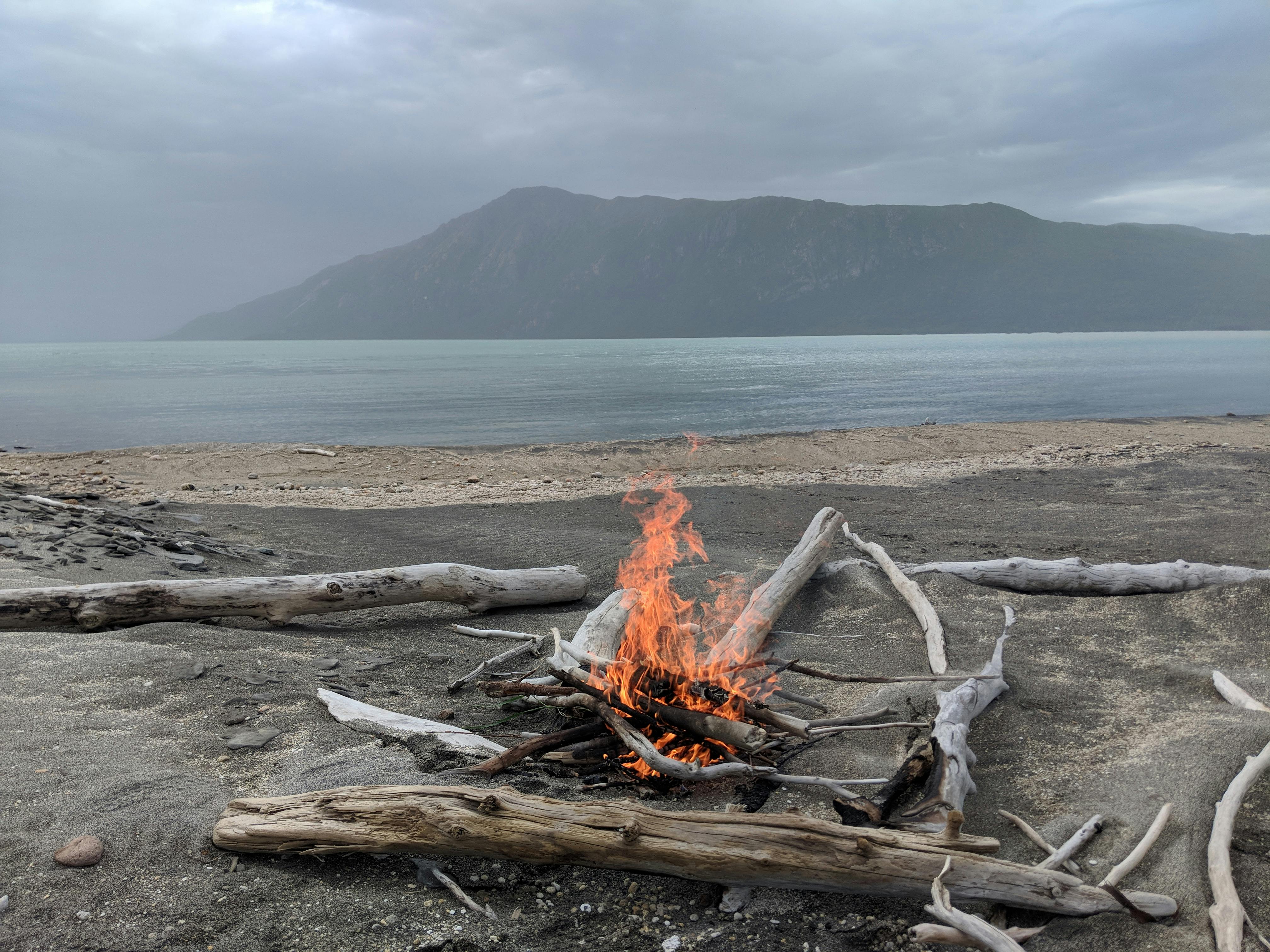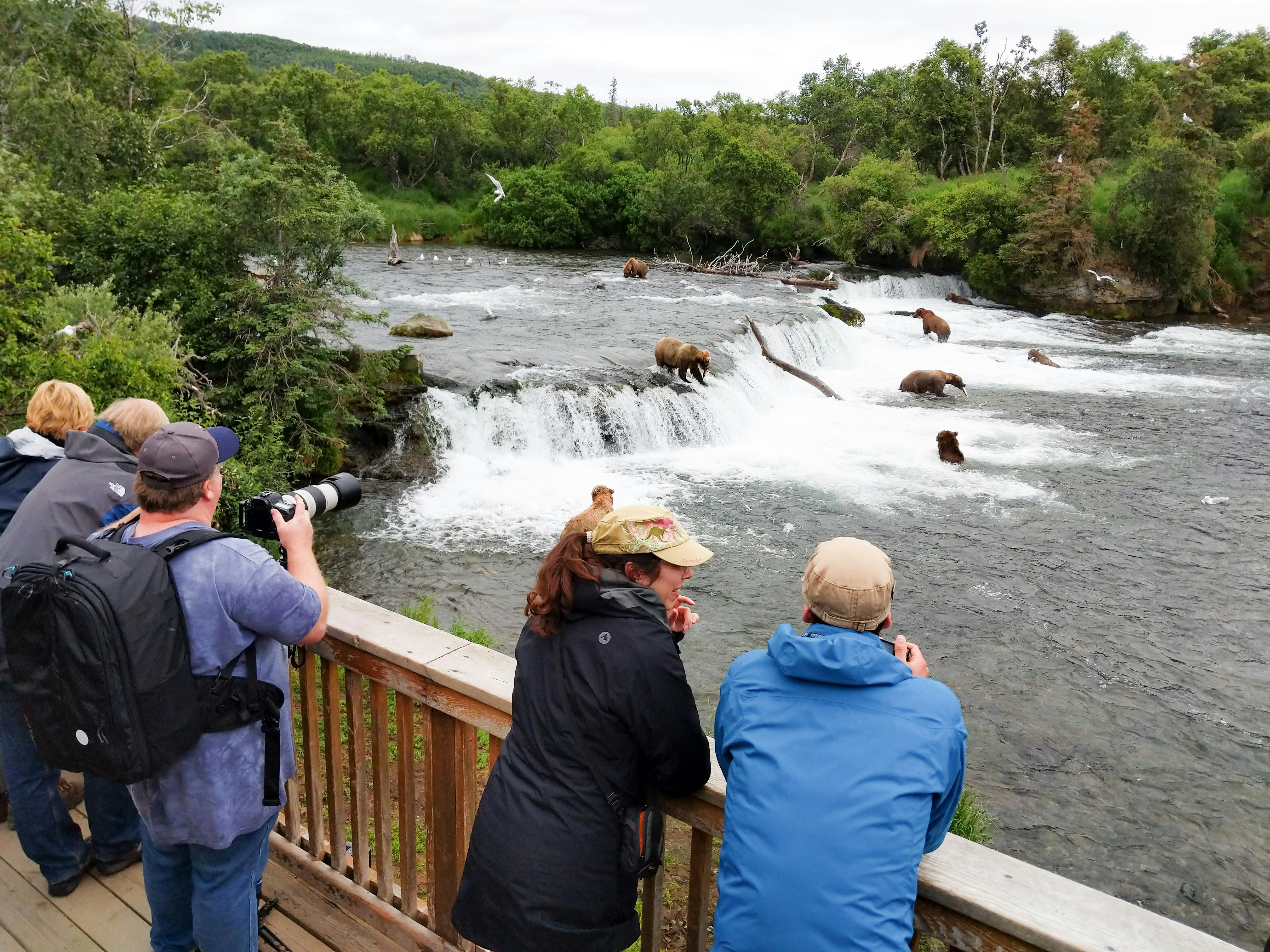 Glen, surrounded by incredulous, staring tourists, paddled away that afternoon. Naknek Lake is notorious for dangerous winds that come on suddenly. The wind picked up soon after Glen began a two-mile crossing and blew him off course. He made a point to camp on small islands and follow strict protocol with his food to avoid attracting bears. The days turned into a simple routine. He saw neither people nor wildlife as he paddled to Fure's Cabin, where there's a 1.5-mile portage trail to Lake Grosvenor.
"Lake Grosvenor is like a fjord and had a darker energy. The mountains seem taller, and the woods felt darker," Glen said.
He made camp on a bank on the southern end of Lake Grosvenor near where it meets the Savonoski River. The forecast called for a lot of rain to begin the following night. Knowing how high the water already was, Glen was eager to be done with the river before it got any bigger. That night he awoke to the sound of something big coming up to his tent. Instead of making contact, the animal leapt off the bank and cannon-balled into the lake.
The following morning was beautiful but extremely windy. The blue sky was hidden in the ash left over from Novarupta. When Glen paddled out onto ash-filled Savonoski River, the chaos he met was more than anything he was prepared for.
"The river was bleeding into the forest. Sweepers and strainers were everywhere. Currents were super strong and very conflicted, and I couldn't read them. I don't spend my life doing this sort of stuff. I sit at a desk. I'm used to being able to say, okay, this can stop now. I can press a button to abort," Glen said.
After 10-minutes of extreme panic, Glen fell into a rhythm. There are no real rapids on the twelve miles of the Savonoski River, but even at mid or low water it's not easy to paddle with powerful currents and obstacles of logs and debris. On the lower half of the river, the paddling began to mellow. Brown bears fishing for salmon began to appear. Glen, scared he was not making smart decisions, decided to take a break on a tiny island. As he neared the shore, a big bear stepped out on the only place he could land his packraft. At the mouth of the river where it drains into the Iluk Arm of Naknek Lake, there seemed to be bears fishing everywhere. It's common to see 20-30 bears on this section of river, often at close distances. Glen carefully paddled by, noting that the bears were only interested in salmon. At a "safe" camp spot covered in bear scat, he made a big fire and, full of self-described male energy, celebrated being alive.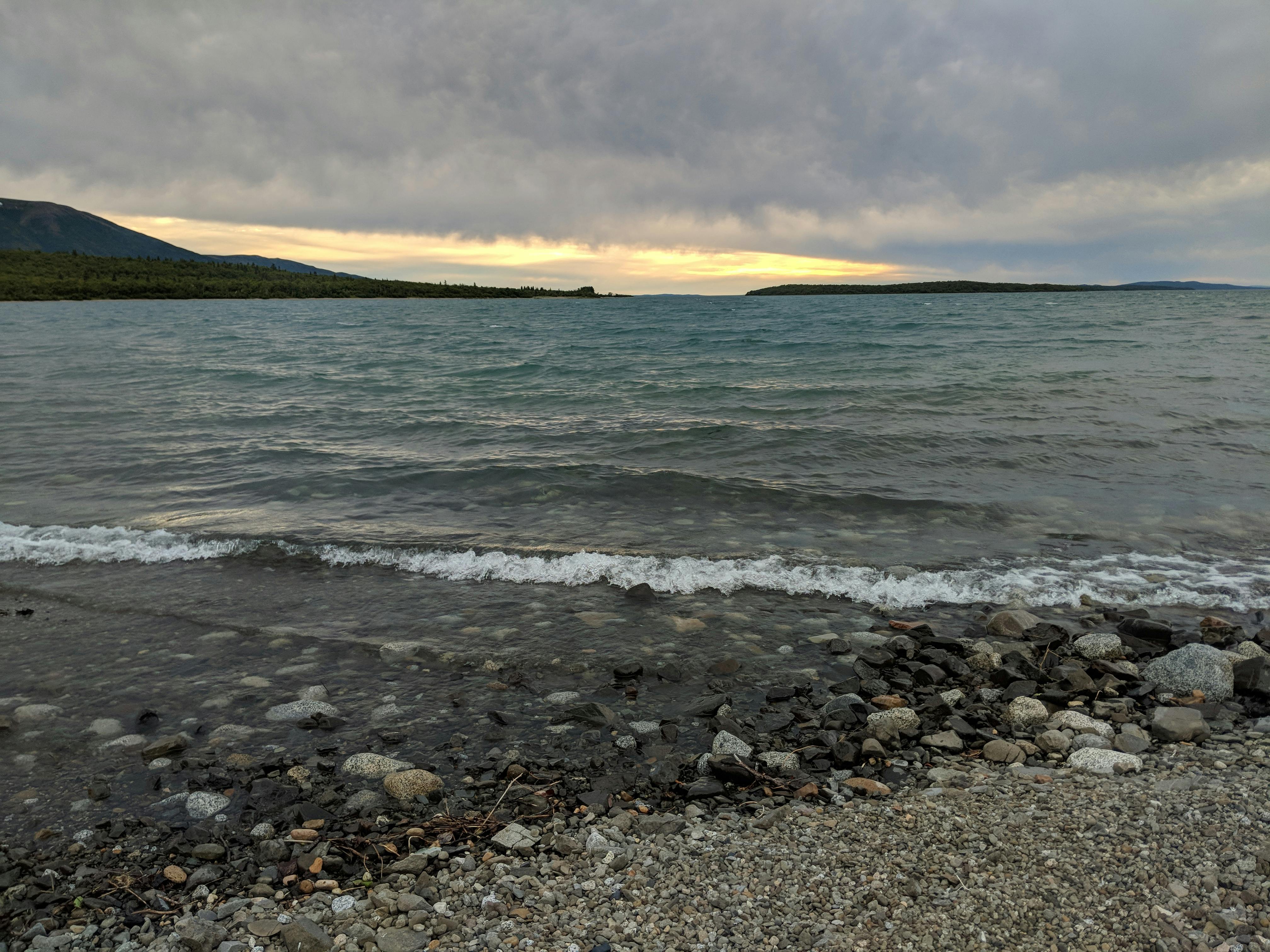 After being out for a week, Glen made it back to Brooks Camp feeling like a lone survivor of a crazy adventure. Thankfully, the lodge had plenty of beer. He spent a few days decompressing and seeing what Brooks Falls and nearby Valley of Ten Thousand Smokes were all about.
"I don't think the Savonoski Loop gets done much," Glen said, offering some final thoughts. "I'm glad I did it. For sure. I wouldn't do it alone again. I've thought a lot about that day on the river. If I did it one hundred times, I'm convinced that 10 times I wouldn't have made it. Don't trust the guidebooks. The potential to have a real screwup is high."
Bjorn Dhile is an accomplished journalist and has also written a few additional stories on this blog. He also writes for Pride of Bristol Bay is a free column written by Bjorn Dihle and provided by its namesake, a fisherman direct seafood marketer that specializes in delivering the highest quality of sustainably caught wild salmon from Bristol Bay to your doorstep.