Staying Sketchy Safely
Like most of the world, since the Coronavirus spread, my life took an unexpected turn. I was no longer able to hold a clear vision of what the year would unfold for the world, let alone my plans for the following week. I decided to shift my focus towards simplicity and gratefulness.
I attempted to drop my personal story, the goals I had been pursuing for a creative life in Wyoming, and find a way to put that energy towards something timely.
It was simple, I had to move back to California where the love of my life, my mom, lives. With an air of uncertainty of what COVID was bringing to families, I needed to find a way to be close to family if any help was needed. The next step was to figure out how to do that while simultaneously giving back to my communities.
I grew up in a small Northern California town in Trinity County. When I moved away for college almost a decade ago, I never imagined I would live there again. It wasn't until I became a Rafting Guide on the South Fork American River that I started to realize what an outdoor haven the Trinity Alps region was. I would travel with fellow kayakers, ones from all over, back to my hometown section that I had grown up swimming in! Over the years I have pondered why I had not known what whitewater kayaking was growing up, and the answer became clearer as I grew older. Without support or knowledge given, it's a struggle to indulge in many recreational activities. I was only able to get into the sport through the UCSC Kayak Club and having access to gear.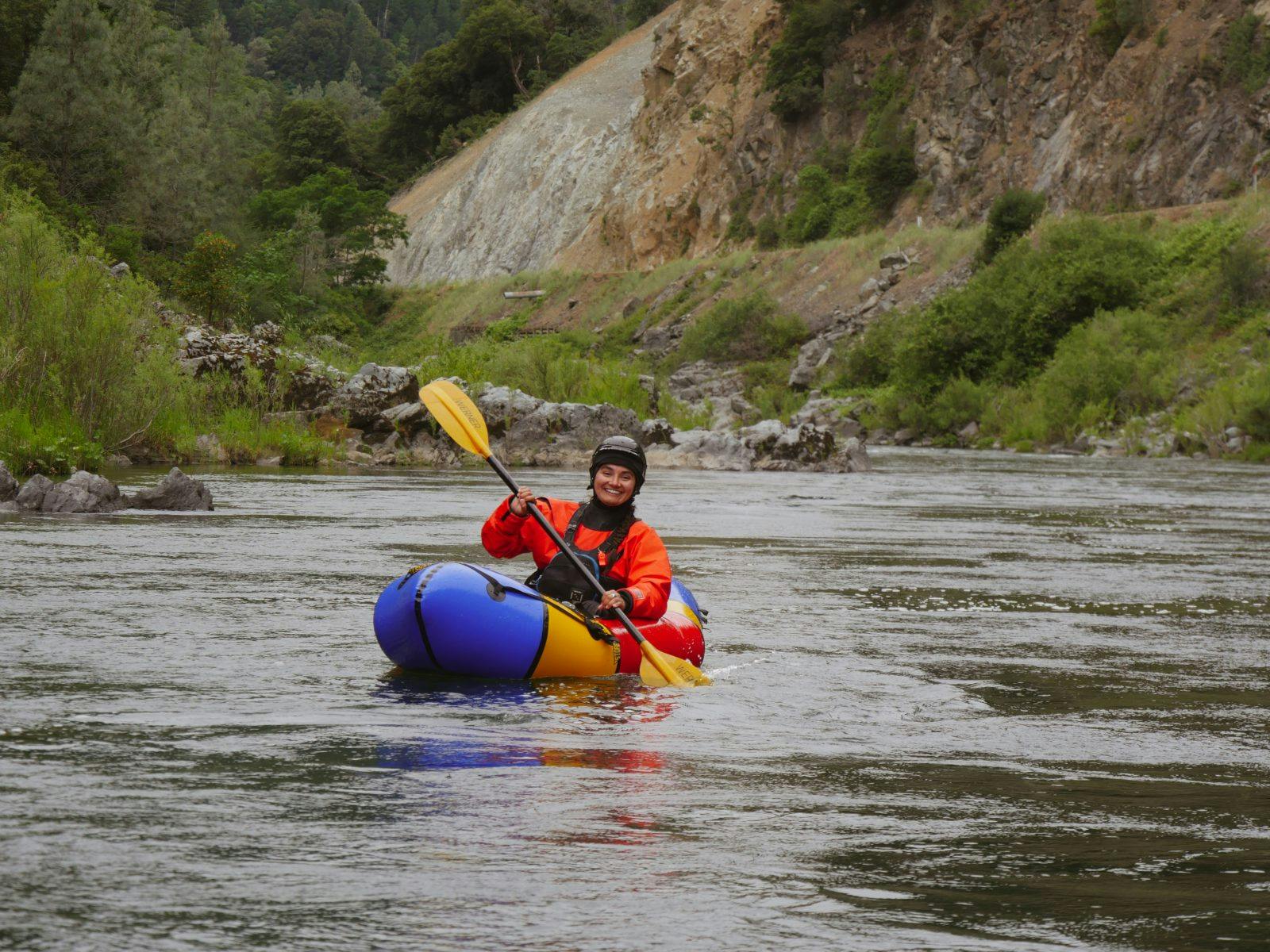 After obtaining a summer job with a local non-profit, I brewed up dreams for the weekends I'd have to explore Trinity County's watershed. I wanted to discover not only what it could provide to me, but what it could bring to other locals. If I could get support to attain these goals, how could I let the support ripple past me and to others in the area in the future?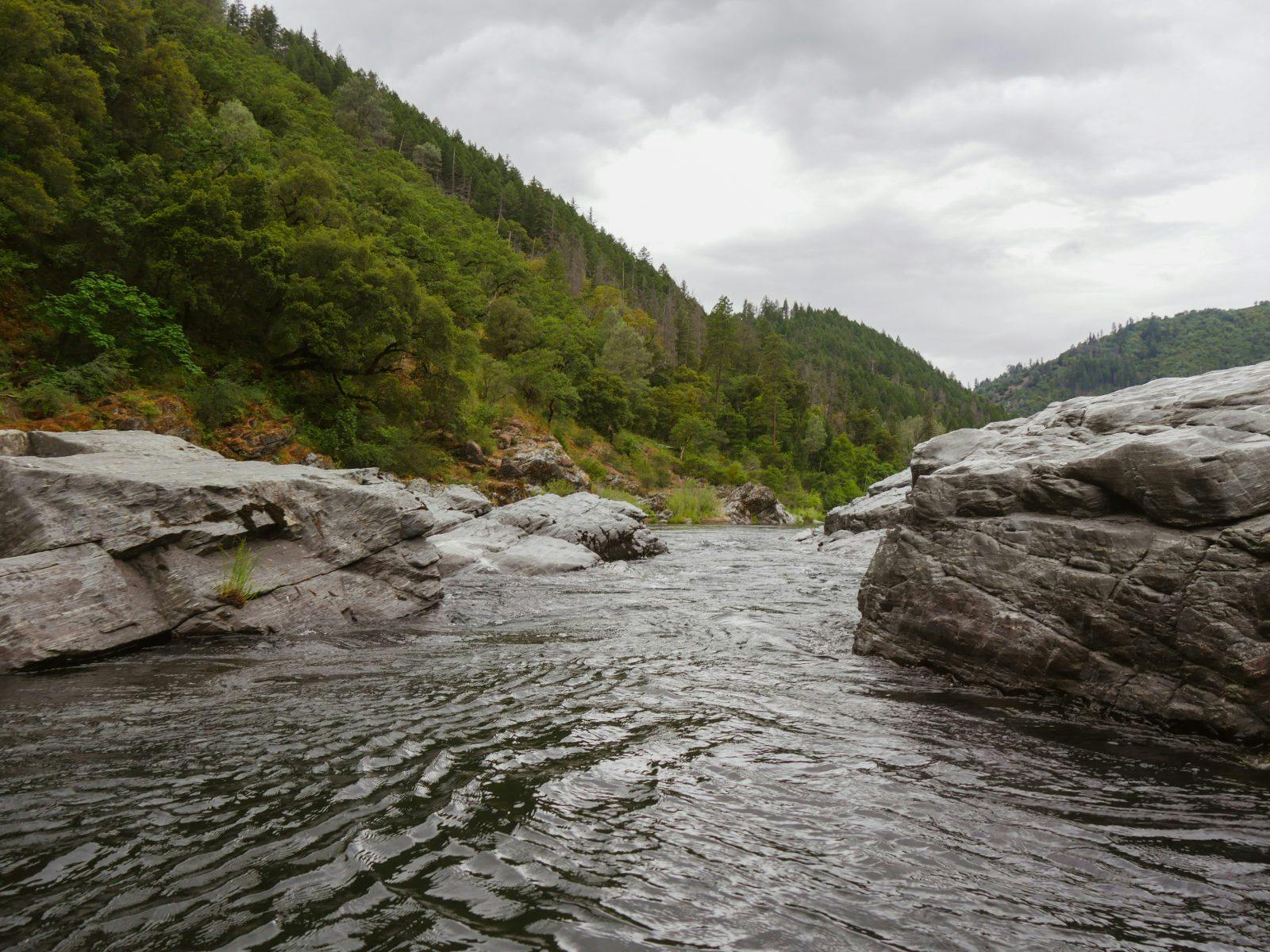 I knew instantly I had to reach out to California Watersport Collective, and what I didn't realize is that they were now also using Alpacka Raft packrafts.
The founder, Melissa DeMarie, has been a continual inspiration to me as a young female in the whitewater world. Over the years through her collective, I have received continual support to reach goals I would otherwise be unable to. My first introduction to the collective was safety kayaking for the first Women's Clinic on the South Fork. Since then, I have borrowed creek boats to charge bigger water, borrowed gear that allowed me to propel my skill set, participated in their Swift Water Rescue, traveled to Chile to document their first international trip, gotten into packrafting, and even designed the logo.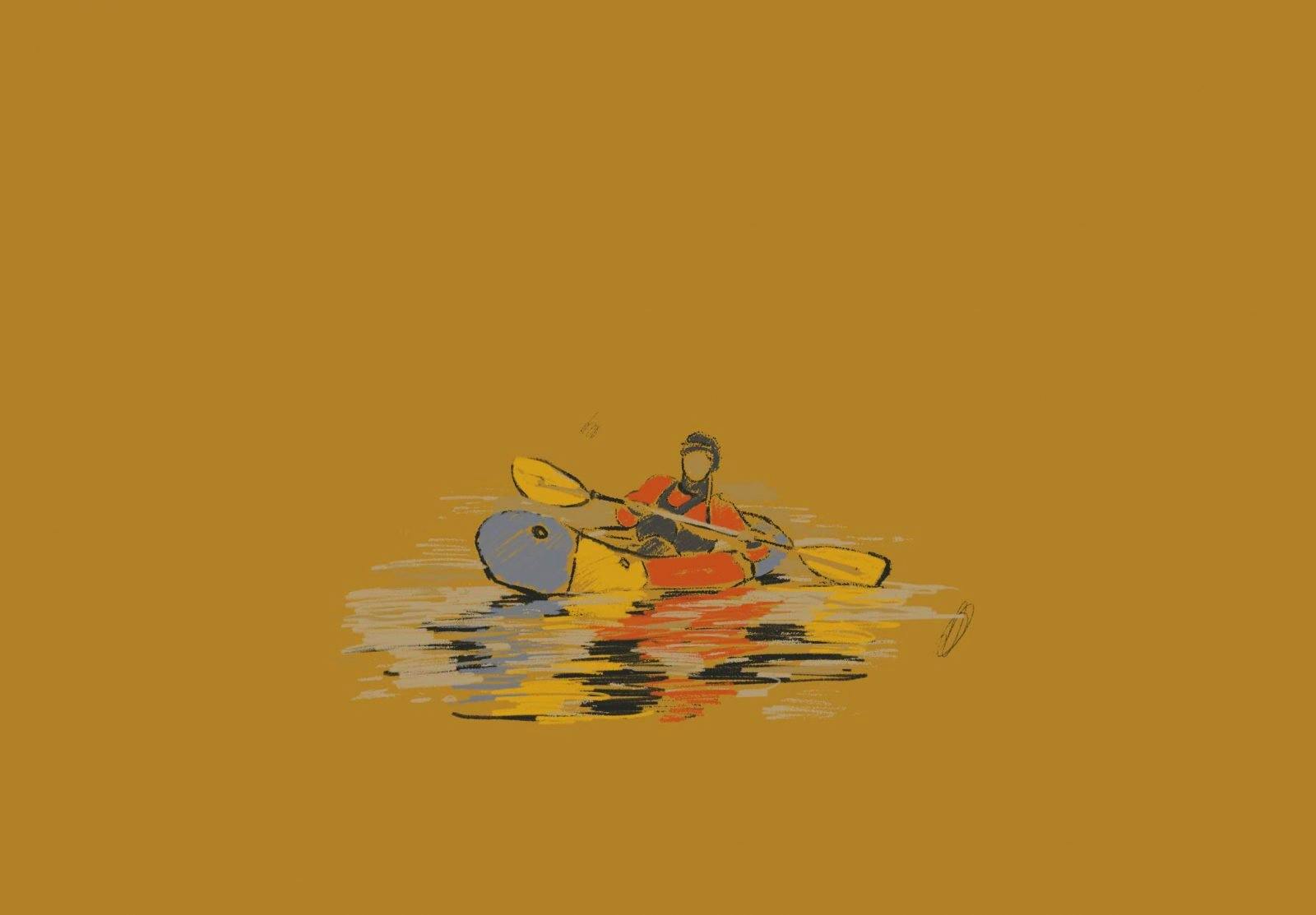 Most importantly though, the Collective has provided me a space in a female community in a male dominated sport, and helped break down the financial barrier that many low-income aspiring kayakers face.
Fast forward a month. I have been packrafting with my Alpacka Raft down the Trinity River on the Pigeon Point section and bike shuttling as often as I can! With the gear provided, I can safely carry everything I need on the river and pack it all on my bike ride to the put-in. Despite currently having to adventure in a safe distance from others, my hope is to discover ways of providing other locals avenues where they can test the waters too. Pun intended.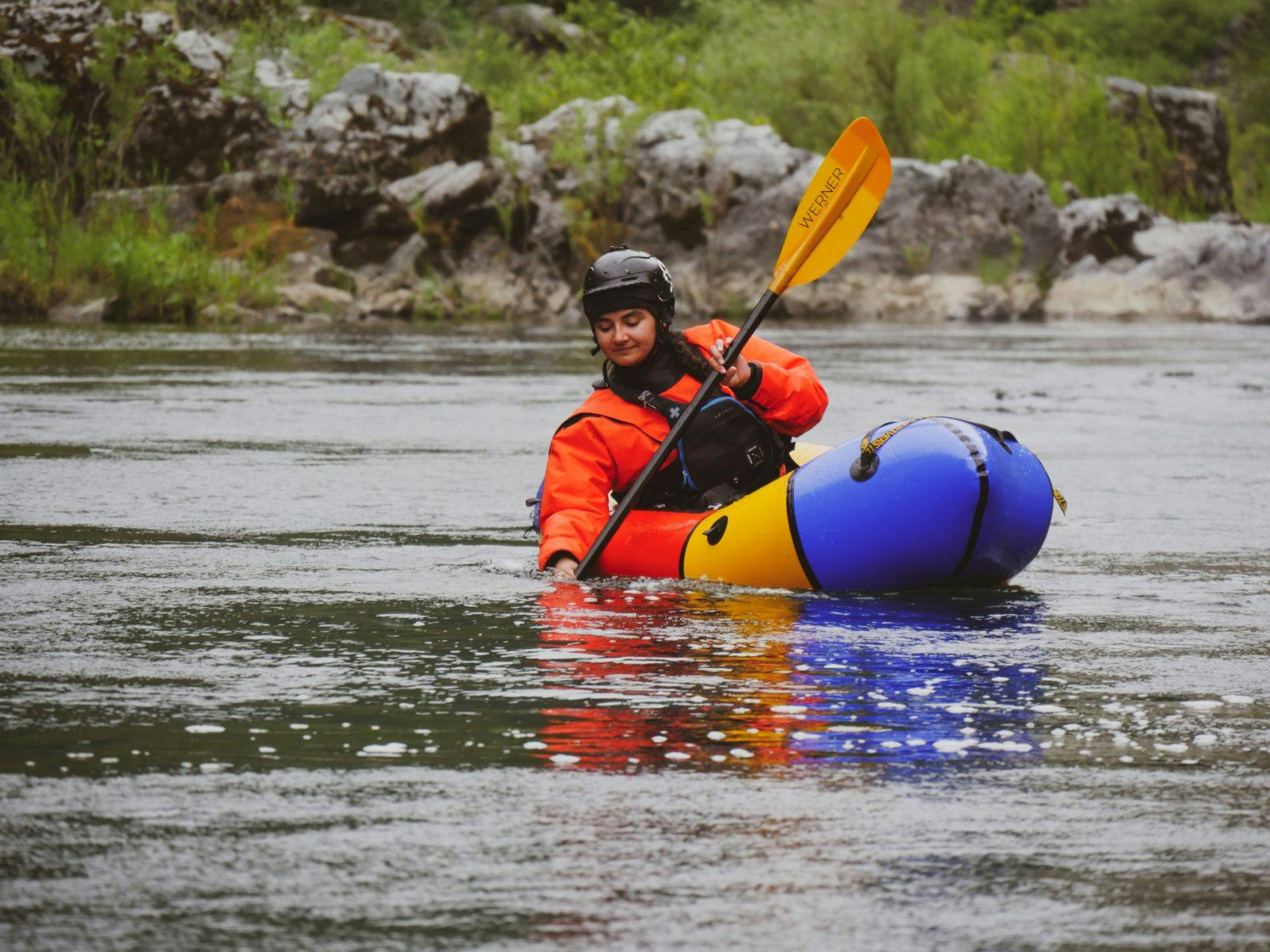 Let's talk gear. The Alpacka Raft I have been using has become even more dreamy the reality of paddling! The next-to-nothing weight paired with durability is what really sets it apart from any other vessel on the water. For self supported trips, the cargo fly internal zipper makes bringing the essential gear attainable.
From a risk management perspective, I knew I would need a few extra items to make these solo adventures safe. This included having accessible my Garmin InReach Mini, first-aid kit, and personal protective equipment in the event I would have to interact with others. I illustrated everything I keep within reach using my drybag. Inside the body of the packraft, via the cargo fly zipper, I keep my backpack I wear when bike shuttling after paddling. This bag fits the rolled packraft, a four-piece breakdown Werner paddle, my drysuit/river clothes, throw-bag, and I've even stuffed my PFD inside!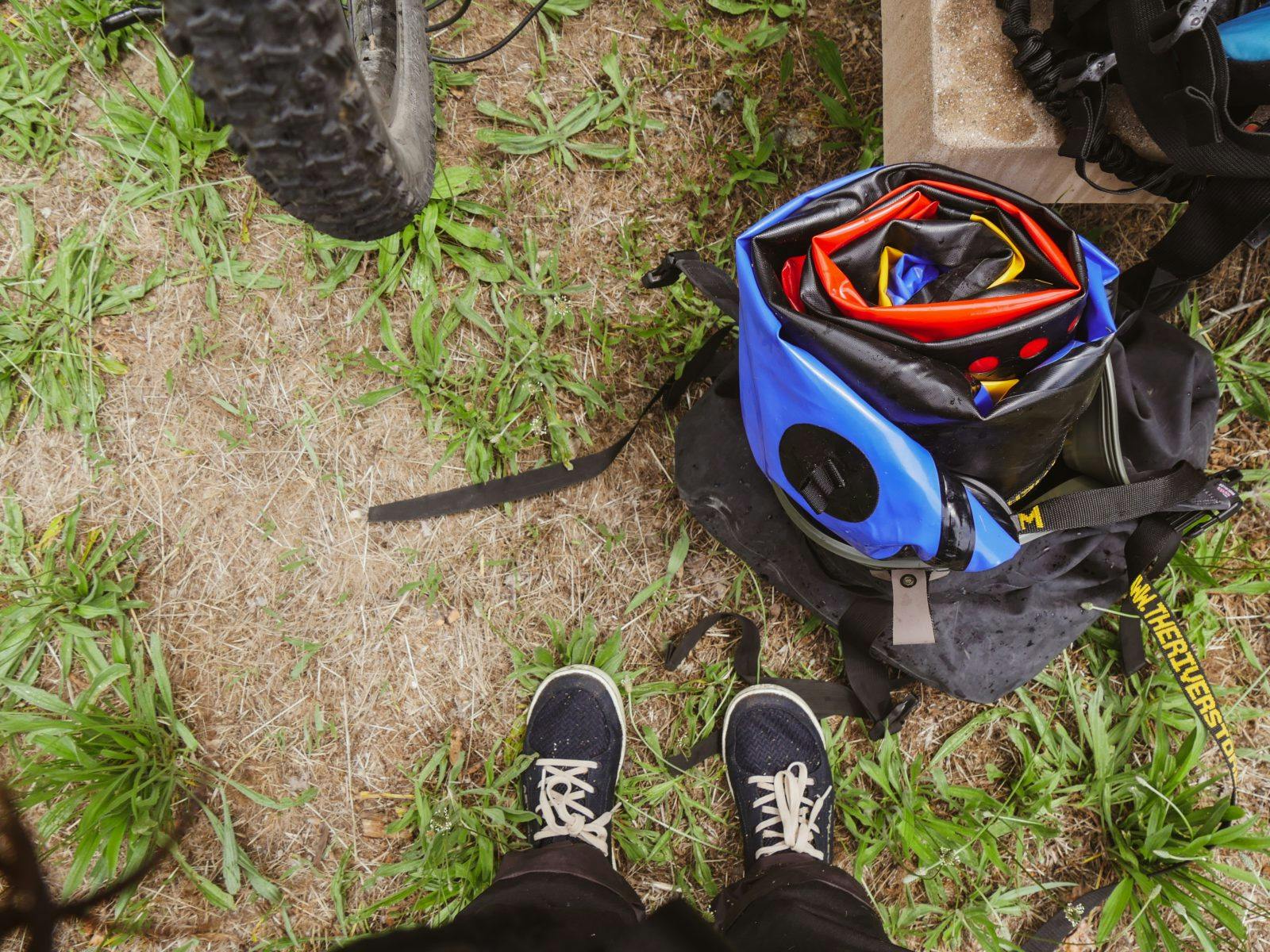 Coming from a whitewater kayaking perspective, the upside to the Alpacka packraft is the ability to be mobile and self sufficient. As someone who spent three years without a vehicle, it was hard to access kayaking. Now the combination of Alpacka packraft and a bike is attainable.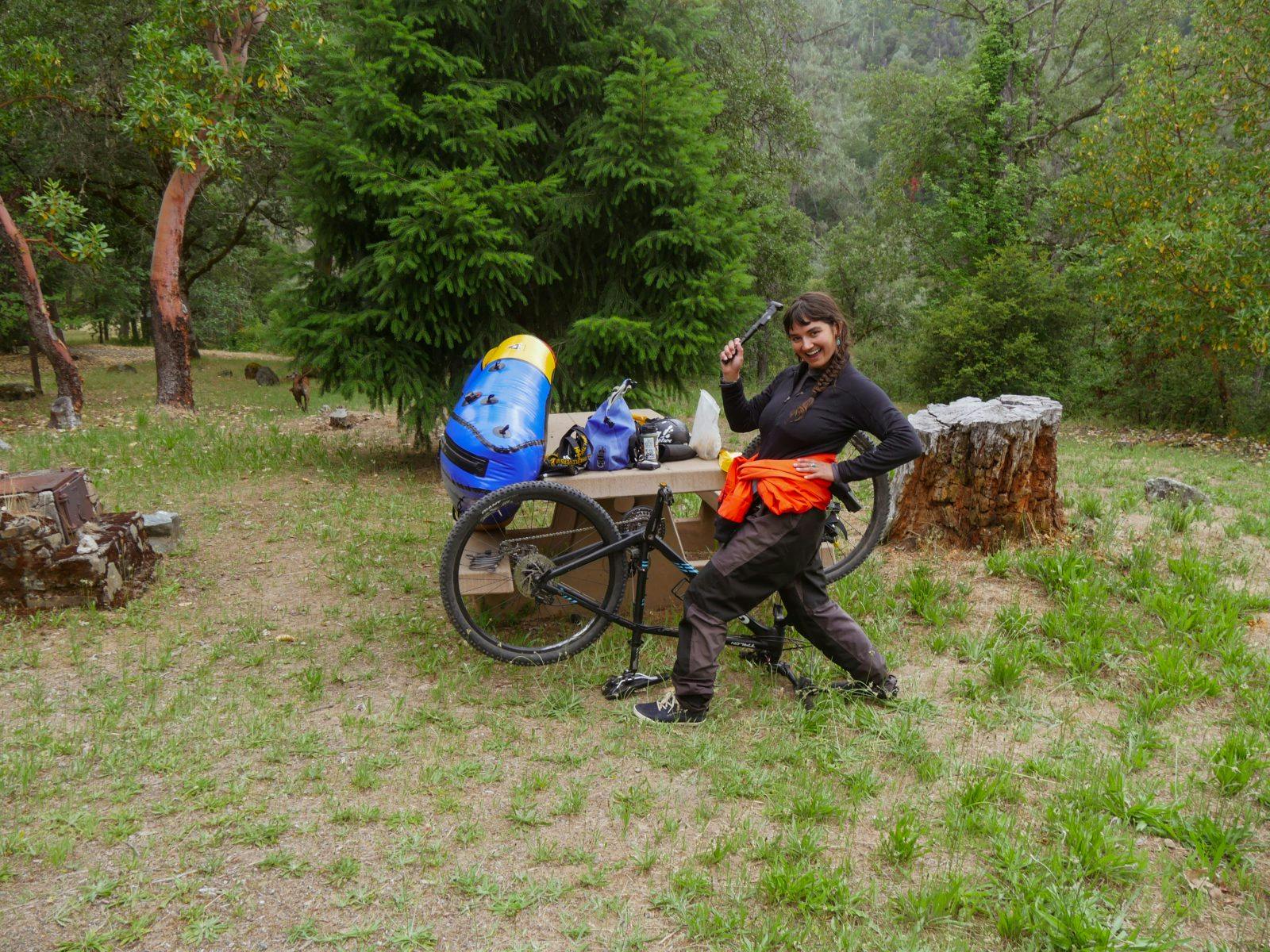 The other half of the equation making these adventures a reality is the wheels! There's so much information to know about bikes that I was self conscious about, and way too expensive to ever make mistakes. With the support of ​Veer​ and ​Sage Titanium,​ they have made the barriers of this build smaller. My excitement with the lightweight frame, innovative and durable drivetrain is overflowing.
Being alone on the Trinity, I have recognized the opportunity to slow down and literally smell the flowers. The spring brought beautiful flora along the Trinity River. There hasn't been one trip down the Trinity River that I didn't stare up in awe at the span of a bald eagle. I have been able to bring my sketchbook on my adventures and capture the surroundings through sketchy scribbles.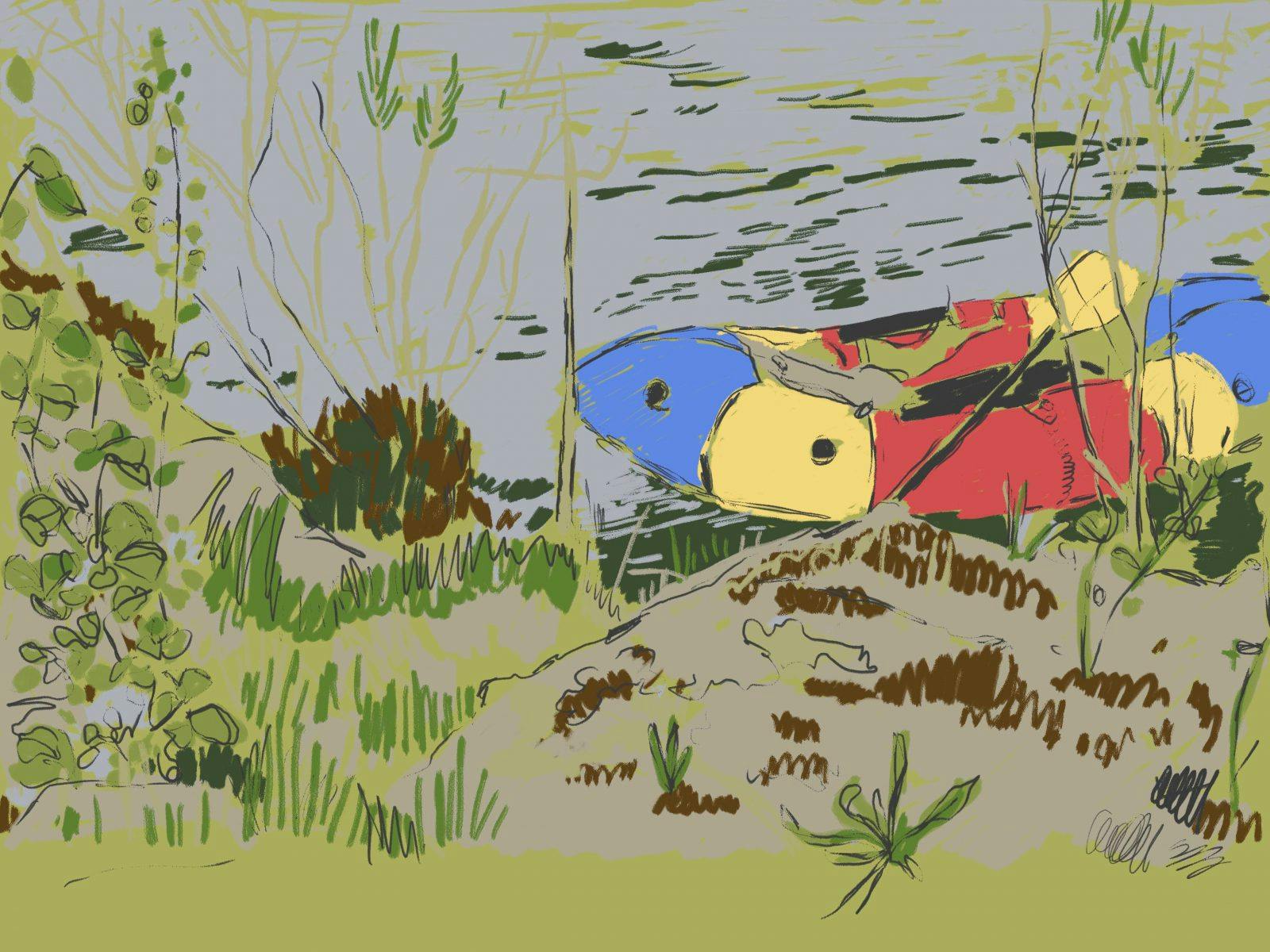 These adventures have not been to charge the next big water, but to rediscover an area by going slow and being responsible by staying in the bounds of safety. Spending this time learning the river, I hope to brew up creative ways to get more locals safely on the waves.
With the support of these communities, I realized we don't have to be alone, that there are incredibly kind friends who want to help propel others who don't have the means to just "get out there".
My gratitude is as deep as the Grand Canyon and will never dry out. Endless thanks to California Watersport Collective and Alpacka Raft for making this summer dream come true. I'm looking forward to sharing more about the future bikerafting adventures and how to incorporate bringing the community together through the water.