The 2018 Forager — The Ultimate Two-Person Backcountry Adventure Packraft is Now Better and More Affordable
To Be Launched in Early April!
The 2018 Forager is the ideal two-person river trip packraft, perfect for sportsmen, families, and wilderness fly-in float trips. The heart of the 2018 Forager is the new bow design, which was adapted from the development of our new Caribou model. In the Forager, the new design is optimized to provide additional air volume and better performance in waves and whitewater while still providing excellent tracking and handling in the wind. The result is a drier and more balanced ride for the front passenger and greater capacity to attach large and heavy gear on the bow.
The inflatable floor now attaches to the main floor with two zippers instead of being inserted into a sleeve; this saves weight and provides a clean and streamlined function and appearance. We've also added a new, backwards compatible seat option for the front passenger, which hooks to the top of the tubes to provide for a higher and more comfortable ride. This seat also works with 2017 Foragers.
For rigging, we've replaced the long strap plates with a series of combination heavy duty grab loops and stainless D-rings for rigging lines and lashing gear. Finally, we are excited to offer the Forager in a new 420-denier nylon alternative to our premium 400-denier Vectran. Weights, colors, and final options TBA.
Key Features:
New Bow Design – Additional Volume and Broader Platform provide better handling and greater carrying capacity
New Front Seat Option – Comfortable seating option for front passenger. Backwards compatible with 2017 Forager
Updated Inflatable Floor Design – Attaches to the floor with two zippers rather than the sleeve used in the 2017 version; this provides a more elegant and streamlined function and appearance
Updated Rigging – Features 16 combined D-Ring and webbing loop attachments for rigging seats and lines and lashing gear, plus a heavy duty front handle for carrying and portaging
New 420d Nylon Option – A cost efficient alternative to our premium 400-denier Vectran fabric. ,595 420d Nylon / 400d vectran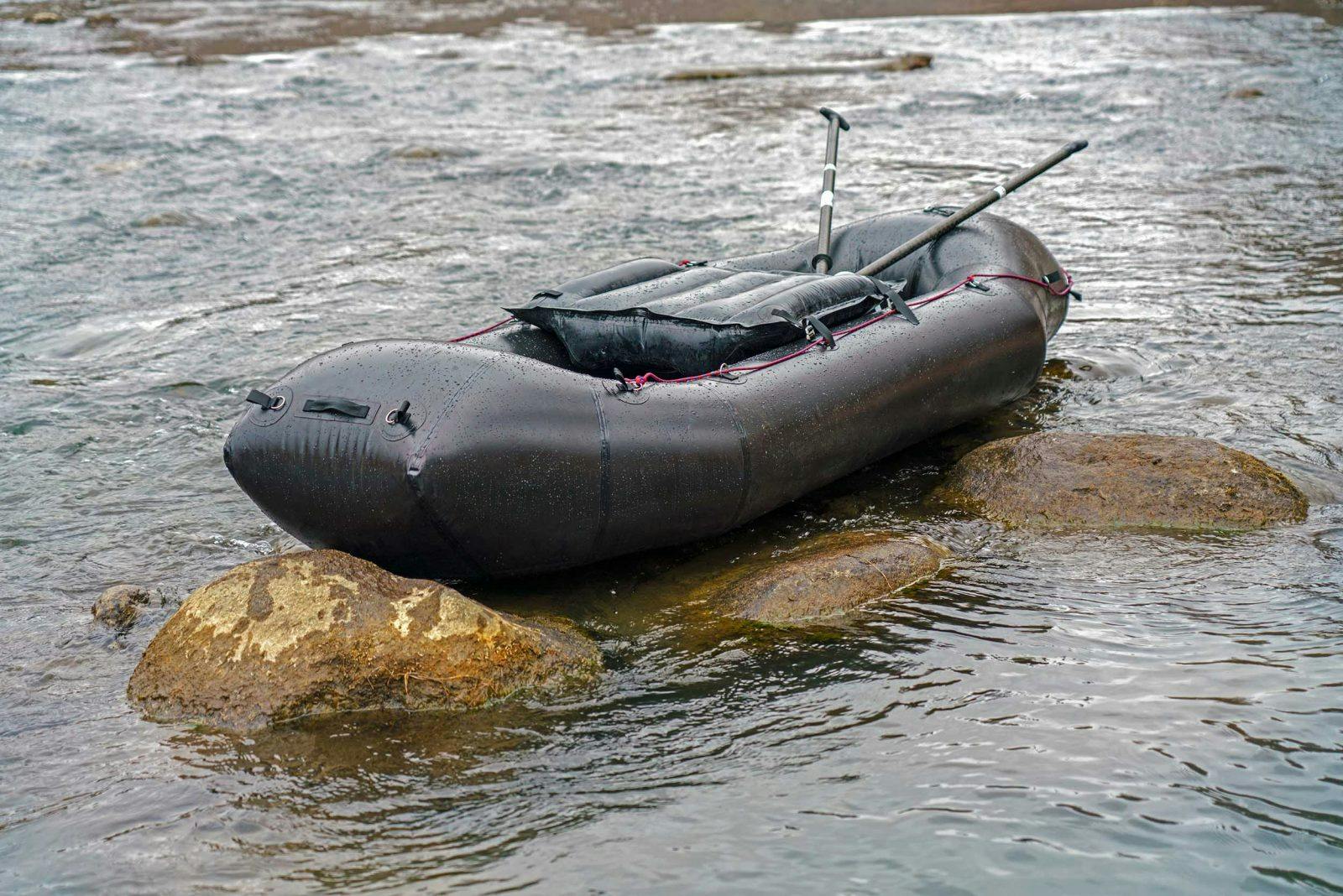 Check out our brand new Caribou Packraft, a front end loader for ultralight solo hunters, bikerafters, and backpackers exploring big packrafting landscapes.