Social Distancing At Its Finest:
How the Alpacka Raft Dog Pack is keeping calm and staying their distance.
Photos: Dustin Partridge, Emily Ledergerber, Ragina Bilbrey, Nancy McLain Halls, Hannah Sturm, Zach Irwin, Molly Sharpe Harrison
As with many, several of us at Alpacka Raft are working from home and staying in our own personal bubbles during this interesting time. As are our pups.
As many of you know, we love dogs! Most of our employees bring their dogs with them to work everyday. We can, at times, have up to 17 dogs in the office at once, and many of you have seen them grow up with Alpacka Raft as the company has grown.
Although play time for the pack is on hold for now, the Alpacka Dog Pack seems to be making the best of social distancing and hanging out with their puppy parents and other pet friends at home. And we'd like to give you a little insight on what they've been up to.

Stark
Attaboy Stark. Good work getting out of those pajamas while working from home. Studies have shown that getting dressed, or even dressing up, even when working from home, improves productivity, confidence, and makes you feel better about your day. Stark thinks so too!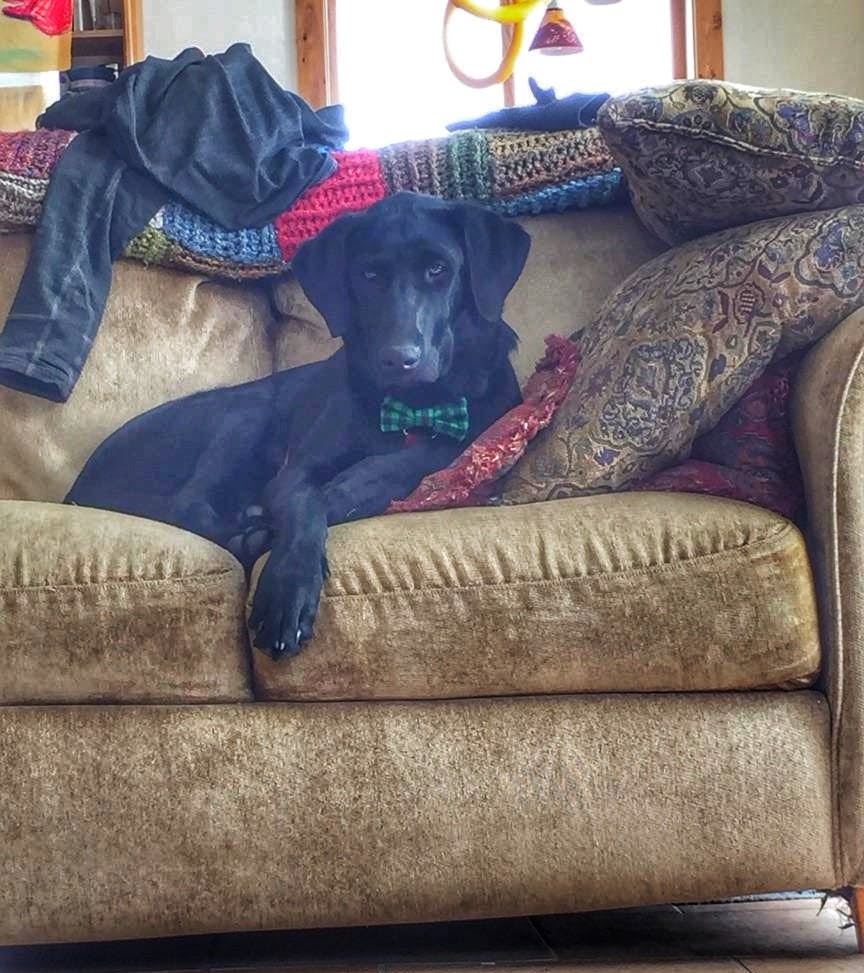 Maple
Toddler wrangling at its finest. With schools shut down and homeschooling in full force, Maple has become quite the babysitter during her time working from home and social distancing. Chasing feral children has become her specialty.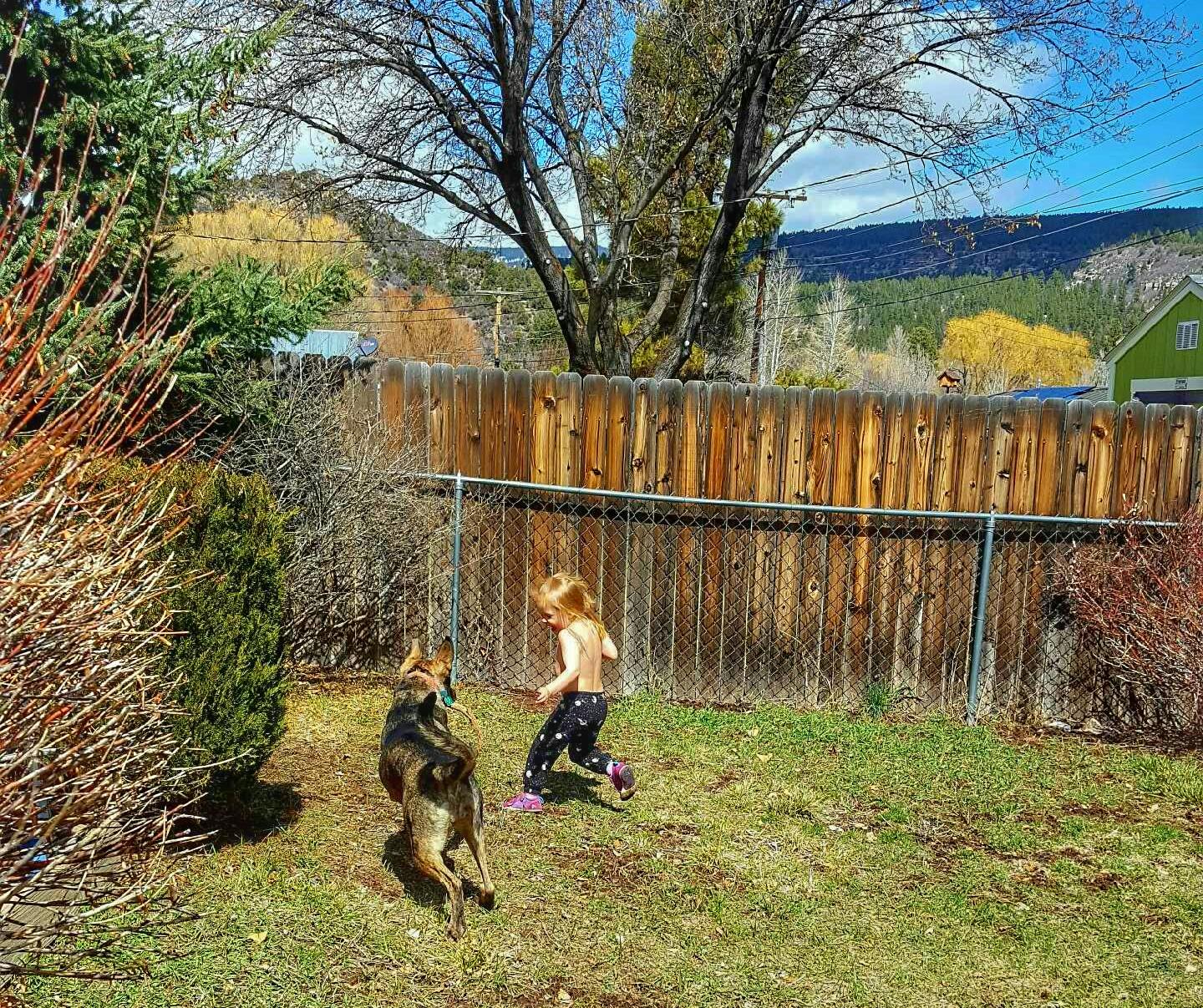 Gunnison
Gunny is working from home and hanging out with his chickens. He mostly loves the constant food scraps they are given, as he trails behind grabbing some for himself. Although, he's great at making you think he's in it for the friends.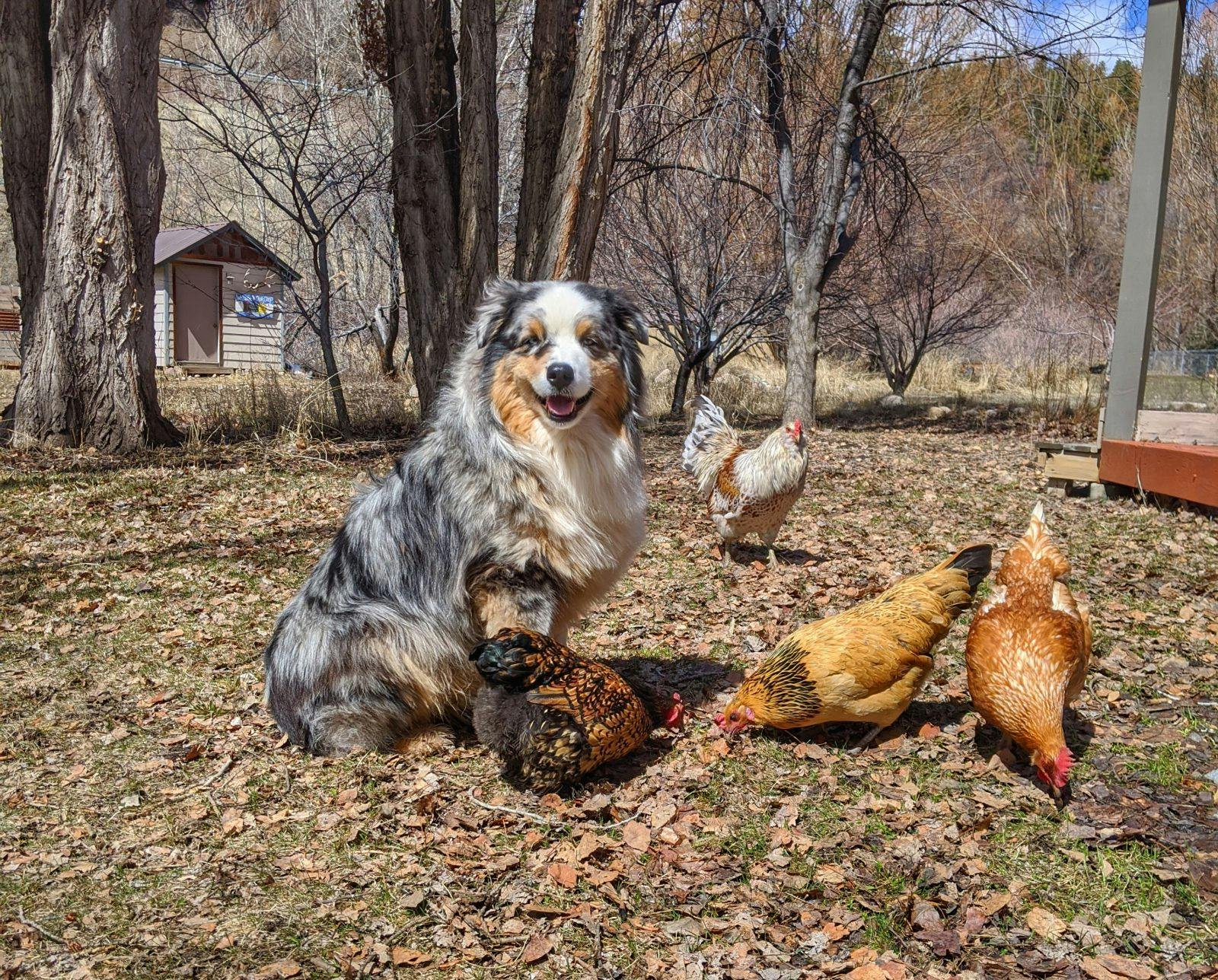 Diego, Hazel and Hercules
These three believe that working from home has its perks, including sleeping on the job. Although they may not be abiding by social distancing best practices, they have fully mastered the art of comfort and are turning their time into a luxurious staycation and enjoying the relaxation.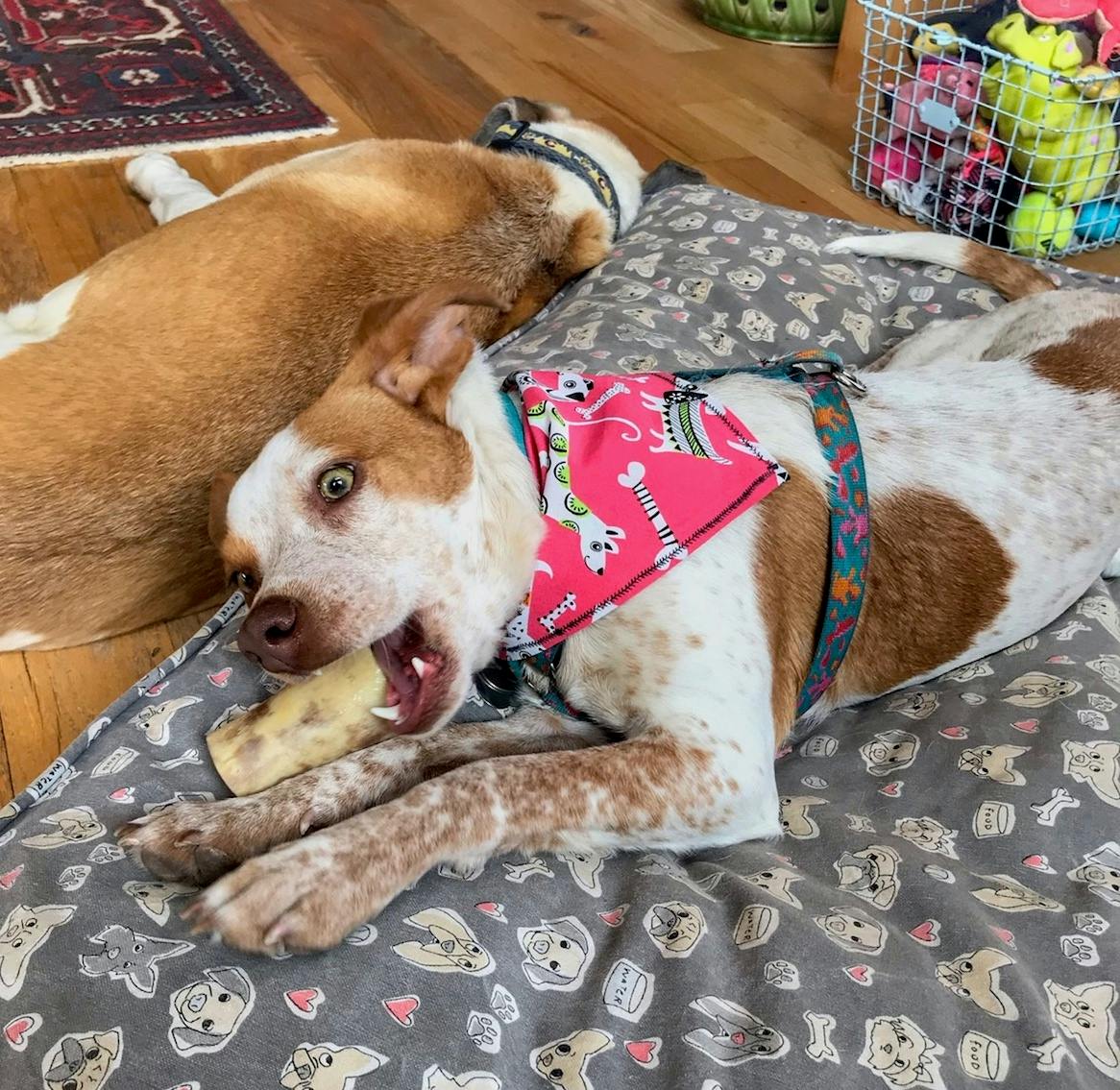 Rosalie
Don't let this tiny, sweet-faced gal fool you. She's not taking any lip and is presently practicing her snarl in her down time at home. She may have an itty-bitty body, but Rosalie is fierce and rules her roost (she lives with the three pups shown above—Hercules, Hazel and Diego).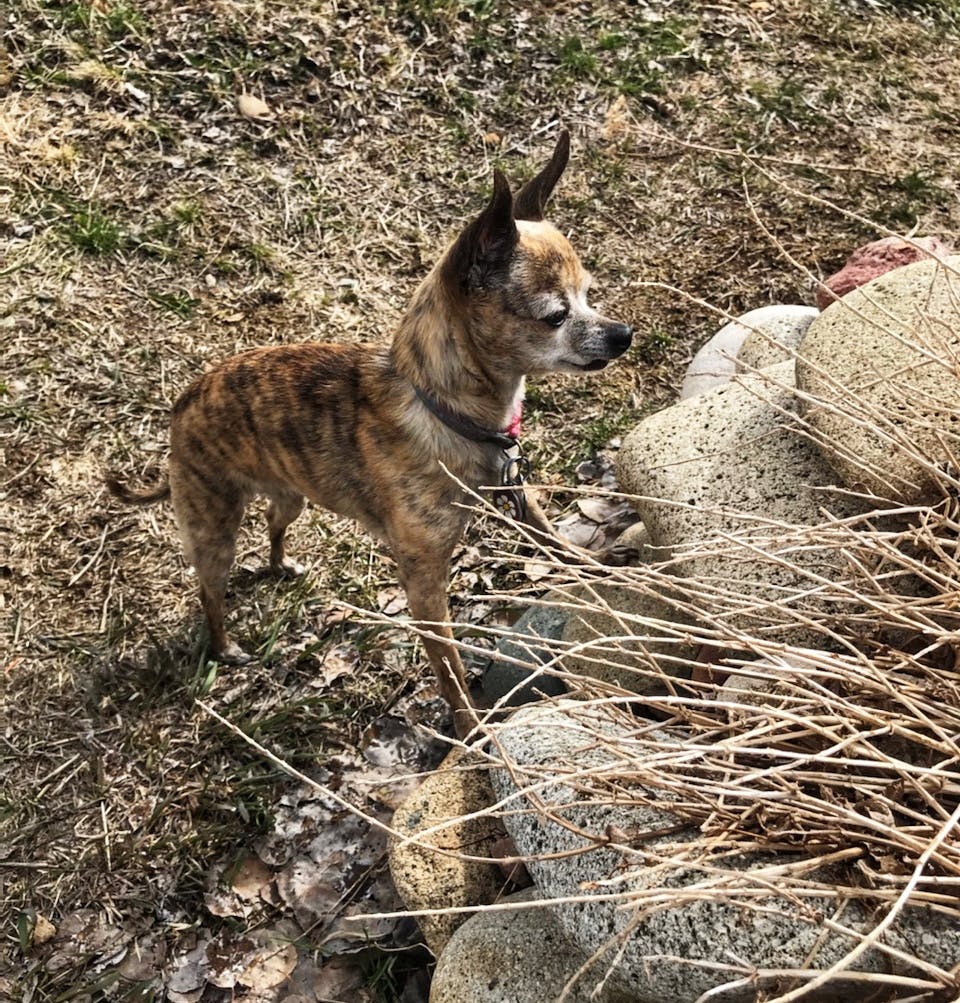 Apple
Apple is ready to go packrafting! Instead though, she has really honed in her skills at building packraft forts with her mom. When she's not checking the structural integrity of her forts, she's making snarl faces at puppies and loves walks in the dog park. In fact, the Mancos dog park has been her favorite spot for social distancing. It's still open, but completely empty. A win for Apple.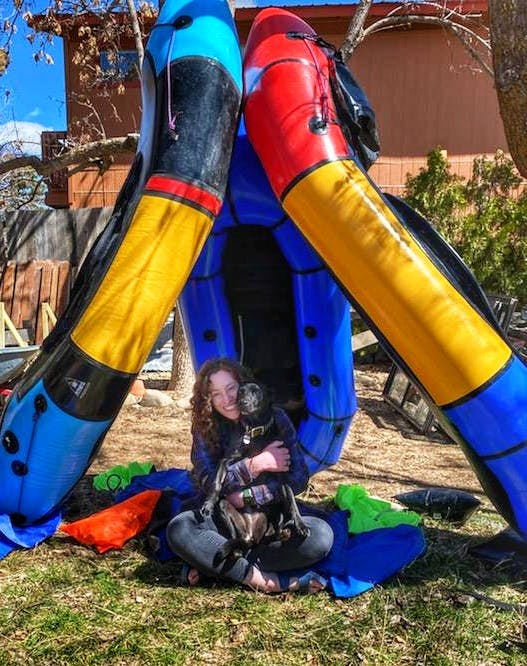 Creech
When he's not reading The Gulch, Creech can be found singing to the tune of any guitar, harmonica, or Tom Petty jam (no really—he sings, well howls). Working from home has really allowed him to explore his vocal range and catch up on some light adventure reading.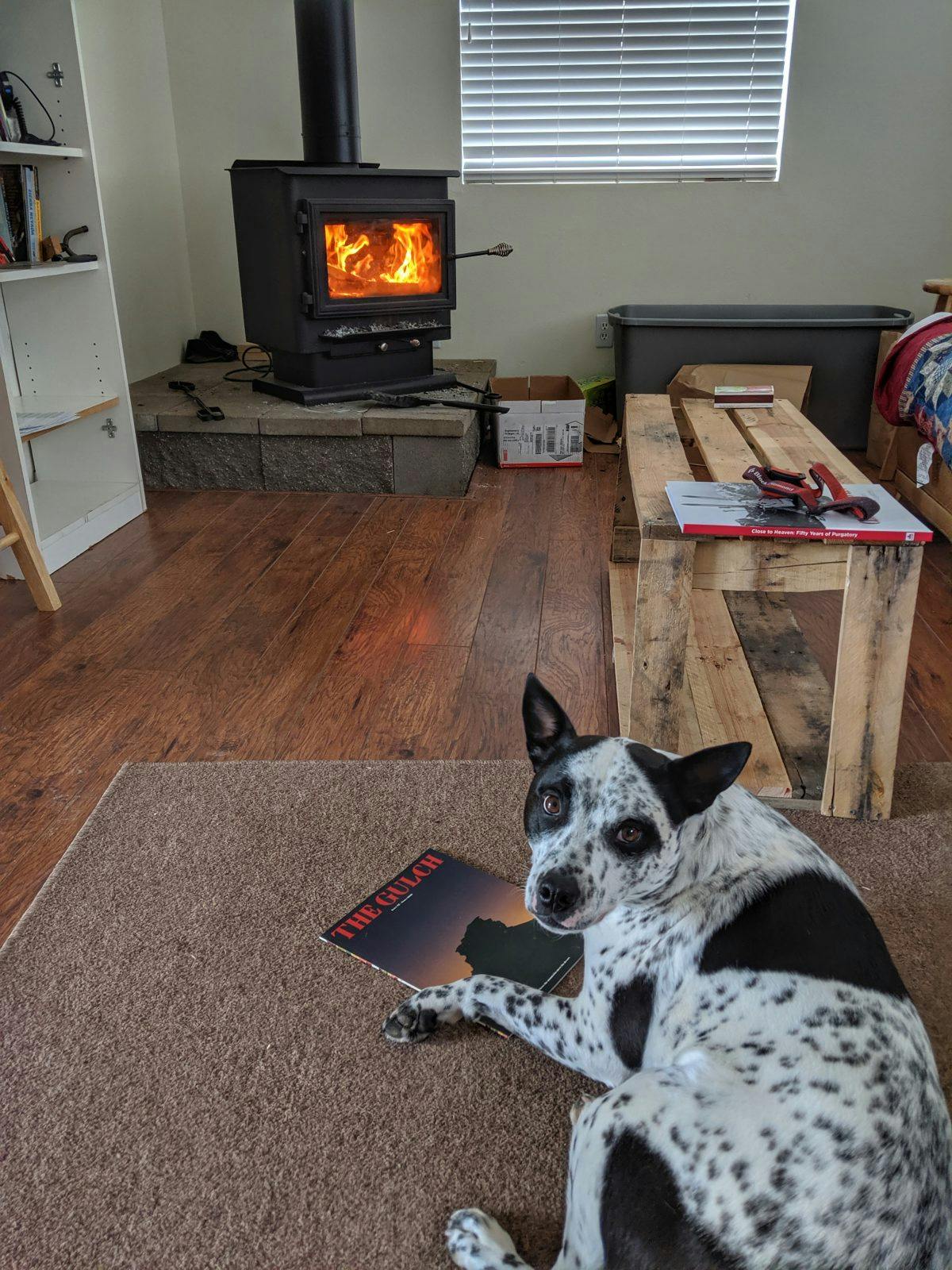 Sprocket & Mira
After their mom just ran a 50 mile ultra, Sprocket and Mira are still catching up on training run zzz's. Between ball chasing sessions and outdoor adventures with the parents, they are saving up their energy and will be embarking on an Alaskan adventure, as soon as we get through this pandemic.
And there you have it. A glimpse into what the Alpacka Dog Pack has been up to during this time of working from home, slowing down and taking precautions to social distance yourselves from others.
If you're in the area, you may bump into a few on local adventures, but we're all waiting out this storm and looking forward to time on the rivers in our packrafts as soon as they start running. In the mean time, local lakes and reservoirs are helping us get some exercise and pumped for packrafting season, in solitude.
Looking for safety tips on packrafting with your dog or simple hacks on how to get them wear a life jacket? Or suggestions on what packrafts are best for pups? Email us!