Three European Athletes Embark on an Unusual Adventure -Urban Packrafting & Cycling Around Amsterdam
As part of our Urban Packrafting Series, we'll spend the next month exploring the whys, whens, wheres, and hows of embarking on micro-adventures in cities. We'll answer the question: "How can you discover new things in your own backyard or abroad while on vacation in a city, using a packraft?"
What's In a Cityscape?
Everyone loves to explore, whether it be their own backyard or a foreign city—exploration goes hand in hand with adventure. So why not explore using a method most modern tourists wouldn't even think of? Why not bring your boat and go urban packrafting to Amsterdam, for example? That's exactly what Neil Irwin, Jacob Kastrup Haagensen, and Annie Le Evans did this autumn 2018. And they are documenting their trip on Sidetracked.com, with support from Alpacka Raft.
The capital of the Netherlands boasts 60+ miles of canals (aka grachten), 90 islands, and 1500 bridges, in addition to more than 1500 monumental buildings. Four of the canals are part of a UNESCO World Heritage Site, so designated in 2010. With its wealth of history and plenty of water to paddle, it's the ideal cityscape to explore by packraft.
"Why hire when you've already brought your own form of transport!" says Irwin, the architect of the project. "Having your own vessel allows you to get into nooks and crannies that only the locals would know about. You can also stop off and explore unique locations you simply cannot reach in other vessels. Urban packrafting gives a truly unique experience."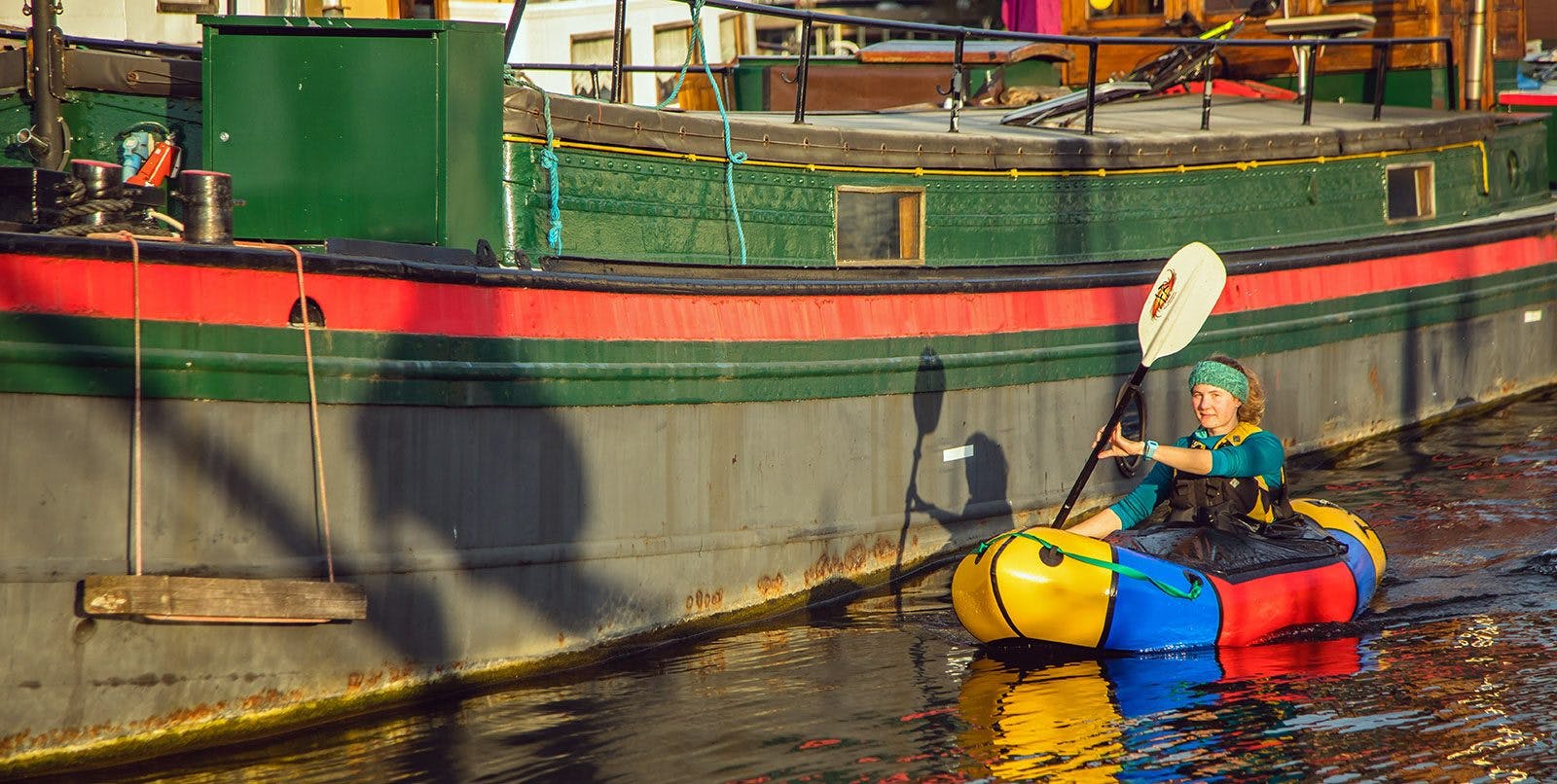 The Players
Evans, who is known for her big backcountry adventures around the world, most recently Greenland, is less comfortable in city environments as she finds them busy, polluted, and full of people "trying to do too much with too little time." But she was up for trying something totally different.
"Although initially dubious at the thought of urban packrafting, I was keen to give it a try and see how viewing a city from my packraft might change my experience," she explains. "It was instantly more relaxing once we got on the water."
Unrestrained by pavements and crossings, the trio was free to move anywhere, Evans adds. The bright boats seemed to open inhibitions, and they found many people shouting cheerful hellos from the canal sides.
"Instead of being in the way, we had become objects of curiosity," she says. "Able to move around at our own pace and chatting without the sounds of vehicles and bike bells interrupting, I had a way more enjoyable time than I had ever expected. Will my packraft be in my bag for the next time I need to go to a city? I think it might!"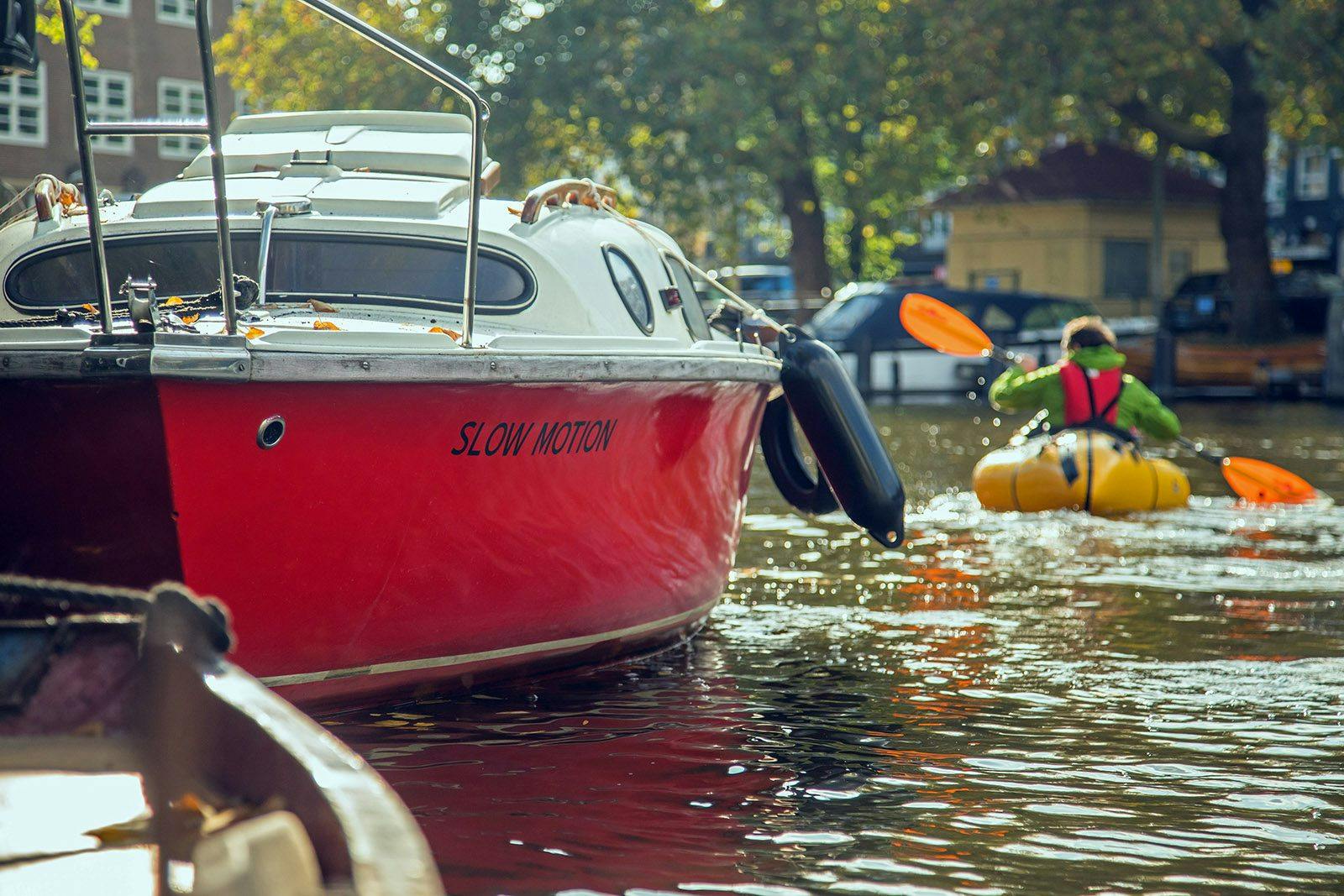 Haagensen, on the other hand, takes his packraft micro-adventuring every time he travels to Europe on vacation, whether on a long or short trip. He has paddled from Venice (where it's no longer allowed) to Stockholm to Copenhagen and more. In fact, his alter ego on social media is "Urban Packrafter" (Read our Q&A with Haagensen).
Irwin, a filmmaker and photographer with a passion for the outdoors and a degree in film and television production, has traveled around the world working behind the scenes to bring stories from places such as the Ganges and Everest Base Camp to life. He says: "I've always been in the mindset of rather being out and about in general than being stuck inside." And better if he has a camera in hand.
The three adventurers met to do some investigative riding and packrafting around the city, learning a bit about its heritage along the way.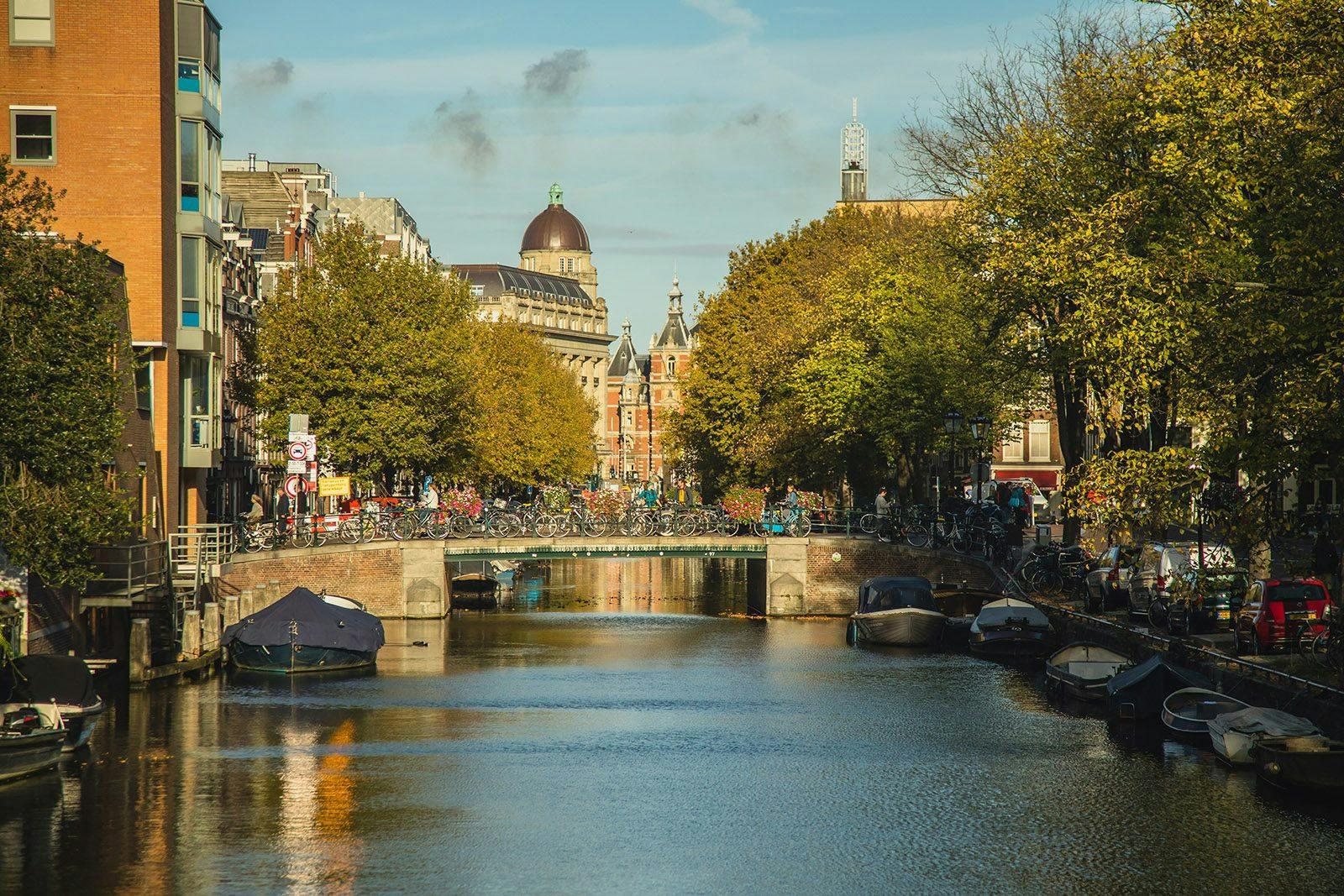 Stay tuned as we'll be sharing stories and photos from their adventure over the next month, including a final film on SideTracked.com. Follow us on Instagram to see more photos. You can also see more photos at @UrbanPackrafter and on @sidetrackedmag's Insta-stories.