A Packrafter's Long Road to Recovery After a Waterfall Accident on the Gothic River is Slowed by Arthritis, But Nothing Dampens His Stoke – A 5000 Miles of Wild Story
Photos & story by Jim Den Uyl
For a moment I was weightless. Then, darkness. The world sped past me as a duality; hard and cold. The hard parts of my world hurt, hitting my knees and bending my back until something or other made a snap. The cold parts suffocated me and spun me around with disorienting speed. Both qualities begging me to fill my lungs.
I surfaced and gulped before the next rock sent me under again. I popped up underneath my overturned raft. I couldn't see but I could breathe. Rocks rose beneath me, but my legs and back refused to hold weight. Attempt two, too strong a current. Attempt three, too many loose boulders moved beneath my now shoeless feet. Attempt four, five, six. Somehow and a long distance downstream I worked my way to shore, where I lay on my aching back catching my breath and taking account of the possessions I'd lost, but my life wasn't one of them.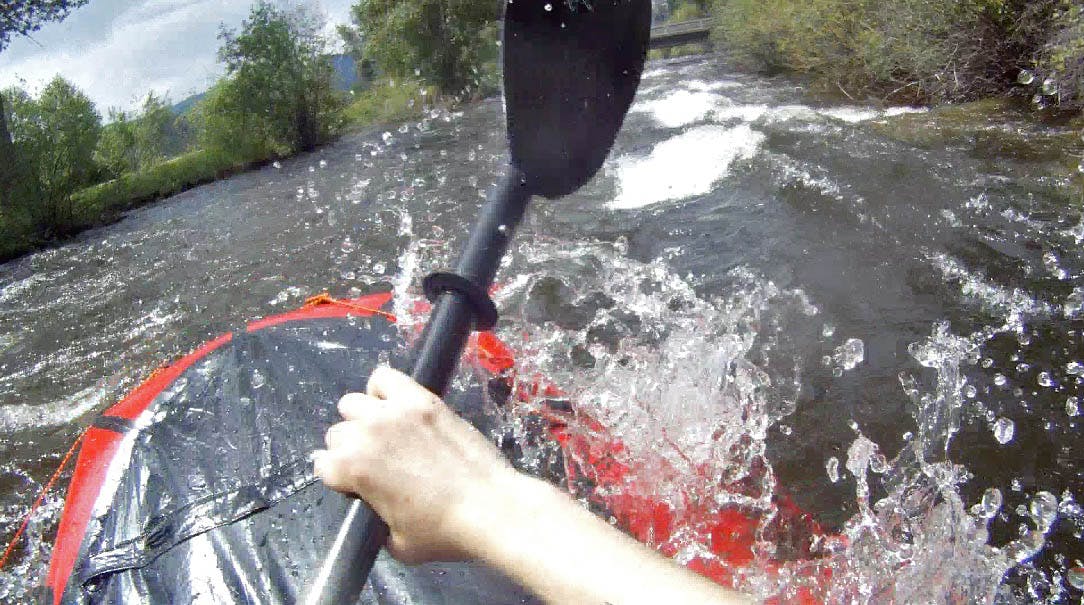 Colorado isn't like Michigan for so many reasons, not the least of them being their streams. From a swollen first appearance in the spring until their near disappearance in the fall, water runs through seasons as quick as it flows over the crumbling mountain rock. You can watch a mountain river and know the season just as easily as as noticing the changing leaves or shortening days. But in the language of mountain streams, spring is synonymous with whitewater.
This past spring I bought an Alpacka packraft, a long-awaited purchase. Packrafts are the ultimate exploration tool: they are built to be lightweight enough to bring on backpacking trips, strong enough to take on whitewater, and durable enough to last years of abuse. Now, I finally had one and was determined to use it wherever I could. At first I took it on still-water lakes half full with ice while I waited for the creeks to clear from the lingering winter. Then came the cold abuse of early meltwater streams–a sobering experience for the unexperienced, but a necessary one. While gaining skills packrafting on whitewater I enjoyed weeks of ideal floodwater in the high streams of the Rockies.
Before I knew it, time had flown by and the flows were starting to slow. My raft, now known as Cherry Bomb, was starting to scrape the bottom of the streams and hit rocks it didn't used to. Rafting season was coming to a close.
One day after work I had a couple of hours to fill before the sun set, so I decided to do one last run of the East River near Crested Butte, which was within walking distance of the cabin where I live. I had already rafted down from my cabin into some class III sections and planned to try the area further upstream to connect the two for a longer run.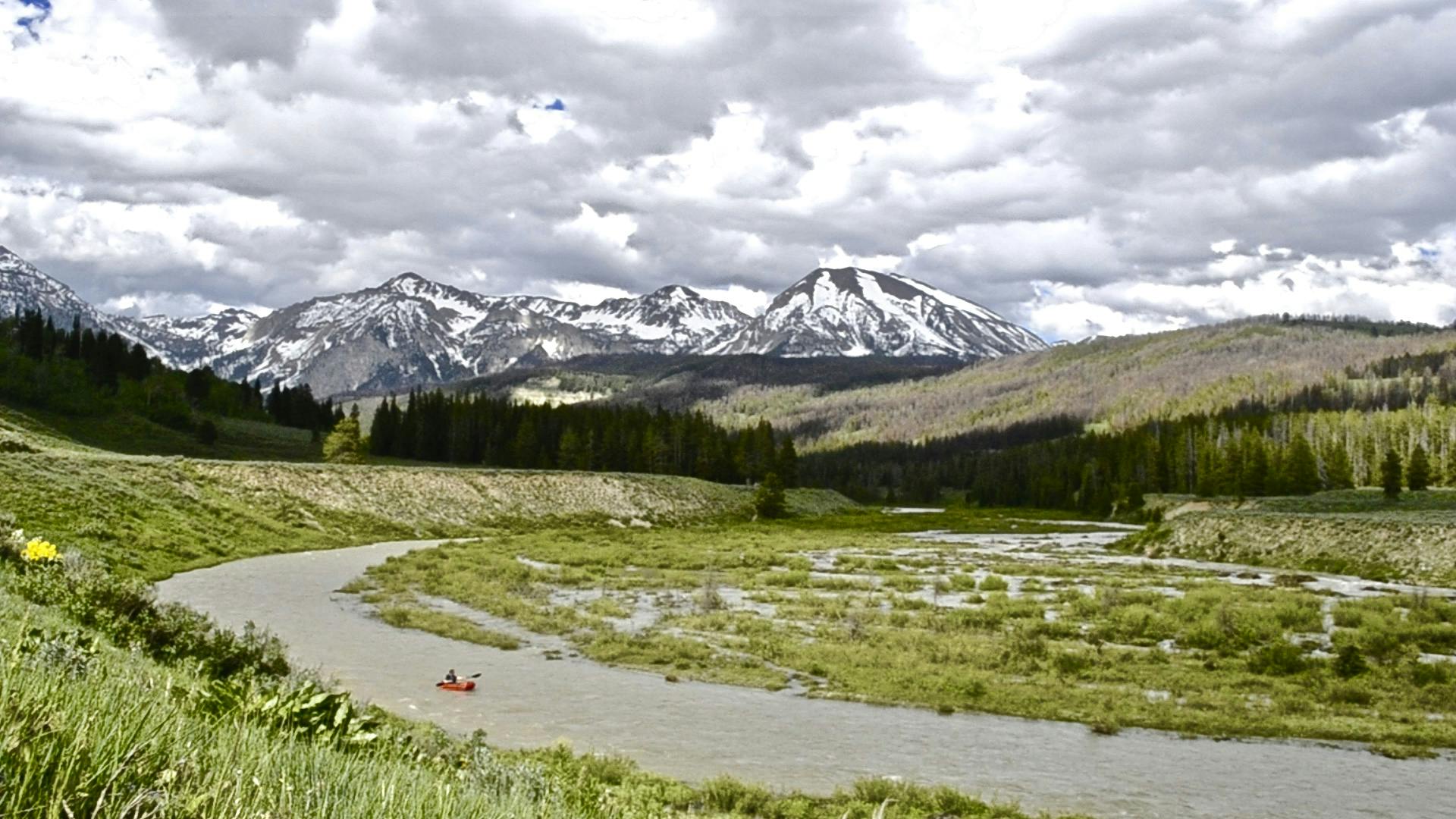 Starting out, the water was pretty mellow. I had a nice time floating slowly through the upper meanders I had scouted out earlier while watching for fish in the slow pools below me. After a good hour of this I was ready for some action, and I found it.
Just as I was approaching the lower section, the water picked up speed and became quite turbulent, not totally unexpected. I kept onward, straining to see what was around each corner. A one-foot drop, a two-foot drop, and one bordering on three feet. I went over them all without too much of an issue and was feeling very confident with my progressing rafting skills.
The water picked up even more speed. Rushing through a developing canyon, I was soon walled in. I couldn't eddy out even if I wanted to. I heard angry water. Rounding the next corner I saw the water drop out and heard the roar grow louder. Closer and closer, I still couldn't see the bottom. Already committed, I dug my paddle in and charged towards the main current's horizon. Now I was on top of a 12-foot water fall with a mess of rocks below. For a moment I felt weightless.
That moment took place six weeks ago, and I'm still healing. A lot of talk about arthritis is the direct pain and disabilities caused by it, but I find the hidden effects to be just as debilitating. One of those hidden effects is delayed healing. Whether it's from a simple twisted ankle on flat ground or from a 12-foot waterfall, my road to recovery is a little longer than most. I'm just starting to be able to jog again, and my daily routines come much easier than a few weeks ago. Progress is progress, but for an active life it always seems to come slower than anticipated.
Whitewater season is over and the stream has given much of its volume to time and gravity and is now is prime fishing condition, which is fine by me. But even while fishing I find myself reading the lines of the currents, watching the eddies, and imagining what sections look like at high-water. I can't wait for next springs runoff.
Uyl created an organization, Climb On Expeditions, to highlight trips undertaken by physically disabled adventurers to provide role models for those growing up with disabilities.