June 16, 2022
"Sheri" Film World Premier at Mountainfilm
Alpacka's new documentary film, "Sheri", delighted audiences at Mountainfilm and was a complete surprise to Alpacka Raft founder, Sheri Tingey.

We set out to create a 20th Anniversary film for Alpacka Raft that morphed into a love letter documentary for Alpacka's Founder, Sheri Tingey (learn more about the film and watch the teasers here). We kept that all a surprise to Sheri. Although she took part in the filming, she had no idea the film was actually about her and her 60 years as a pioneer in the outdoor industry. She arrived at Mountainfilm to watch a few films, knowing there was a film that had something to do with Alpacka Raft, but had no clue this film was a documentary about her life. She first saw the film at Mountainfilm and this is her response...
We successfully pulled off the surprise and are thrilled with Sheri's reaction.
We were also able to gather up some of her old "Designs by Sheri" ski gear to accompany us at the event.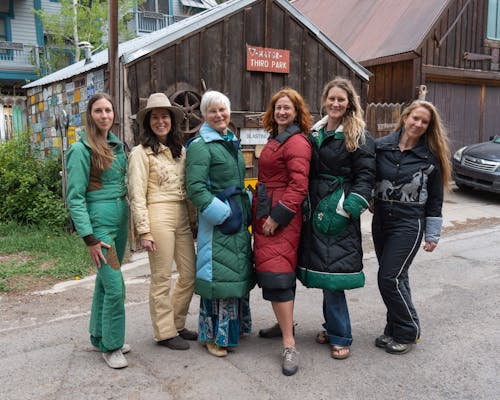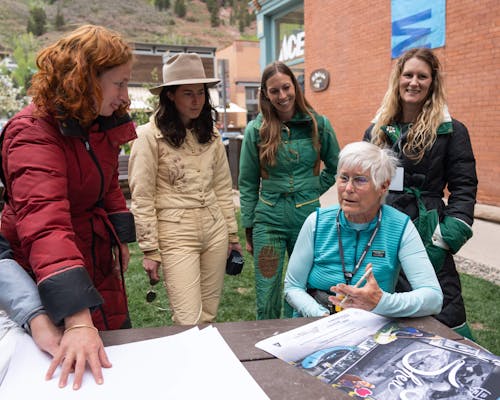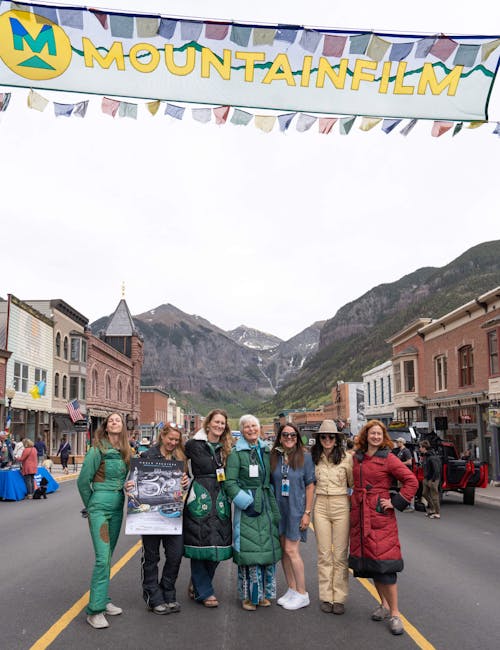 About the Film:
Sheri Tingey defied the odds by starting a company at age 50 that has revolutionized the outdoor industry and brought together the packrafting community.
"Sheri" is a story about the hurdles she overcame to launch Alpacka Raft, the ways she hid from view so that people would judge her products, and her role in creating them. It's the story of her son, Thor Tingey, who has built the company alongside his mother, but has only recently begun to fully grasp what she has created not just for him, but for adventurers who've used the boats to access remote and wild rivers around the world.  Sheri's story will warm audiences and ask them to grapple with important questions about who belongs.
Learn more about the film and watch the trailers here.

Interested in seeing the film?
We have submitted the film to several film festivals, so we're unable to share it with you yet, but below are several upcoming viewing opportunities near you. Each of the touring film festivals it is listed in, have multiple dates and locations around the globe.